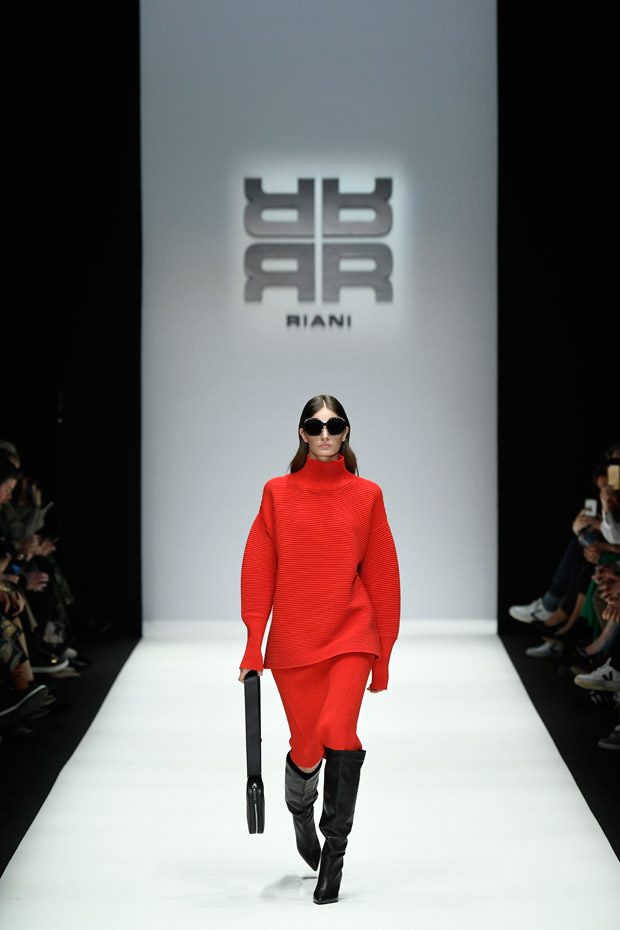 German premium label RIANI presented its Fall/Winter 2019/20 collection titled "RIANISTAS Soundtrack" in the evening of the 16th of January 2019. As location, the main location "ewerk", in the heart of Berlin, was chosen. As you may assume by the title of this collection, this season, the brand took their inspiration from their favourite song playlist.
The show started with a special act: Dundu, a huge string puppet, was dancing next to Madonnas' "Vogue". This show effect felt like a pure jollification and underlined the unique character of this show. It certainly stayed in mind.
Continue below to read full review of RIANI's AW19.20 collection by our Germany Contributor SUSSAN ZECK: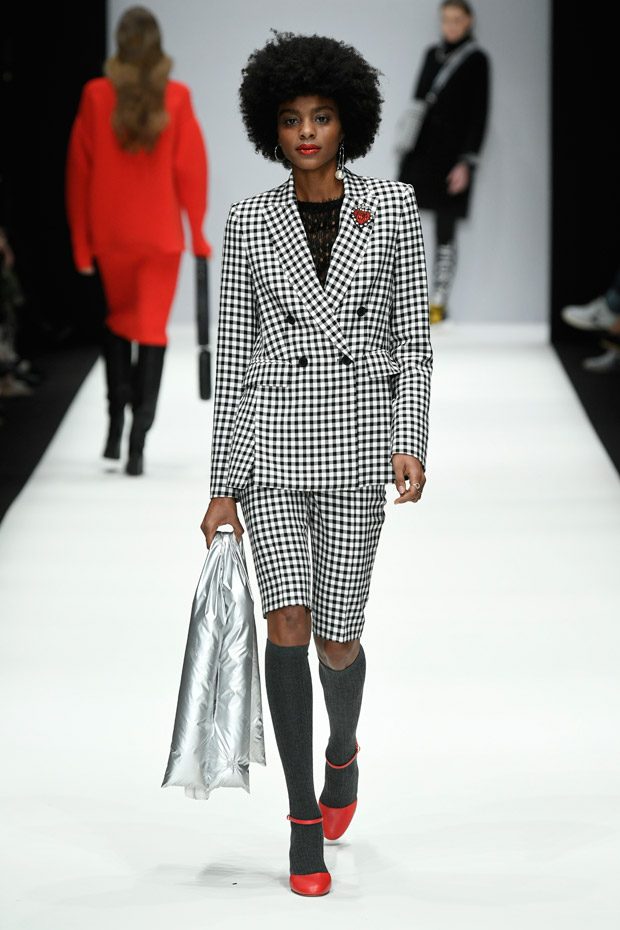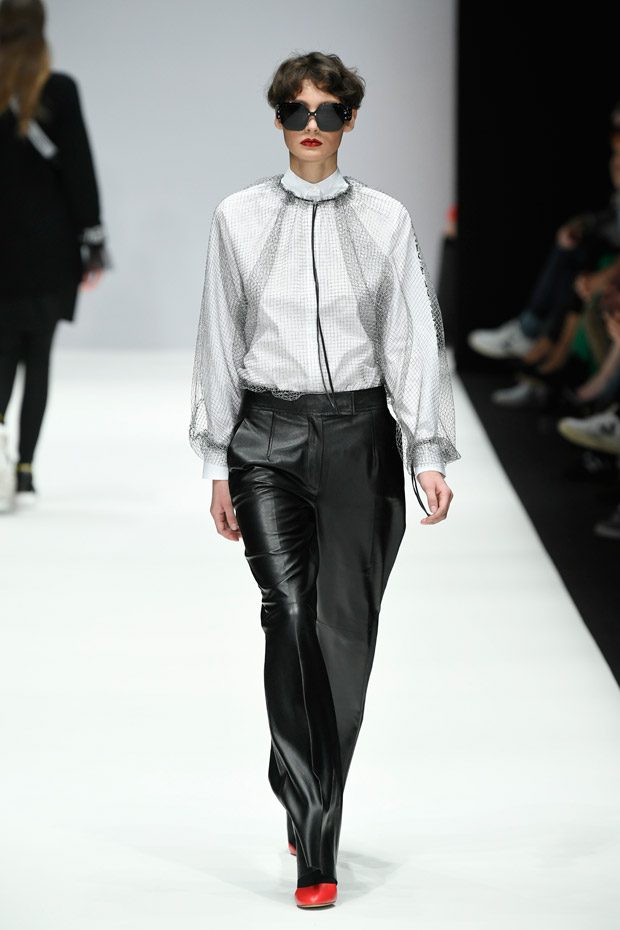 Being significant for the creations was its warm colour choice paired with cosy fabrics. Feelgood factor at its best! Furthermore layering showed up repeatedly and played a central role. The creations were wearable, contemporary, chic yet stylish. They are the perfect addition for your everyday wardrobe. Our favourite look was a suit that was kept in lemon hues. That statement suit teamed up with funky over- sized sunglasses (another favourite of us of this show!) and a blouse plus a bag in moccha. What a striking look to fresh up your business wardrobe!
The range of colours was a wide one, it contained of both eye- popping, vibrant nuances, such as scarlet, lemon, violet, petrol and azure. Additionally, a lot of timeless hues were applied, for instance camel, night black, sheer white, pewter and dove grey. Last but not least also metallics could be noticed in some of these looks. The first ones were often paired with the second ones and therefore the mix was highly refreshing to observe.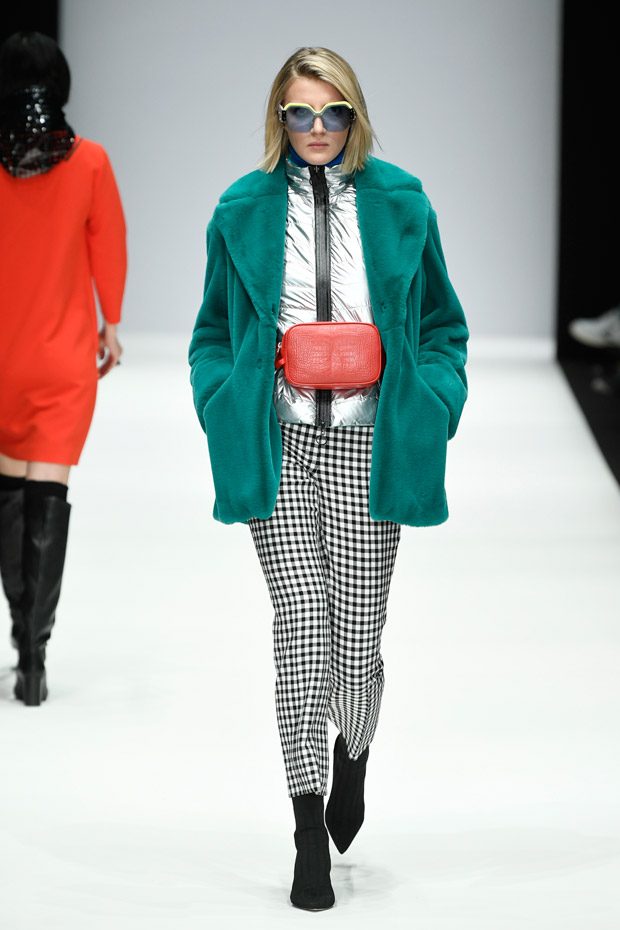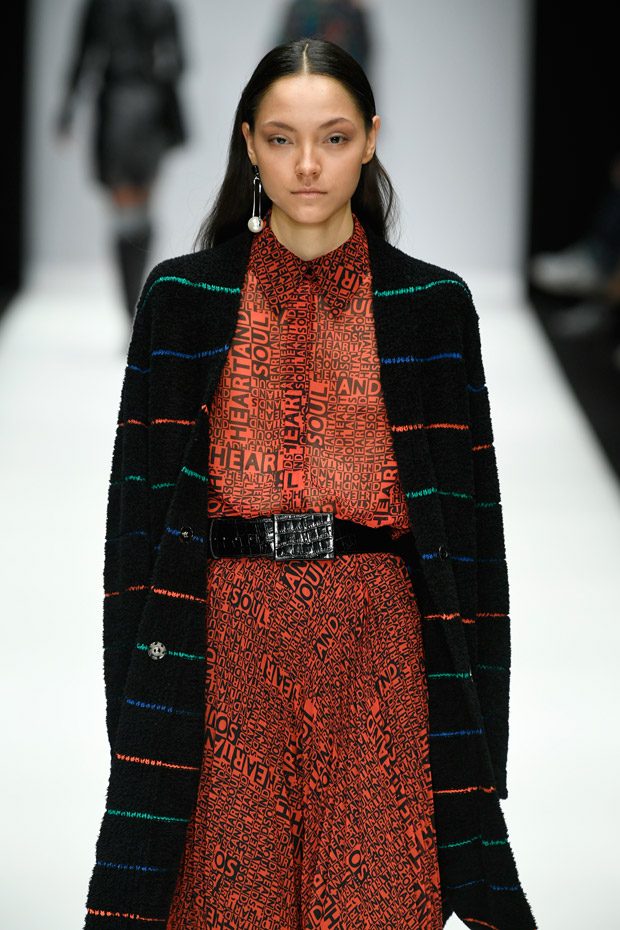 The pattern choice contributed to the playful character of this collection: glencheck, animal pattern, dots- we name it, this collection contains it all. Accessory- wise, our all- time favourite inspiration of this collection were the over- sized, funky sunglasses. They are, without any doubt, a great addition to any Fall/ Winter 2019/20 wardrobe and we cannot wait injecting any of these into our closet.
"RIANISTAS Soundtrack" made us curiously awaiting Fall/ Winter 2019/20 – as we've a bunch of incredibly inspiring ideas for new season now…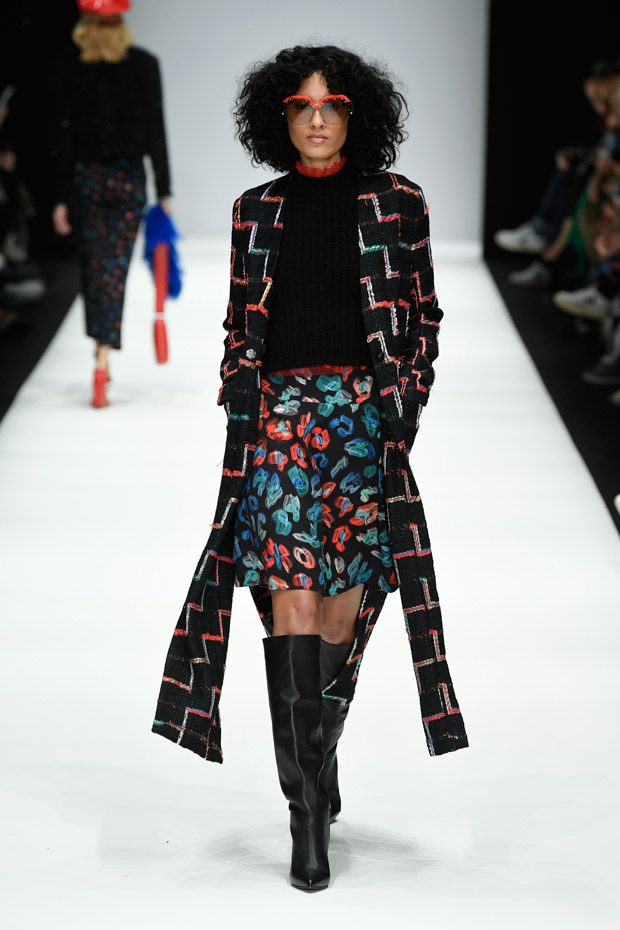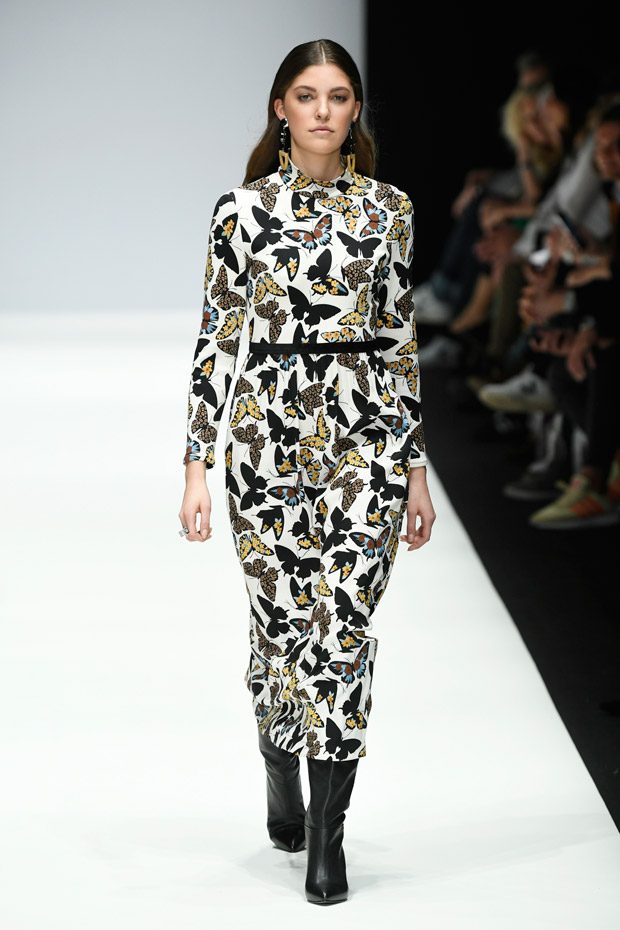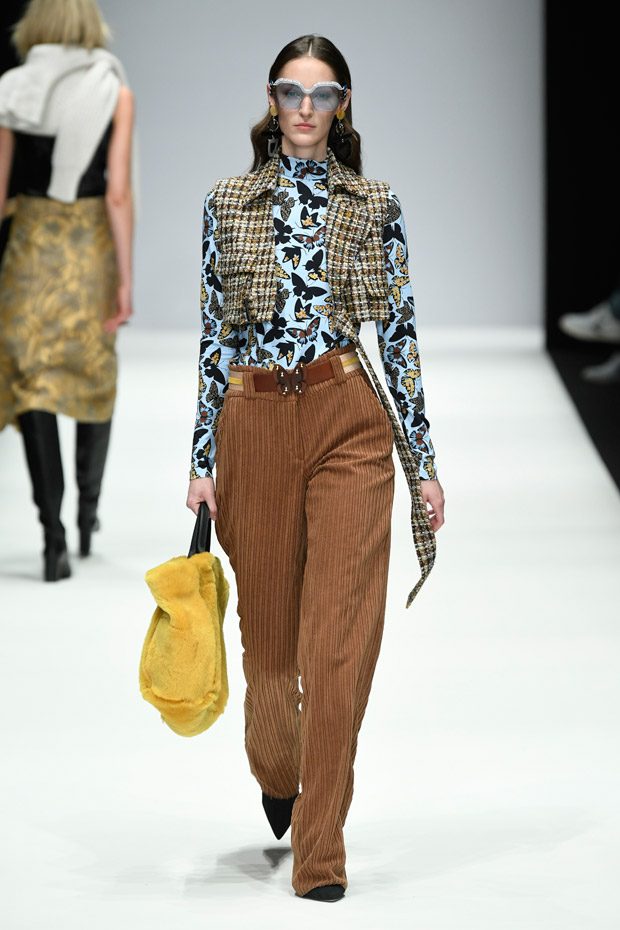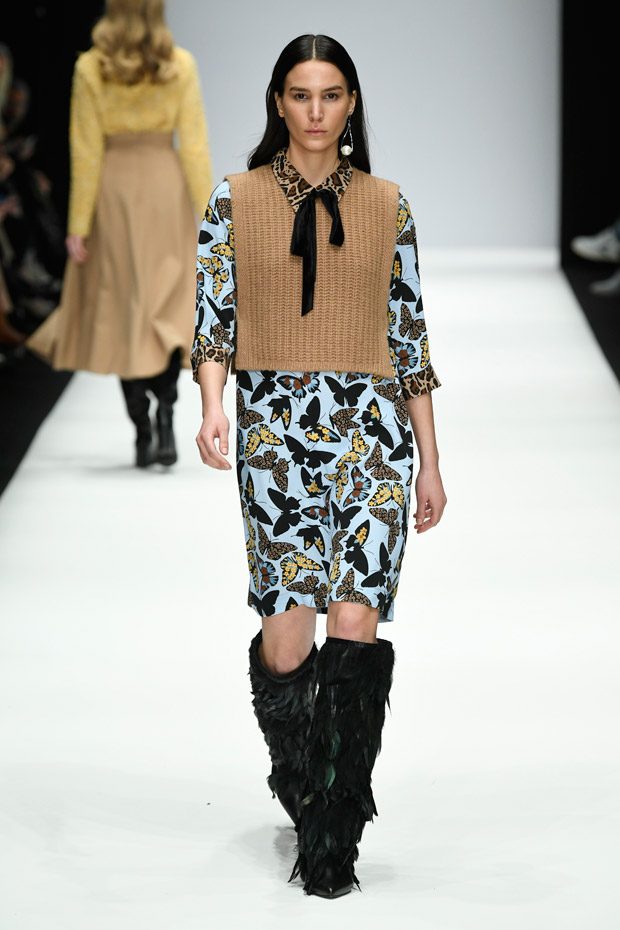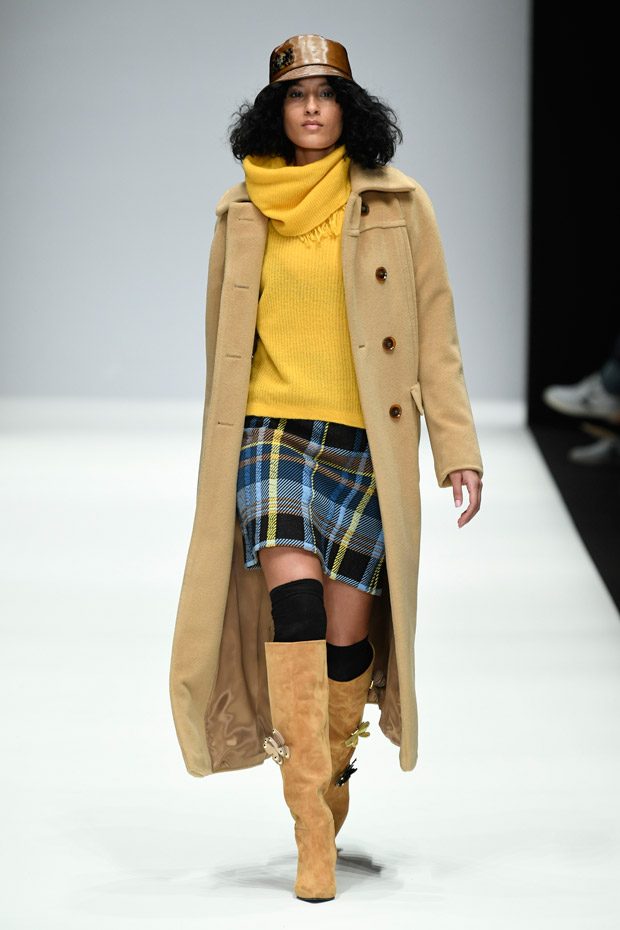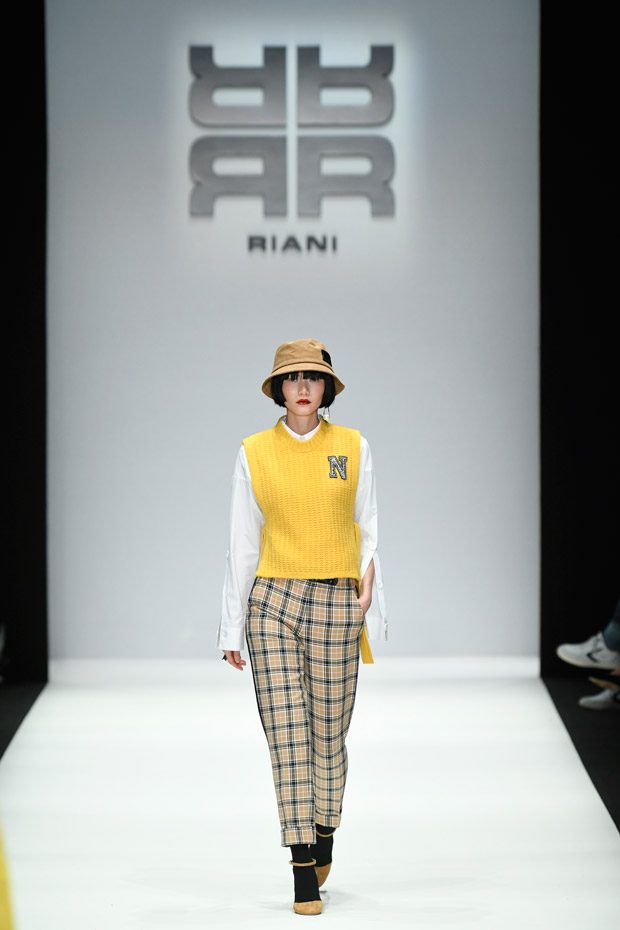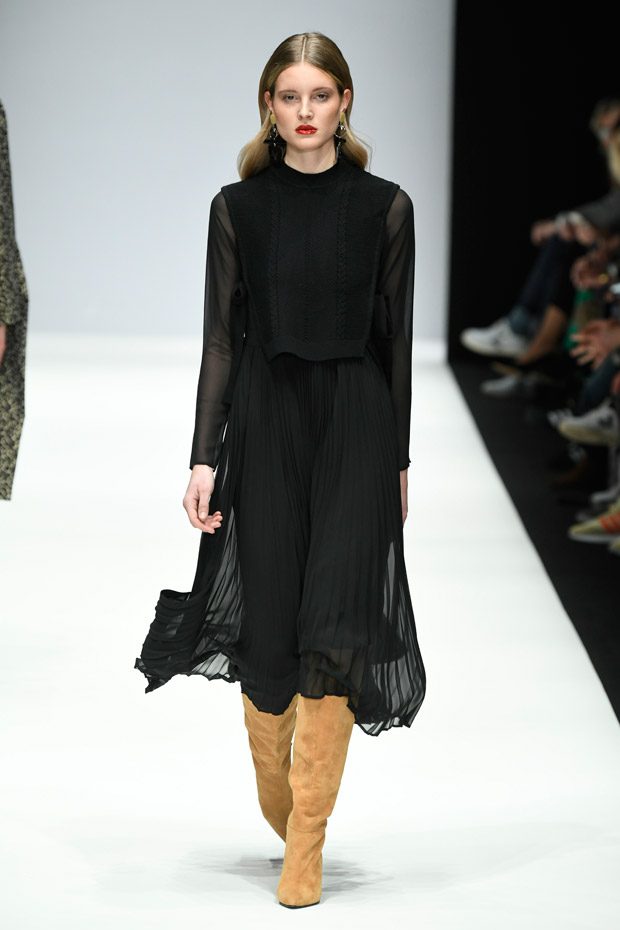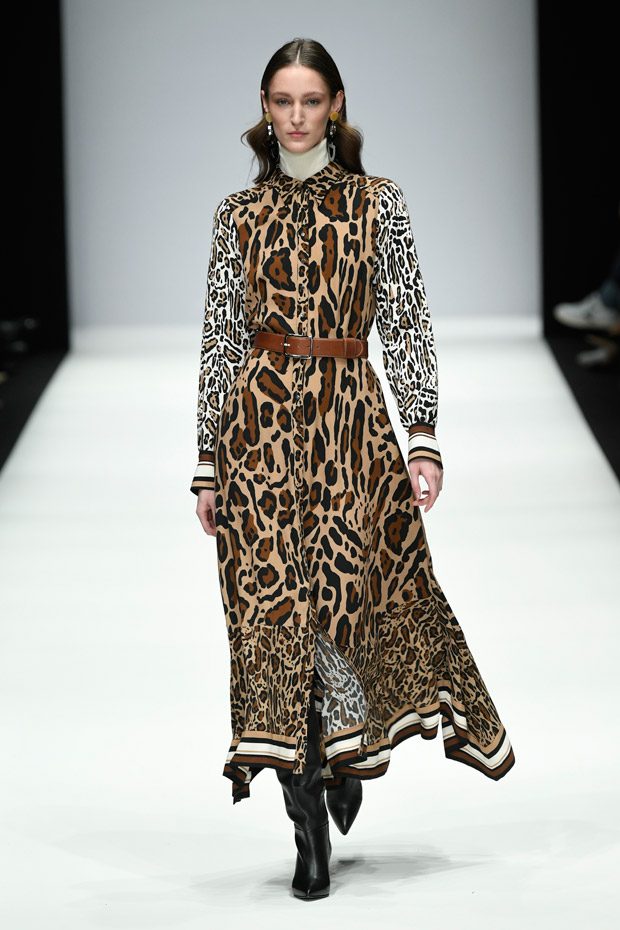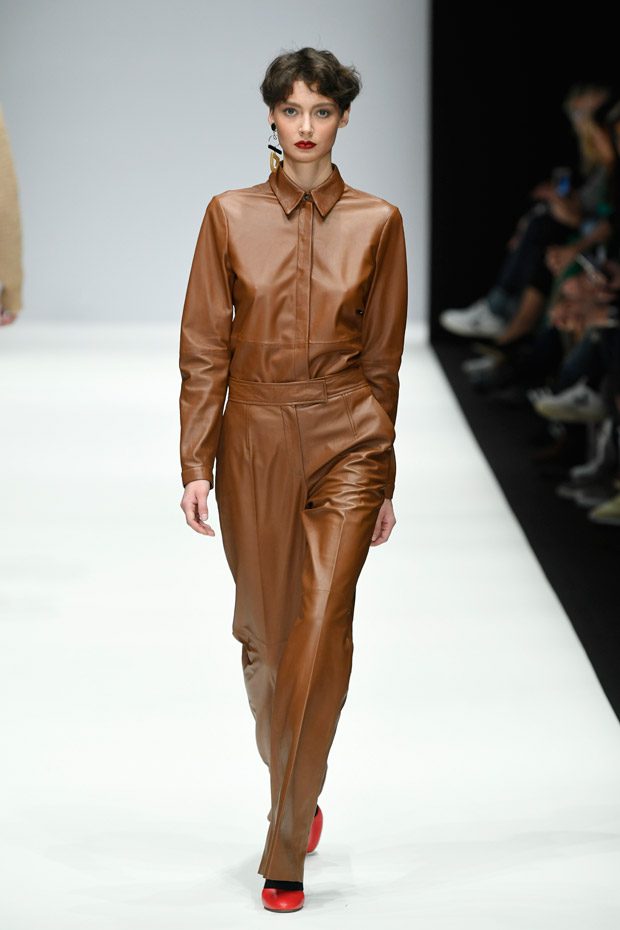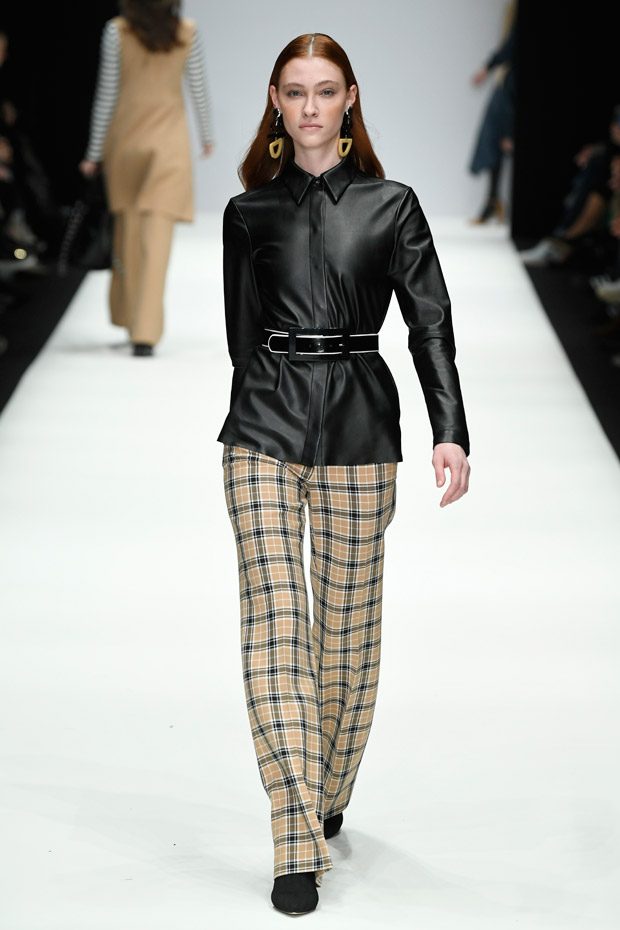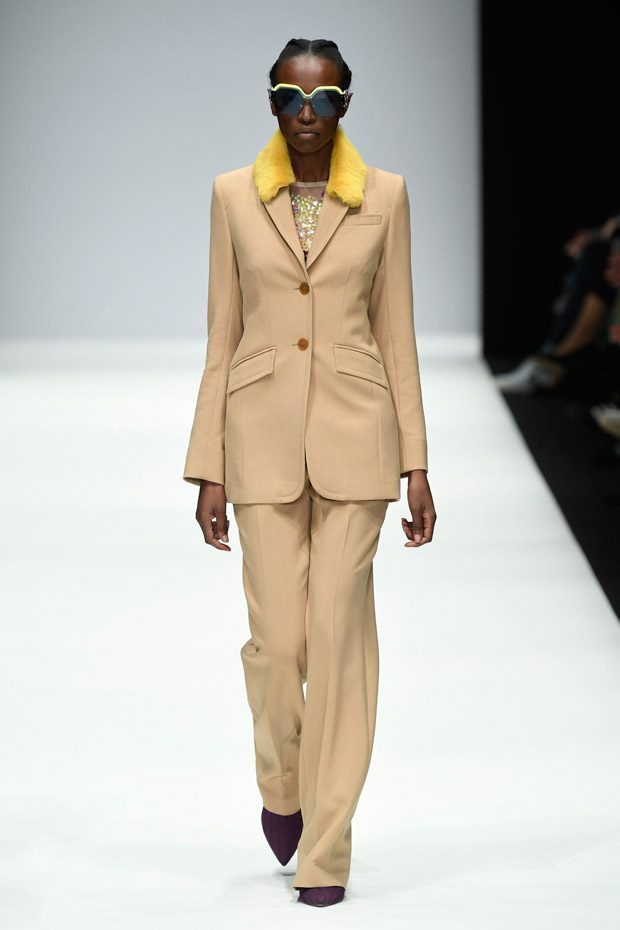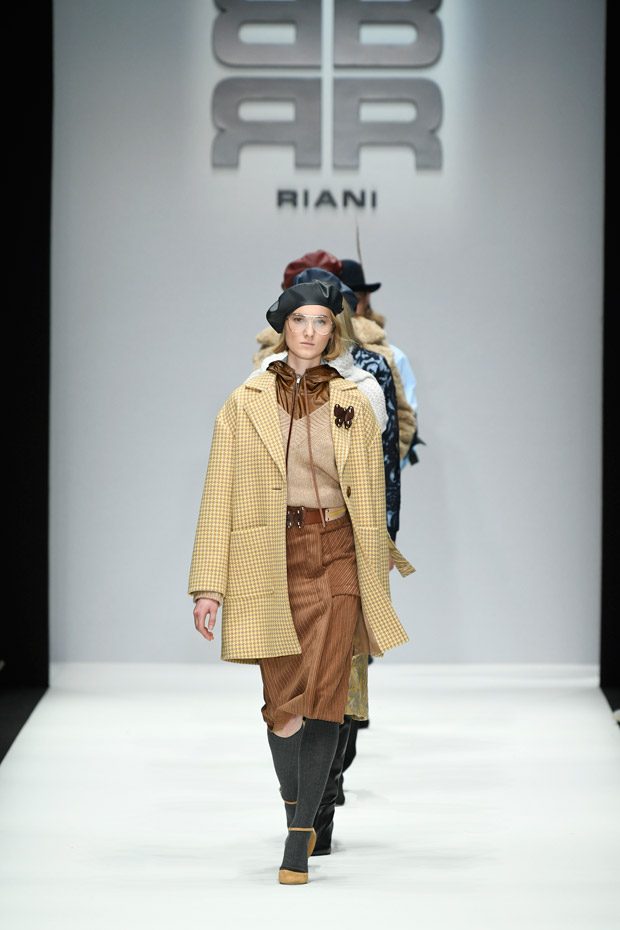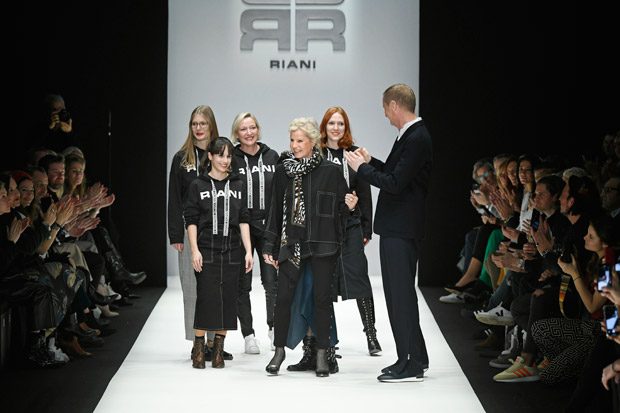 Picture Credit: RIANI GmbH, www.riani.com
Review by Sussan Zeck for D'SCENE Magazine