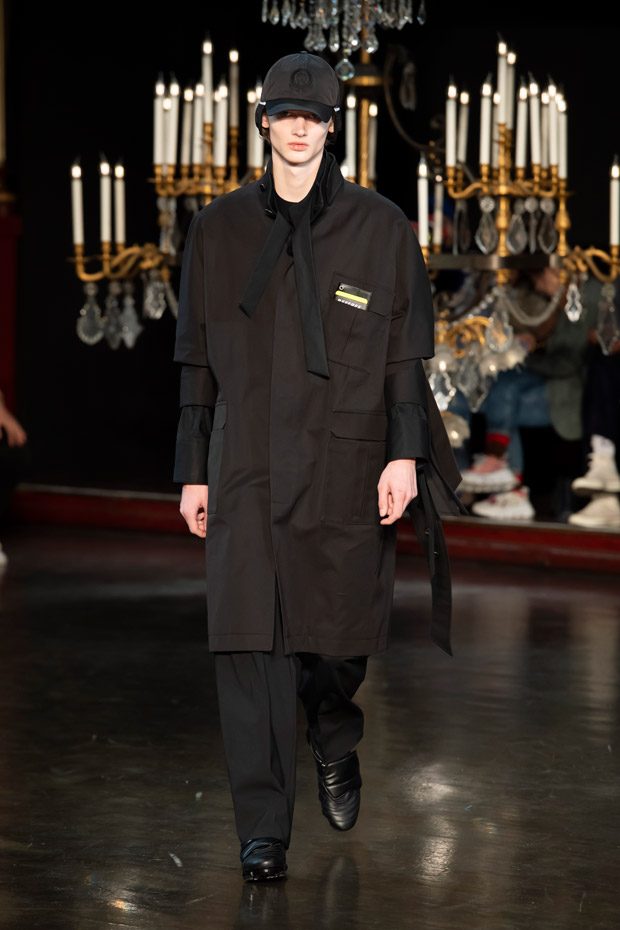 WOOYOUNGMI's presented their Fall Winter 2019.20 A Lost Generation collection that explores similarities between generation that grew up in Twenties – time of economic growth,  technological innovations and enlightenment but also decadence, excess and hedonism, and the contemporary generation – time of consumer driven world and instant gratifications. The collection was presented on Saturday, January 19th, during the recently finished Paris Fashion Week.
"It is an exploration of lost generations new and old that inspires WOOYOUNGMI's romantic bohemian this season. With a soundtrack that moves from swing jazz to hip-hop, two narratives are blended to conceive a modern Scott Fitzgerald.
The collection first reworks the sartorial codes of the jazz age. The fashionable 3 button tailored jacket is modernised with a box fit, elegant high collars are stretched to chin grazing proportions and shrunken wool vests are emblazoned with slogans. The elegant formality of Fitzgerald is replaced with a tougher street-ready mood. Unconventional fabrics — stone & acid washed denim, laminated leather, plaid corduroy and mohair—are layered together creating an edgy elegance.
Elements of soccer are introduced, representing the rebellion and discontent of youth. Jerseys are teamed with tailored trousers, heads are shielded by padded caps, faces obscured by knitted warmers and duck feather padded shirts are worn slung over shoulders. Penalty cards dangle from belt loops – a reminder that with glamour and decadence comes consequence."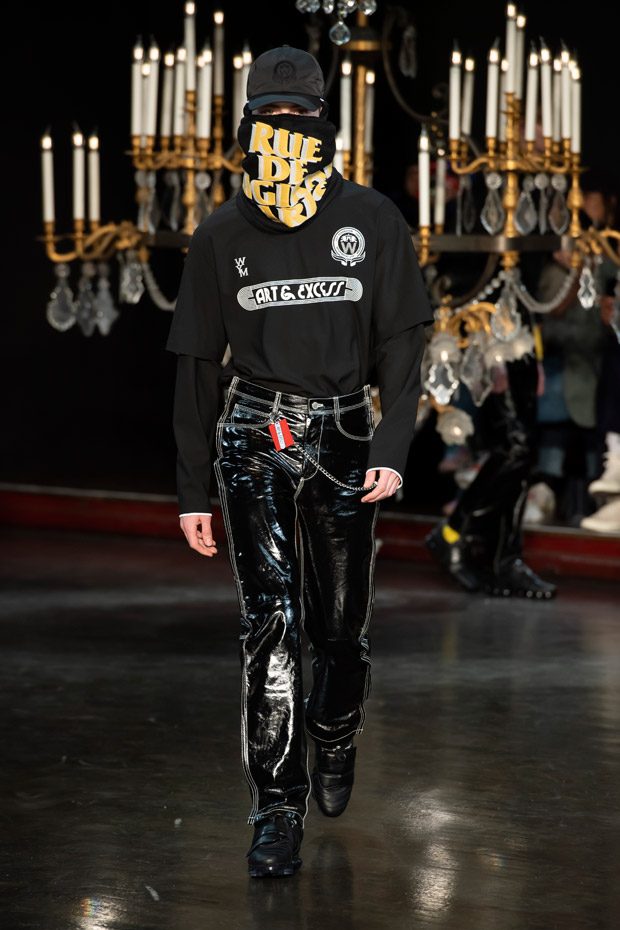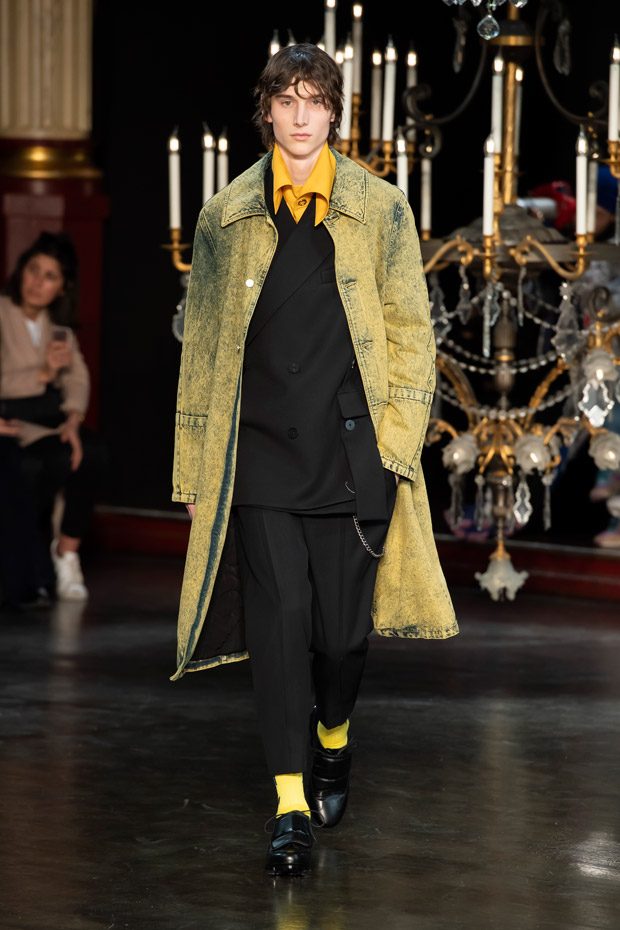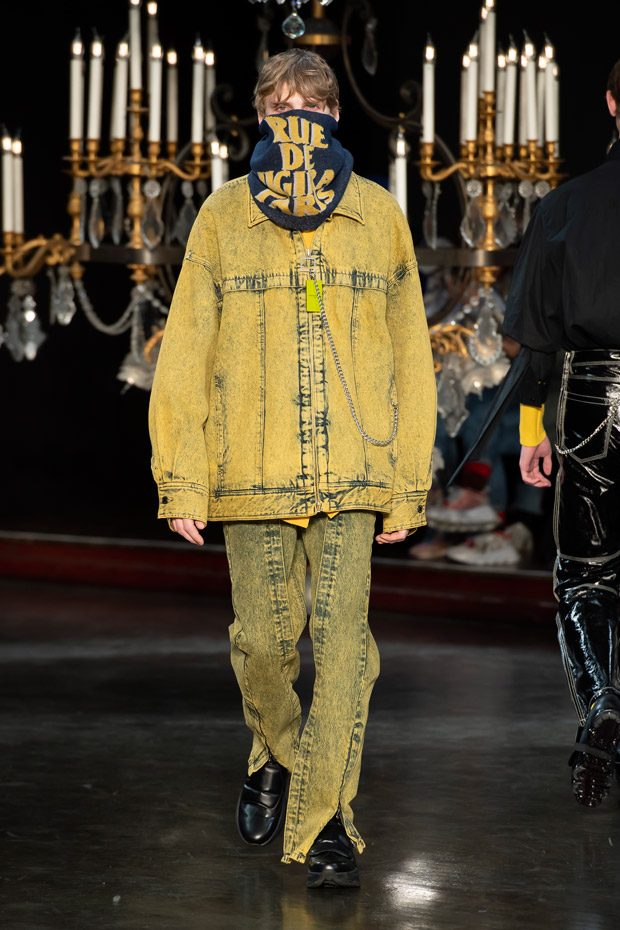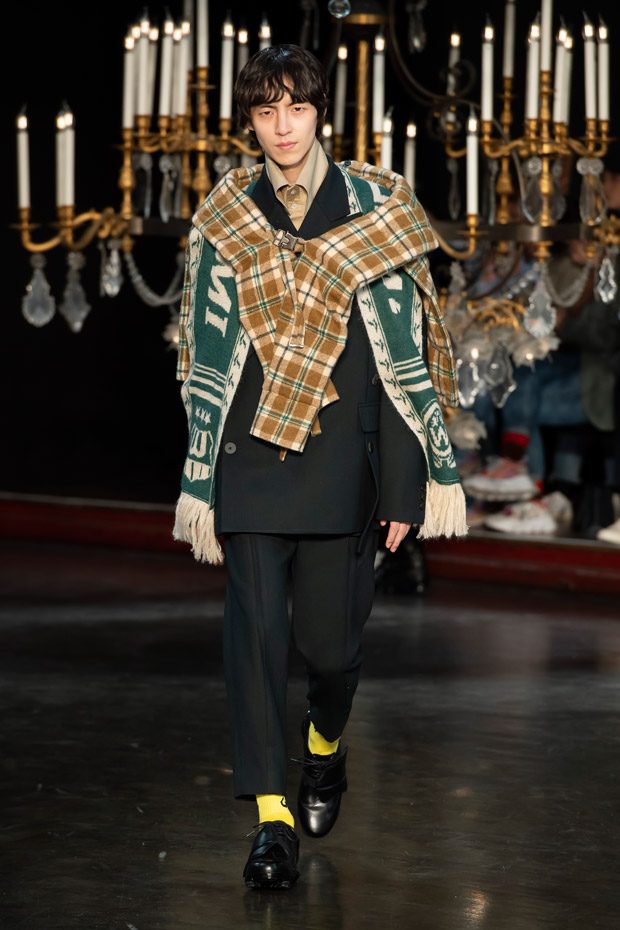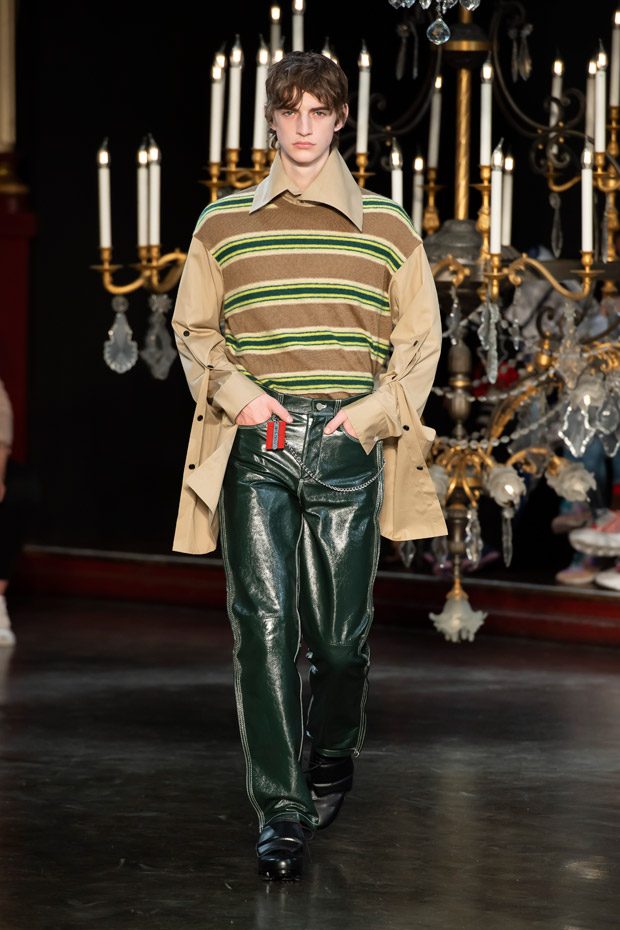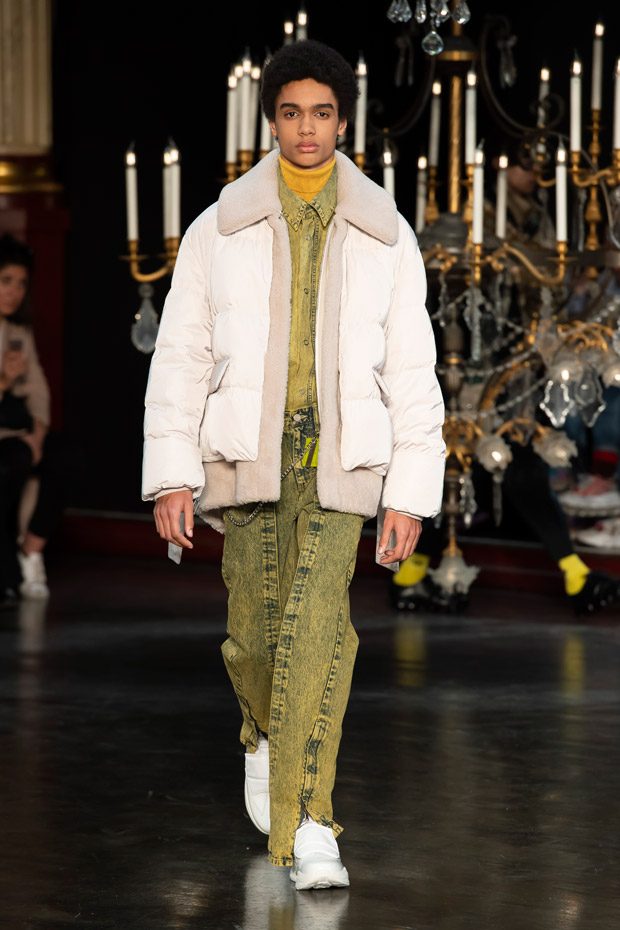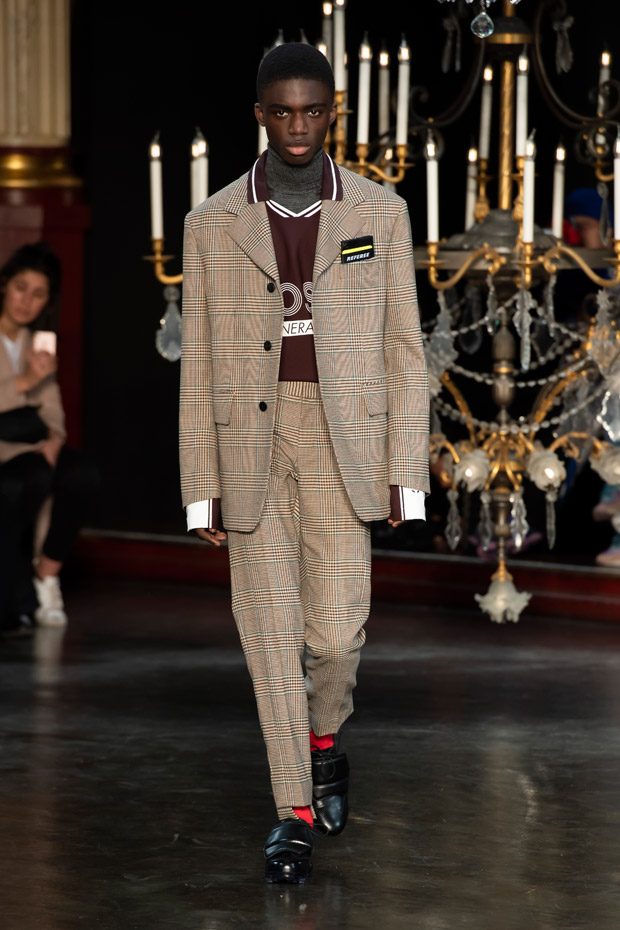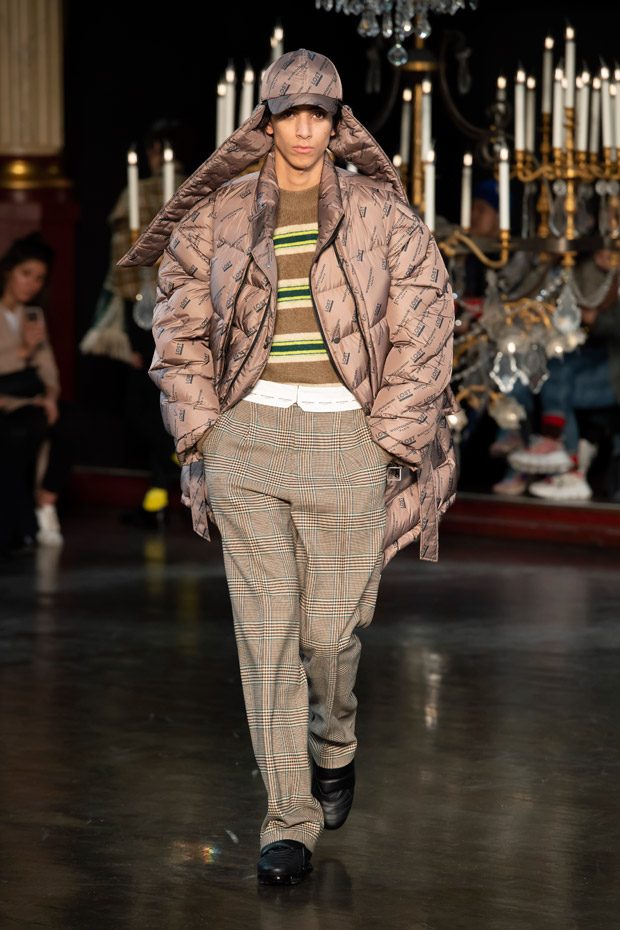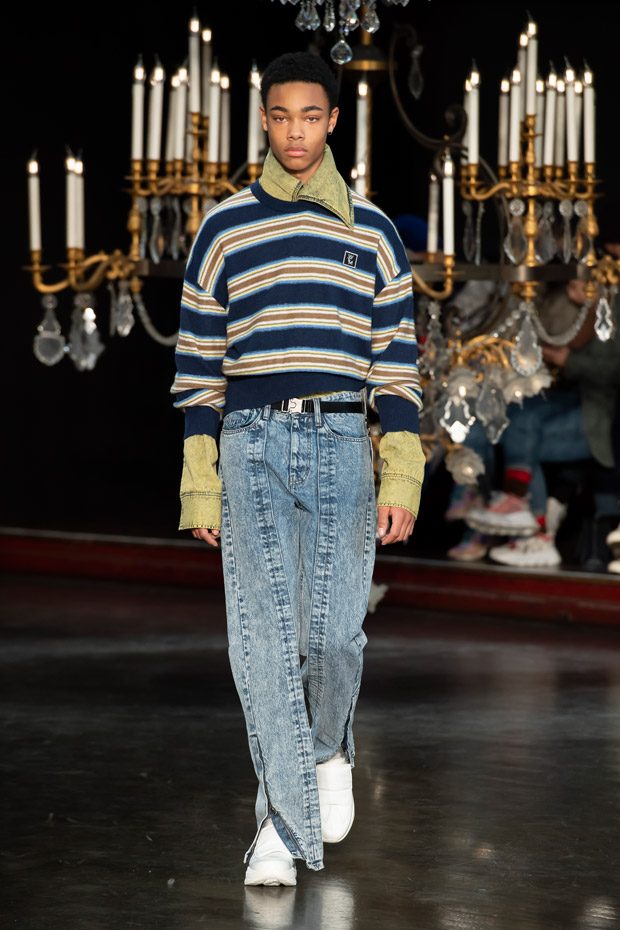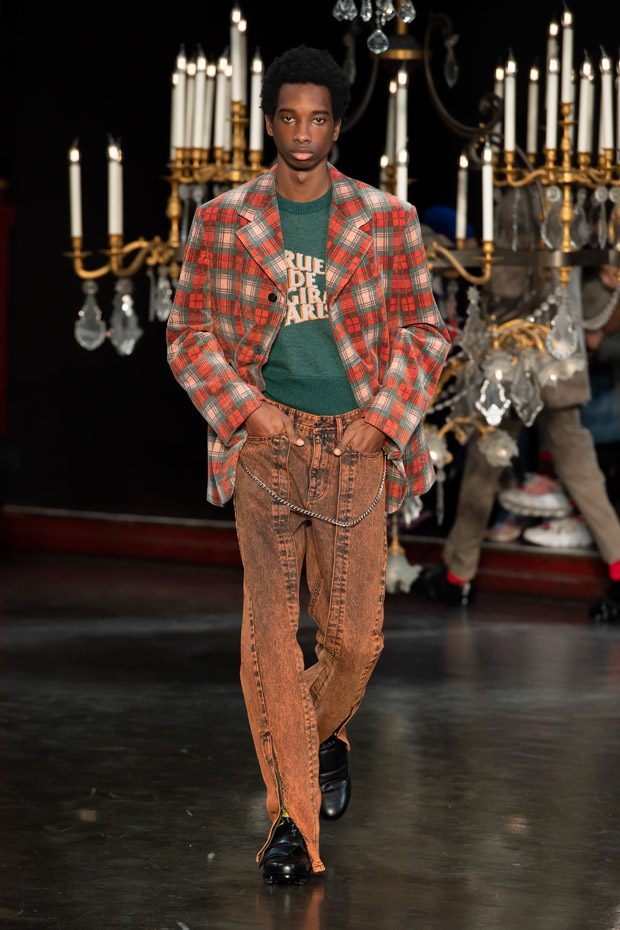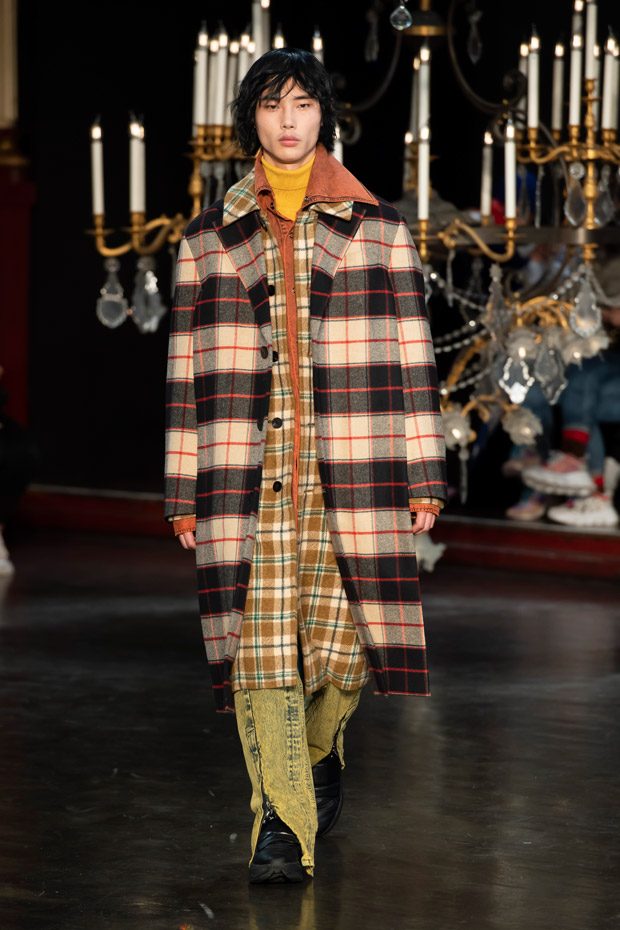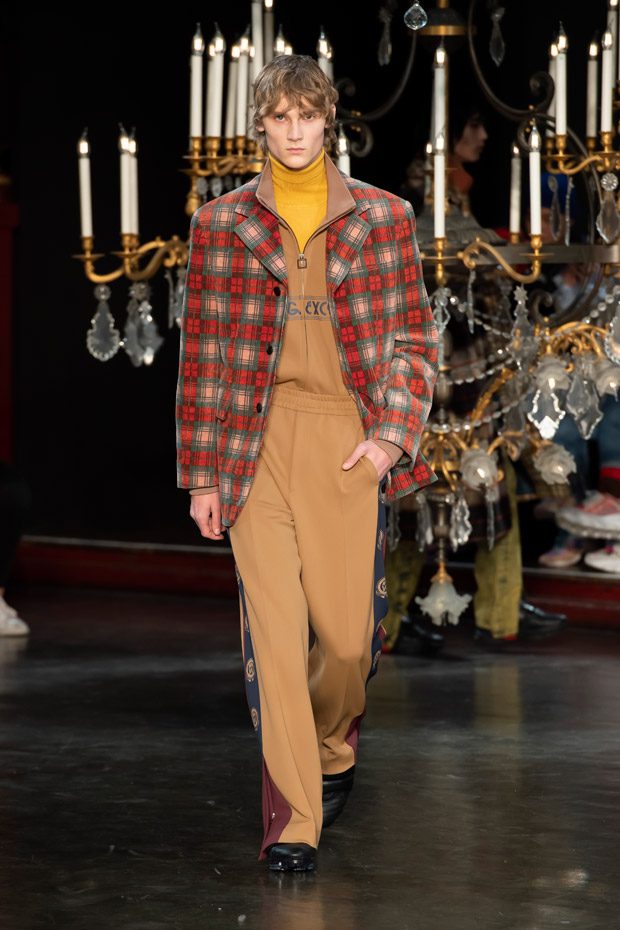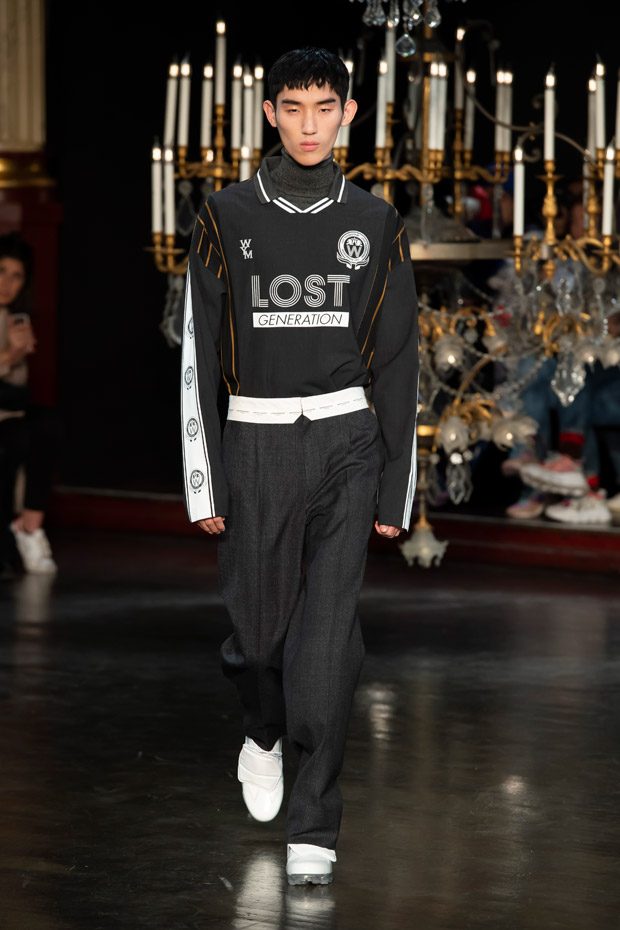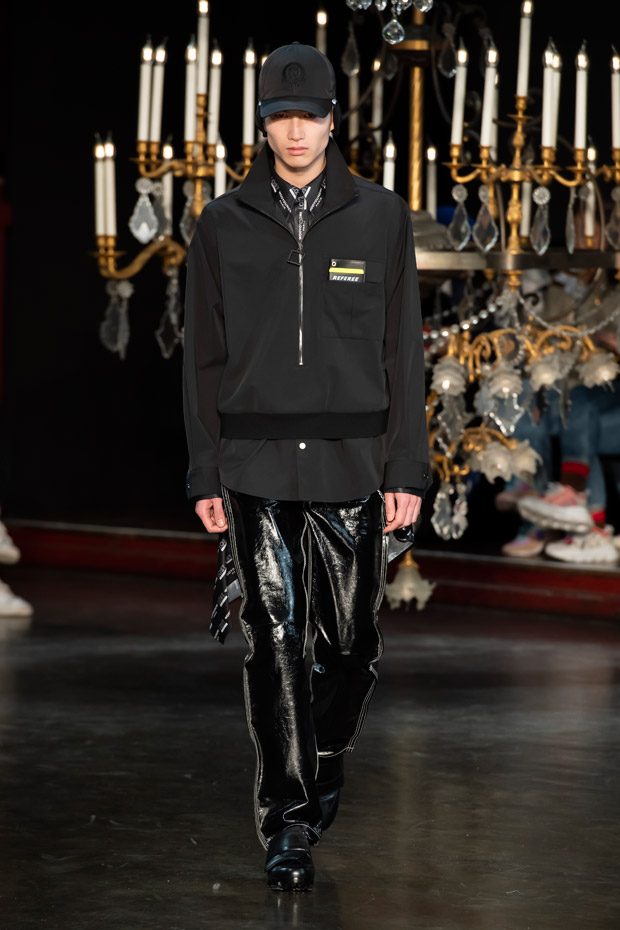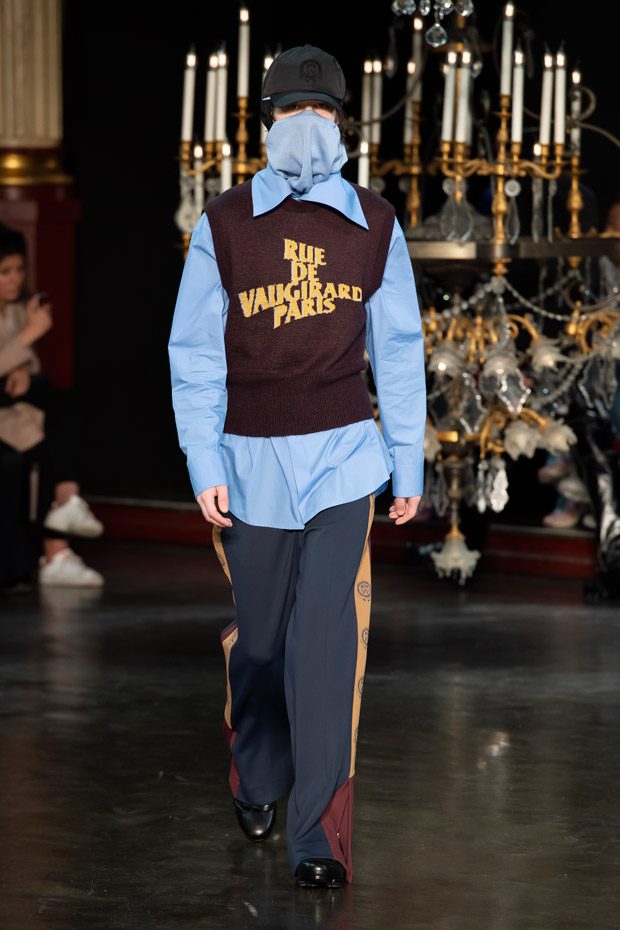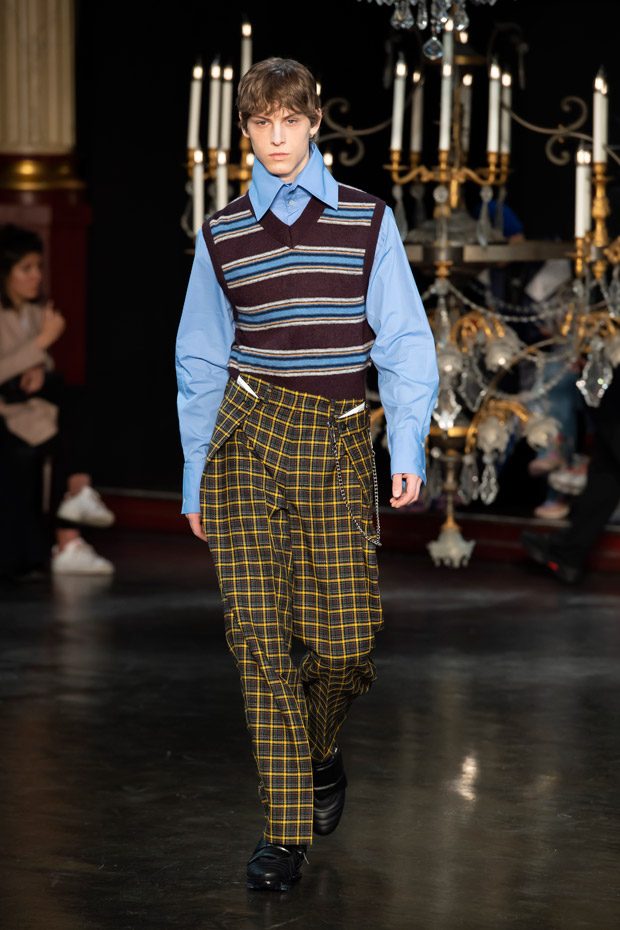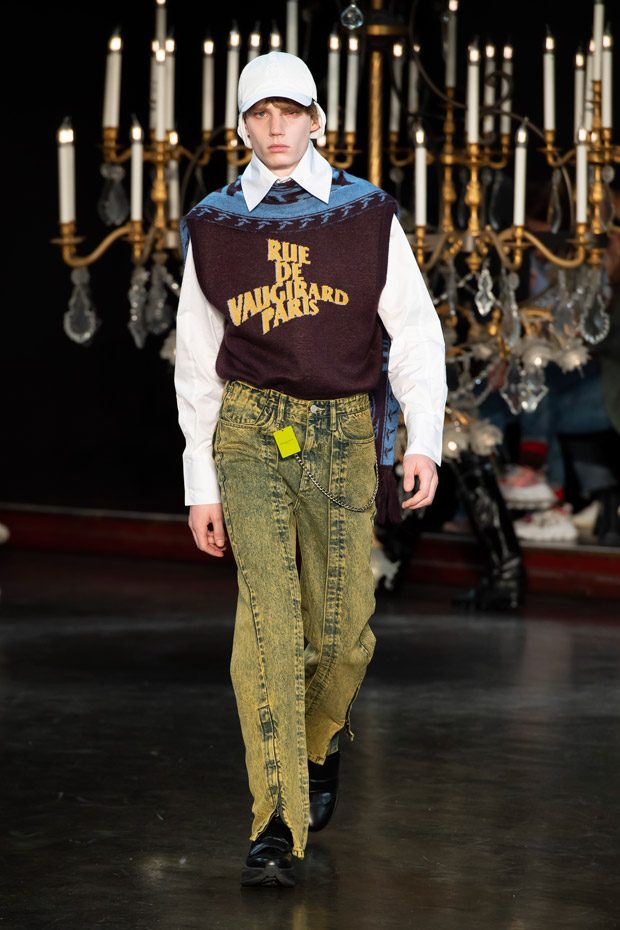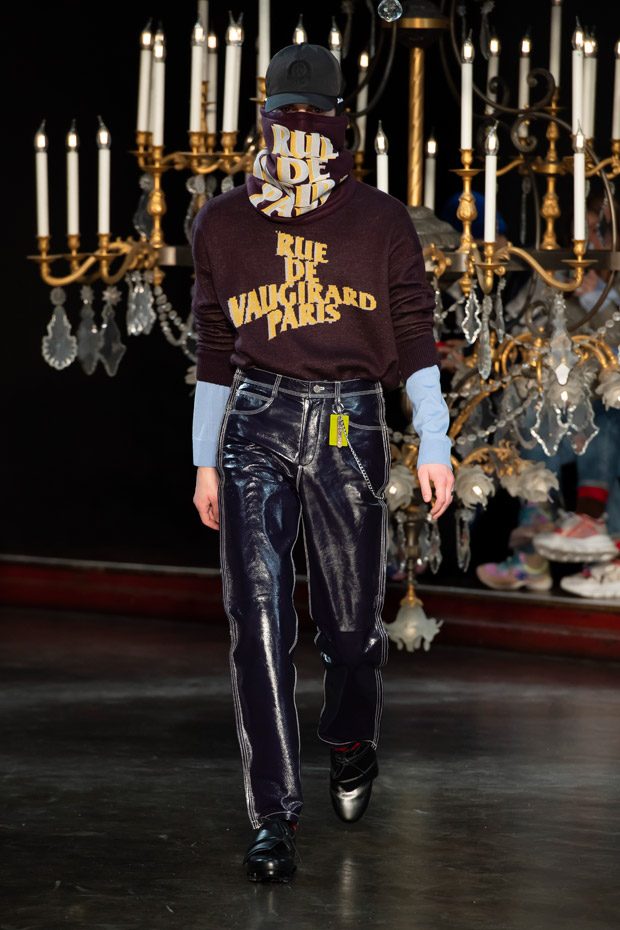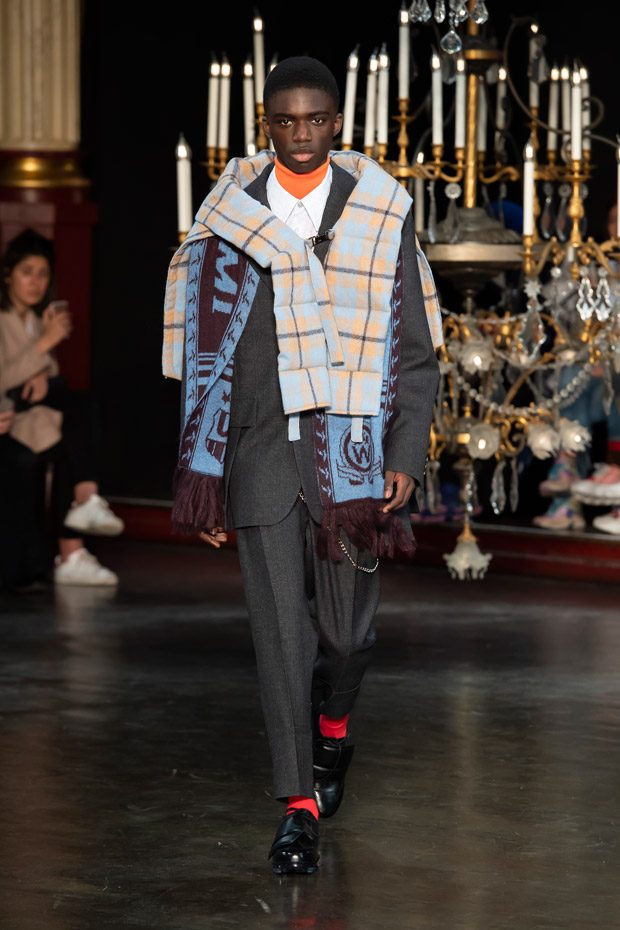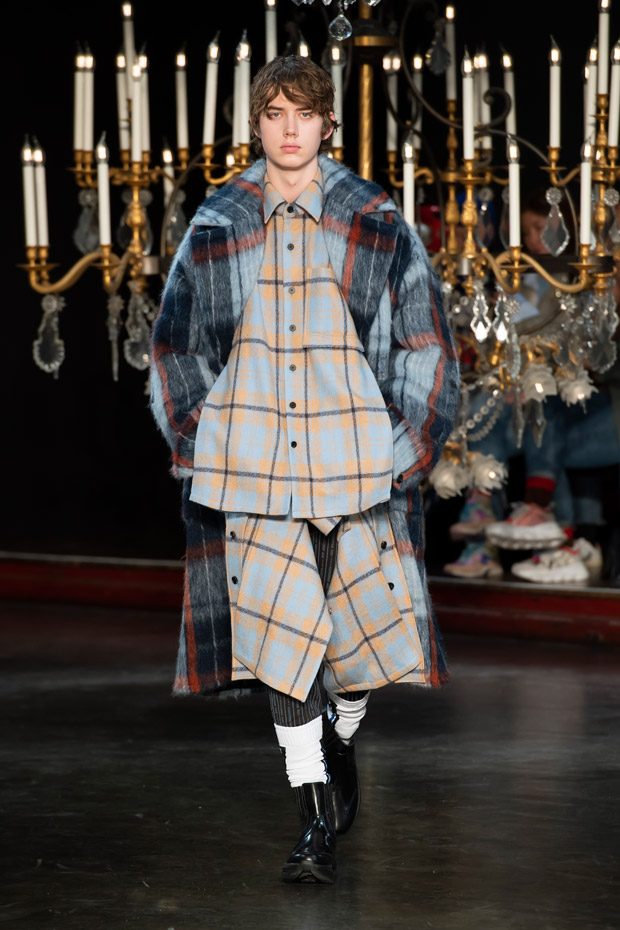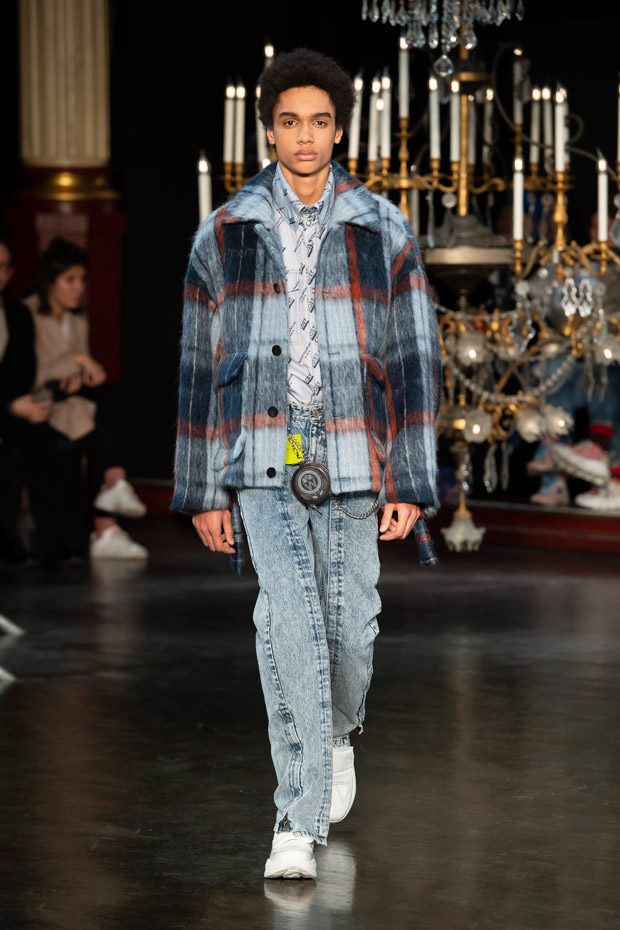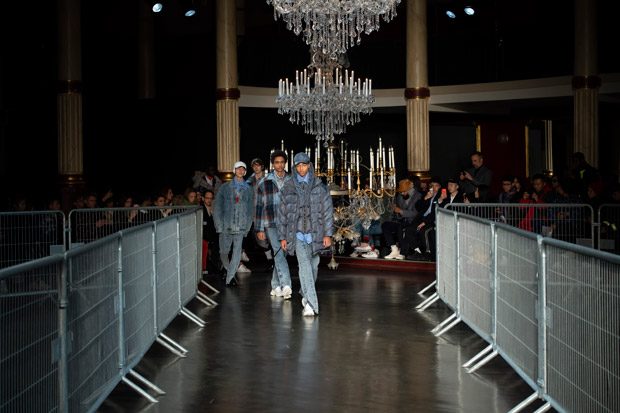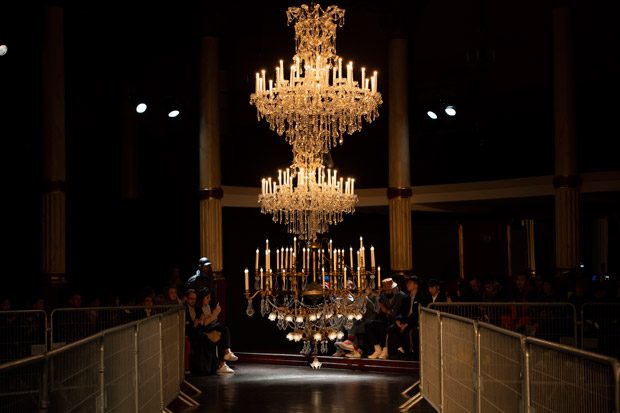 We love hearing from you, connect with us on Twitter, Instagram and Facebook.