@kourtneykardash
Shopping for your baby girl or toddler – seems simple enough, right? That is until you discover the multitude of brands, price ranges, and sizes available. It can become slightly mind-boggling trying to find good quality clothes for reasonable prices. To make it a little bit easier, we have compiled some simple tips which will help you to shop smart.
Read more after the jump: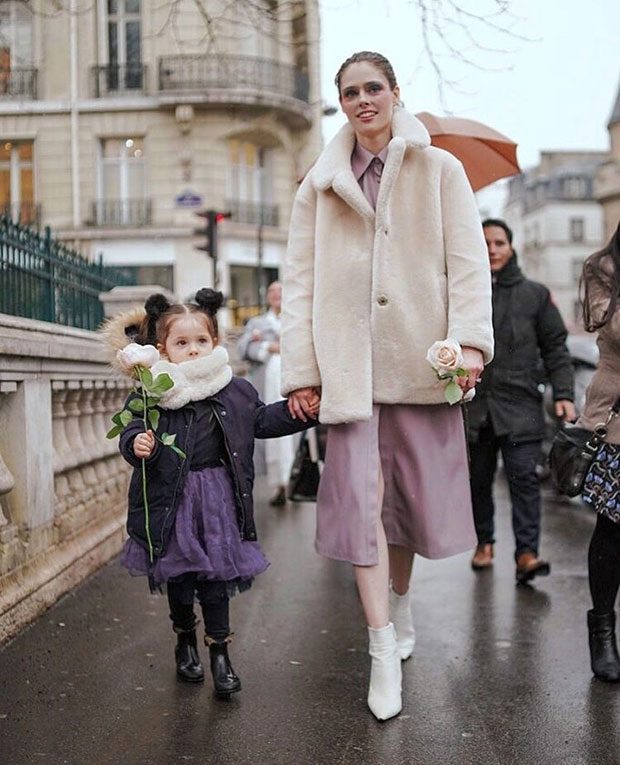 @cocorocha
Plan Ahead
When buying Girls Clothes or for your toddler's clothes ensure that you choose a size that is one up from actual size. The reason for doing this is that sizes often run a little small and babies grow very quickly. This way you will get more wear out of the clothes you buy. Just remember to keep the time of year in consideration – lightweight summer clothes will not be any use in winter and vice versa. You may want to keep any old or unused baby clothes for future children or friends' children to use.
Shop the Sale Rack
Look out for sales in 'expensive' or 'luxury' children's clothes shops. Also, sign up to mailing lists to be notified of sales or receive discounts. An extra sneaky tip is to make your birthday a day that you will be going out shopping and you might be sent a birthday promotion to use. Be ultra organized when shopping in the sales and buy clothes for the coming months. Buy bigger clothes for when your daughter is older. Buy appropriate clothes for the upcoming season (e.g. winter, summer). You could even buy Halloween costumes or Christmas attire in preparation for when these holidays roll around.
@kimkardashian
Shop Smart
Be smart about which items you buy up-market and high street. For example, there is little point in shelling out on designer vests, plain tops or tights. Instead, buy branded staple items such as coats, jumpers, and dresses and mix and match with some cheaper labels. This will give the impression of designer quality at a fraction of the price.
Get your money's worth
If you are tempted to buy expensive designer outfits for your daughter, consider if what you are getting is good value for money. Think about how much use it will get. Special occasion clothes are often extremely expensive and might only get worn once. Try and borrow a special occasion outfit and instead spend the money on essentials that will be worn repeatedly.
Shop Second-hand
To find some genuine bargains visit secondhand childrenswear shops or charity shops. As children grow incredibly quickly most clothes will only be worn a few times. Some might even still have the original shop tap – indicating that they have never been worn before. On the flip side, when your child can no longer fit in their clothes try selling them to earn some extra cash. Another great place to find good-quality children's clothes is gumtree and being sold and secondhand and brand new designer baby clothes being sold for next to nothing.