DESIGN SCENE MAGAZINE SPRING 2019 issue 30 is out now with cover stars Charlotte Carey and Elliott Sailors, plus latest spring fashion shoots and exclusive interviews with breakthrough designers.
AVAILABLE NOW IN PRINT $22.90 & DIGITAL $4.90
Our cover star this month is Charlotte Carey, a young model already on the rise, taking over covers of magazine's such as Glamour and Harper's Bazaar but also campaigns for Shu Uemura, All Saints and Rag & Bone to name a few. Carey while always on a busy travel schedule sits down for an exclusive interview to talk about the beginnings of her career and her love for modeling. The stunning shoot is work of our latest New York City contributor the prolific Yossi Michaeli. Joinning Charlotte in this issue is also top model Elliott Sailors taking on our beauty supplement cover with a new age inspired session by photographer Coni Tarallo.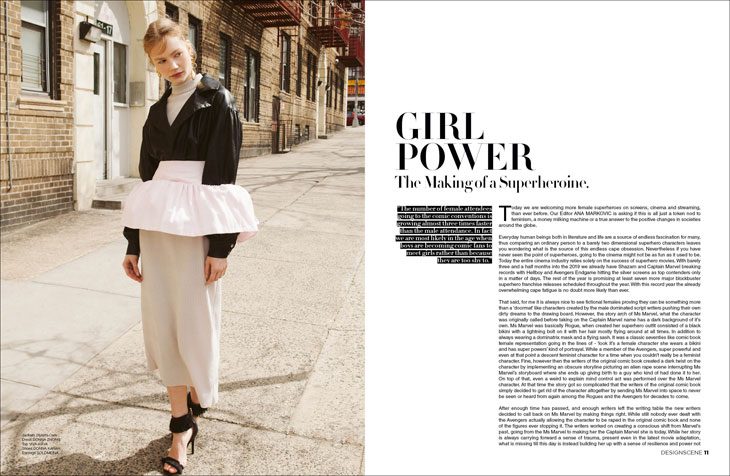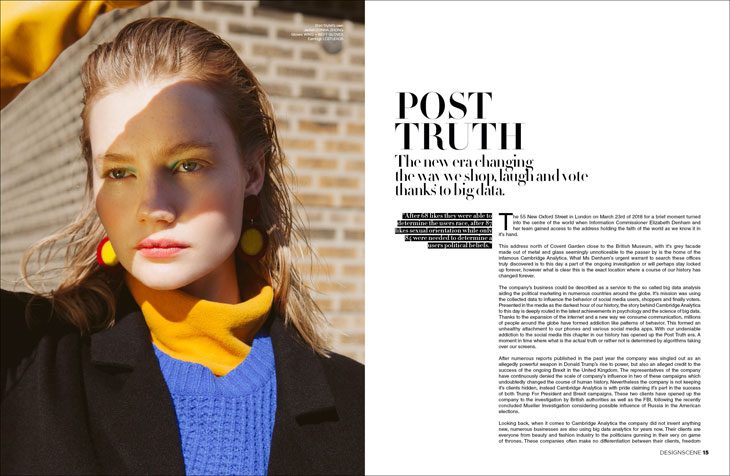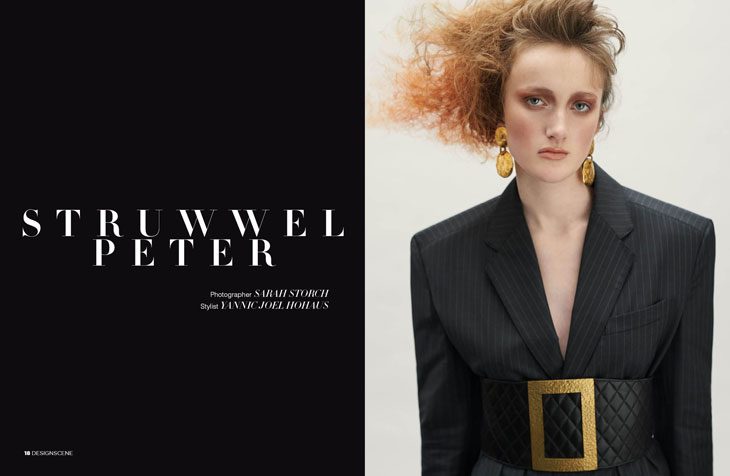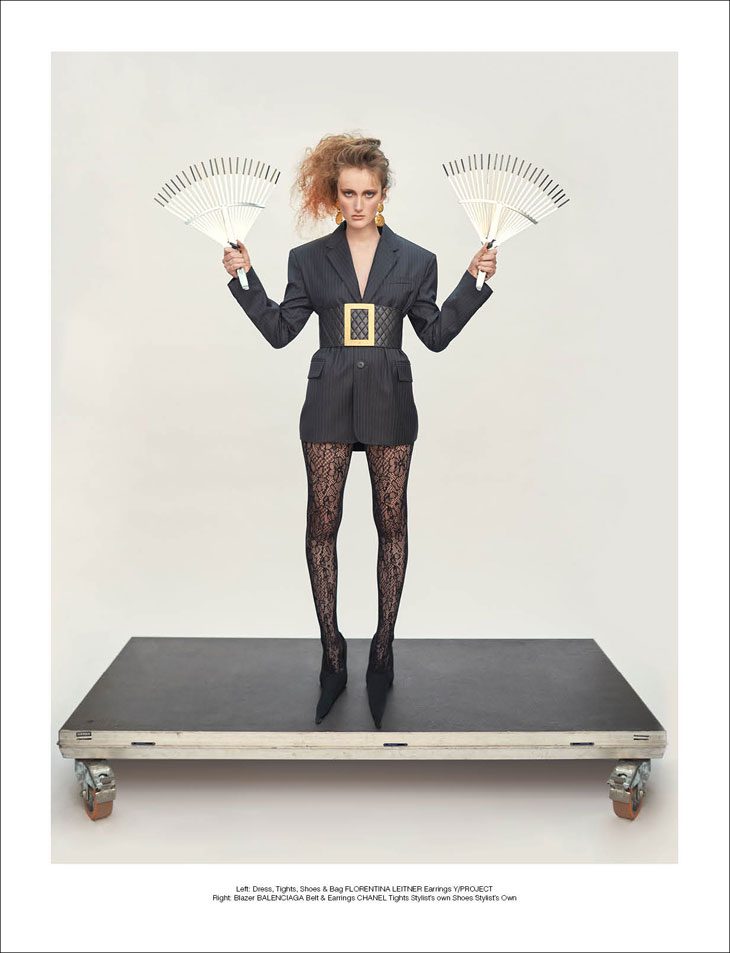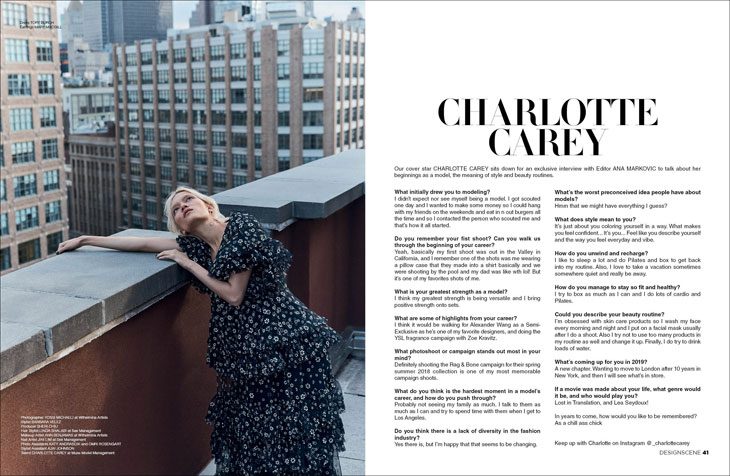 Elsewhere in the issue, we celebrate the best moments of spring fashion, from romantic dresses to sharply tailored suits. Photographer Sarah Storch takes on the superhero moment, taken on by our Editor Ana Markovic in the article Girl Power, to a new level with her first Design Scene editorial shoot styled by Yannic Joel Hohaus. Further down the issue we reunited with one of the most promising young photographers in Russia the talented Smagina Margarita who brings her no doubt haunting yet cinematic take on the season to our pages. Further down the issue the season's trends are explored in a shoot by photographer Patrick Jendrusch as well within a Paris story prepared by our Editor Katarina Djoric for her shoot with Danilo Pavlovic.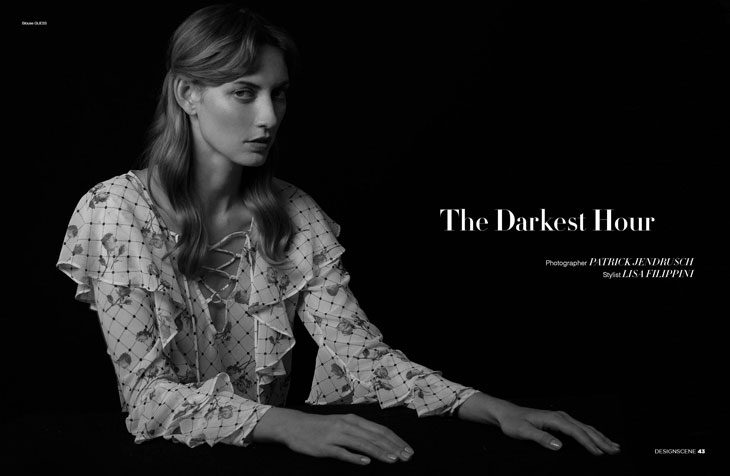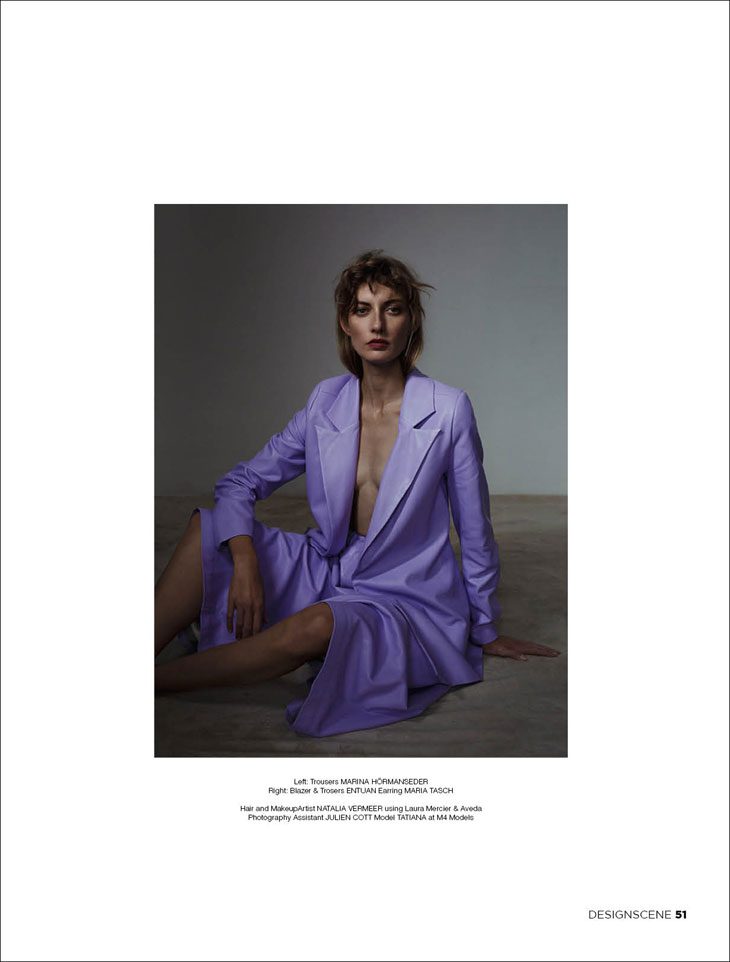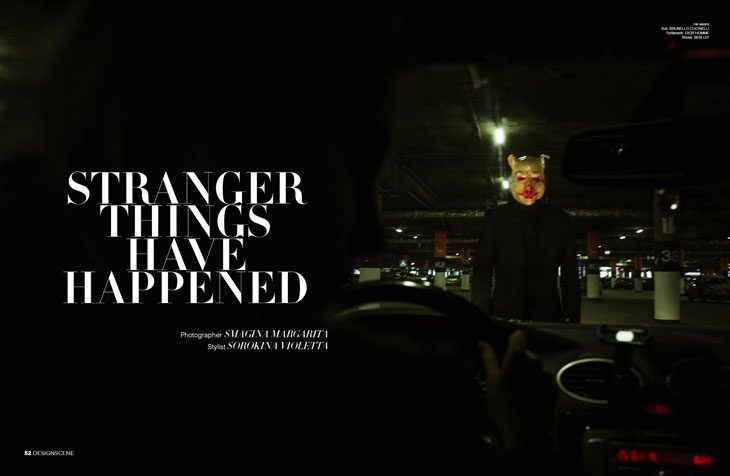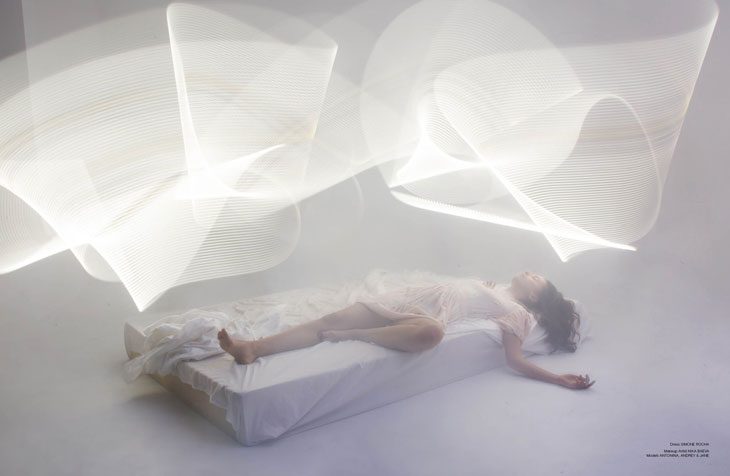 Finally, we were fortunate enough to have some of the most promising young creatives sit down for interviews in this issue. When it comes to fashion we talked with already wildly successful Malan Breton, Gayeon Lee a designer making a mark on the London scene as well as the breakthrough star of the fashion world Angus Chiang. In addition to our fashion creatives with the week of Salone del Mobile in Milan taking over we had to touch on other spectrum of design with Furniture Designer Troy Smith who is already well known for his use of unconventional materials. When it comes to write ups, I myself talked about the impact of big data both on fashion industry as well as the politics shaping our world while our beauty director Juliette Picard talked about what goes beyond the beauty industry's face cream routines.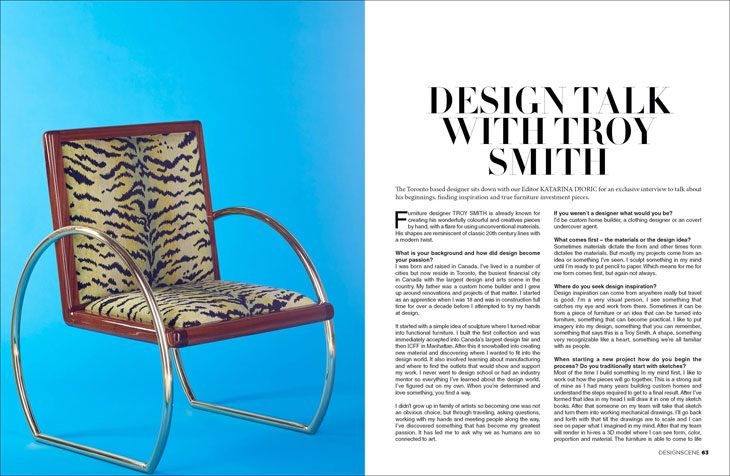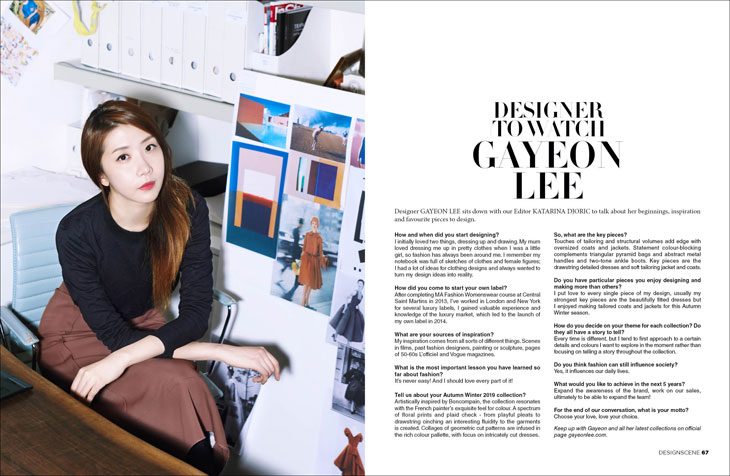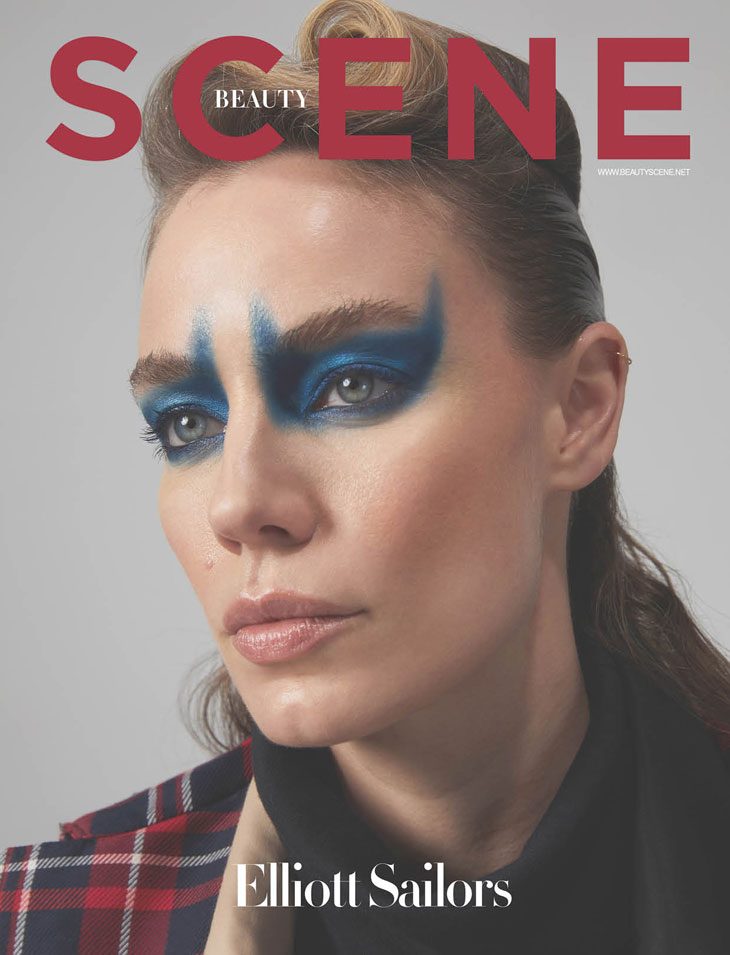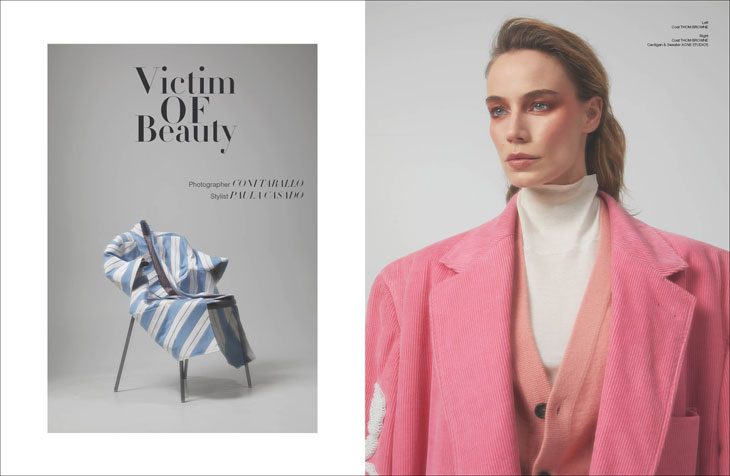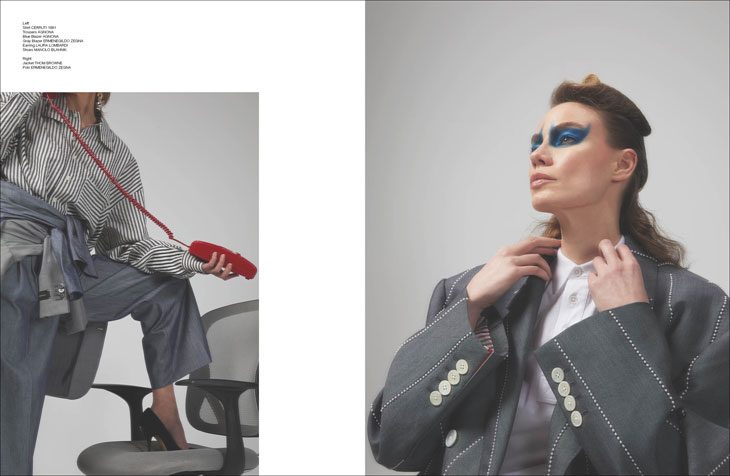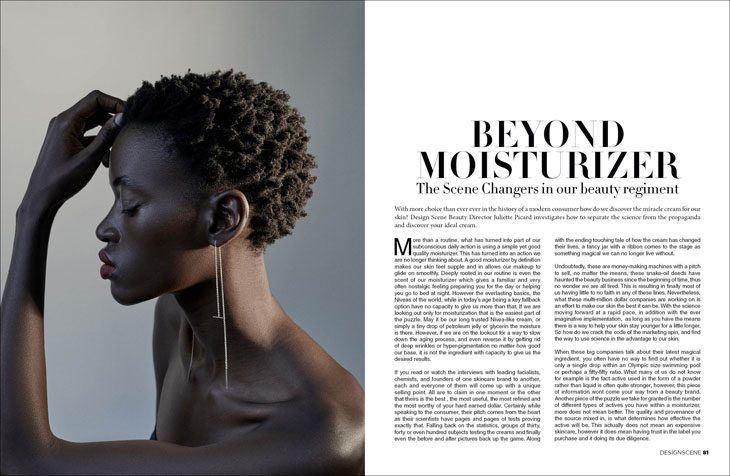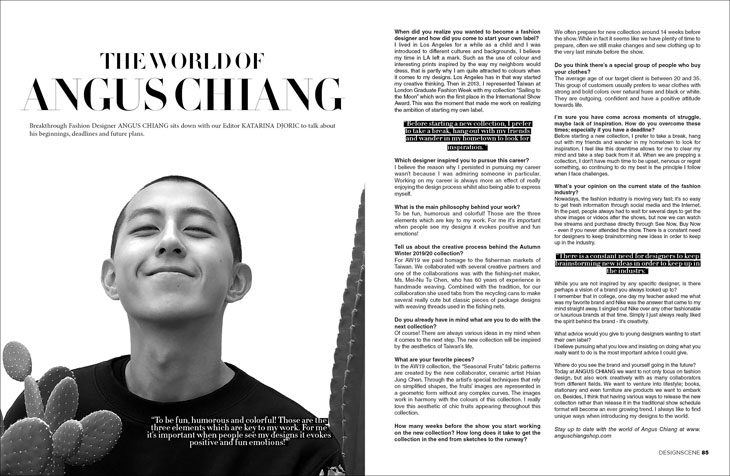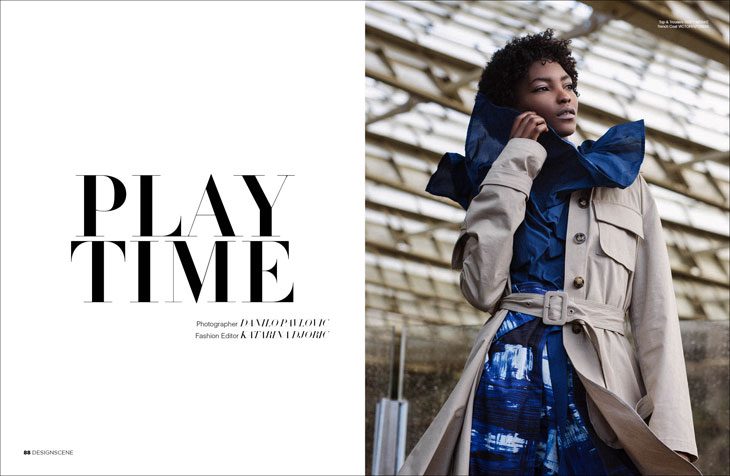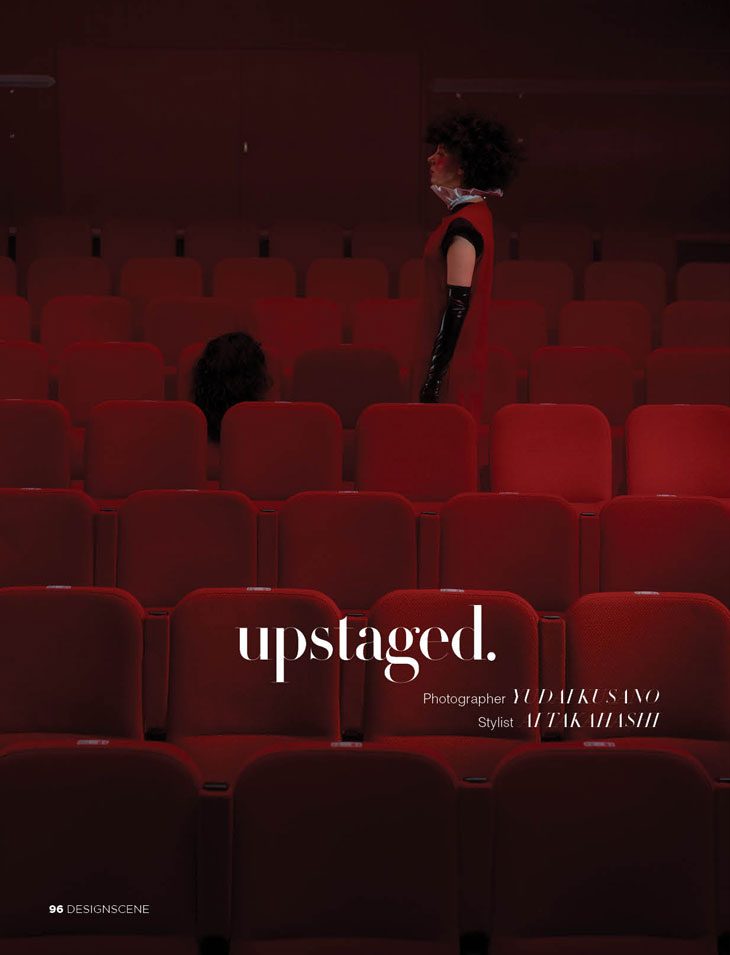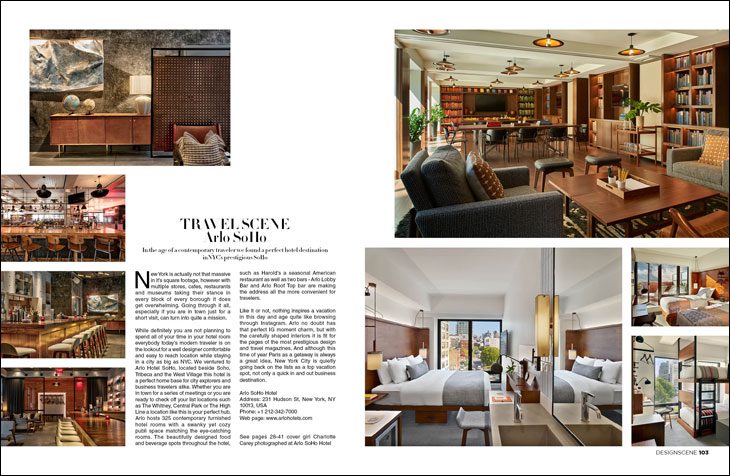 Photographers Coni Tarallo, Danilo Pavlovic, Patrick Jendrusch, Sarah Storch, Smagina Margarita, Yossi Michaeli, Yudai Kusano
Stylists Ai Takahashi, Barbara Velez, Lisa Filippini, Paula Casado, Sorokina Violetta, Yannic Joel Hohaus
Order DESIGN SCENE Summer 2019 issue – AVAILABLE NOW IN PRINT $22.90 & DIGITAL $4.90