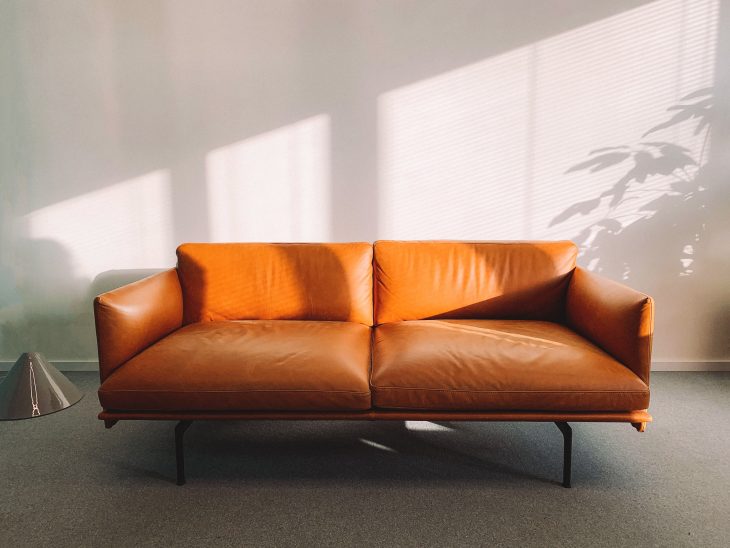 A lot of things come together to build a comfortable and stylish living room, but no other object in the room has more of an impact on your space than the sofa.
Your couch is the place where you snuggle up and watch a movie, take a quick catnap on a Sunday afternoon, and where you catch up on email. Its large footprint means it's the one piece of furniture that takes up the most space in your living room, and with so much surface area, it affects the overall look of your room.
Don't just buy the first couch you see that fits your budget. There are multiple things to consider when you're ready to add a new sofa to your living room if you want it to last.
Read more after the jump: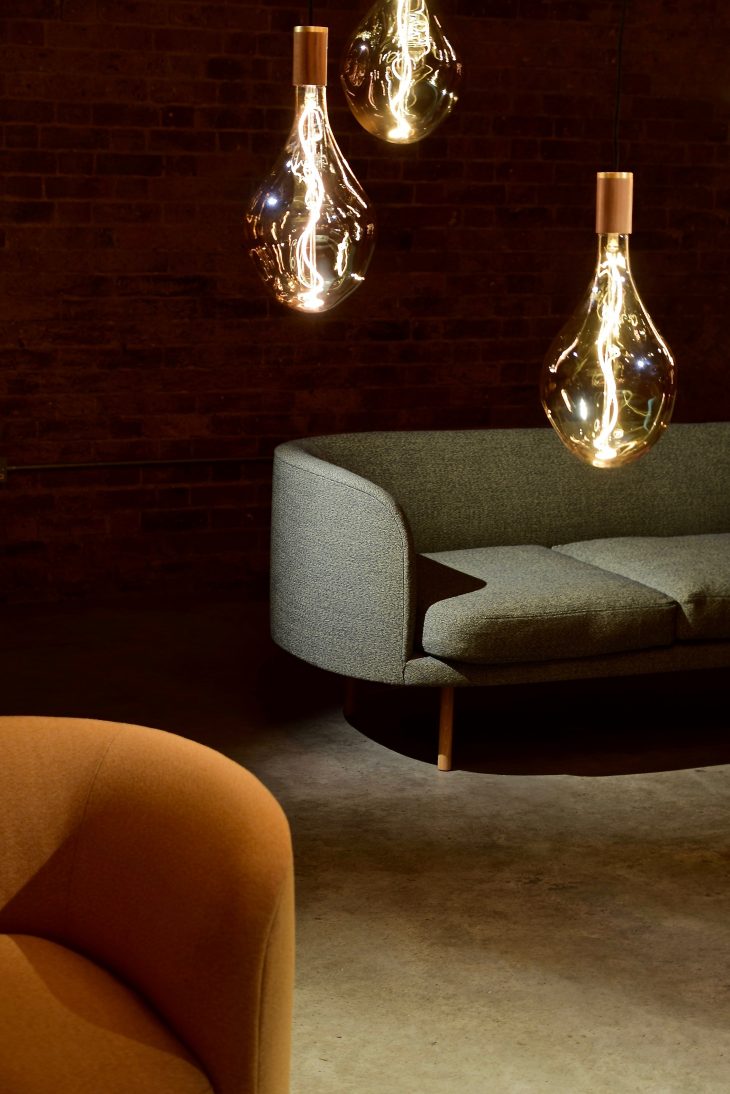 Style
The style of the sofa is the first thing you're going to notice when shopping. Of course, you want a couch that matches your personal style and the décor in your living room.
It's true that large, overstuffed couches can be comfortable, but they can make a room seem heavy. That's especially the case if you have a small, or even an average-sized, space.
Minimalism is having a moment, and it's easy to see why. When we declutter our lives, we are able to declutter our minds too. When it comes to choosing a sofa, that means choosing a sleek sofa with legs.
Your personal preferences matter too! You should choose a pattern and construction that appeals to your sense of personal style.
Material
Looking at the pattern on the sofa is important, but you need to take a closer look. The material that is used to upholster the couch can mean the difference between hanging onto your sofa for years, or replacing it sooner than you would like.
A few material choices include:
• Cotton is great at withstanding wear and fading, but isn't resistant to soiling
• Leather is a durable upholstery option that's great for families with kids
• Silk is stylish, but it should be placed in formal areas because it needs to be professionally cleaned
• Vinyl is a great choice if you like leather, but don't have the budget for it
• Polyester is a cost-effective material that can be blended with other fibers to prevent wear and tear
• Nylon is one of the strongest upholstery fabrics available

Size
It's easy for living rooms to get cluttered. It's true that books, knickknacks, and end tables can quickly clutter a space, but a sofa that's too big for your space can make the room seem small, no matter what other items you decorate with.
One way to keep your living room from seeming cluttered is to choose a couch that's the appropriate size for your space.
However, you should also consider how many people will be sitting on it regularly! If you have a large family or like to entertain, a large sofa is a better choice than a small loveseat.
Construction
One of the most difficult details of a sofa to inspect when shopping is how it's constructed. After all, you can't exactly see what's lurking underneath all that fabric and stuffing!
Before you go shopping, learn how to judge the quality of a sofa, and don't be afraid to ask the salesperson. A few tips include:
• Look for a sturdy frame with joints that are glued, dowelled, and screwed.
• Avoid furniture that is constructed out of plywood and particleboard.
• Springs offer the best support. Avoid sofas that rely on stuffing for support.
• Look for cushions with high density filling, or down, if you like things soft.
Comfort
Don't forget about comfort! All the other items on this list don't matter if you don't feel comfy and cozy every time you sit down!
Comfort is very subjective. What may be comfortable to you might not be comfortable to someone else. That's why it's important to try out different couches before you bring one home.
Have your eye on a sofa that's on the internet? Make sure you buy from a reputable dealer, and look for a company that allows for free and easy returns.
It's important to spend just as much time and attention considering your options when shopping for a sofa as you would if you're shopping for a car. Follow the tips on this list and you can make sure you bring home a sofa that the whole family will love for many years to come!