As the new year starts, it brings new hopes, enthusiasm, and joy with it. Then why not give your house also a new life by re-decorating it where your newly born hopes, happiness, enthusiasm can breathe strongly. Art is not in selecting the designs but to find out the intersection point of your personal taste and trend. Right interior designing of house, office, etc. is very important because it not only makes your building look beautiful but it also portrays our personality. [Image above courtesy of ©Zara Home]
The basic idea of interior designing is to convert a normal space into a divine place which is manageable and aesthetically pleasing for the people living there. For this, designer needs to do a lot of research about materials, colours, trends, planning, and observation. In 2019, it's time to be creative as this year is going to be more innovative. Here in this article, we will be discussing 5 interior design trends that should stay in 2019.
Read more after the jump: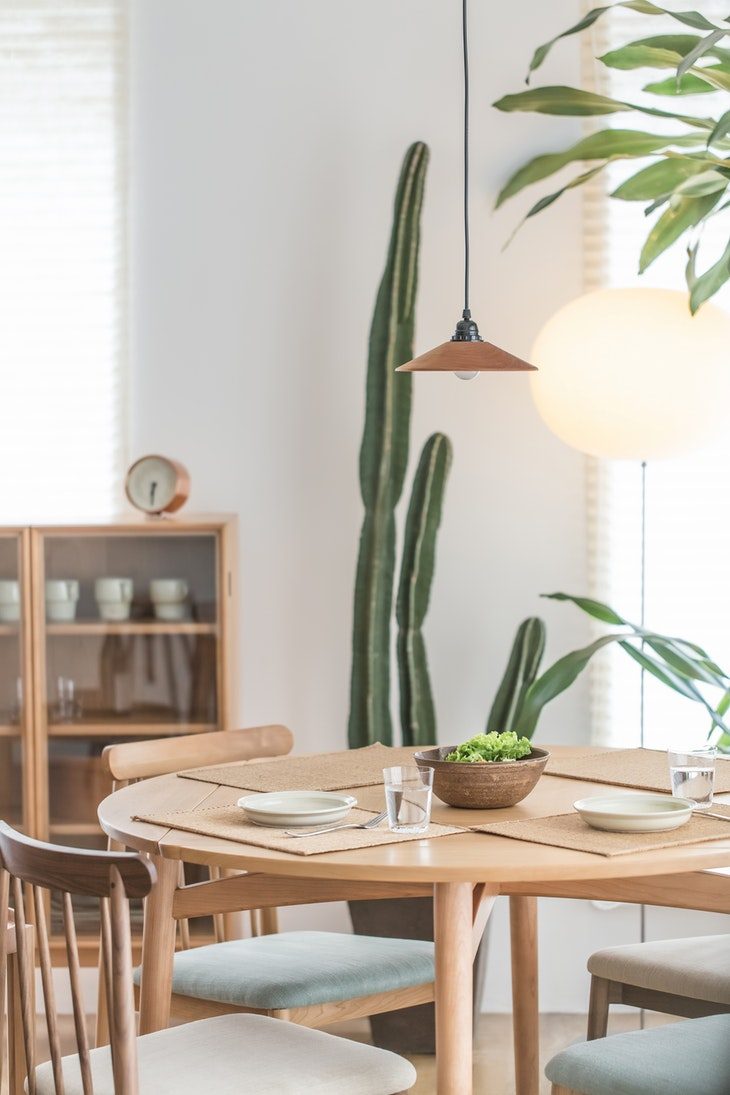 Go pop up with Vibrant Colors
Playing with colours never goes out of fashion. After researching, going through popular magazines, talking to professional interior designers we conclude that 2019 is a year of colours. Colour blocking and mixing-matching of colours always creates some sensuous effect. On one side, an intense orange, yellow or crimson red gives a type shimmering sunny feel and on the other hand blue-green that is the colour of Viridian, Turquoise, teal these colours produce a cooling effect and are also called as shades of spring. Aqua blue coloured ceiling with embellished lights will force you to sit and feel the sky above you. Saturated green or scarlet red coloured wall with any bright light coloured print on canvas, will definitely look amazing. Dark-on-Print is also an excellent idea in which you have to choose one dark intense colour for the base and one soft colour for printing over the base. Prints can be of any type, for example, flower print. Colour of rooms has a profound effect on us. It changes our mood so it's important to choose colours wisely. However, these vibrant colours are in trend this year but neutral colours like white, off-white, beige, grey, cream, palladium blue are always celebrated. Rooms painted with these colours have a sense of sensitivity, peacefulness, and purity. Bespoke furniture's popularity is rapidly increasing this year and it will perfectly fit with glam warm and neutral coloured rooms by giving it a cheering atmosphere.
Richy Metallic effect
It was trending for a long time and in 2019 also people are loving the idea of giving a metallic effect to their rooms and buildings by using silver, golden, and metallic blue colours as it fully change the average looking room to the royal and luxurious chamber. Now it is not confined only to taps, stainless steel appliances, metal bearings, door handles but it is expanding its domain to flooring, furniture pieces, and Nowadays designers are using glowing wallpapers to add a metallic sheen to walls. Famous interior designer Sharon Elalouf has recently used metal mixed with marble for floors in one of his projects. So, you should try using metallic elements in your rooms like modern designed lamps, classical flower pots, dream catchers and also add some golden hue to tiles or carpets to develop magical bling around you. Decorate your rooms in a French style that is Passementerie which involves adding character to a piece of furniture, walls or anything by simply using embellishments such as fringing, braiding, beads etc. Convert your house into your dream world by this method.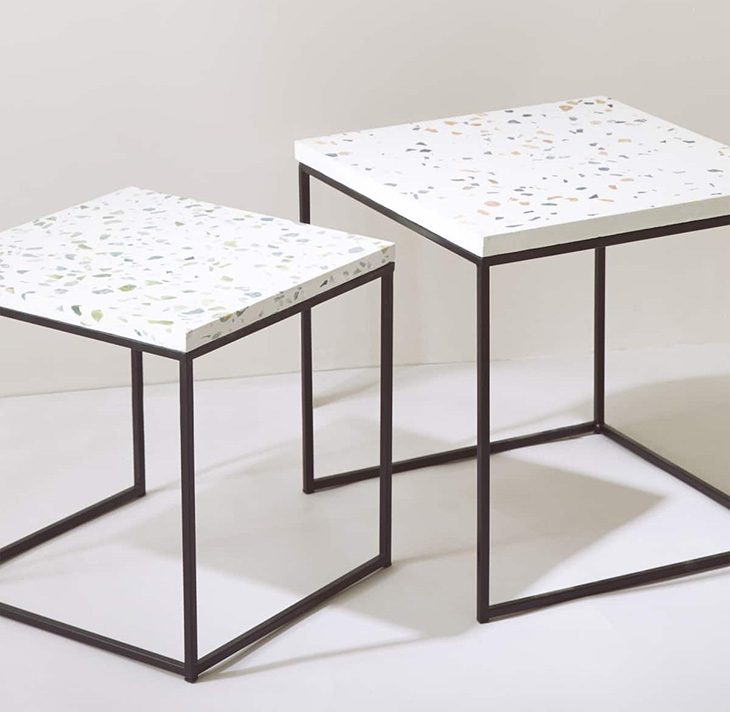 Handmade Terrazzo side tables from Zara Home Summer 2019 Collection
Terrazzo
It is an Italian composite material basically used for flooring and wall treatments which consist of chips of glass, marble, granite. It is a very popular Retro style design and art lovers love to decorate their houses with terrazzo as it gives an artistic look. Nowadays, many terrazzo materials have been invented by recycling and one of them is Altrock. These recycled materials of terrazzo are used for carpets, wall coverings, curtains, tiles, and tables, etc. The décor of terrazzo materials gives a fabulous retro look and add a tint of terrazzo-inflected design which makes it look even better.

Art Deco
Full form of Art Deco is Arts Décoratifs, and it is a very glamorous and iconic style of Victorian-era whose popularity was at its peak in the 1920s to 40s and still on rage. This style is all about its tendency towards symmetrical shapes in exuberant shapes, bold colours, geometrical designs, and decadent detailed work. It brings luxury, sophistication and includes heavy decoration. You can simply give your rooms deco style by focusing on streamlined shapes, mixing Art deco accent with other antiques, use animal prints, natural motifs, unique and retro style mirrors, choose bold & metallic colours and marquetry-adorned furnishings made up of sleek materials and lights will also help to brighten up your room. Opt for rich woods polished or lacquered with rare Macassar and Zebrano for the best looks.
Photo courtesy of ©Zara Home – Zara Home Spring Summer 2019 collection
Woody and Historical tinge
Today's designers are sanely in love with woods. They prefer dark wood such as oak and pine to quartz for creating a rustic and traditional look. It absolutely gives close to nature feel and you can laminate things made up of wood to protect from scuffs and marks. In addition to this you can decorate your interior using some historic looking sculptures and paintings all this will make your room look cohesive. Curvy Wood furnishings are somewhat common, but now the wood is also used for wall coverings and flooring. Surprisingly, it looks more pleasant and versatile than many people think. Your room or cabin will look visually simple by using wood and modern spherical embellished lights will give it a mesmerizing flick.
Conclusion
So, these were some basic trends that will stay in 2019. The fact is that it's not possible to cover entire interior designing in one small article but still, this much information was sufficient to make your room look artsy and stunning. Make an architectural statement with the trends mentioned above. Remember, no matter how many interior designers you visit but the real beauty will come when you will mix your personal taste in it.