Fashion duo Carol Lim and Humberto Leon presented KENZO Spring Summer 2020 collection on Sunday June 23rd, during the recently finished Paris Fashion Week.
See the menswear collection on MMSCENE.net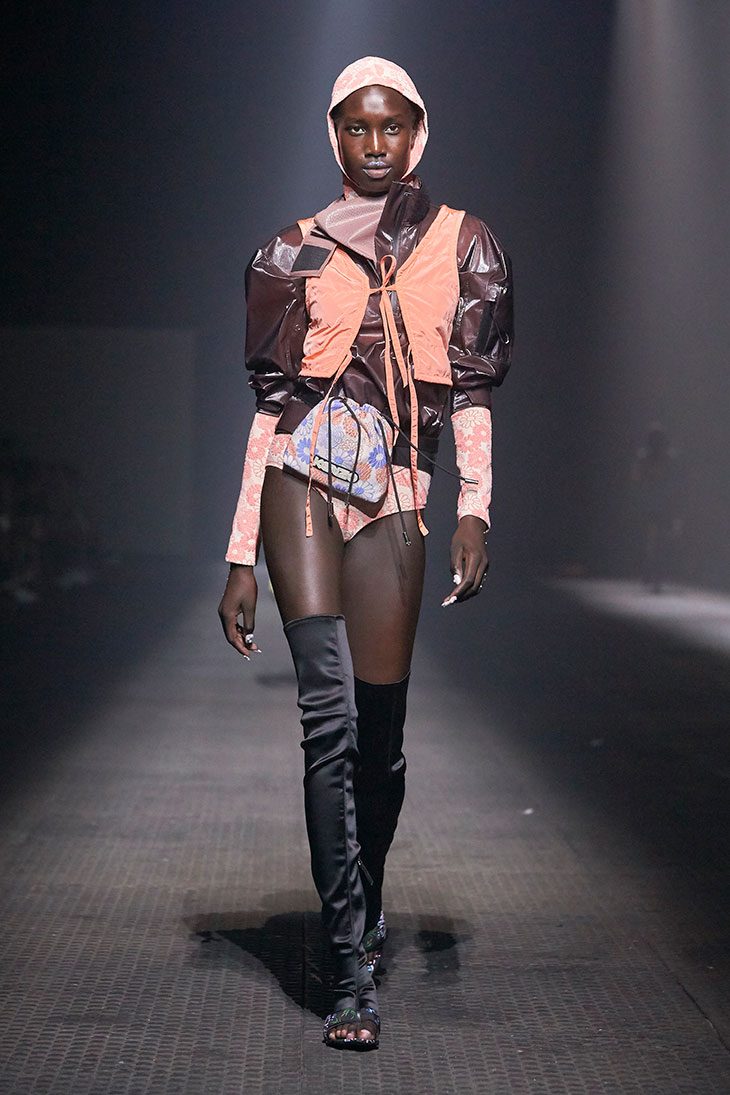 The Spring Summer 2020 collection seeks the inspiration from the home of brand's founder Kenzo Takada, and more specifically to the surrounding seas of Japan. Named The last mermaids of Japan, the collection is influenced by the Ama, a group of Japanese female free divers, who, for over 2000 years have dived to the ocean floor to forage for seafood.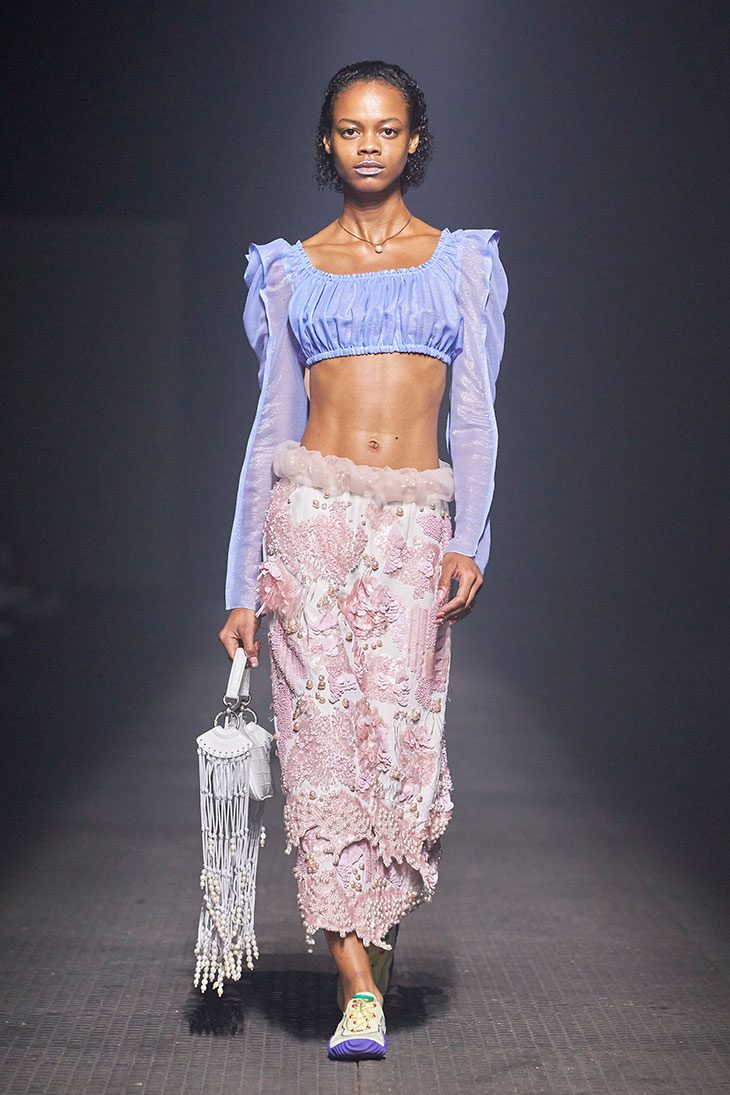 Our collections are a tapestry of elements combining traditionally marine associated garments with modern and technical diving gear. For women, neoprene suiting in orange, violet and black are juxtaposed against crushed wet-look jersey tops and dresses. Skirts in mermaid jacquard linens are adorned with pearl buttons while nylon tops in vivid colors of corals have sleeves rolled up to the shoulder. Transparent suiting complements the prints of shrimp, mermaids and sea lilies. High waisted trousers feature an assembly of embroideries, reminiscent of treasures amassed while diving. Woven ikats feature on either dresses, tops for women or as panelling on shirts and trousers for men. Tailoring in liquid viscose, sun-bleached denims and ikat prints also straddle both collections – Carol Lim & Humberto Leon