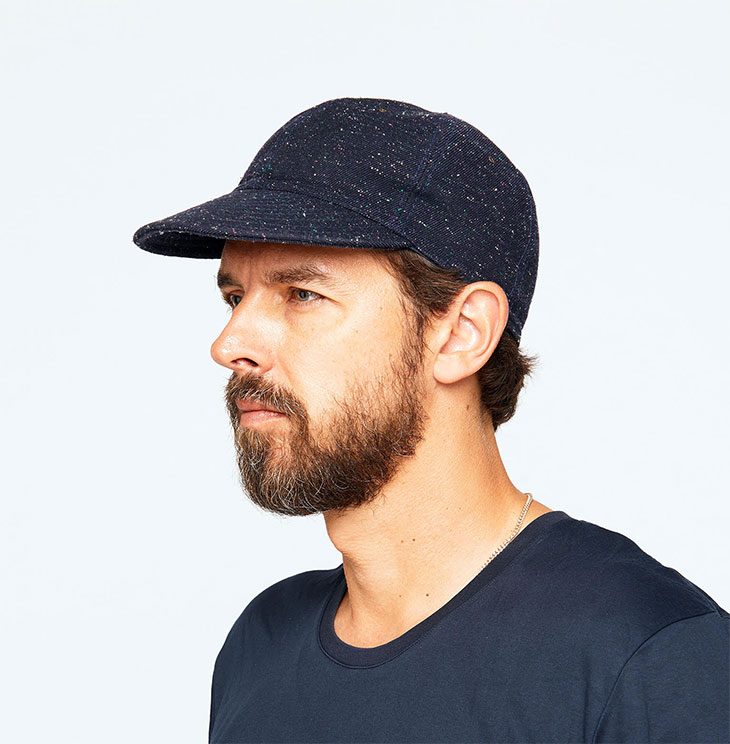 The story of GENTLE MONSTER is an impressive one, an eyewear brand founded in 2011 in Seoul Korea by Hankook Kim has in only eight years thanks to it's innovation and creativity established itself around the globe amongst the already dominating powerhouses ruling the market for decades. Our Editor KATARINA DJORIC sits down with Gentle Monster's Brand Director GARY BOTT to discuss the secret of their rising success story, artist and designer collaborations and the importance of brick and mortar.
GET YOUR COPY IN PRINT $26.60 AND DIGITAL 4.90
Read more after the jump: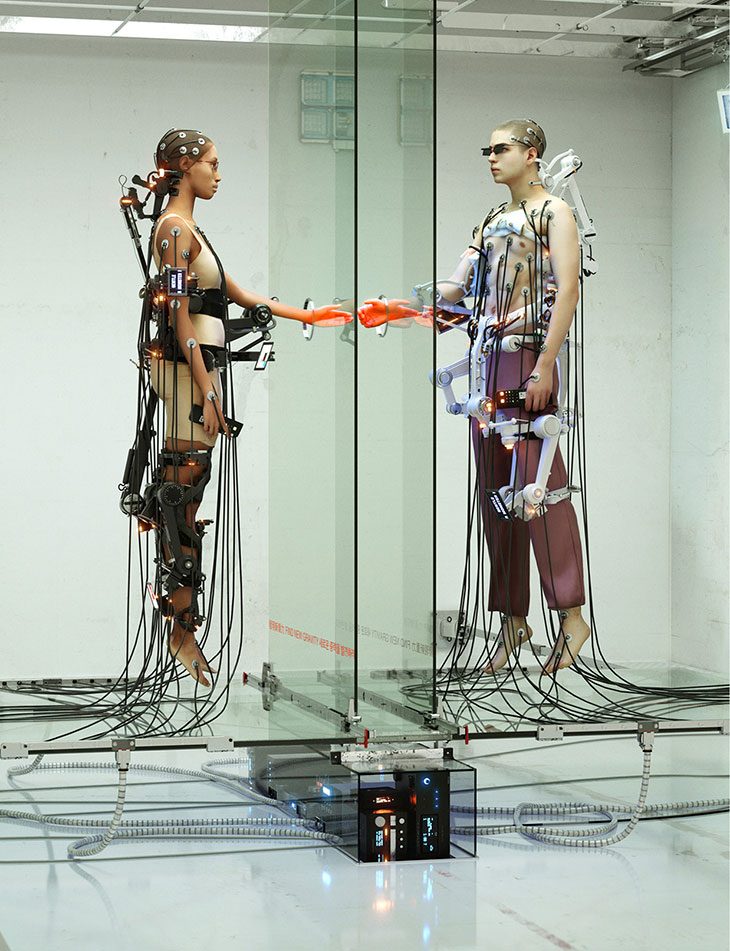 Tell me about the beginnings. How did you choose eyewear?
We chose eyewear as it's an individual expression of style. Sunglasses and opticals can completely change an appearance and, as it's worn on the face, we view eyewear as an important everyday accessory.
When you started out, did you ever think you would achieve the amount of success that you have today?
We were experimenting exclusively with product at the beginning, it wasn't until we began experimenting with spatial design and launched our Quantum Project in 2014 that the brand became synonymous with experimental product + space combined.
How did it feel seeing people wearing your designs for the first time?
It's always a proud moment for any start-up brand, but importantly it allows us to listen to the market and read what our customers are actually buying.
You've collaborated with various artists and celebrities such as: Tilda Swinton, Hood by Air, Moooi, Henrik Vibskov and Alexander Wang. Who would you like to work with next?
We've recently collaborated with Fendi, Huawei and next up is Ambush. All our collaborations originate organically through mutual appreciation and a desire to work together creatively, producing something truly unique that allows both brands to grow in some way, shape or form.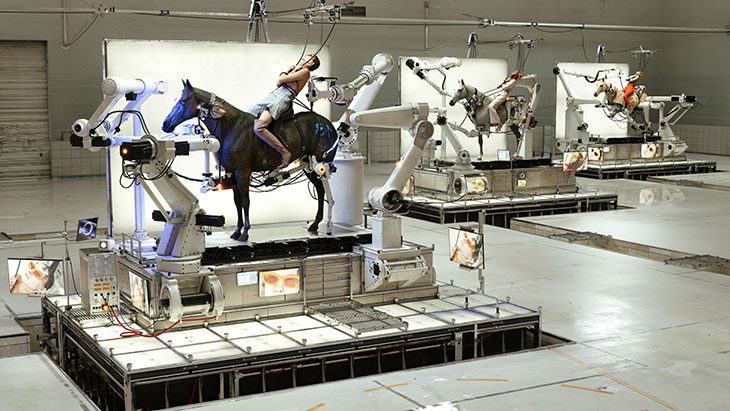 Who is your muse?
No-one individual, although we are always inspired by artists; anyone that creates, has passion for what they do and is original.
How important is individuality to you when it comes to designing?
Highly important, we have multiple silhouettes, finishes and iconic variations within our collections that appeal to a wide audience with distinct aesthetics.
How does your creative process look like?
Our design team consists of six product designers and sixty spatial designers at our HQ in Seoul; all of whom are constantly creating daily and pushing the boundaries of "unexpectedness".
It is tough coming up with new ideas year after year. Where do you find your creative inspiration?
All around us. Our design teams travel and researches the market, but our design approach is always experimental; often created from pure imagination and beyond.
When it comes to sales how important is brick and mortar for you?
It's in our DNA as we're focused on experimental spatial design. Physical brand story-telling and our own retail make up over 90% of our business worldwide.
What is the connection between your head-turning in-store installations and Gentle Monster as a brand?
Weird Beauty. We create a sense of wonder through our store concepts and kinetic installations that draws the viewer into our world of product.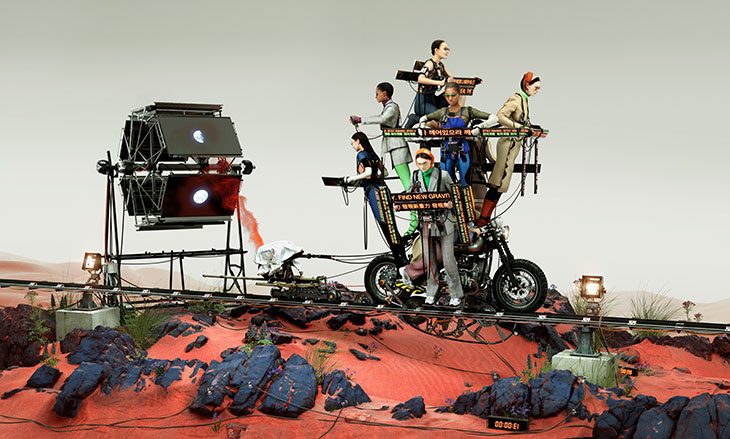 What else do you do to stay ahead of the competition?
We remain progressive. Fashion is all about newness and we always produce something unexpected and exciting that is undeniable.
How important is a celebrity placement?
It's especially important in our Asian markets as well as the USA. We experienced the powerful celebrity effect for the first time in 2013 when Korean actress Jun Jihyun wore our glasses on My Love From The Star. Since then our product has been worn by Madonna, Rihanna, Lady Gaga, Gigi Hadid, Kylie Jenner, Kaia Gerber, Pharrell Williams etc
Do you think the digital era has entirely changed the fashion industry?
Yes, in a positive way. It's opened up the world to endless possibilities and opportunities whilst allowing some brands to react against digital offering up exclusives only available IRL. The key is finding the correct balance between online + offline.
Who would you consider to be the most inspiring person in the fashion industry today?
There are so many individuals who challenge + lead, Virgil Abloh is one of those people.
How do you see yourself growing in the future?
Expanding our flagship store presence globally. We launched outside of Asia for the first time in 2016 with the opening of our NY store, followed by LA in 2017. London launched last year and Dubai last month; next destination is tbc. The mission is to become the most creative fashion brand on the planet and it feels like we're on the right path although we still have much more to accomplish.
Keep up with Gentle Monster on their official page gentlemonster.com.
GET YOUR COPY IN PRINT $26.60 AND DIGITAL 4.90