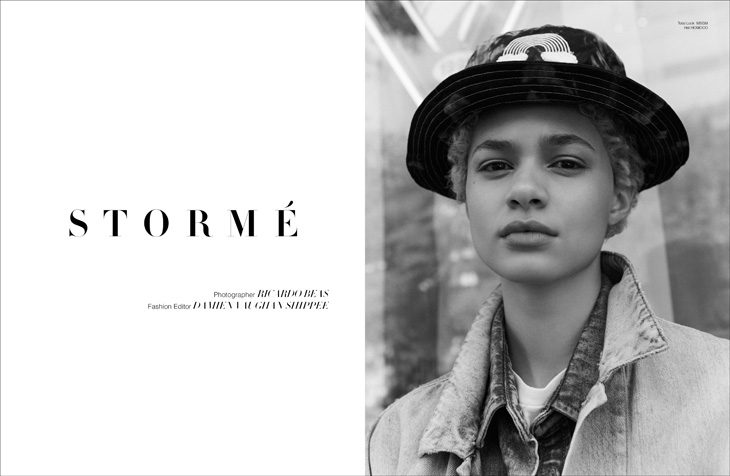 The striking Alecia Rodriguez at New York Models stars in Stormé story captured exclusively for DESIGN SCENE STYLE by fashion photographer Ricardo Beas. In charge of styling was Damien Vaughan Shippee, with hair styling and makeup from beauty artist Vassilis Kokkinidis using Eleni & Chris skincare and for hair Shu Uemura the Art of Hair.
For the session Alecia is wearing selected pieces from MSGM, Homoco, Reebok, Missoni, American Apparel, Frye, John Hardy, Timex, Prabal Gurung, Unilqo, Goorin Bros, Thom Browne, Title of Work, Landlord, Nº 21, Geox, and Dsquared2. Special thanks to Lorcan & Genie Otway and Theatre 80 St Marks – theatre set design by Chris Cumberbatch, Lisa Cannistraci and Henrietta Hudson.
Although Pride Month has come to a close, with this online exclusive we take a moment to remember LBTQIA legend Stormé DeLarverie. Heralded as the guardian of the lesbians in New York City's Greenwich Village, Stormé was also part of a drag troupe called the Jewel Box Revue, the 25 men and A Girl show where she performed in men's attire as a drag king. Her sultry baritone voice graced many jazz bars, she was one of the many unique subjects of photographer Diane Arbus, was a bouncer at the famed Cubby Hole latterly Henrietta Hudson, and is rumored to be among the first to take a stand during the Stonewall Riots. Stormé was a fierce advocate for the community, which undeniably has shaped a world for generations to come. This is a tribute to a hero.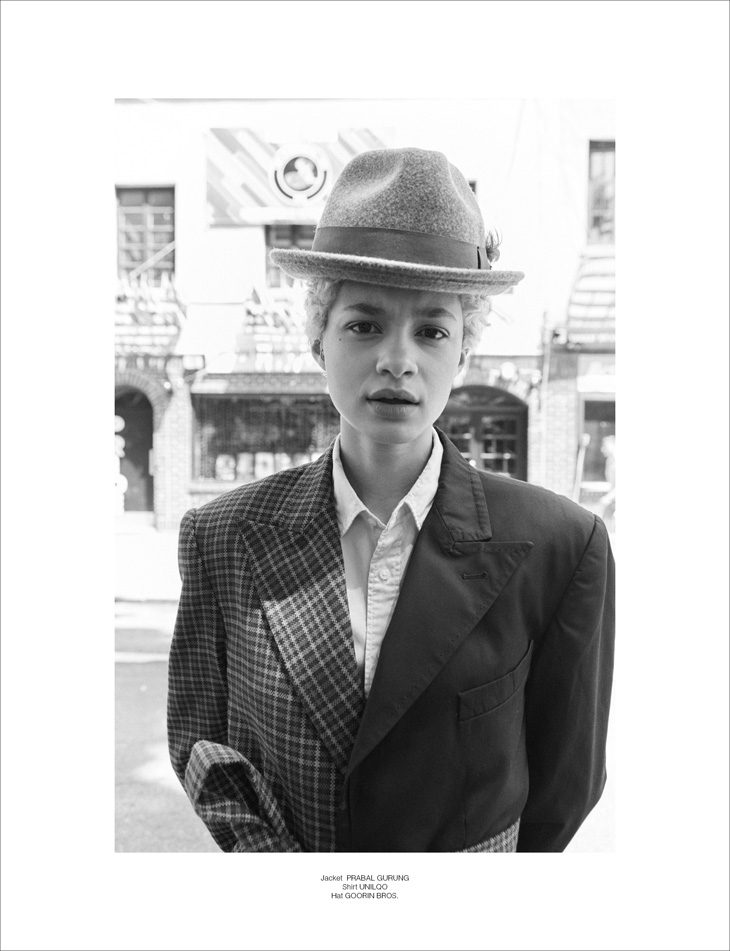 Jacket: PRABAL GURUNG
Shirt: UNILQO
Hat: GOORIN BROS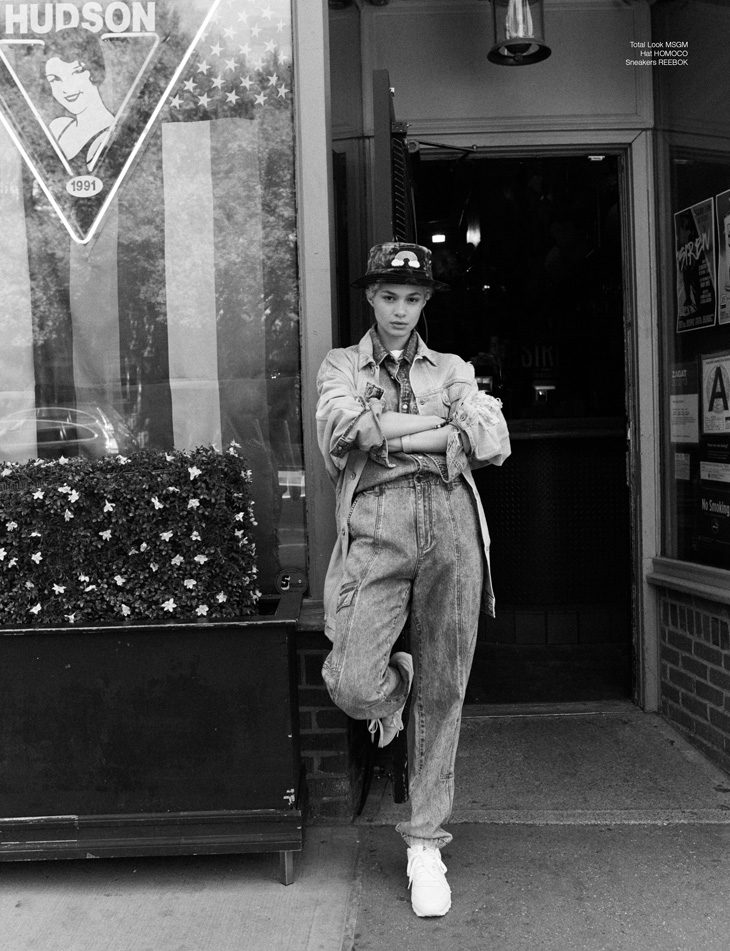 Shirt & Jeans: MSGM
Jacket: UNRAVEL
Hat: HOMOCO
Sneakers: REEBOK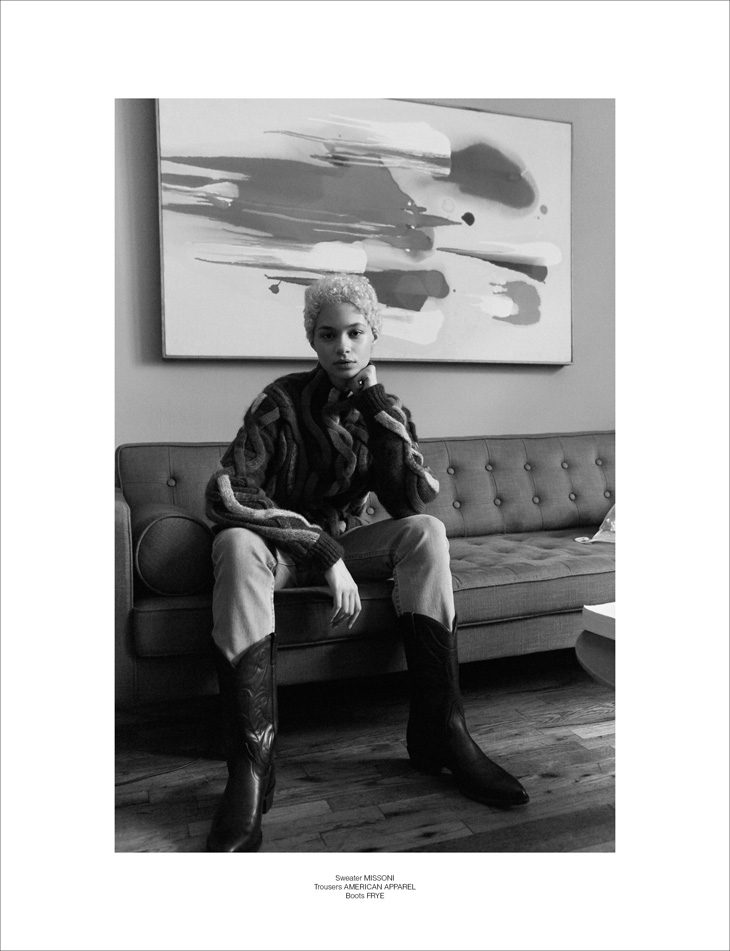 Sweater: MISSONI
Trousers: AMERICAN APPAREL
Boots: FRYE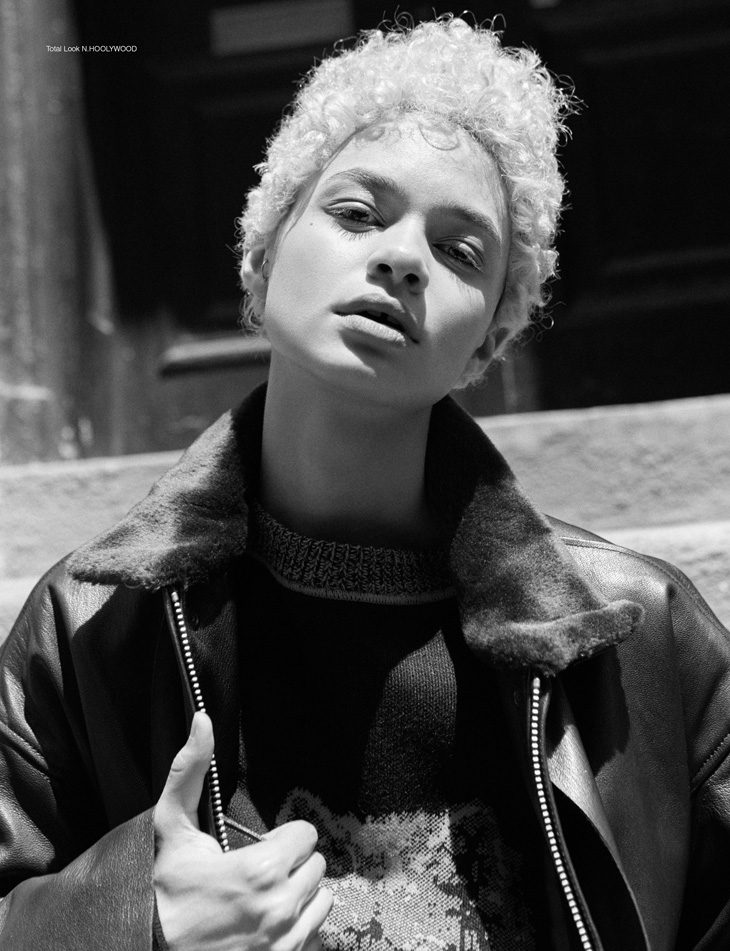 Total Look: N.HOOLYWOOD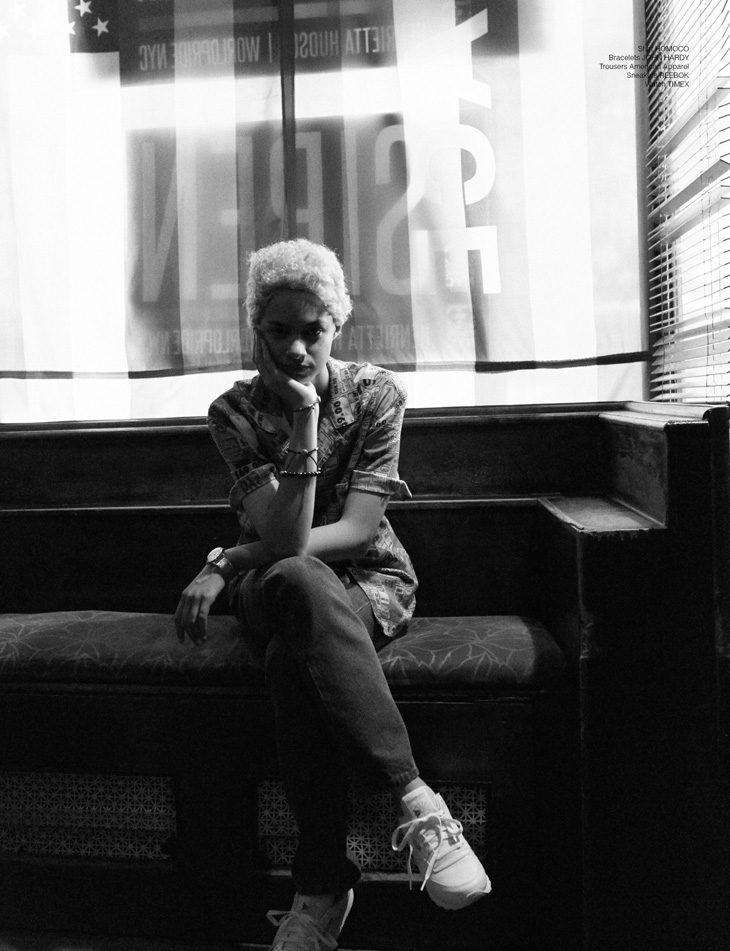 Shirt: HOMOCO
Bracelets: JOHN HARDY
Trousers: American Apparel
Sneakers: REEBOK
Watch: TIMEX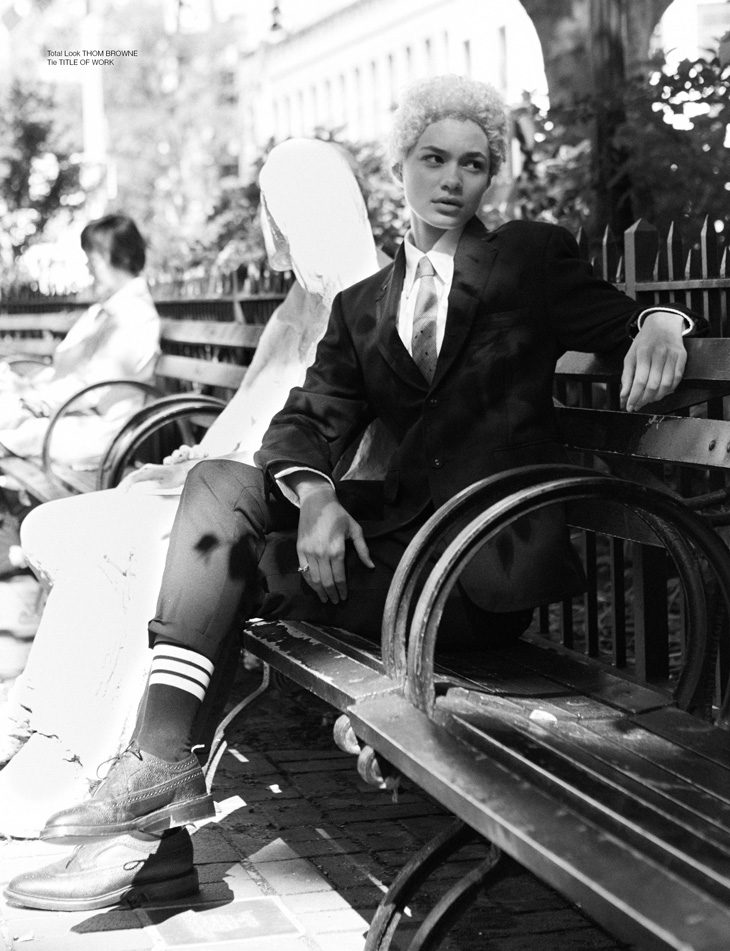 Total Look: THOM BROWNE
Tie: TITLE OF WORK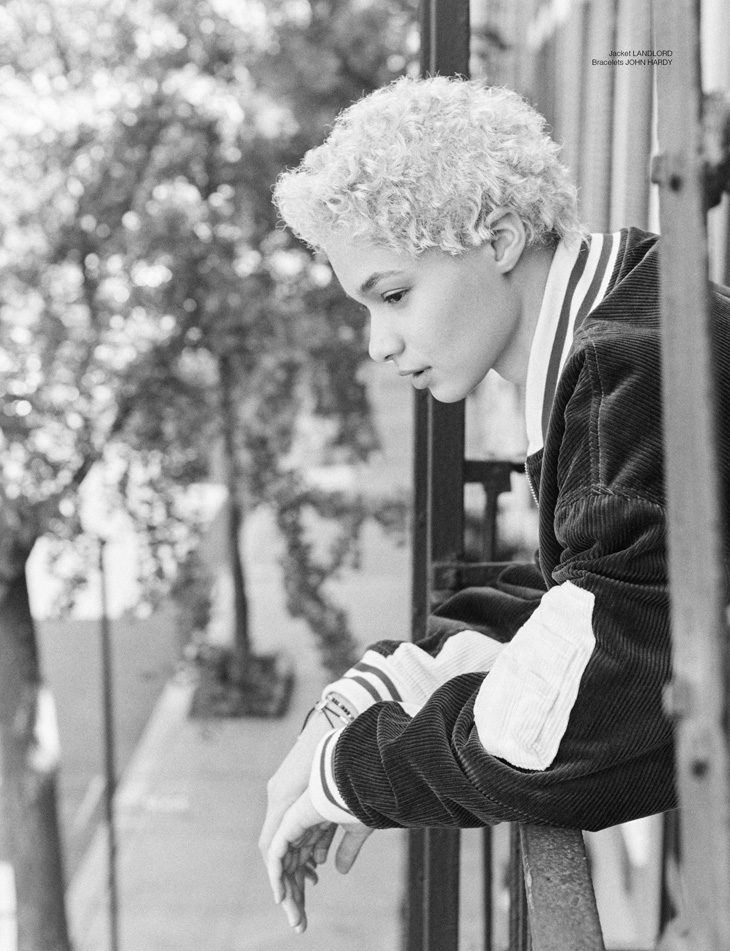 Jacket: LANDLORD
Bracelets: JOHN HARDY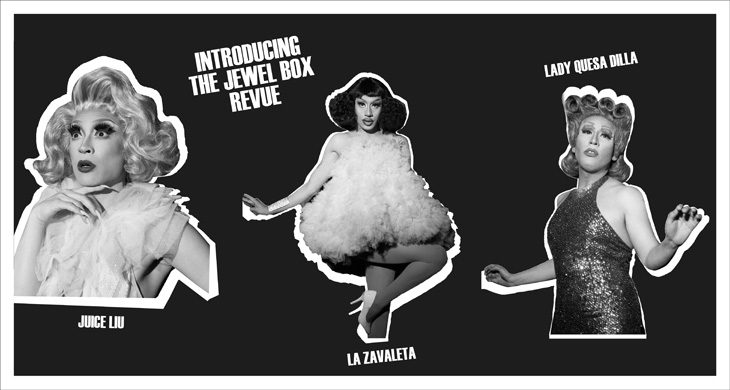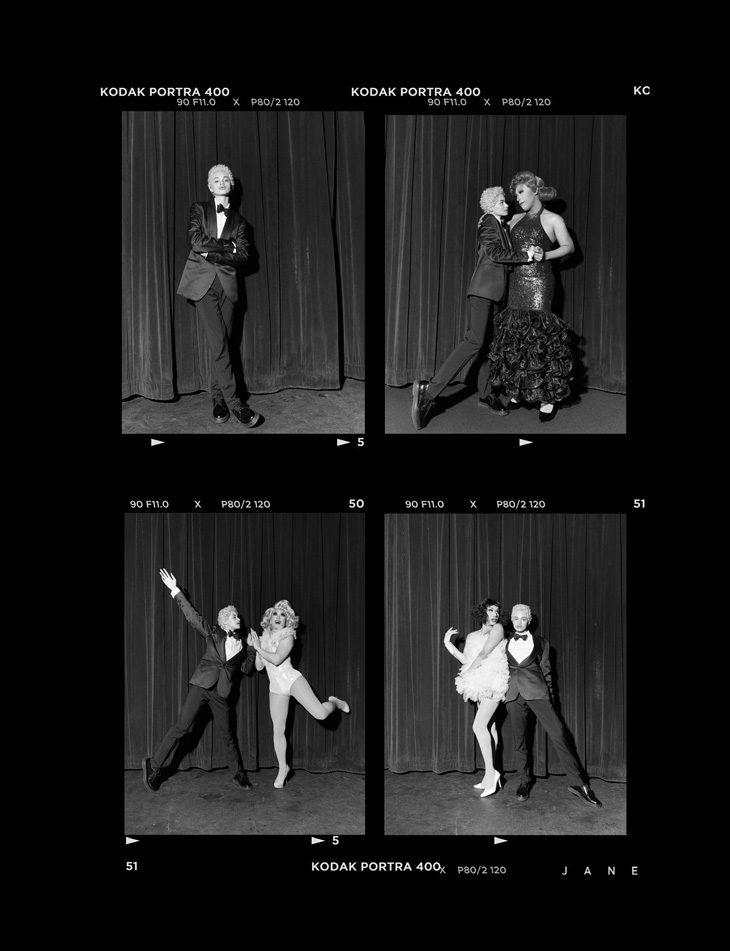 Tuxedo Jacket: MISSONI
Pants: Nº 21
Shoes: GEOX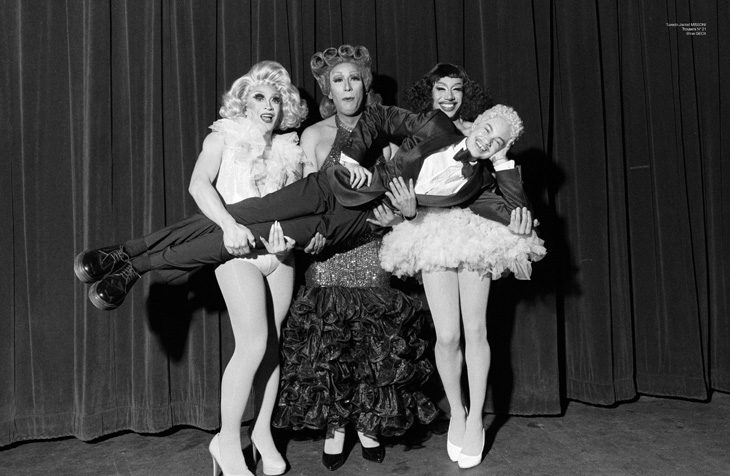 Tuxedo Jacket: MISSONI
Pants: Nº 21
Shoes: GEOX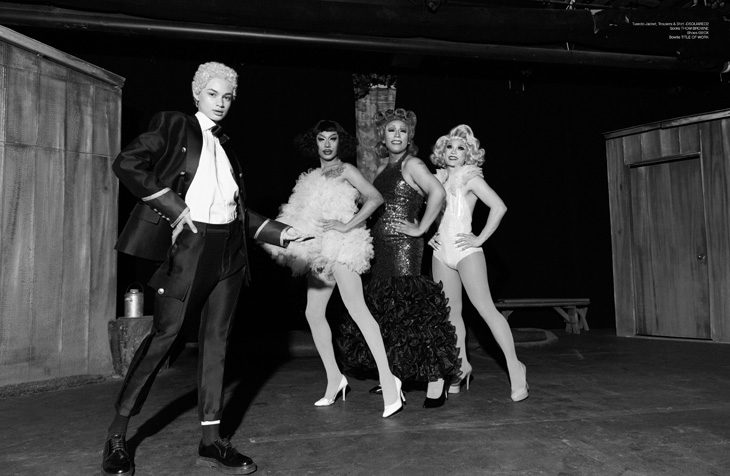 Tuxedo Jacket, Trousers and Shirt: DSQUARED2
Sock:THOM BROWNE
Shoes: GEOX
Bow tie: TITLE OF WORK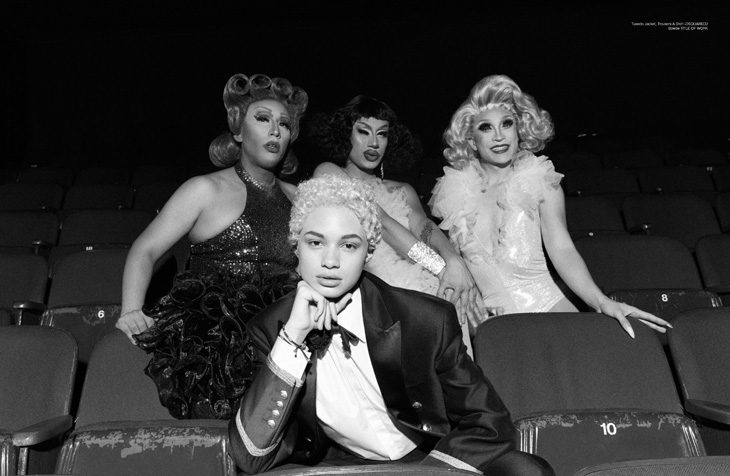 Tuxedo Jacket, Trousers and Shirt: DSQUARED2
Bow tie: TITLE OF WORK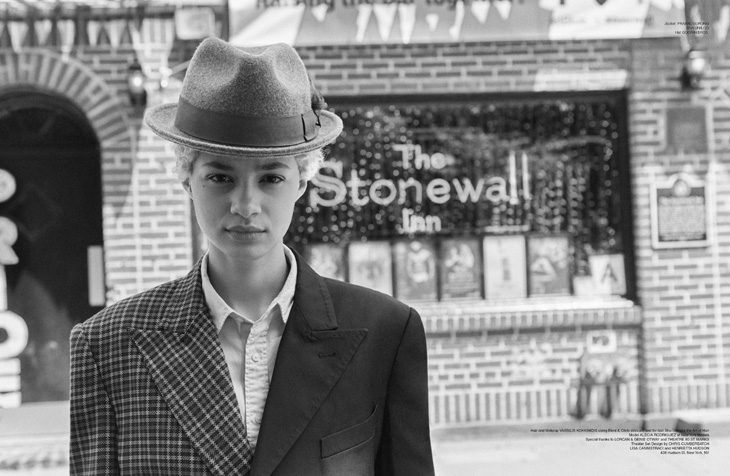 Jacket: PRABAL GURUNG
Shirt: UNIQLO
Hat: GOORIN BROS
Photographer: Ricardo Beas – www.ricardobeas.com
Editor: Damien Vaughan Shippee – www.damienvaughan.com
Hair & Makeup Artist: Vassilis Kokkinidis using Eleni & Chris skincare and for hair Shu Uemura the Art of Hair
Model: Alecia Rodriguez at New York Models
Special thanks to Lorcan & Genie Otway and Theatre 80 St Marks
Theater Set Design by Chris Cumberbatch Lisa Cannistraci and Henrietta Hudson
438 Hudson St, New York, NY