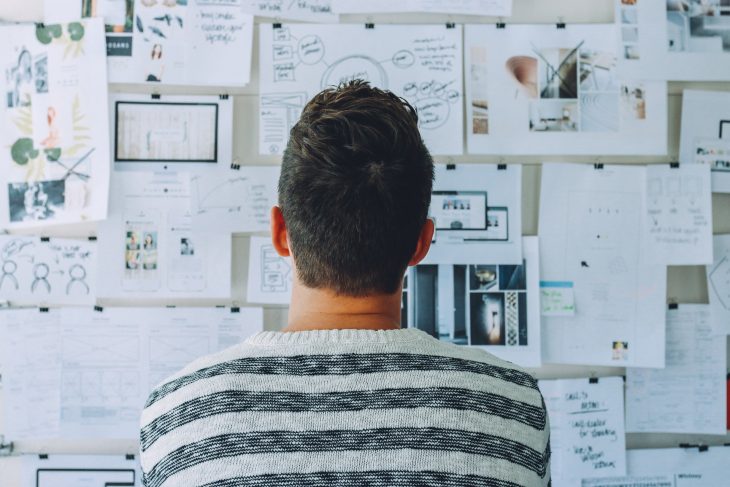 Being a fashion designer can be a hobby or career path that provides plenty of fun and fulfillment over the years. However, it doesn't always provide the most lucrative outcome for everyone, and it isn't exactly the most predictable route to take in terms of guaranteed earnings and future financial stability.
Like many other artists, fashion designers should be prepared for the possibility of having to resort to a backup career that will keep them afloat while they either continue their fashion designing ambitions or move onto other goals later in life.
Plus, the simple advantage of knowing that you'll always have a job lined up will take some of the pressure off your shoulders as a fashion designer, and you may find that your best creations come out when you're not burdened by the requirement of making money through your fashion-related efforts alone. With that said, here are the top 12 backup careers that are ideal for fashion designers:
1. Nurse Practitioner
Becoming a nurse is always a great backup career recommendation because the global nursing shortage means that you'll always be able to find a good-paying job with desirable benefits, regardless of where you choose to live. Of course, this is great news for a designer who plans on eventually taking their career aspirations abroad to fashion capitals like Paris, Milan, and London.
This is also an option that students can pursue from the comfort of their own home using online nurse practitioner programs that are offered by educational institutions like Baylor University's Louise Herrington School of Nursing. With a convenient study process and an abundance of opportunities, becoming an RN, DNP, FNP, or any other kind of a nurse is a solid recommendation for anyone looking for a backup career.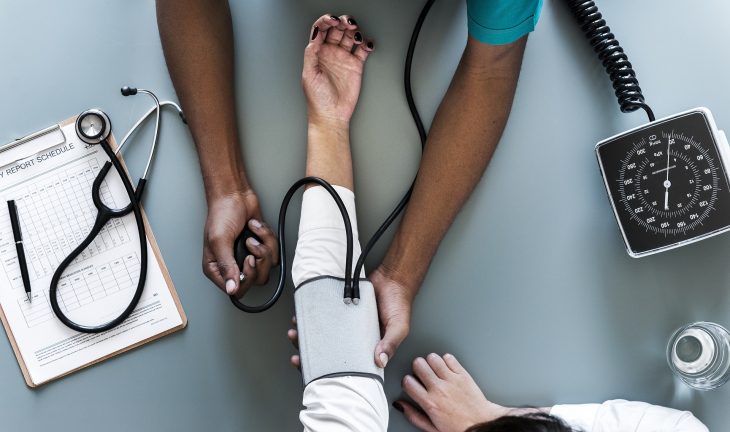 2. Interior Design Specialist
If you enjoy working with aesthetics and visual concepts as a fashion designer, chances are you'll probably find similar enjoyment in helping people design the interiors of their homes. While this might seem like a dream job, the large number of new homes being built and bought around the world means there's a continually growing market that needs to be serviced.
Thus, by obtaining the necessary credentials to prove that you're a competent interior design & décor specialist, you can land jobs with design firms or open your own firm and start getting high-end interior design clients. As an added perk, many of your clients will be relatively wealthy, so you may run into entrepreneurs who are interested in partnering with you or investing in your designer clothing ideas.
3. Freelancer Writer/Blogger
If you have decent writing skills and are willing to brush up on your creativity, grammar, and research capabilities, you could start building your experience as a freelancer writer or blogger in your spare time. This is an auxiliary/backup job that can be run concurrently alongside just about any career path because you'll have the flexibility of creating your own schedule to an extent.
While some clients and projects may have stricter deadlines than others, generally there will be a variety of opportunities available for competent internet-based writers, so don't get caught up in the outdated stereotype of the struggling author who is perpetually looking for a publisher or a book deal. Likewise, starting your own fashion design blog may take a while to build momentum to the point of profitability, but eventually it could grow into a nice chunk of residual income.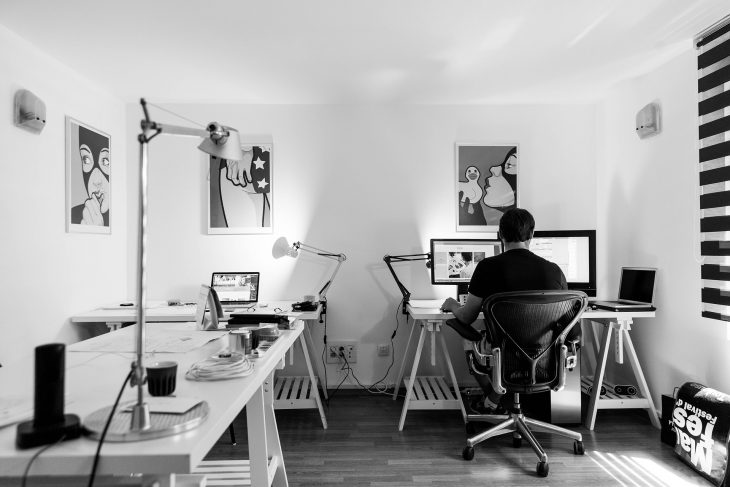 4. Truck Driver
Driving trucks might not be something that you're passionate about, but it's a potentially high-paying job that can give you the startup capital and lifestyle needed to make an impact in the fashion industry. The global shortage of truck drivers has opened up a practically endless sea of job opportunities in this industry, so you'll never have a problem getting hired.
Plus, as an owner-operator, you could earn as much as $150,000-$200,000 annually. Also, you'll be getting paid to travel and many semi-trucks have their own small lofts and office spaces with fold-out desks in the rear of the cabin. So, you'll have no rent/utility expenses while you're on the road, yet you'll be able to work on online business endeavors and fashion designing when you're not driving.
5. Teaching English Abroad
Anyone who has a basic understanding of English can move abroad and teach people how to speak English, even without any formal certification or credentials in many cases. If you really want to ensure that you'll have a high chance of getting a job teaching English to speakers of other languages (TESOL), you could look into online TESOL degree programs that will give you the training and accreditation needed to land English teaching jobs in just about any country. Since this is another job that lets you travel abroad, it could potentially open up opportunities for fashion designers who want to bring their ideas to the world through international promotion.
6. Customer Service
Every startup, small business, and large corporation needs agents and representatives to respond to calls, emails, and other forms of inquiries and support requests. As a result, the customer service industry has always been one of the largest employment sectors worldwide. With experience in this field, you'll be able to land a job just about anywhere you go, which makes it another travel-ready job that can accompany you on your international journey as a fashion designer. Also, if you ever decide to launch your own brand of designer clothing, you'll already be knowledgeable about how to provide effective customer service to your customers.
7. Solar or Wind Energy Technician
The rapidly accelerating adoption of solar and wind energy around the world is creating a continually growing stream of job opportunities for technicians, installers, and sales agents who specialize in these fields. This is another path that lets you choose between working for a large company or starting your own solar and wind installation company. As an added benefit, you may find that a decent percentage of your wealthy, eco-friendly clients are also fashion enthusiasts, so there's an opportunity to make new fashion connections through your interaction with a progressive and affluent client base.
8. Software Developer
Certified software developers make up less than 2% of the global population. Yet, the vast majority of the developed world depends on software for facilitating business operations and everyday personal conveniences. By becoming part of the elite group of people who fulfill the world's software needs, you can essentially guarantee yourself a high-paying job. Furthermore, since many software development jobs can be done from anywhere there's an internet connection, this is another ideal option for fashion designers who want to travel. Furthermore, since many software development jobs can be done from anywhere there's an internet connection, this is another ideal option for fashion designers who want to travel. If you enjoy working from home, we'd recommend to use a site like usave for a cheaper deal on your broadband.
9. Business Manager
Having a degree in business administration and/or experience as a business manager can help you land higher-ranking job positions at just about any company. This is another backup career option that can help you advance your own entrepreneurial efforts and as a fashion designer, you'll have the expertise needed to steer your brand in the right direction.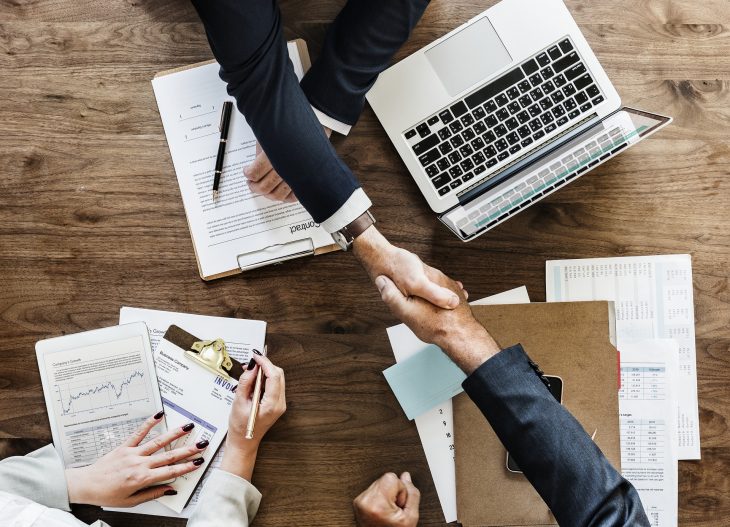 10. Physical Therapist
As the global population continues to age and rates of chronic disease and disability are at an all-time high, the world needs more people who can provide physical therapy services. File this one along with the rest of the geographically untethered backup careers on this list, as physical therapists can often find employment in any developed nation. As an added unique benefit, understanding the way the body moves could help you make better decisions as a fashion designer with the highlighted advantage of your brand being comfort.
11. Chef
Knowing how to cook delicious food can get you paid in any city on earth, and it's a pretty handy skill to have in your personal/social life as well. With a culinary degree, you could land high-paying chef jobs at prestigious fine dining establishments. Of course, this could wind up being a perfect fit for a fashion designer because you'll have the pleasure of serving an affluent crowd which may introduce you to some worthwhile networking that will help you on your journey as a fashion designer.
12. Personal Care Aide
Along the same lines as physical therapists, physical care aides are sorely needed in most developed nations due to the growing population and lack of qualified professionals in this field. While this certainly isn't an easy job, and it will come with plenty of responsibilities and challenges, it's one that you can find almost anywhere, so it gives you the freedom of relocating which can be huge for an aspiring fashion designer.
Having One or Two Backup Plans is Never a Bad Idea for an Artist
Regardless of what kind of art you produce, whether it be drawings, music, or clothing designs, there's always a chance that your craft won't wind up making you rich. When you're depending on your art to generate an income, you can find yourself in a desperate mindset that stifles creativity. On the other hand, when you have no financial worries because your income is taken care of by a separate job that you know you'll always be able to lean on, then that source of pressure and stress is removed and your art can shine for what it really is, instead of just serving as a means of making money.