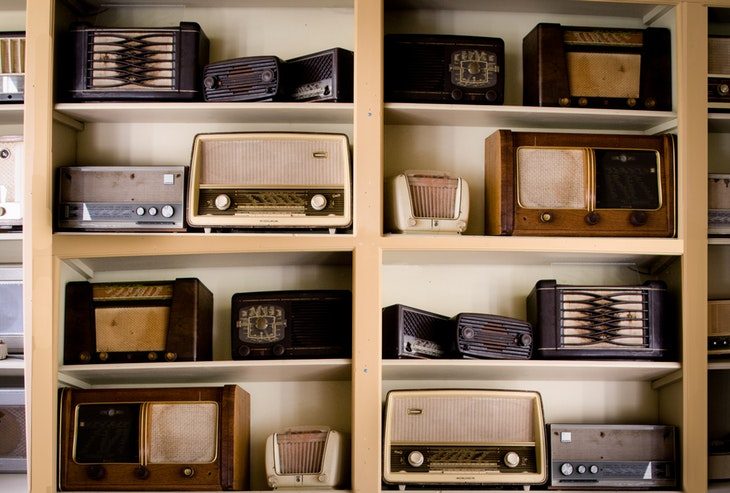 Your living room serves as the focal point for family, friends, and guests to gather and spend quality time, making it an indispensable part of your home. And if you are searching for ideas to decorate your living room, why not go old school and dress it up in a timeless antique theme?
Technically, antique may refer to items that are over 100 years old. They are highly sought after due to their aesthetic value and superior craftsmanship. You can purchase antique items from dedicated independent stores, online retailers, auction houses or specific associations that deal with antique paraphernalia. However, be sure to have it verified, and authenticated to avoid fraud or deception.
Read more after the jump: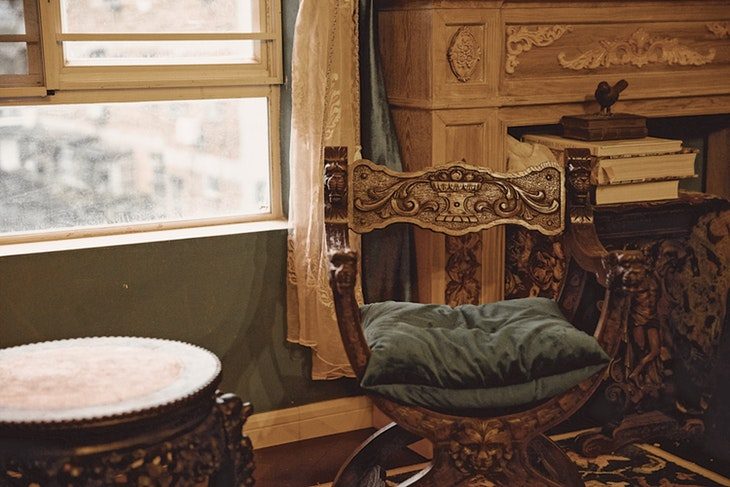 When it comes to decorating your living room in an antique style, there are a few tips and tricks that you need to be aware of to ensure that you don't end up with a chaotic space. After all, you want each expensive piece to stand out, and make a statement.
Read on to learn some essential design techniques to help you decorate your living room in a beautiful and greatly coveted antique style!
Setting Your Theme
First and foremost, you have to decide on a theme for your antique living room. This is because various antique objects belong to different eras, and a diverse mixture from each period can make your living room feel cluttered and confused.
Sticking to one period is difficult in terms of acquiring antiques, so we suggest that you choose a general style that resonates with all the features you plan to incorporate. For instance, getting a Pennsylvania Dutch hand-painted chest and pairing it with an equally grandiose piece from, say any of the French Louis periods would create an overwhelming aesthetic.
You need to decide what are some pieces that you would like to stand out, and tone down their extravagance by including equally beautiful but elegant and simple pieces. This will help maintain harmony, and allow all your pieces from different eras to feel as if they truly belong in your living room.
Choosing your Furniture
Antique furniture can be quite expensive. So we suggest that you take your sweet time and invest in pieces that are both functional and appealing to your taste and style. And remember, there is no need to clutter your living room with too many pieces – the classic sofa, a couple of chairs, a beautiful coffee table, a chest or a trunk and maybe an armoire will be enough to populate your living room.
Essentially, look for materials like pine, maple, cherry, oak, birch, mahogany or walnut. You also want to differentiate your different furniture pieces by looking at technique, style, and finishing. For instance, a Louis XIV buffet will have carving, inlaying, and marquetry inspired from nature and mythology. While something from the Victorian era would largely have unvarnished wood, with rounded corners and elaborate ornamentation.
We suggest that you go for a sofa and/or a chaise lounge from a French period. Add some antique chairs if you need added seating. Pair these up with a Chippendale table and perhaps a Regency period desk. Or go for some Edwardian cabinets and classic Colonial or Federal furniture pieces. Space them out nicely to allow each piece to be noticed. Also, we suggest dressing your sofa or chairs in a slightly modern fabric to draw focus on your antique furniture.
Since most antique furniture comes in wood, you need to be careful not to overpower your living room with too many different colors. Try choosing one dark-colored wooden piece of antique furniture and surrounding it with furniture that has a lighter finishing. You can also paint your furniture in distressed colors to give a modern-vintage yet antique vibe.
We suggest pairing a few modern pieces with the antique furniture to make it stand out. This will ensure that your space is not too opulent or mismatched.
Always Choose An Antique Rug
Antique rugs are something that can instantly transform the way your living room will look and feel. Whether you choose a Persian rug, silk carpet, flat-woven Scandinavian rug or mid-century Moroccan rug, you will be adding a rare and unique piece to highlight your space.
Consider placing this rug or carpet underneath your seating area(s), and make sure you measure your living room before purchasing a carpet. This is because certain antique carpets don't come in your standard sizes.
In case your furniture is too ornate, we suggest that you pair it with a carpet that has lighter accents and fewer floral patterns. If you have paired antique furniture in a modern style living room, add warmth by choosing a colorful carpet. Again, you want your pieces to be appreciated, rather than have your living room look like an antique shop!

Lighting and Walls
Lighting is a key component to set the mood, while the color of your walls is essential to set the tone.
Concerning lighting, we recommend that you go bold and invest in layered lighting. Consider wall sconces, pendant fixtures, and other ornate light fixtures. Also, add intricately designed lamps and shades dressed in modern fabrics to add a subtle antique feel. And if you want to splash a little, consider a chandelier. Some suggestions include Baccarat French style, Italian beaded or French waterfall crystal.
About your wall color, we recommend that you opt for soft, pastel colors, such as egg-shell white, taupes, and beige. A cool color scheme will allow your furniture pieces to breathe, and flow seamlessly. A dark color will create a busy look, and suppress the beauty of your antique pieces.
Details, Details, Details!
If you want to avoid spending thousands on antique furniture, one of the best ways to decorate your living room in an antique style is by paying attention to the details. You can add an antique touch by constructing a fireplace and placing antique objects on the mantelpiece. These objects could be old photo frames, antique jewelry boxes, or even non-functional antique objects such as an hourglass.
Additionally, you can adorn your tables with other antique objects, such as a globe, a telescope, a phone, candle holders, or even a vase. Depending on your living room and how it is decorated, you need to make sure that each antique piece can speak for itself.
If you want to splurge, consider getting a statement piece such as a piano, an old antique painting or a Georgian style mirror.
Finally, add further depth through wall moldings, intricately crafted doors, door handles, and light switches to add an authentic antique look.
Wrapping Up
While creating an antique style living room can be expensive, the above suggestions are a general guide to help you get started. You don't necessarily have to include all these details – ideally, introduce some classic antique pieces by curating a room that feels both antique and comfortable, and resonates with your style.