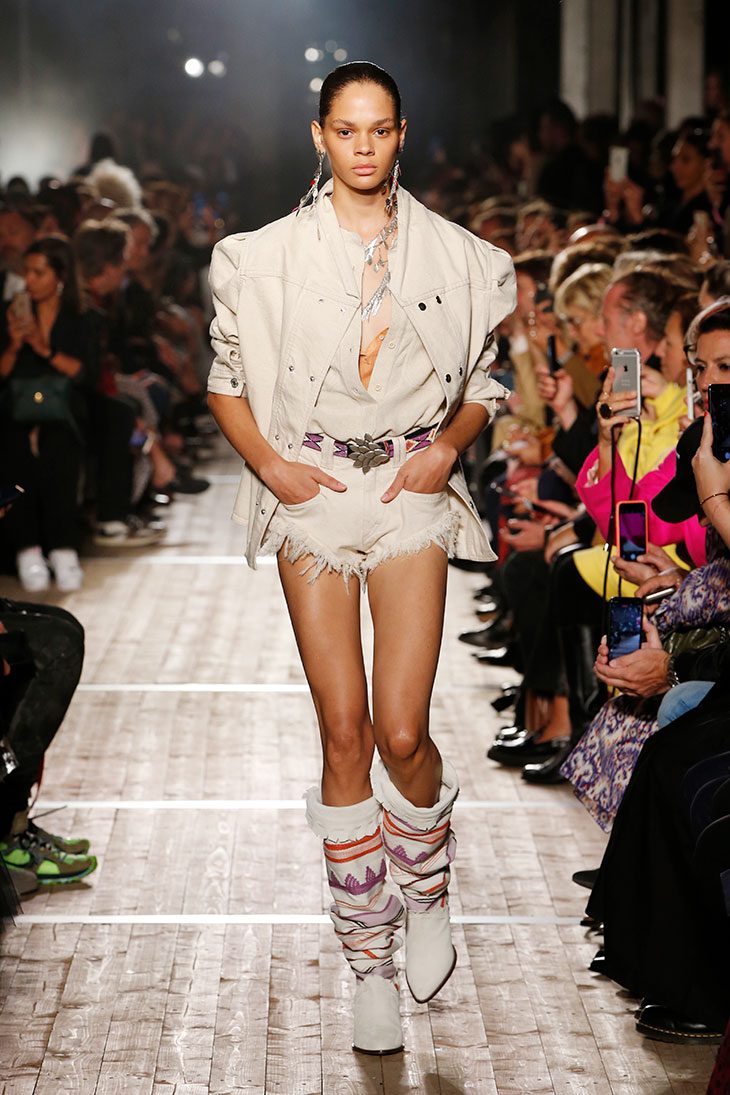 Isabel Marant presented Spring Summer 2020 collection on Thursday, September 26th, during the recently wrapped up Paris Fashion Week. This season, a main source of inspiration is music, the rhythm of batucada, playing on the beaches of Brazil.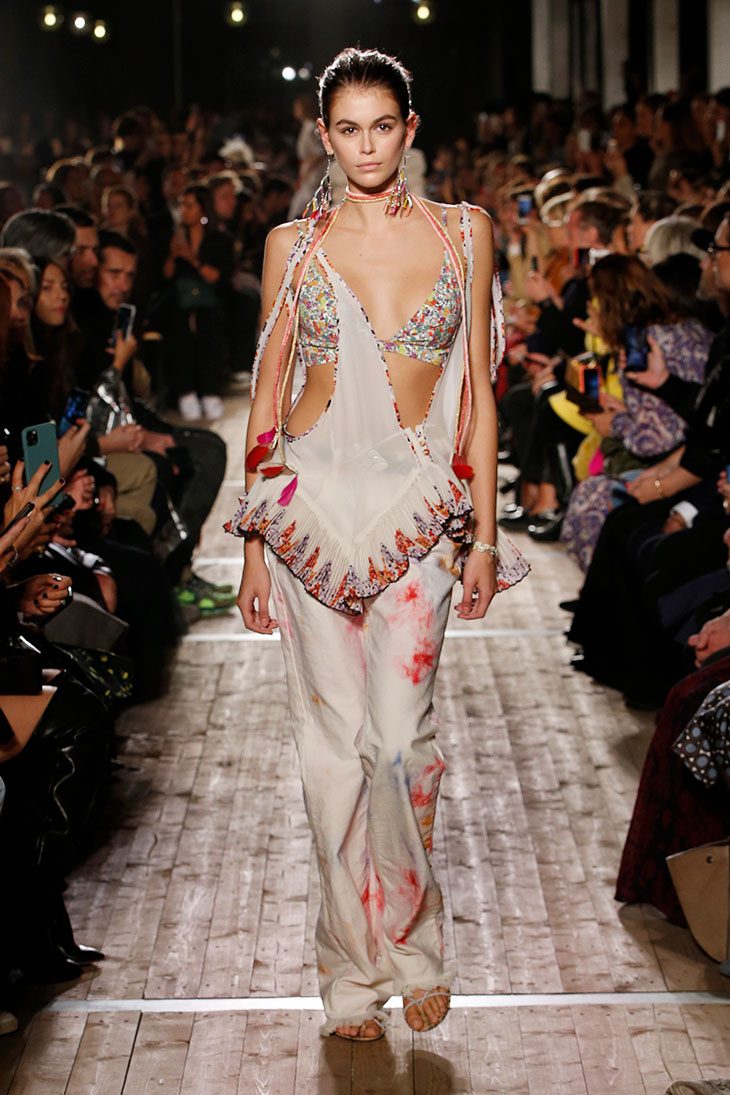 To the rhythm of batacuda, she strolls nonchalantly over the cobbled streets of Copacabana, characteristic of the modernist style of landscape architect Roberto Burle Marx, Isabel's inspiration for this collection. Her sensual, moving curves direct the lines for the season and infuse it with attitude.
|
© ISABEL MARANT
As a print on long sleeves or a detail at the bottom of a dress, they breathe a geometrical element into this collection, supported by embroidered figures on denim pieces, reminiscent of the patterns by Columbian painter Omar Rayo. Always the traveller, this summer's allure is lighter, an impression of the daring 1970s.
Embroidered multicoloured animals and plant prints inspired by the work of Salvadorian painter Gennaro De Carvalho confirm the theme. – from Isabel Marant