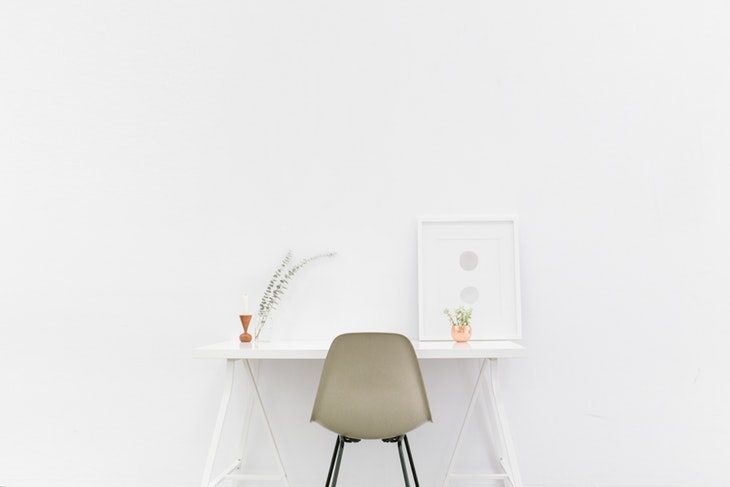 The aesthetic value of a well-decorated office can't get ignored. It depicts pure elegance and a welcoming work station. It makes one become more productive and feel rejuvenated. You need to be classy and have a stylish office that other workmates admire. Are you searching for a simple office decorations style to spice up your environment? Below are some useful and fascinating office decoration tips that you ought to know.
Find the tips set aside by DSENE Interior Design editors:
Invest in good paint
Your office needs to maintain high levels of professionalism. In the process, you can create a warm space. You need bright colors that boost moods as well as brain function. You can also use neutral tones as they have a calming and relaxing vibe. It leaves a great impression on any person coming to your office. They will also look forward to the next meeting.
In a situation where remodelling is quite expensive, you can choose to bring in some bright colors to your space. You can use small accents such as bring art, lighting as well as light-coloured furniture. You need gorgeous coloured pieces as they will bring life to your office.
Always aim for comfort
In a situation where you leave a hectic and busy life, you ought to strive for satisfaction at all times. You also want your clients to be comfortable once they step into your workspace. The ideal way to achieve this is by investing in a high quality office chair. It will enable any person that comes into your work station to enjoy a cozy feeling. It will allow people to focus on making crucial decisions, thus thinking of how uncomfortable they are.

Display missions and objectives
One way to stay motivated is by having a clear vision and focus. However, it can be easy to veer from the company goals without clear objectives at plain sight. You can invest in a well-painted or framed company vision, goals, and objects. Don't forget about the company's mission. You can also create a wall that displays your success stories. It will act as a motivation for anyone stepping into your office. You will also be impressed and motivated to work more and display other achievements.
Invest in good lighting
A dingy, dark office is always a throw. It can make you look sleepy, thus decrease work productivity. You need to ensure your office is well illuminated and bright. It creates a welcoming workspace. You can invest in excellent window treatment, which allows plenty of natural light. Try as much as possible to stay clear of fluorescent lights. It hardly promotes comfort, neither the well-being of an individual.
Your work station is like your second home. It's because you might be spending long days, nights and weekends in that office. You need to make it appear welcoming. Investing in minute details can create a lovely space. You can choose to invest in fresh potted plants as they supply pure oxygen and lighten the space. Or you can select a wall hanging that's beautiful. Don't forget about your furniture. Choosing a high quality office chair enhances comfort as well as productivity. The above decoration tips will set you on the right path to finding the perfect décor.