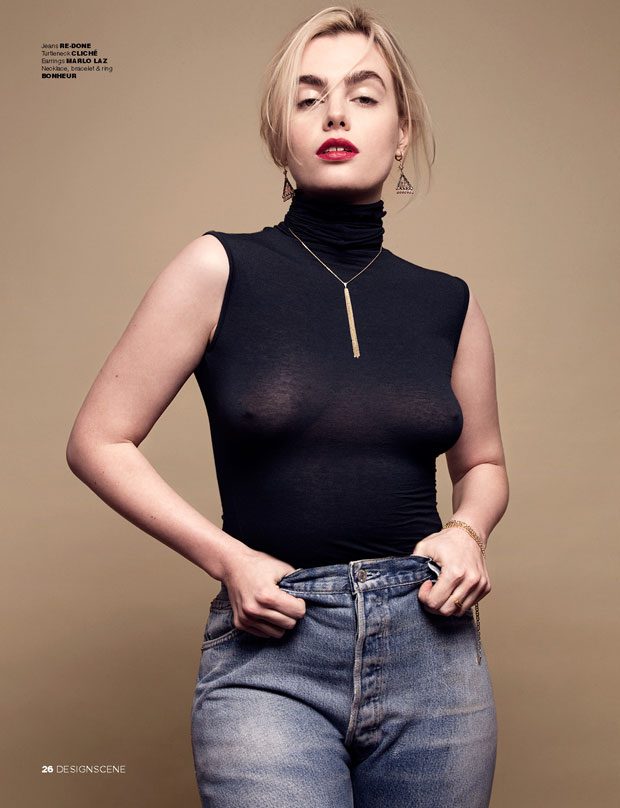 Can we take a moment to point out just how frustrating it is that plus size women's clothing isn't all sized the same way? The inconsistencies in sizing and outfit shapes can drive a girl crazy from one brand to the next. We think it's high time there was more consistency in the plus size clothing world, and here's why.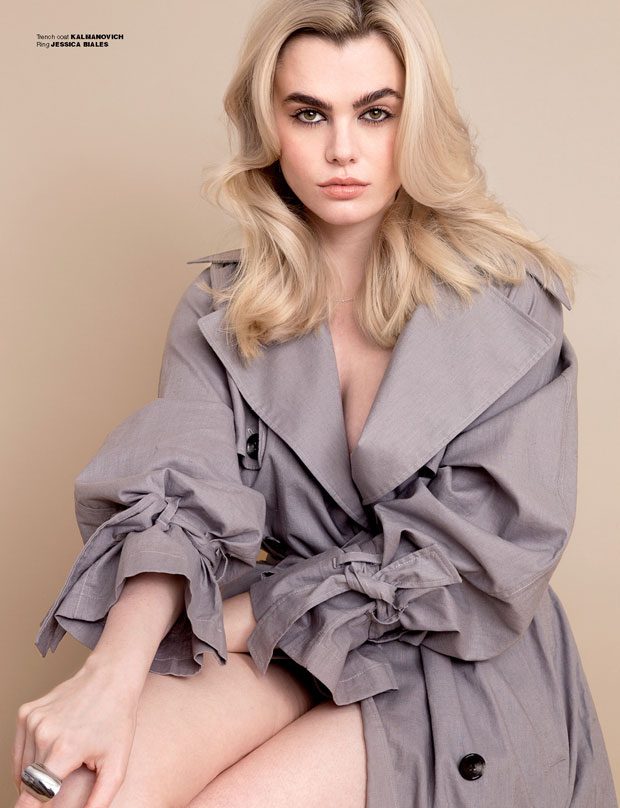 Read more tips by our Fashion Editors after the jump:
Fewer Options
In an already limited industry, inconsistencies in sizing can cause there to be even fewer options available for plus size girls; or at least ones that look good. Department store plus size fashion is pretty much the equivalent of hoodies and t-shirts (though certain retailers have upped their game in recent years) and don't really come in specific sizes anyway. You're lucky if you find anything above a size ten that isn't labelled "XXL".
This lack of options can cause you to have to look high and low for clothes that actually fit, and even when you find that perfect size 18 dress, you might find that the brand's size 18 actually doesn't fit the shape of your body. Unfortunately, the sizing charts usually don't account for the very unique body shapes that come with plus sizes, and so we're left with clothing that looks more like a loose piece of fabric than an actual blouse.
Fewer options can make a girl feel seriously left out, and there are already impossible beauty standards to account for without the added pressure of not being able to find clothes that fit right. So, can we please consider standardizing plus sizes?
Having to Go Somewhere Else or Online
If you've ever been through a department or clothing store only to find that you can't get what you need there, you'll understand that feeling of having to go somewhere else or shop online. While online stores like plus size women's clothing e-tailers offer some amazing options for ladies of all sizes, it can still be frustrating to have to shop online instead of experiencing the in-store ambiance.
Sometimes, it's just nice to go shopping in a store! Going out with friends to shop or simply treating yourself can turn into a disheartening experience when you realize the XXL department store jeans simply don't fit; and the sizes don't go any higher than that.
Why is My Size 14 Not the Same Here?
Even when you go to another store, you might find that their size 14 isn't your normal size 14. Why is there so much differentiation in plus sizes? Is it too much to ask of retailers to simply standardize their sizes and stop making plus size ladies feel like they need to sacrifice an arm and a leg just to get clothes that fit right?
While you'll still run into this issue with smaller sizes from time to time, generally, from sizes 00 to size 12, the sizes are about the same regardless of the retailer. It seems like a lot more focus is put on the smaller sizes, and plus size ladies get to sift through countless sizing options before they can find the right one.
Greater Inclusivity
The more inclusive brands are when it comes to their sizing options, the better off they'll be. Plus size ladies come in all shapes and sizes; in fact, from a size 14 and up, there's an entirely different sizing chart that's just as diverse as sizes 00-12. We'd like to see retailers thinking about inclusivity when they set their sizing charts from now on, as size 16/18 has slowly become the new average for the American woman.
We want to be sure that plus size ladies of all shapes and sizes feel included when they visit their favorite stores or websites. No one should have to feel like their size doesn't matter to clothing companies, and with greater social awareness, brands can improve their image and expand their customer base.
General improvement of the Industry
While the fashion and clothing industries have certainly come a long way, there's still work to be done. We're still waiting on some major retailers to get their act together and provide an actual plus size section in their stores, but we're confident that with all of the awareness and activism, this is forthcoming to all major retailers.
Let's not forget that plus size ladies have a voice! You can inspire great change by choosing the right brands to support and which to boycott entirely.
The Bottom Line
The bottom line is that plus size ladies should have just as many options as smaller ladies when it comes to their clothing, and sizing needs to be standardized for increased conmsistency in the industry. Plus size ladies are tired of shopping all over the place for clothes that fit differently at each retail store!