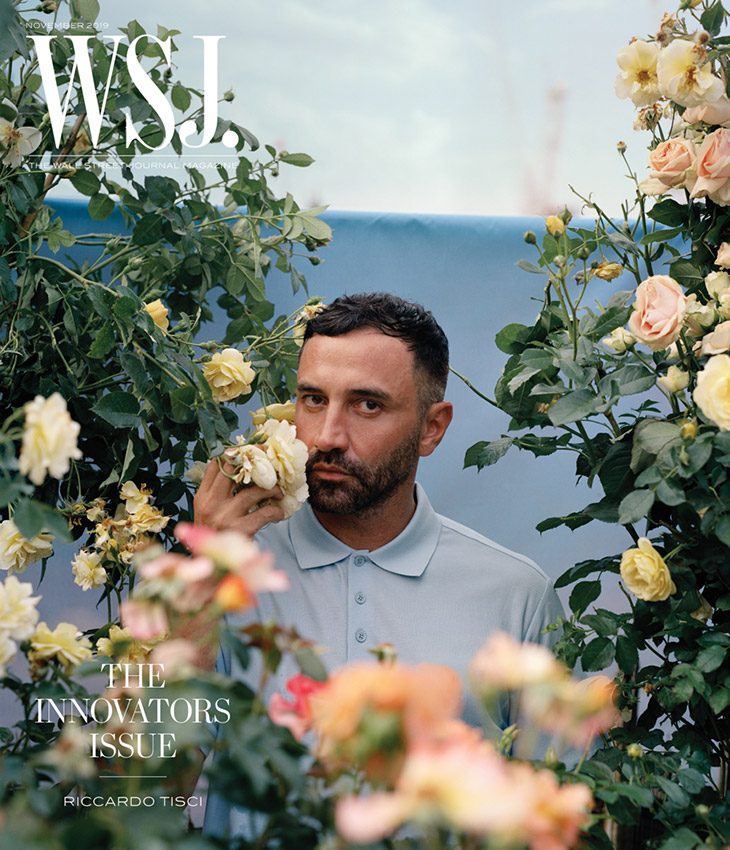 Italian designer and creative director of Burberry Riccardo Tisci takes the cover story of WSJ. Magazine's November 2019 The Innovators edition captured by fashion photographer and film director Yorgos Lanthimos.
"People say I was the king of the millennials. Millennials, millennials, that's all I would hear. But you cannot forget the rest. You need to sell dreams, and not just to young people. You need to sell clothes. The most important thing to understand is the reality. Christopher [Bailey] built an empire. There is creativity and there are dreams, but people actually want it, they want to own it." – Tisci on the importance of creating for all ages – not just the millennials by whom he has always been embraced.
Tisci on his reverence for the Burberry brand:
"Burberry has such meaning here. Like Adele buying a [Burberry bag] with the first money she earned," he says, referring to the English singer's 2006 purchase.
"I'm an Italian, working for the most important British house," he says. "It is my job to make Britishness known throughout the world. Plus, there is the sensibility of including everybody, of what that means for the time and the culture. It is part of [British] culture. There is something strong, and not only fashion. There's a different meaning, a style, over a name and a history."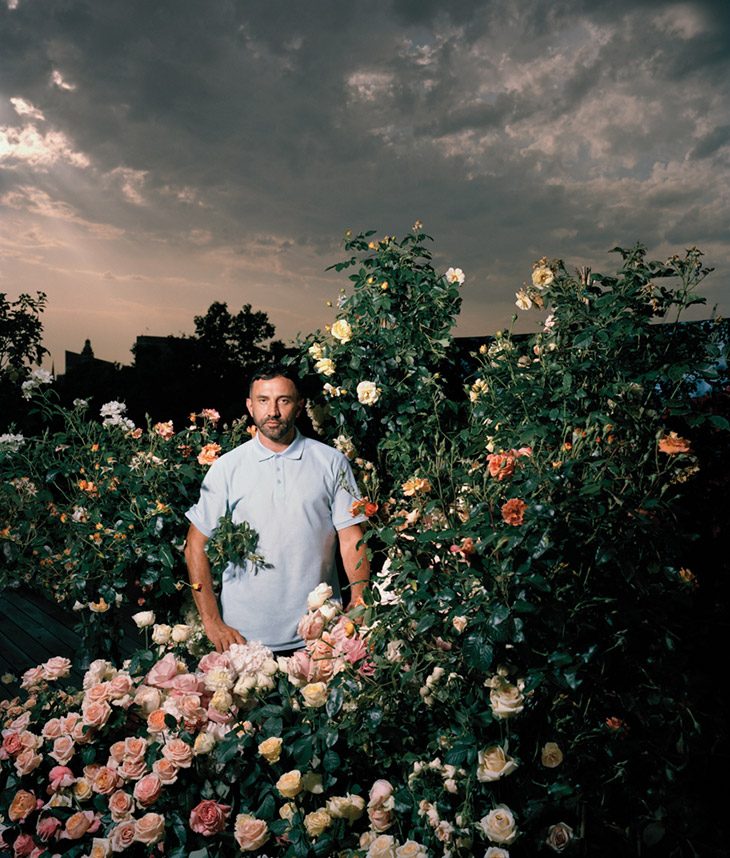 Tisci on his love for England:
It is why he wanted to return to London, the place largely responsible for his fashion education, in both the formal and informal sense: "Britain is where I discovered how to be myself. I used to study here," he says, seated on a balcony overlooking the rooftops of Westminster. At 19, he won a scholarship to earn his bachelor's degree in fashion at Central Saint Martins. "England had given me so much; it had given me a chance. I wanted to give something back."
Tisci on the weight of his new responsibilities:
Burberry is bound up in British class and culture like no other fashion brand. Tisci is all too aware of this: "I know! No pressure," he says with a laugh.
"Before I was only a creative person; now I have to think about business, about legal, about many things."
Tisci on relying on advice from opinionated advisors: (one of his fashion heroes, Vivienne Westwood and her husband, Andreas Kronthaler, joins Tisci's other extended British fashion family members, such as photographer Nick Knight and his long-standing show stylist Katy England):
"I've always had very tough people around me, like my family. Never yes men," says Tisci. "Society is changing—everything is out there, everything is real, so people cannot lie. If all your team are yes men, then the public will say no. They'll say it's shit."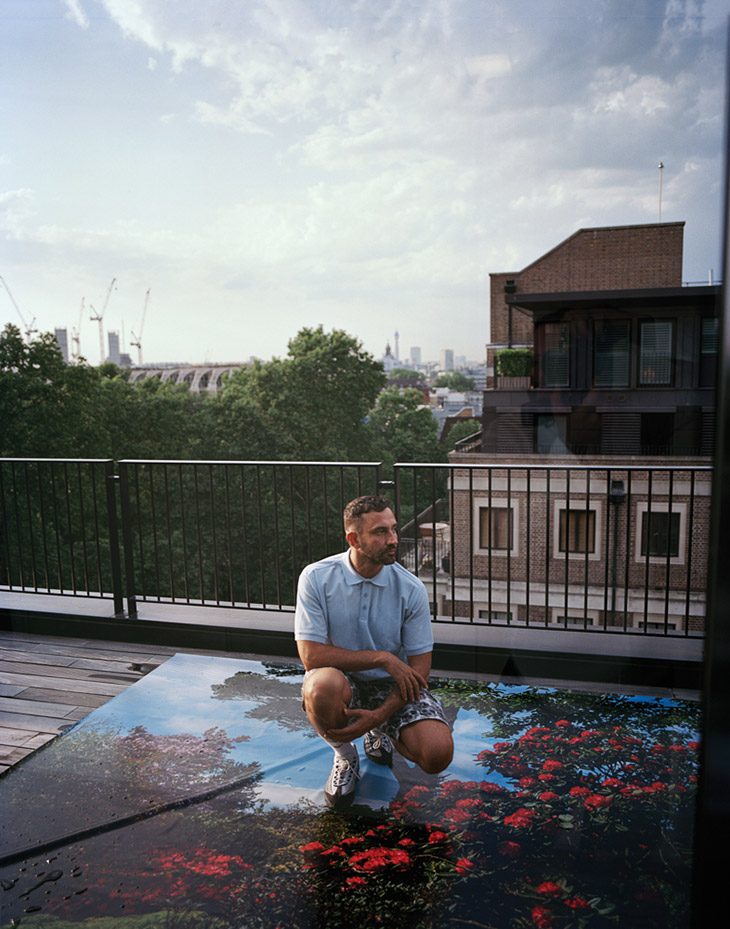 Stylist Katy England on Tisci:
"He is living and breathing and driving everything. You really have to be like that. He came to this very British house and wanted to be surrounded by very British people. He likes how messy we are—he talks about that messy sense of British style a lot. He's also very human."
Tisci on ignoring the boundaries and limitations of race, gender, sexuality and class:
"We have to move on from that," he says. "It is great, what has been achieved. But now we have to look at other, wider social problems to do with nature: recycling, the animal world. What are we going to do for the future? Not for us, but for future generations—the children of my sisters."
Tisci on his relationship with Burberry's CEO Marco Gobbetti:
"Marco is amazing. First of all, he is not a CEO who wants to be a designer," says Tisci. "He knows a lot about product and he likes to collaborate; he has a point of view but doesn't judge. But mostly, he is very human. Business is business, but first he cares about the human side. He is protective."
"Me and Marco, we think we have so much to do; we have not done enough. But it's about balance: when you stop the identity of the past and begin the identity of the future."
Photography © YORGOS LANTHIMOS for WSJ. Magazine – www.wsj.com
WSJ. Magazine's November Issue out on newsstands Saturday, November 9th