Discover A-COLD-WALL* Fall Winter 2020.21 collection, inspired by the union between physical space and metaphysical grace, presented on Monday, January 13th, during the recently finished Milan Fashion Week.
"A-COLD-WALL* has always incited a cultural conversation that revels in the confidence and dynamism of youth. Five years on, it welcomes a new kind of man: a working man at the heart of his community, whether as artisan, writer, sculptor or industrial designer. Autumn/Winter 2020 marks a refining of intention. Signature aesthetics are distilled through new materials, silhouettes and categories.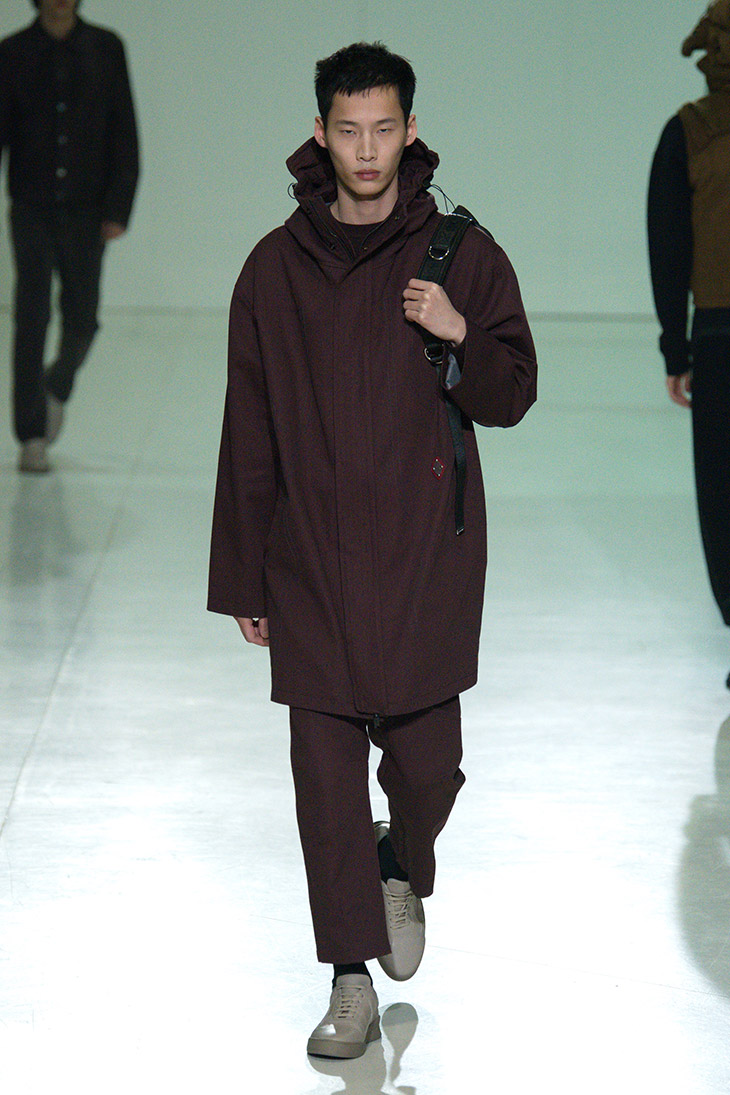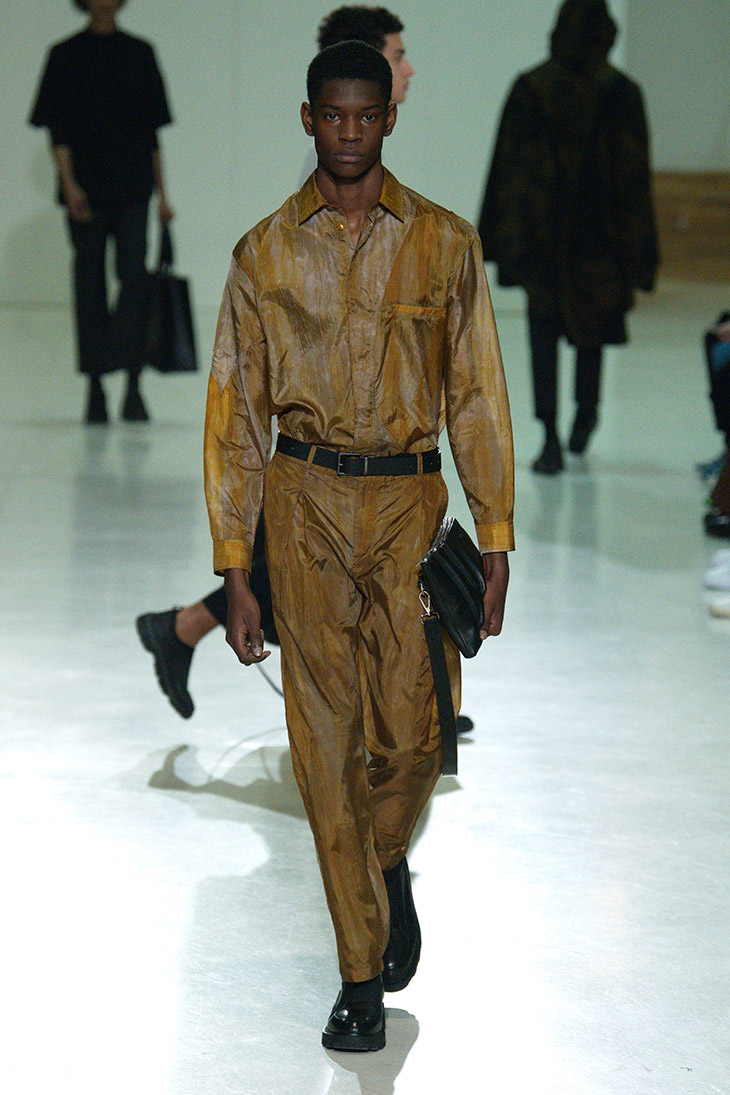 Autumn/Winter 2020 is a mature proposition for the classics of menswear. Samuel Ross reviews the pea coat, blouson, double-breasted suit, overcoat and rain mac. What was once a study of deconstruction is now a philosophy of growth. Graphics and logos have transformed into textile and polished hardware.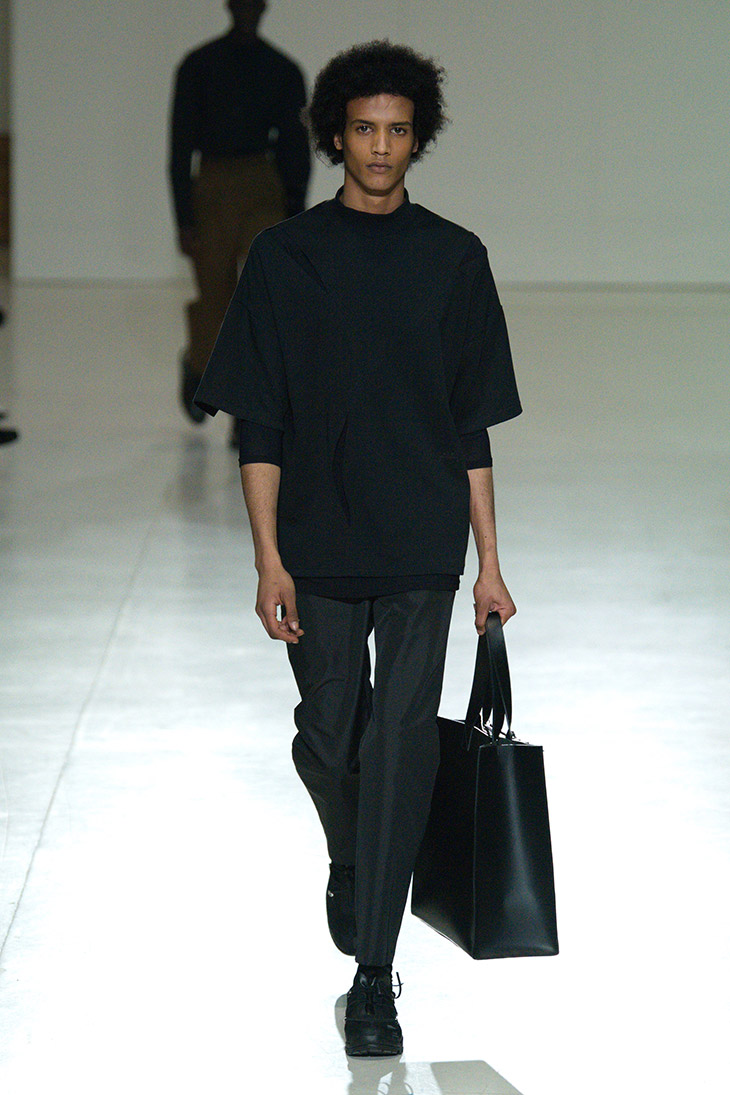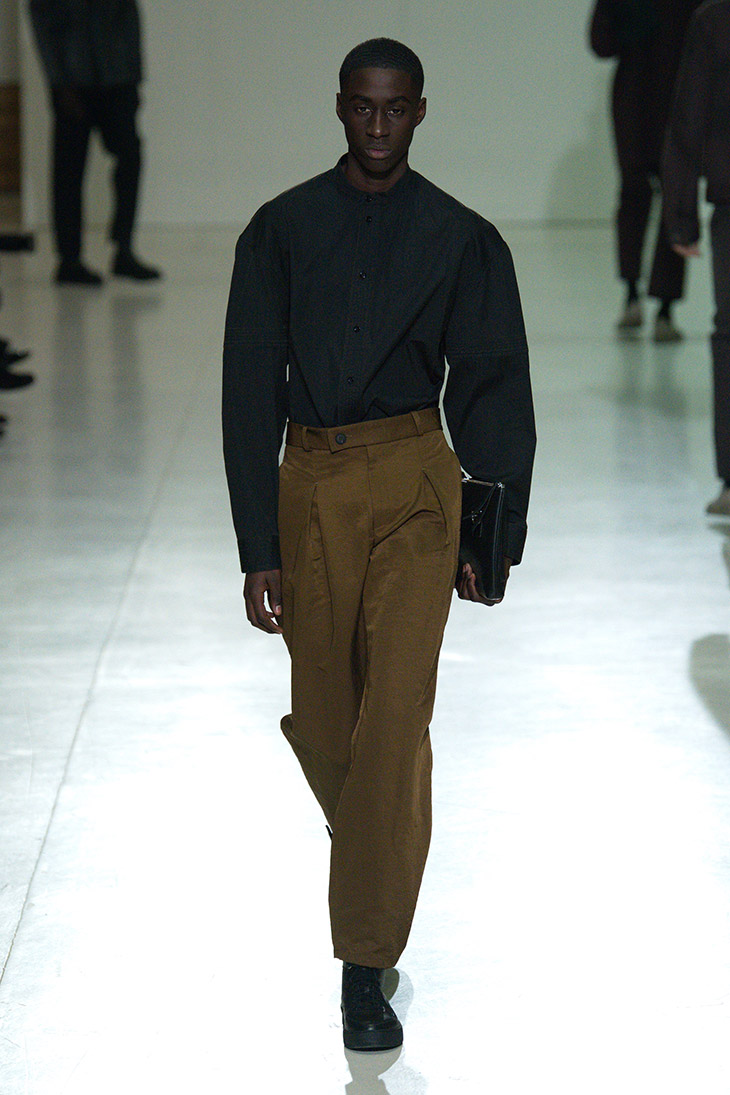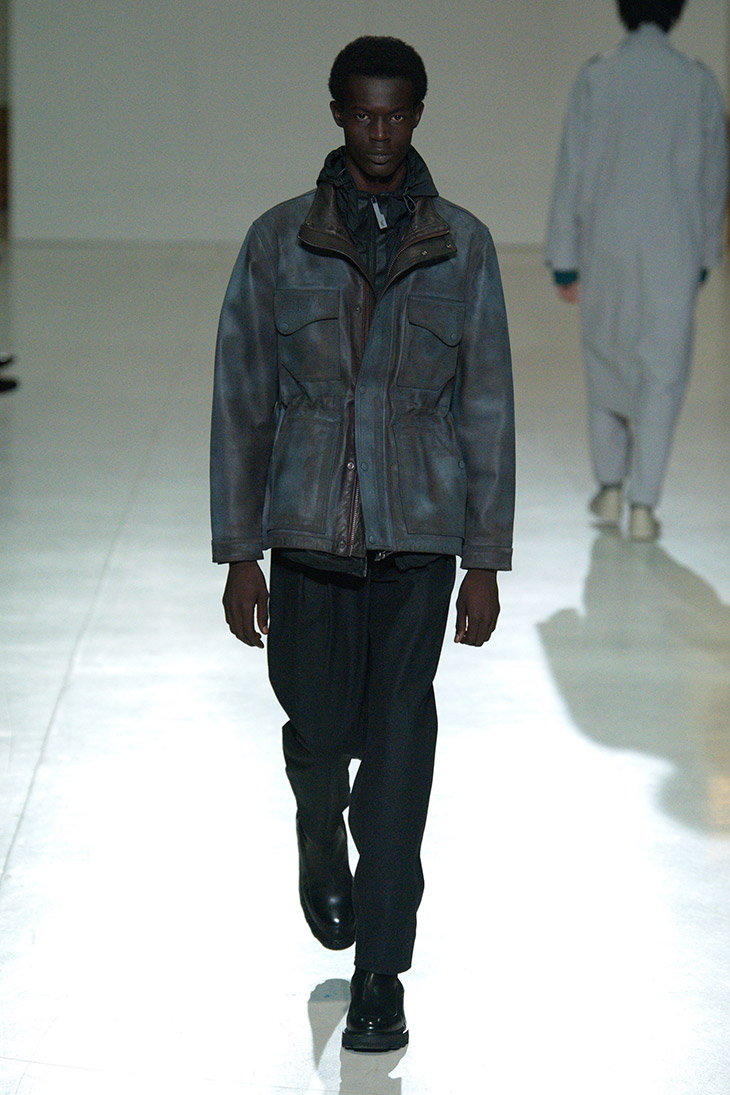 Research looked to the most fundamental of sources: water. Curved lines and warped plackets run across the torso on shirting. Jackets frame it like the cymatic frequencies of earthly matter. Signature blazers have apportioned lapels but are shown in lightweight crinkle-texture nylons."
Styling: Anna Pesonen
Casting: Marqee Miller
Soundtrack: Kelvin Krash, Samuel Ross
Show notes: Dal Chodha
Hair: System Professional Man
Makeup: WM Management
Press: Karla Otto
Production: You Concept, MEC67
Livestreaming: NtNext, Karma
Special thanks to: Carlo Capasa, Caroline Rush, Dylan Jones, Stefano Martinetto, Giancarlo Simiri, Retrosuperfuture
Courtesy of © A-COLD-WALL* / Karla Otto