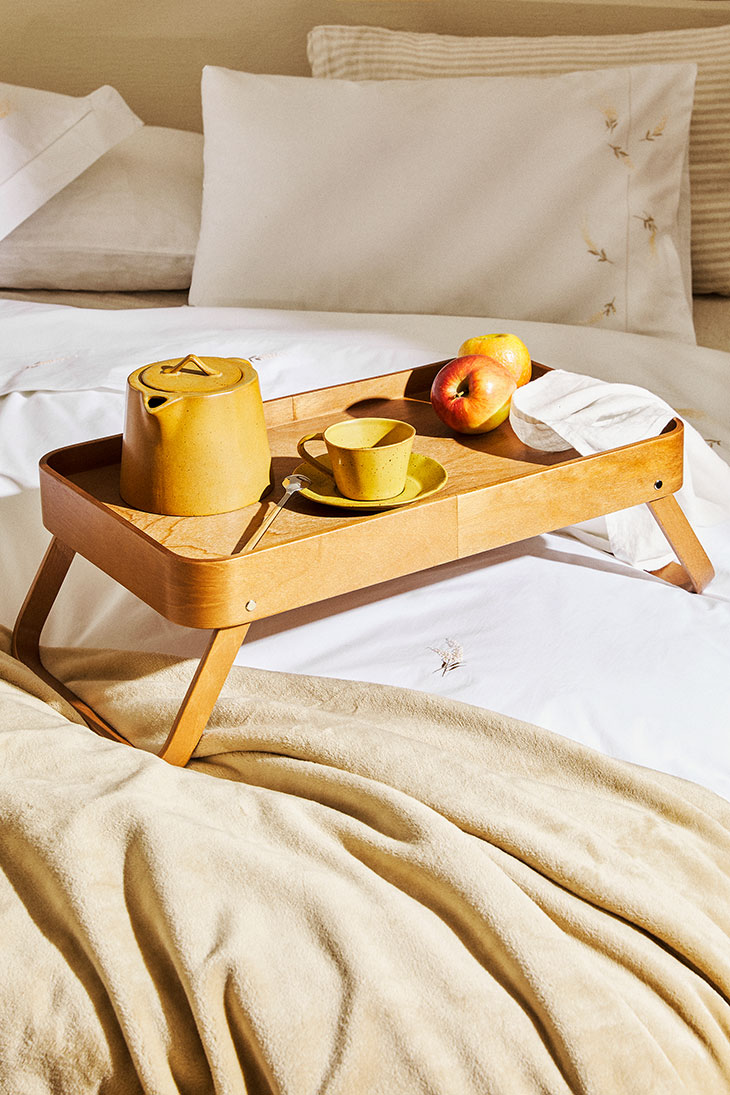 Courtesy of © Zara Home
Get rid of the winter doldrums by giving your bedroom a fresh look this spring. Applying some simple interior design principles can help you breathe new life into the space.
RELATED: INTERIOR DESIGN
Read more after the jump: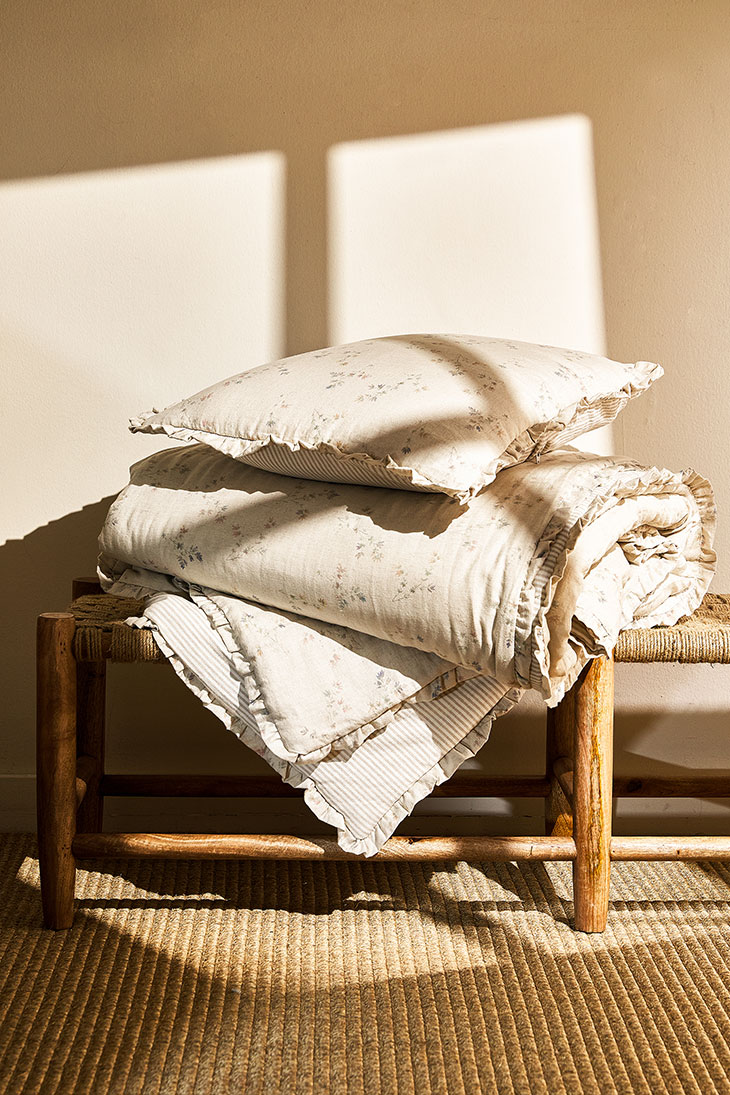 Apply Feng Shui
While the principles of feng shui can be applied to any room in your home, they are particularly applicable in your bedroom. Whenever possible, avoid the bed being in direct line of the door. You should use nightstands on both sides of your bed. If your bedroom is square, then place the bed at the center axis.
Pick Colors Wisely
Your walls and your large furniture pieces should be a neutral color. Then, add splashes of color to your bedroom. You can do it by adding colorful springtime bedding to your bed or by adding colorful planted flowers that thrive in low-light situations. You can also add springtime colors to your bedroom by updating the frames on your artwork or by choosing new seasonal artwork that you will replace as the season's change.
Create Focal Points With Textures and Patterns
Your bed should have a headboard. If yours is starting to look a little worn, then cover it with a pretty springtime print to breathe fresh air into it. You can also add colorful rugs beside your bed. Consider layering them for a textured look by starting with a room-size rug that is placed in the same direction as your bed. Then, add rugs in different textures at a bias. You can also add patterns and textures to your bedroom through your choice of artwork.
Upgrade Your Bed
Nothing feels better than an upgraded mattress to lay down on after a hard day's work. Treat yourself to an upgraded bed this spring. If that is not in the budget, then give your bed a designer look by choosing new bedding. You can make your bed look like it belongs in a style magazine by using two covers that are different patterns and fabrics. You may also want to add some European-style pillows to your bed. Then, place throw pillows in front of them for a very inviting look.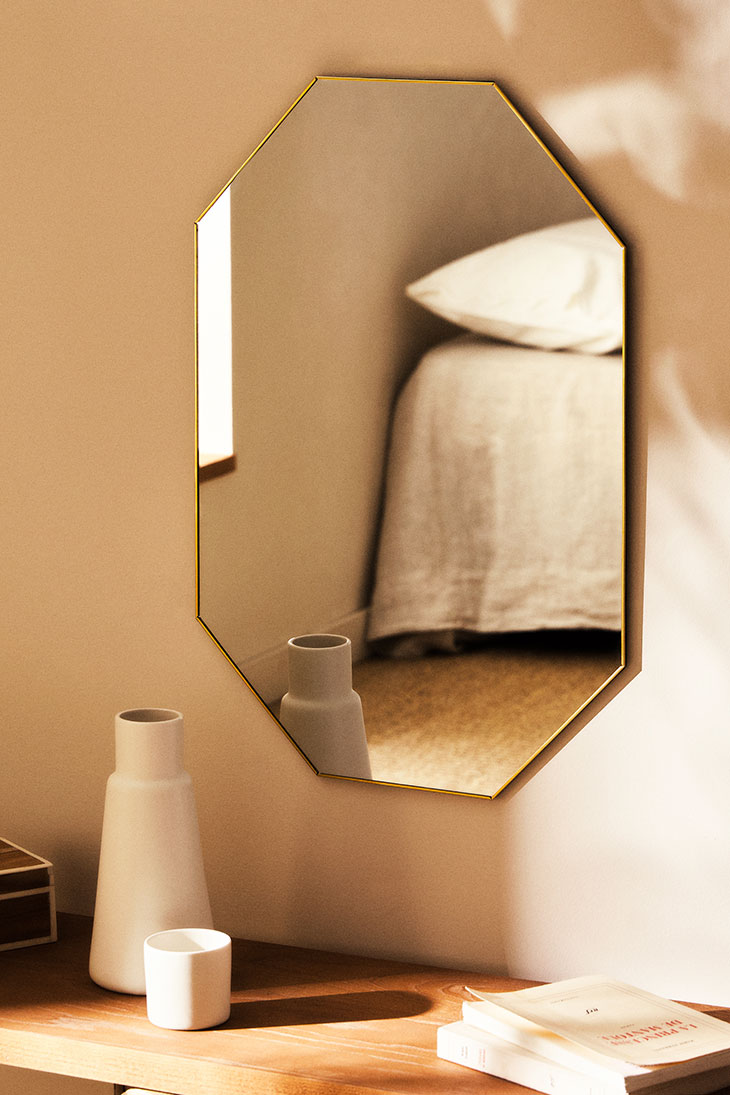 Think Natural
Using natural items is a great way to add a touch of spring to your bedroom. Consider replacing your bulky wooden nightstands with rattan ones. Potted trees make an excellent addition because they help move the eyes upward, which automatically makes your bedroom seem bigger. Replace heavy drapes with ones that are easy to open so that you can let more light into the space.
Let the Light Shine
Step back for a moment and notice how the light shines into your bedroom. Now, figure out how you can let more of it into the area. Often, it is as simple as moving a piece of furniture that is blocking sunlight from entering your space. Once you have let all the natural light that you can in, then place mirrors that will allow the light to bounce around the room to make it even brighter.
Using these ideas and your own creativity is a great way to give your bedroom a new springtime appearance. Pick your favorite and get started today.