Discover Henrik Vibskov's Fall Winter 2020.21 collection, presented in the American Cathedral on Saturday January 18th, during the recently finished Paris Fashion Week. Named Please remove before washing, the show juxtaposes the spirituality and mental peace of the bathing with the religious space of the cathedral.
Don't miss our interview with the designer: The World of Henrik Vibskov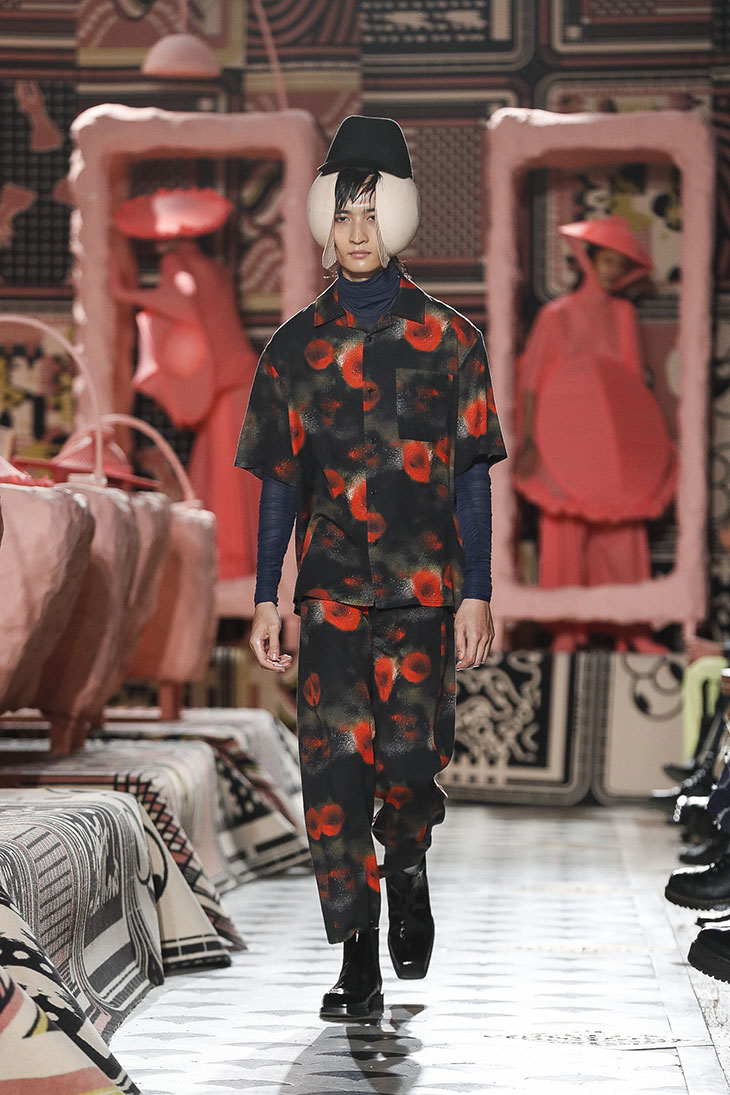 Inspired by the deeply personal rituals of washing and getting ready for the day ahead, Henrik Vibskov's inspiration continues into the bathroom, after previously being inspired by scenes such as the kitchen and the bedroom.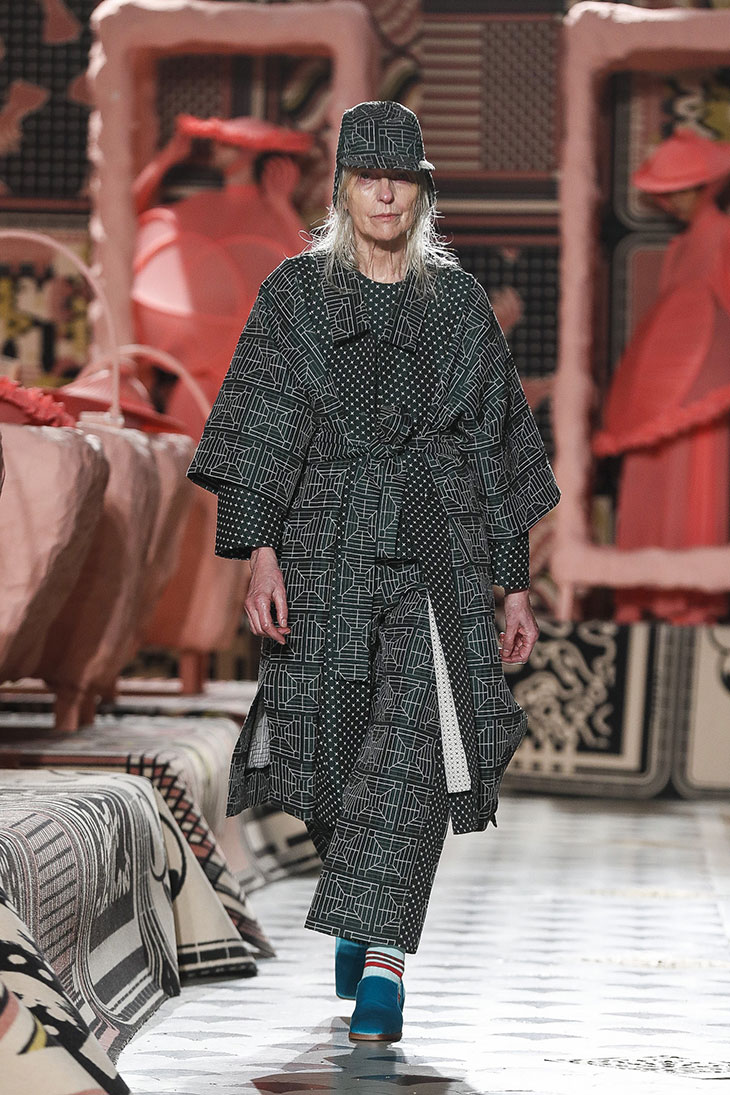 In the quiet tranquility of the bathroom we prepare ourselves for the day. The steam from the hot shower fills the room and we emerge fresh with rosy cheeks and wet hair as we continue our ritual. It is a physical preparation as well as a mental one. With our trusted tools and products we clean, we brush, we shave, we inspect ourselves in the mirror. In a fast past and increasingly public world, what happens in this private, meditative space of rituals? – from Henrik Vibskov
This season 95% of all styles are made from sustainable materials. The fabrics are for example have outerwear that are made in 100% recycled Pet bottles and are using wool from Norway where the sheep grace freely in the scenic landscape.