In her Autumn Winter 2020 collection, Austrian designer Marina Hoermanseder focused on diversity: first of all she invited her friends and fans to join her on a journey through various epochs. The 80s and 90s, two of the designers' favourite decades, played a central role anew. Then, she creatively played with light and shadow. Therefore light and dark fabrics but also mat and shimmery textures created a natural contrast that might be even called a harmony that was incredibly interesting to observe. Furthermore everything you can imagine became real: contrary elements were preferably united, for instance rough leather teamed up with graceful, soft fabrics. Her vivid pairing continued in mixing opulent shapes with slim silhouettes and as a consequence, the results certainly stayed in mind.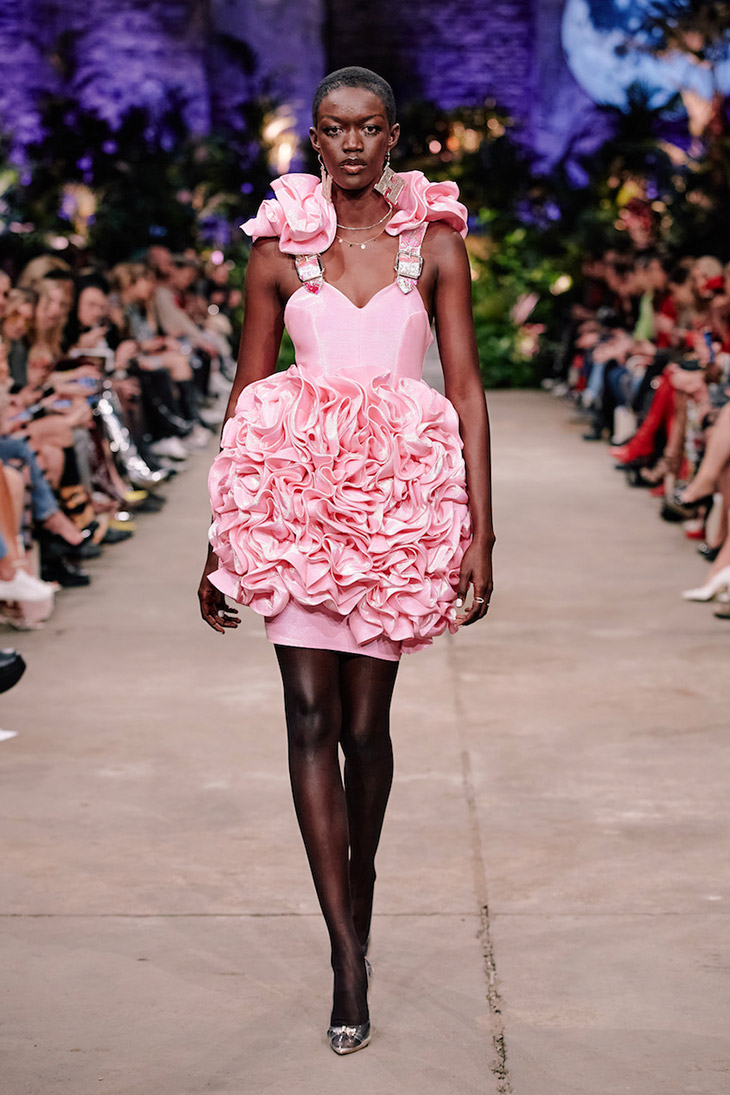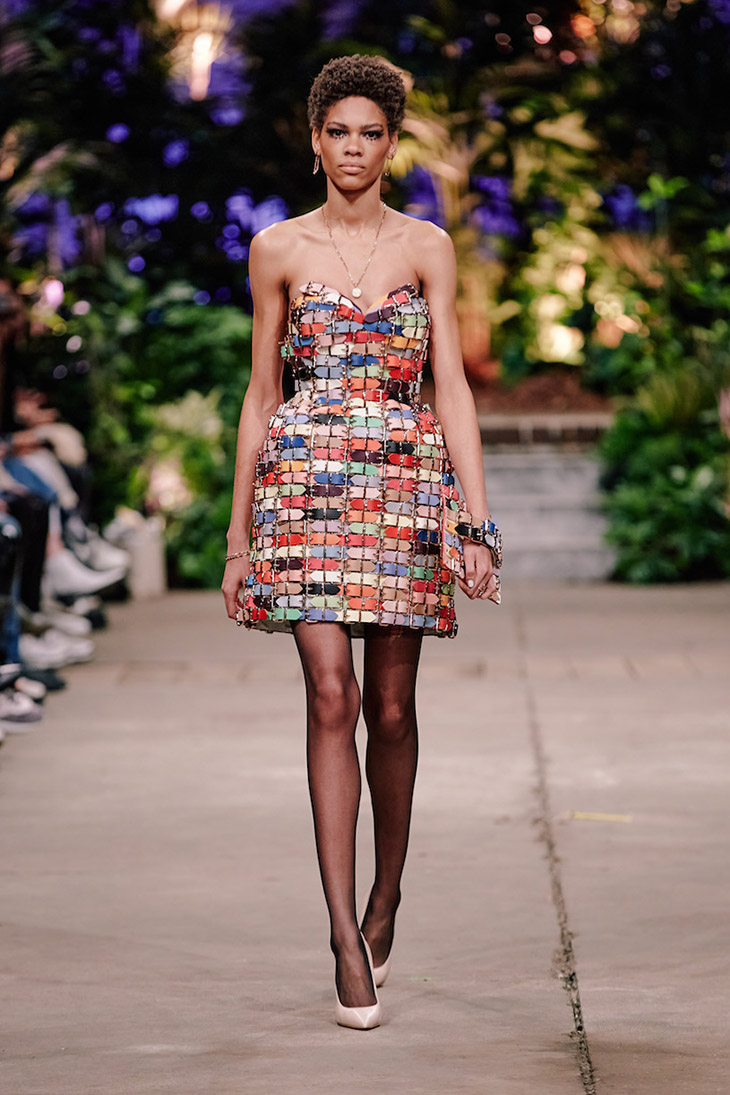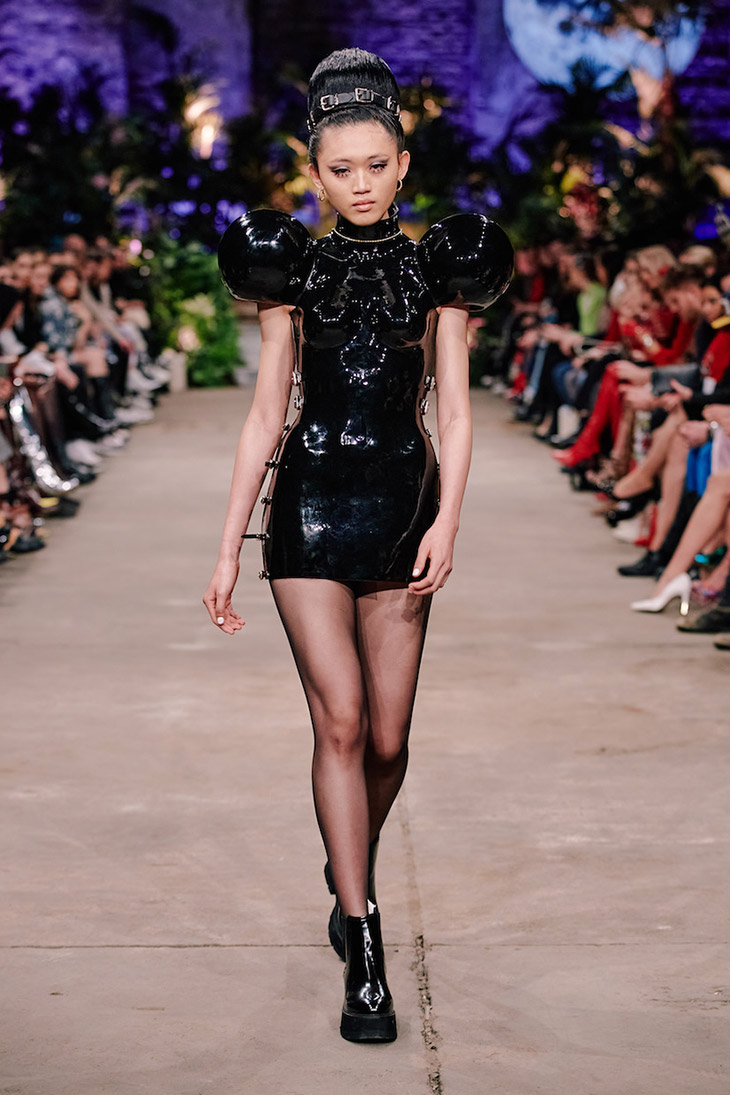 As setting, Marina Hoermanseder chose a gloomy, magic forest. This sinister place was ruled by a queen that was wearing a prominent, detail conscious baroque gown. However, where there is darkness, there is light: a creature from another world that appeared in a striking, glittering Swarovski dress, illuminated this dark place and turned the darkness into light. The pairing of handcrafted leather flowers and flowing plus wavy fabrics gave us different feelings: they appeared extremely mystical yet somehow familiar. Puffy tulle, that was repeatedly shown in candy colours, took us back to the 90s. The snake motif played a major role in this line. Python heads came into sight as prints on dresses, tops or even as buckle belts.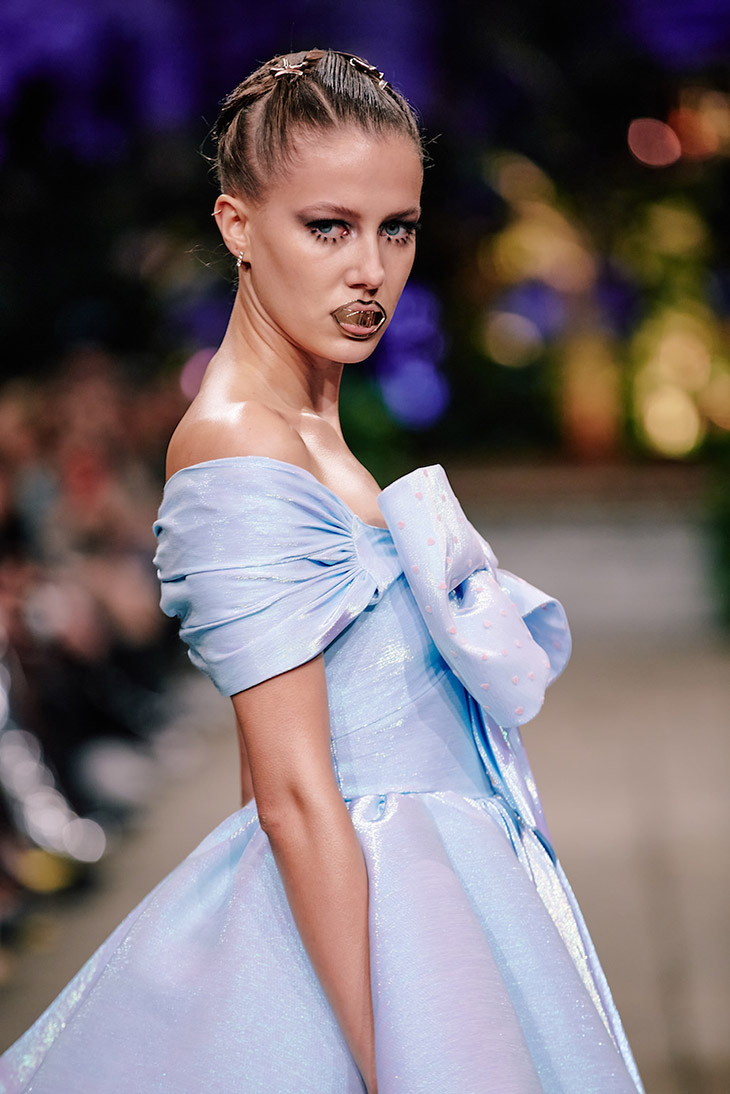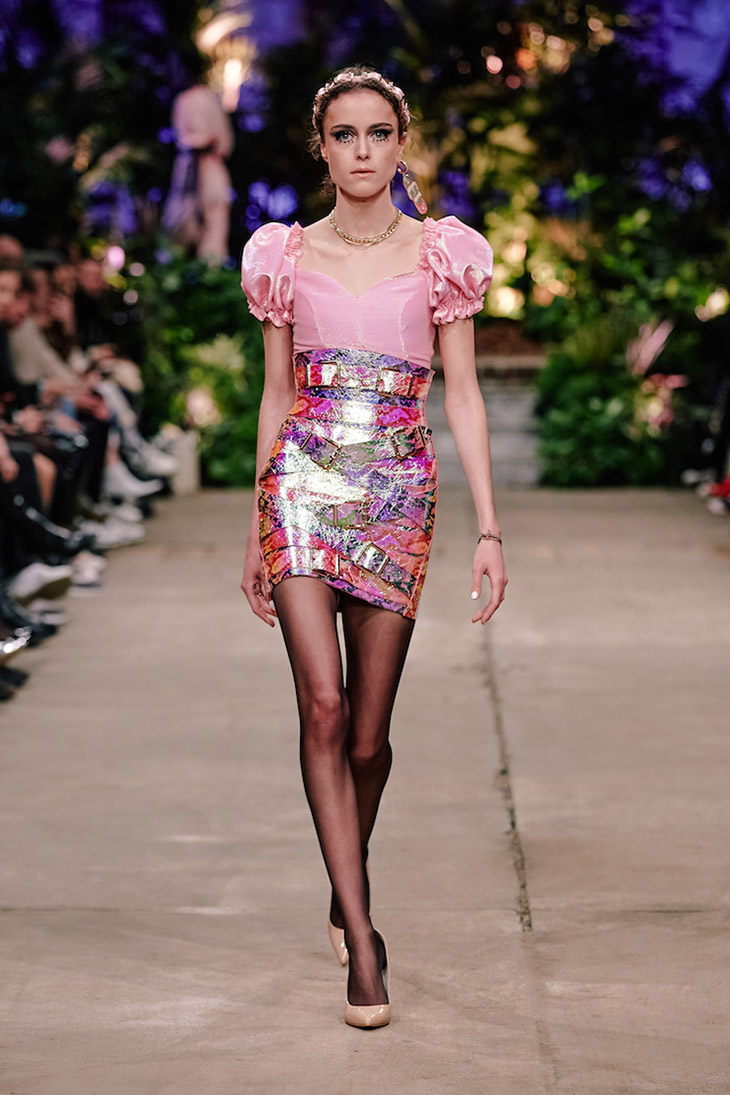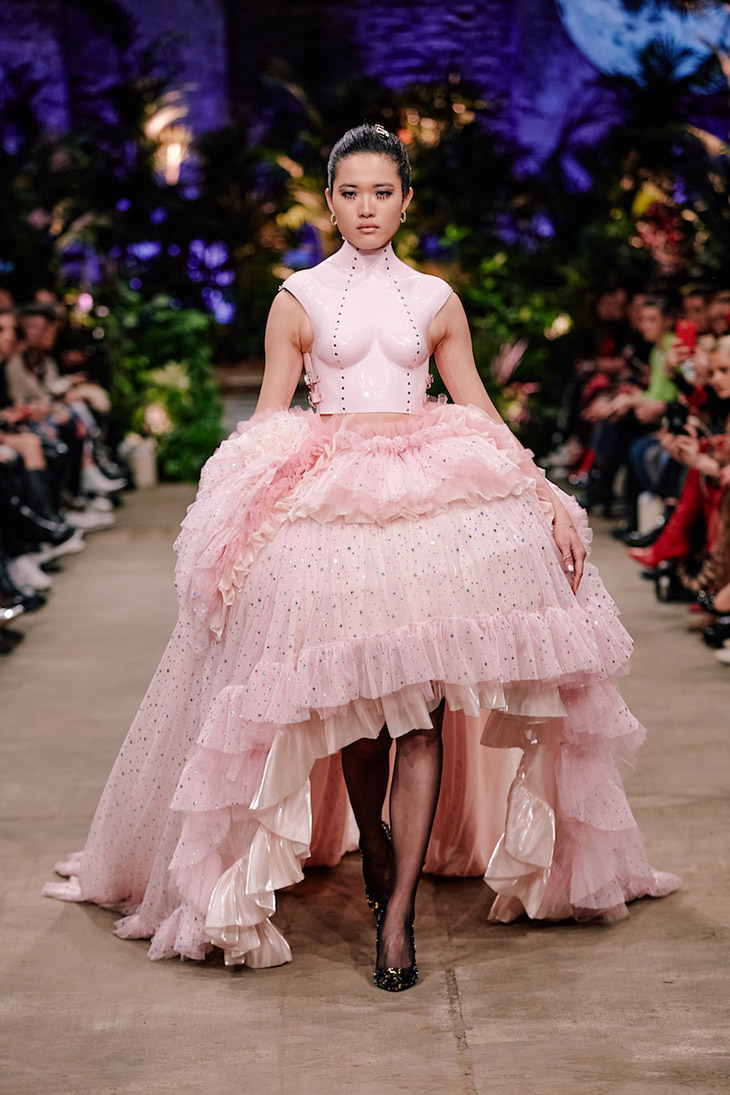 Marina Hoermanseder stayed true to her significant style elements: leather buckles, flowers and corsages. However they became visible in a rather subtle way in this range. Her well- known skirt made of leather buckles could be also recognized in this line. It was shining in trendy metallic hues. Interesting fact: due to its production of vegan leather substitutes it stayed totally sustainable. Some looks were provided with crystals from head to toe- could it get any more glamorous?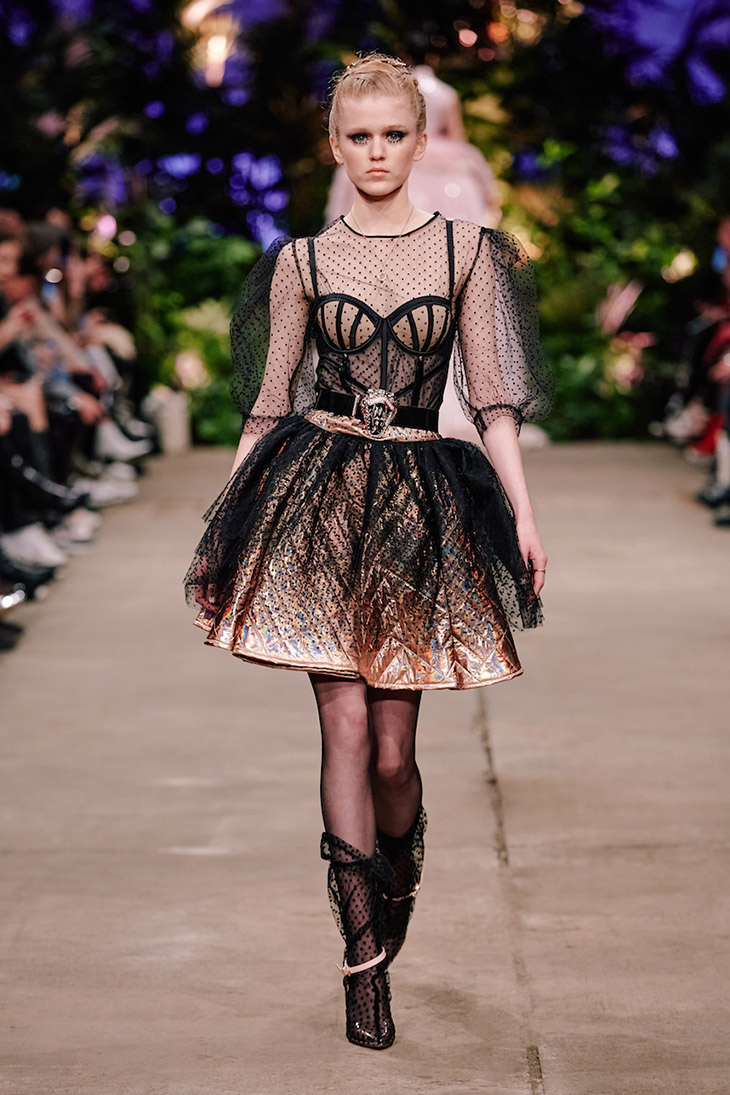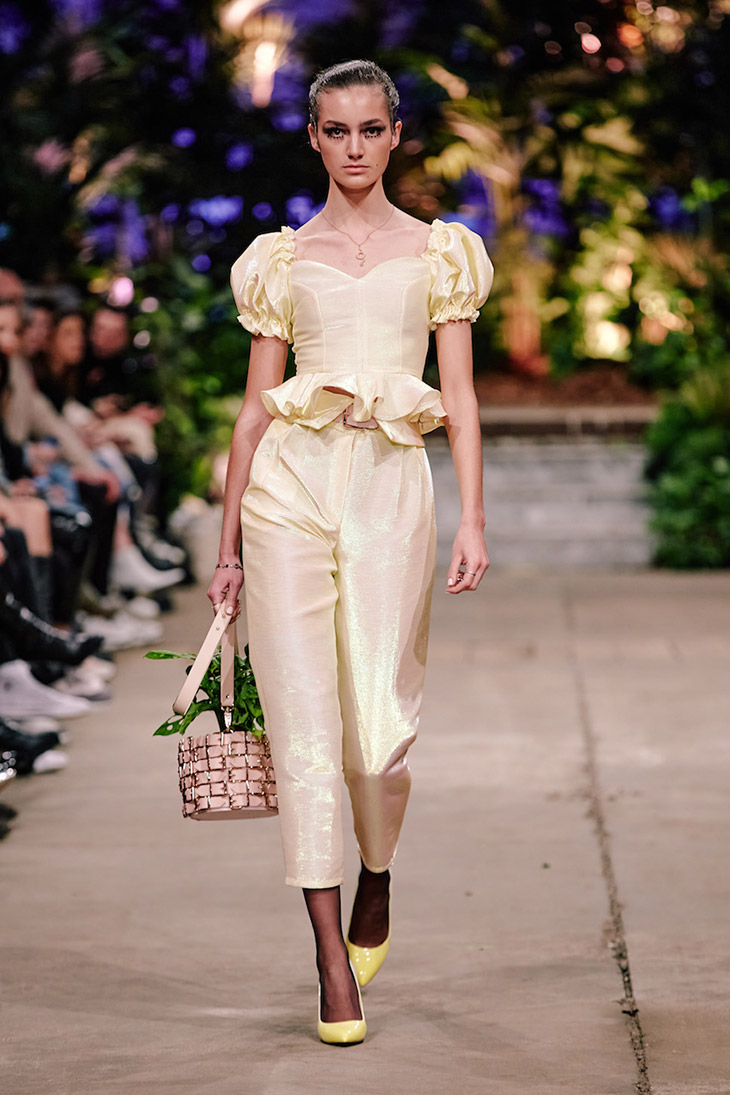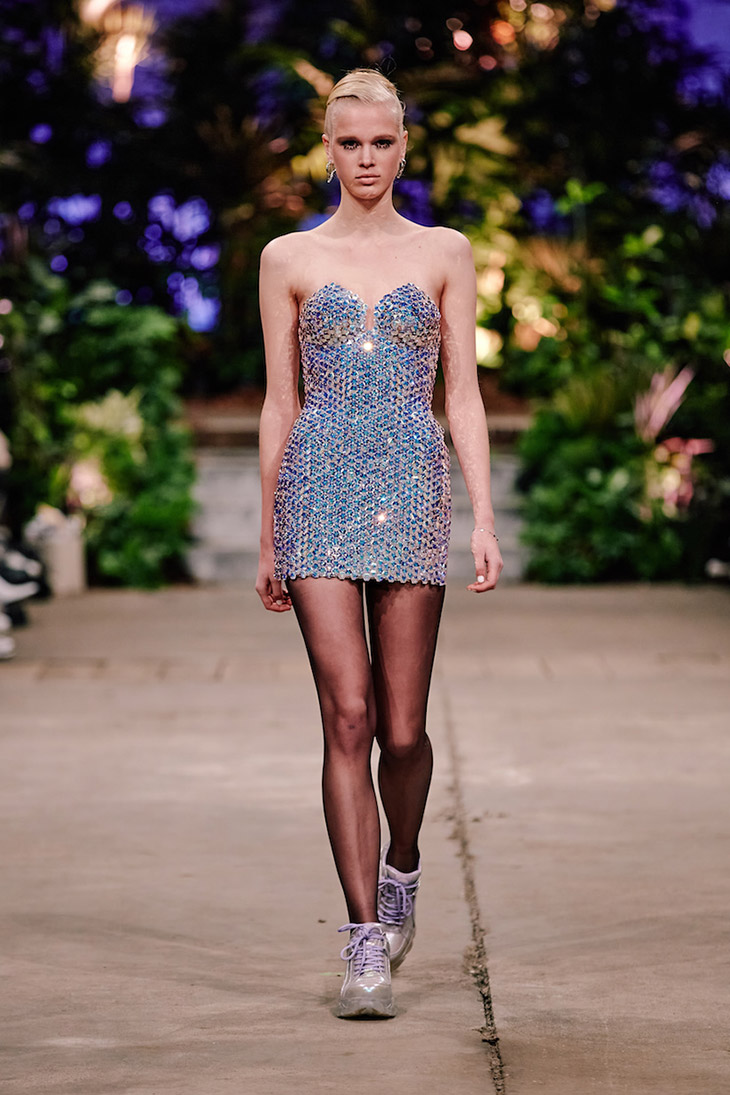 One highlight of this spooky show: a model that was strolling down the runway held a sign: "My skirt is made out of pineapple". What was meant was pineapple leather, by the way. With this message, the Austrian designer supported sustainability, a very important topic these days. It is not a new topic for Marina Hoermanseder though, who is considering this factor since the beginning of her label.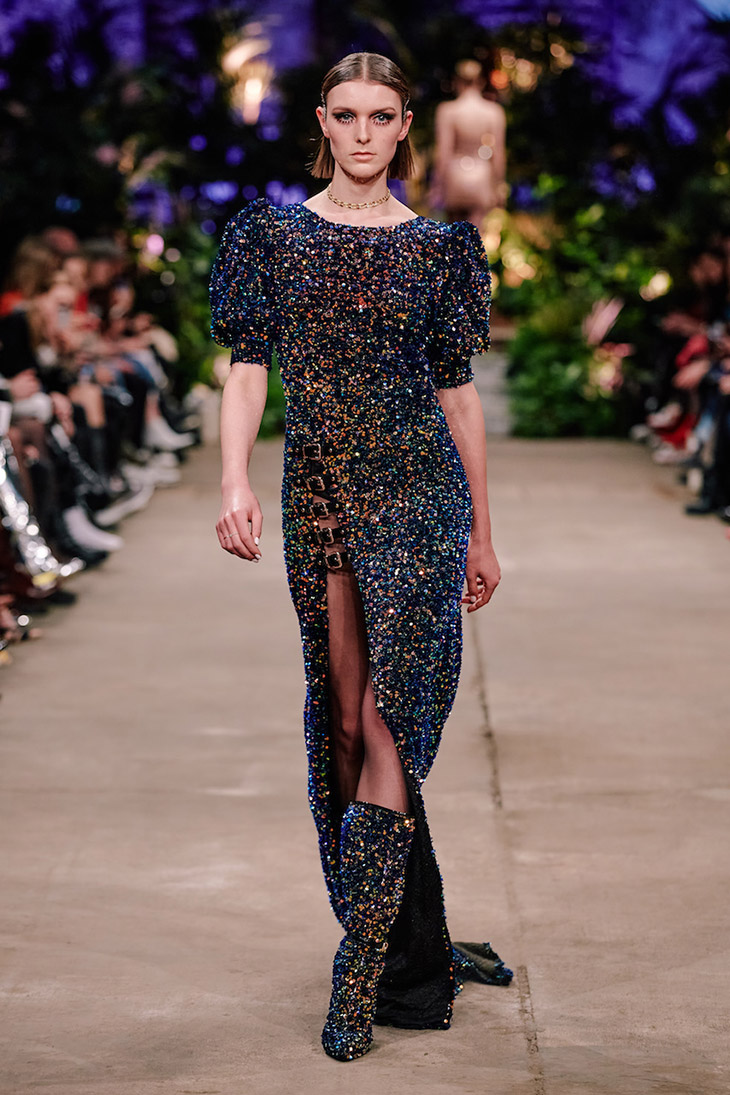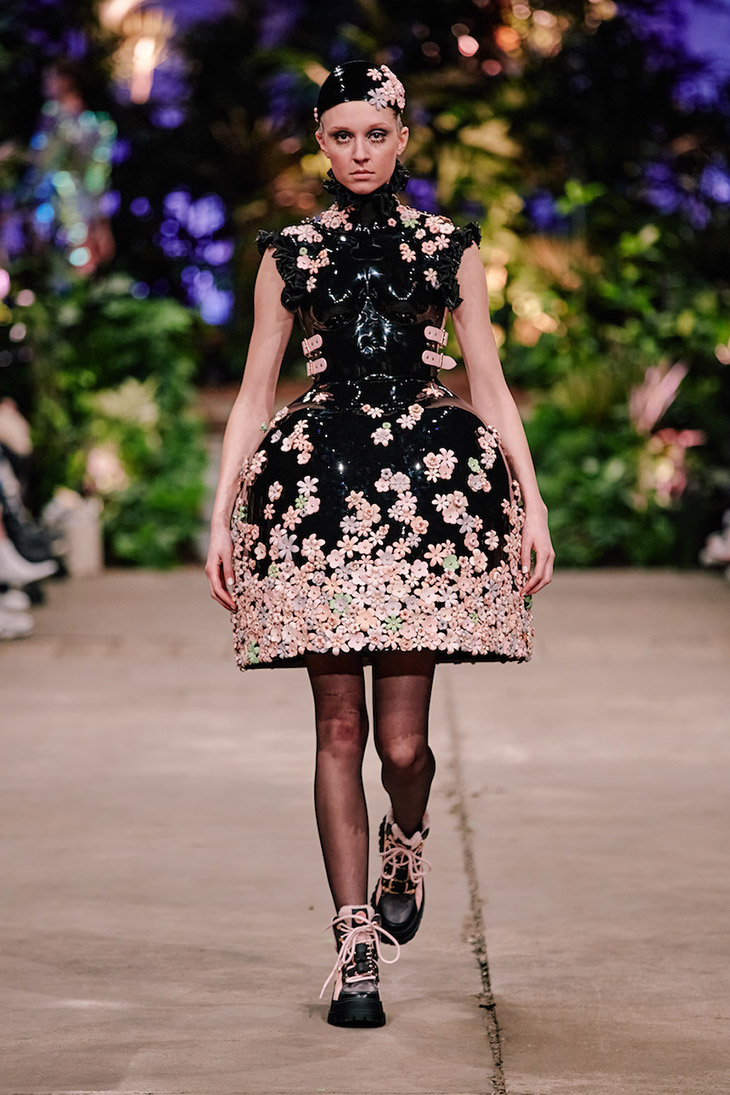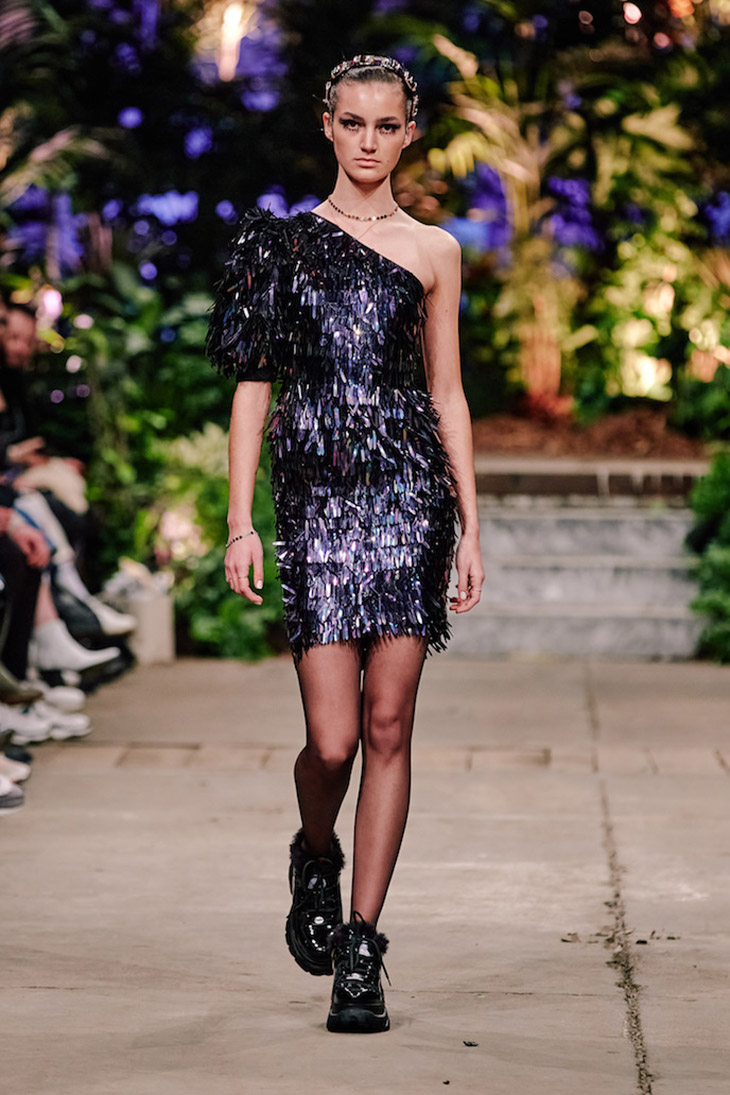 Another favourite of this collection was a trouser suit that was shown in Marina Hoermanseders' signature style. It was the perfect addition for all of you that prefer to dress in feminine yet powerful styles.
We left this magic forest back to reality with lots of inspirations and ideas for new season.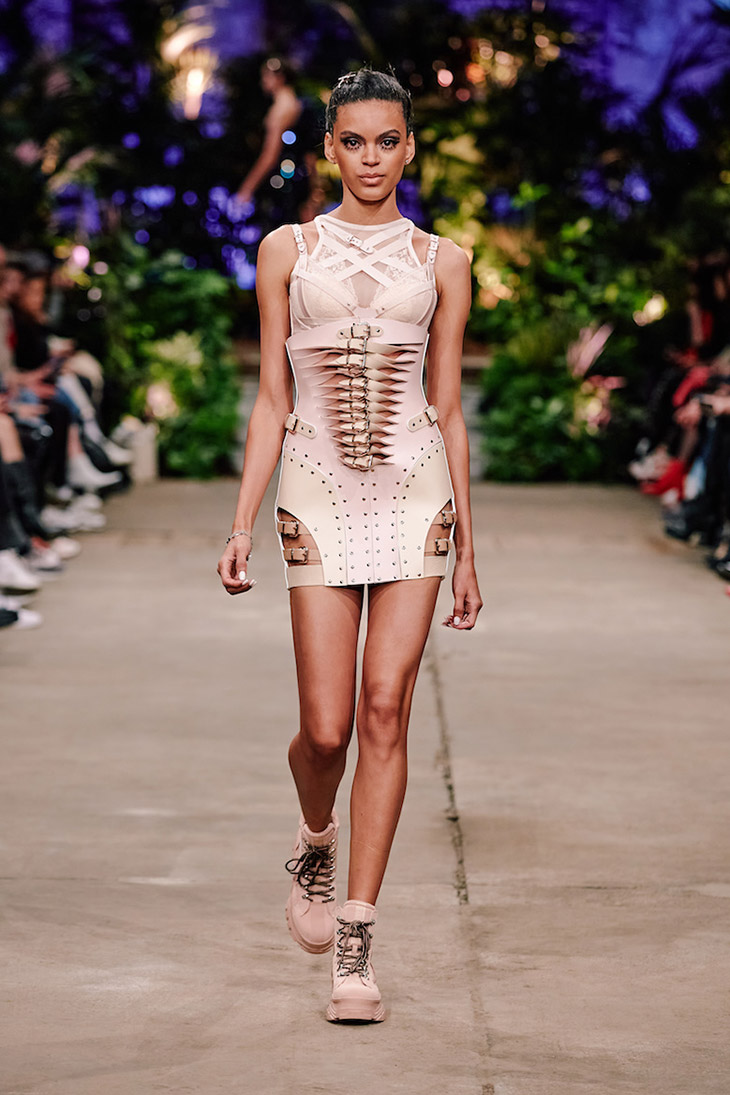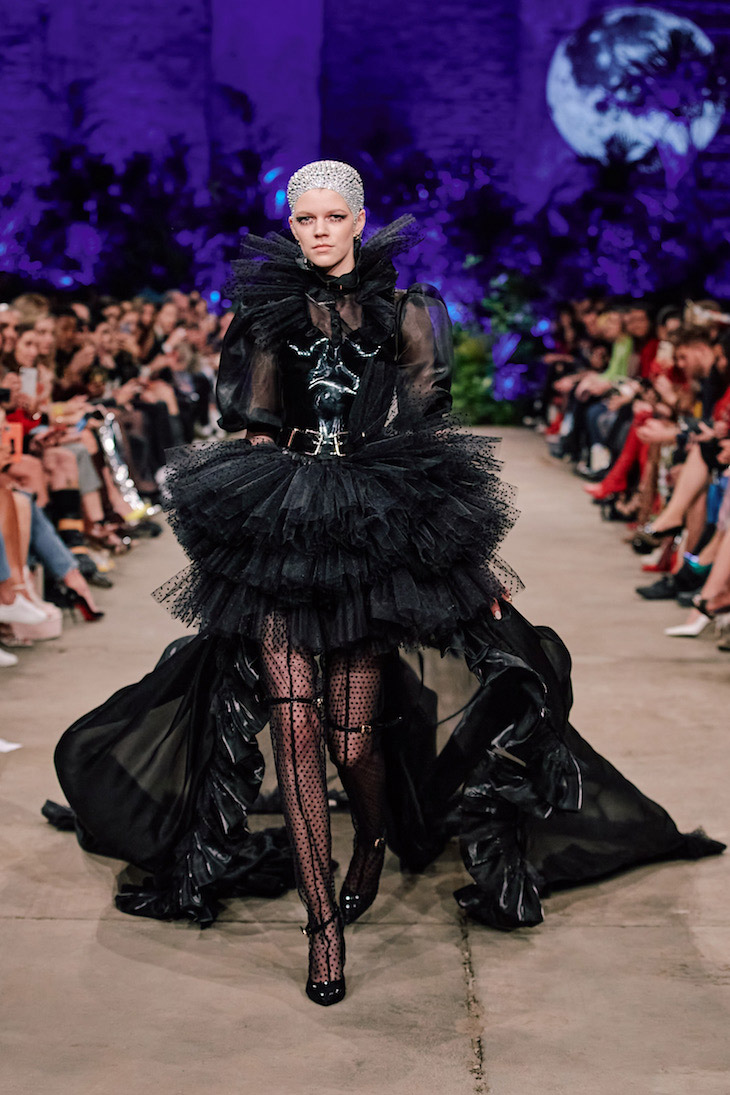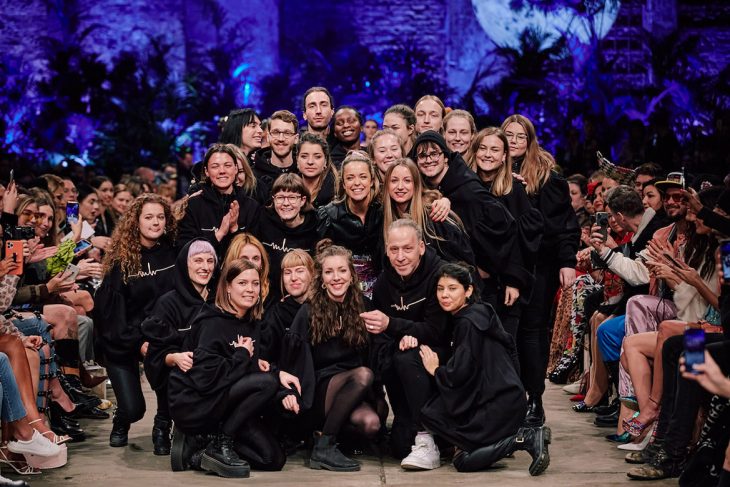 Photo by Stefan Kraul for Marina Hoermanseder
Review by Sussan Zeck for D'SCENE Magazine