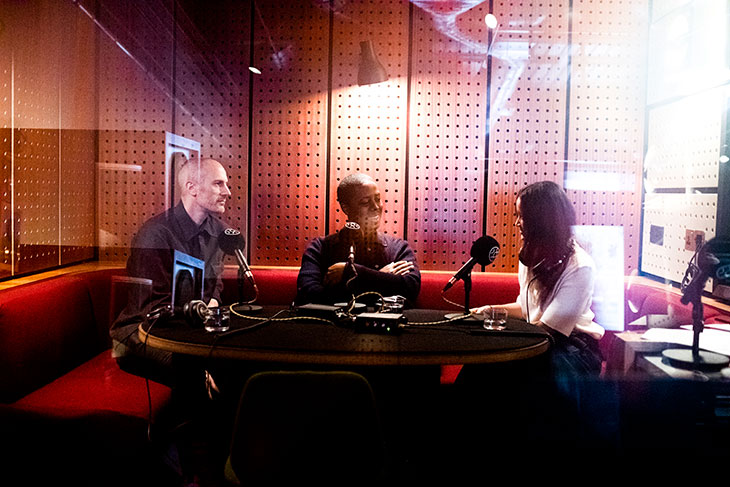 Dunhill Creative Director Mark Weston sits down with composer Moses Boyd and moderator Fenn O'Meally to discuss the musical influences, the creative process and how Mark and Moses came to collaborate on the dunhill runway show music.
RELATED: FASHION
The fourth instalment of the dunhill Community series is recorded as a podcast in the radio studio at Spiritland.
Dunhill Community focuses on a multiplicity of men who personify the spirit of the brand. Focusing on their lives, their contrasting characters and environments related to what they do, each story focuses on somebody who could be seen as a distinct 'type'. Built around an idea of duality, particularly a notion of tradition and subversion, each man confounds expectations of his role.
The podcast and visual will be available on dunhill.com, YouTube and Instagram, whilst the conversation can be heard on Spotify, Apple and Google Podcasts.