As you may assume by the title of this collection, the Autumn Winter 2020 collection of German premium brand RIANI can be understood as an ode to the breath-taking beauty of Italy and its lifestyle. Sensual, sophisticated, smooth. In front of a large canvas, that depicted Milans' world-famous "Galleria Vittorio Emanuele II." in classy black & white nuances, the show started with an unforgettable performance: 45 vocalists of the "Junges Ensemble Berlin" thrilled the audience with the Italian composition "Va pensiero". RIANIS' journey through Italian fields continued in its whole collection…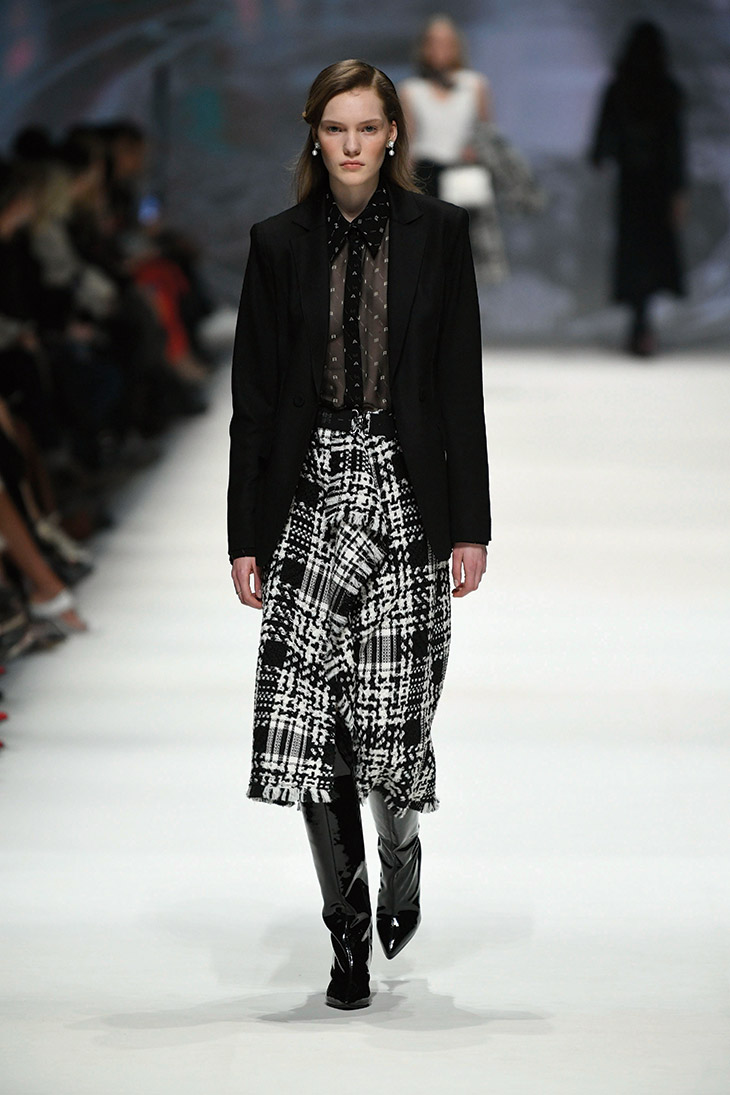 Being significant for this lavish line is its preference for fresh interpretations that are paired with vigorous contrast colours. Contrary elements are, by the way, repeatedly mixed and matched in a very inspiring way. Enjoyment, vitality and relaxation play a central role in this line and they do, on top of that, radiate the lifestlye Italians are famous for. It is exactly this positive attitude towards life that presents these looks in such an effectively way. The cuts of this range are incredibly interesting to observe. Sometimes the gender lines are creatively blurred and ultra-feminine inspirations meet masculine ones. Simply sensual!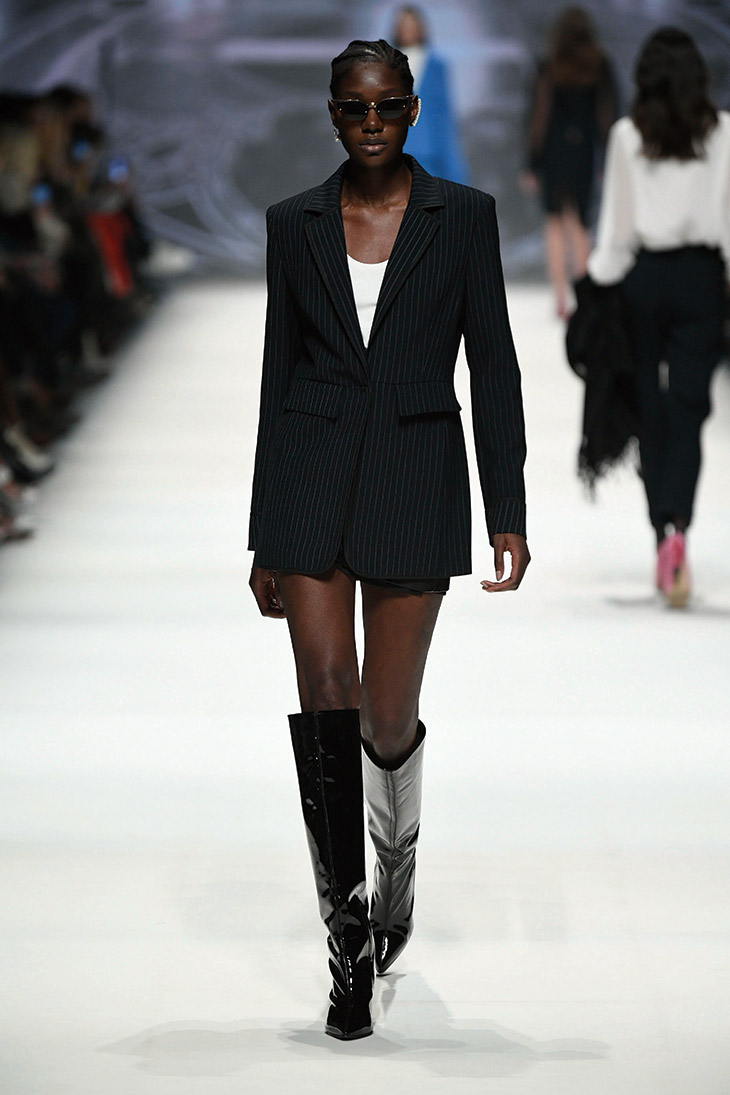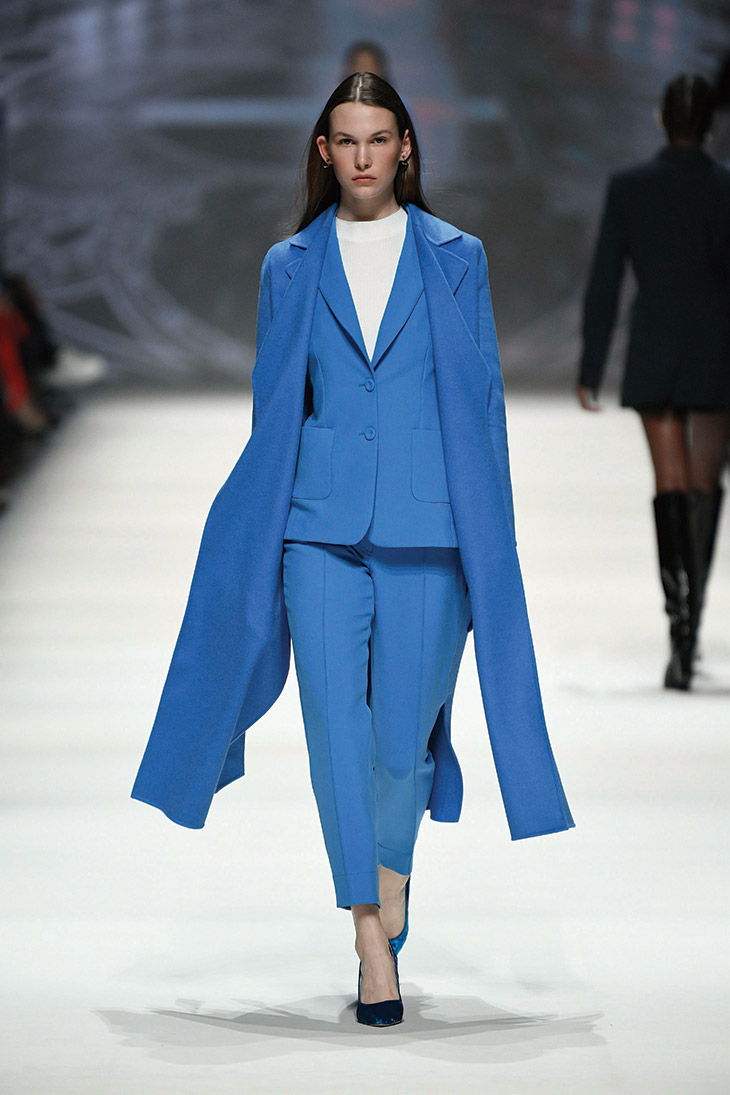 The colour palette always stays timeless and classy. Monochrome tones are certainly a favourite of this line. They appear in different variations. Furthermore several shades of brown can be noticed repeatedly, such as wheat, mocha, coffee and cedar. The message behind this colour choice is utterly clear: these pieces do not scream for attention, but embody true class and style. Bubblegum and yellow add refreshing highlights. Two looks are kept in eclectic blue-due to their powerful character, they definitely stand out!
Sustainable materials play a major role, for instance organic cotton and lyocell jersey. Therefore the outfits stay environmentally friendly, an important factor these days.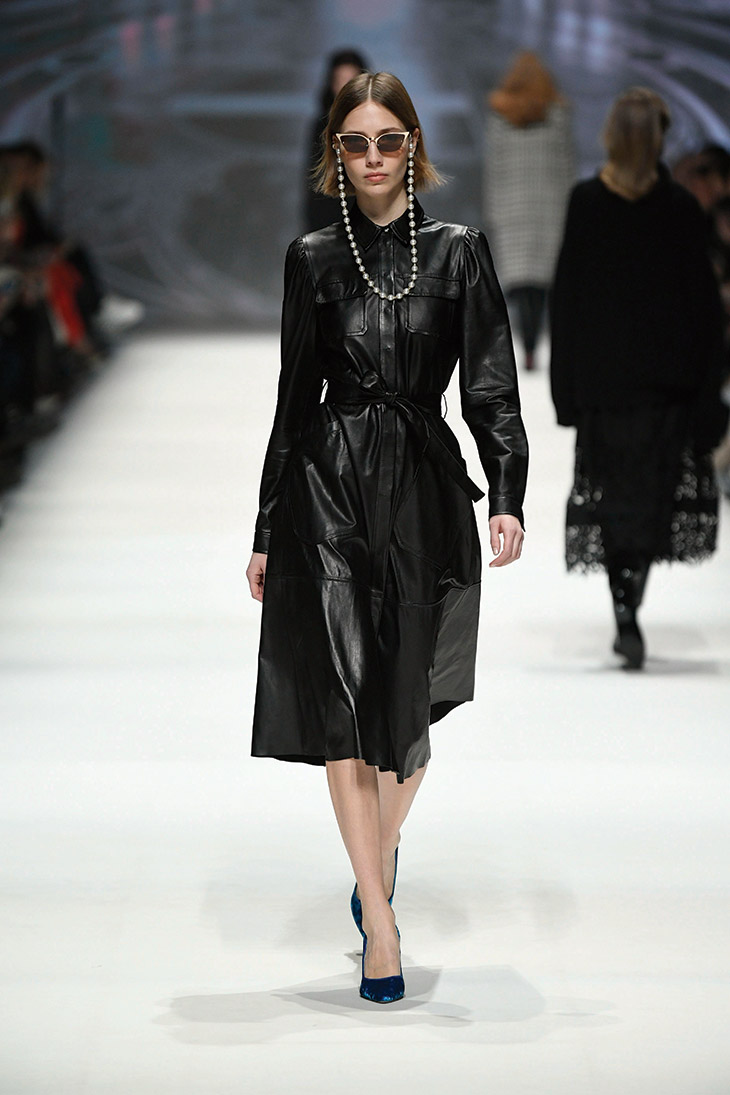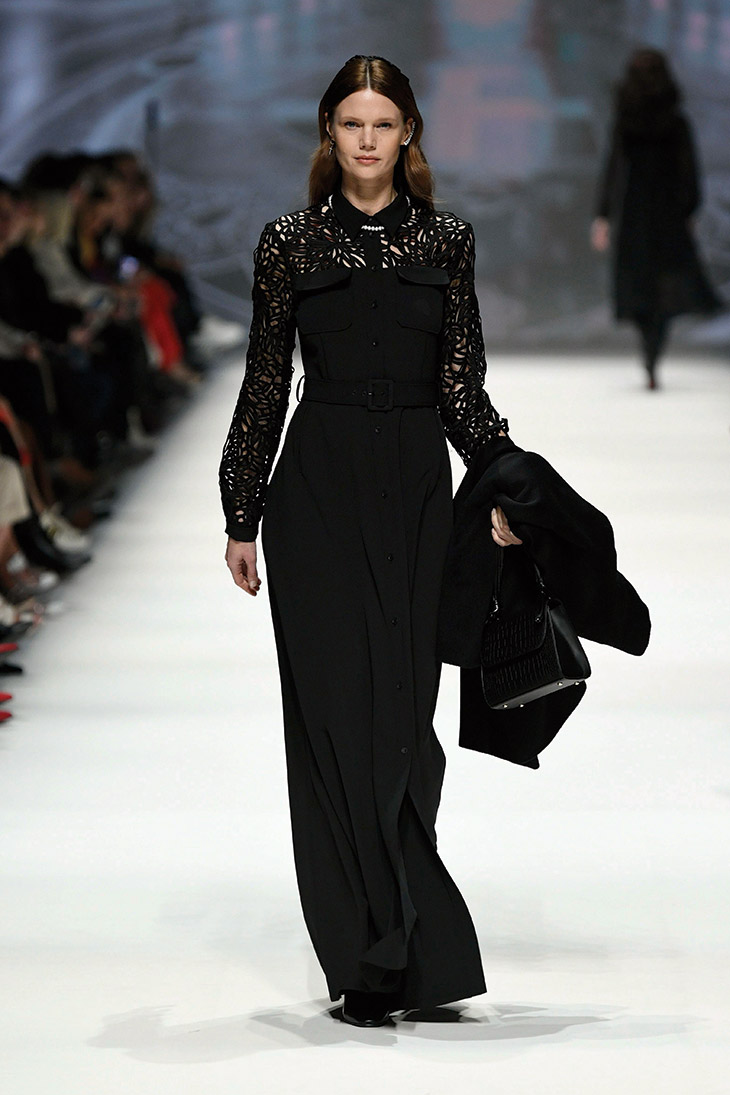 Who ever sat down at Piazza della Scala and observed the typical style of the Milanese will be delighted now: of course classy statement sunglasses must not be missing in this line! They are worn in rather mysterious hues. Italian style at its best!
Feminine accessories, such as graceful earrings, sophisticated scarfs and eye- catching handbags, round off these timeless looks, so do pumps and boots with rather high heels.
"RIANI'S DOLCE VITA" contains a bunch of highly desirable looks that convince you due to their sophisticated yet sensual character. They are, without any doubt, an enrichment for any Autumn/ Winter 2020 wardrobe.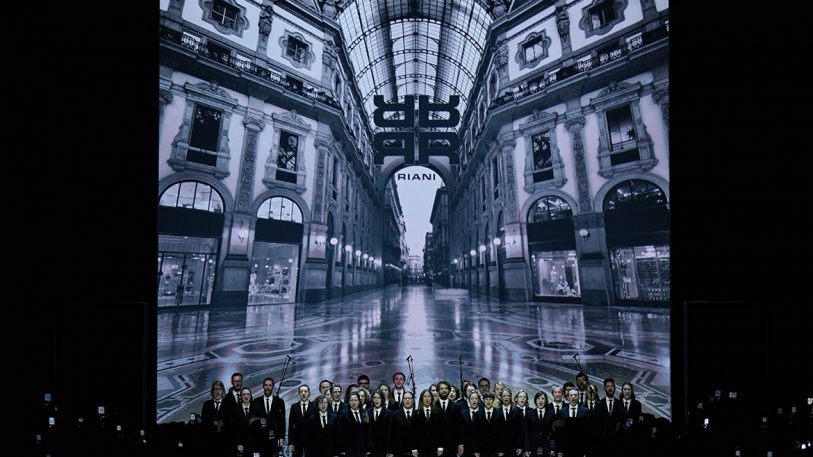 Photo by Stefan Knauer, John Phillips / Getty Images for Riani
Review by Sussan Zeck for D'SCENE Magazine