The inaugural Karl Lagerfeld Award for Innovation was awarded to Emily Adams Bode, a menswear designer behind her eponymous brand Bode. The award was presented by Carine Roitfeld, Style Advisor of the Maison Karl Lagerfeld, on Monday at the International Woolmark Prize ceremony in London.
When I first applied for the prize and read about its history, that's what I was most intrigued about. A prize like this is founded in changing people's understanding of materials and material culture. You can image that when Karl showed his designs, people were surprised by them. That's what this prize is all about: being innovative with wool, using it in new ways, printing it, patchworking it, and all sorts of different methods. It's an honor to follow in his footsteps. – said Emily Adams Bode
The winner was selected by a jury of esteemed fashion industry creatives, see here.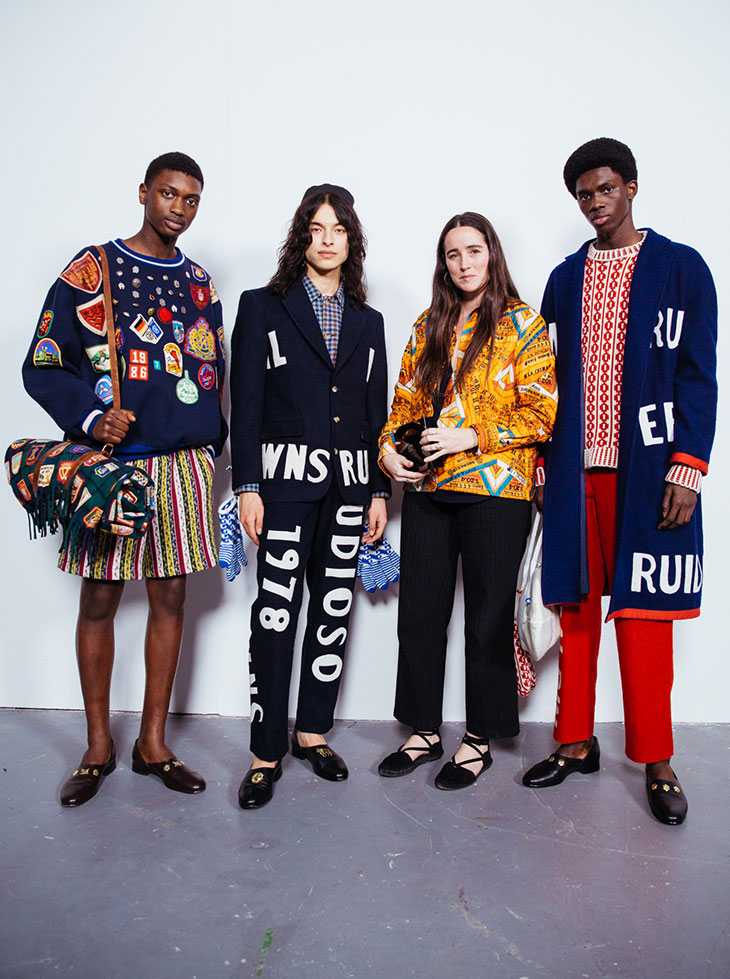 Presenting this award is very special to me, not only because Karl was a dear friend of mine, but also because of what the award stands for and represents. Karl was always looking for new talent, and he was instrumental in developing many young designers' careers. I have no doubt that he would have been inspired by all of the creativity here this evening. – said Carine Roitfeld
The winner of the 2020 International Woolmark Prize was Richard Malone, who created a collection inspired by his upbringing in Wexford. Read more here.