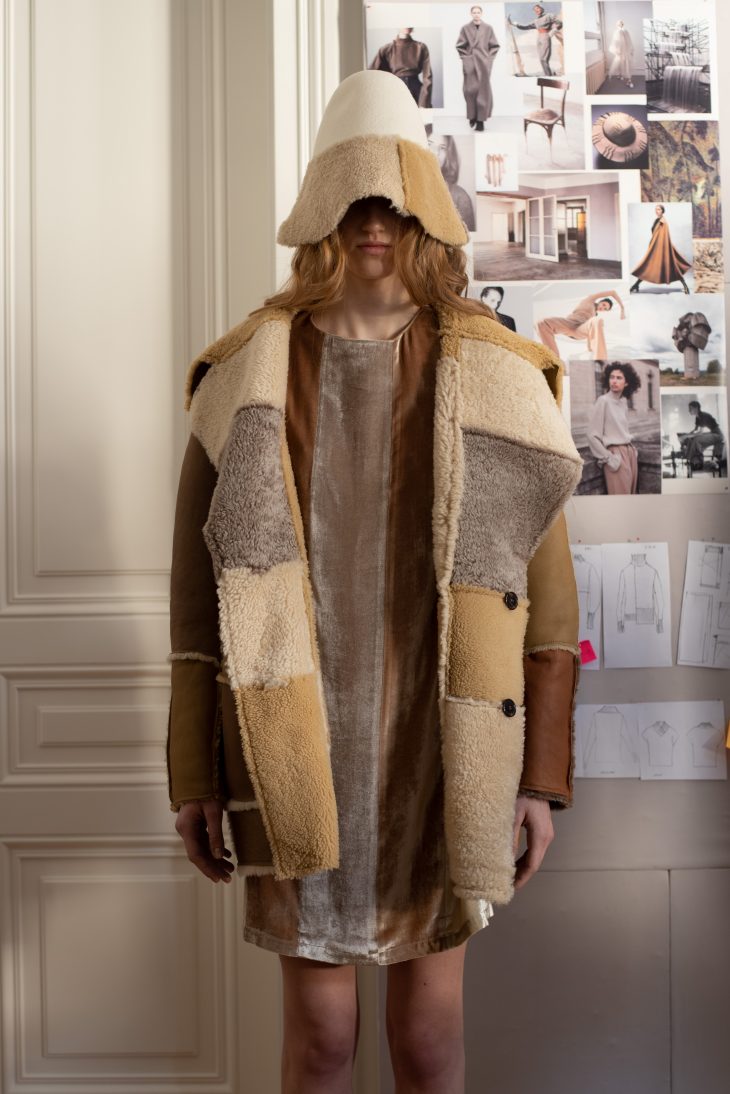 NEHERA Fall Winter 2020 show will be held tomorrow at Paris Fashion Week. The collection is a curious quest that opens the door to a forgottenfunctionalist studio of a distant relative. A kindred spirit and eccentric personality who left behind a sophisticated 40's wardrobe. The rediscovery unlocks a new perspective of rearranging pieces, ruffle up the old-worldly elegance, and disrupt traditions, only to revive the defiant spirit of the past in a new esthetic.
Pieces present a a journey of transformation and renewal that concludes in a harmonious balance between style and function.
The patterns for this season's collections are inspired by trees and forests, the tailoring has shifted to explore a more feminine direction. NEHERA will be using the upcycled materials from the previous seasons for the first time to create a unique patchwork styles.
At NEHERA the priority is comfort. Each product is carefully considered, from the tactile materials, to the exemplary craftsmanship, such that every item evokes a sense of ease, purpose, and understated elegance. Clothes are first pared back to their essence, reduced and refined to the tenets of utility. Then they are imbued with certain tenderness, warmth, and optimism that has
defined NEHERA from the very beginning.
Keep up with @designscene Instagram account tomorrow as @neheraofficial takes over before their #PFW show