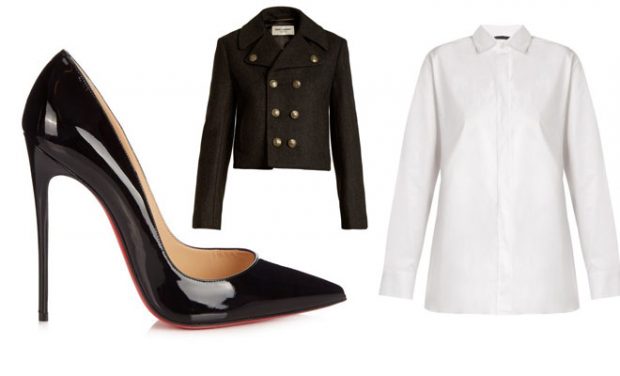 Nowadays there is no such a person who isn't interested in fashion. Even in the process of writing a newton essay a college student may think about what to wear for the presentation of his work. You are offered to check out a list of 10 clothing essentials with the help of which it is easy to create an infinite number of fashionable looks.
1. Classic white shirt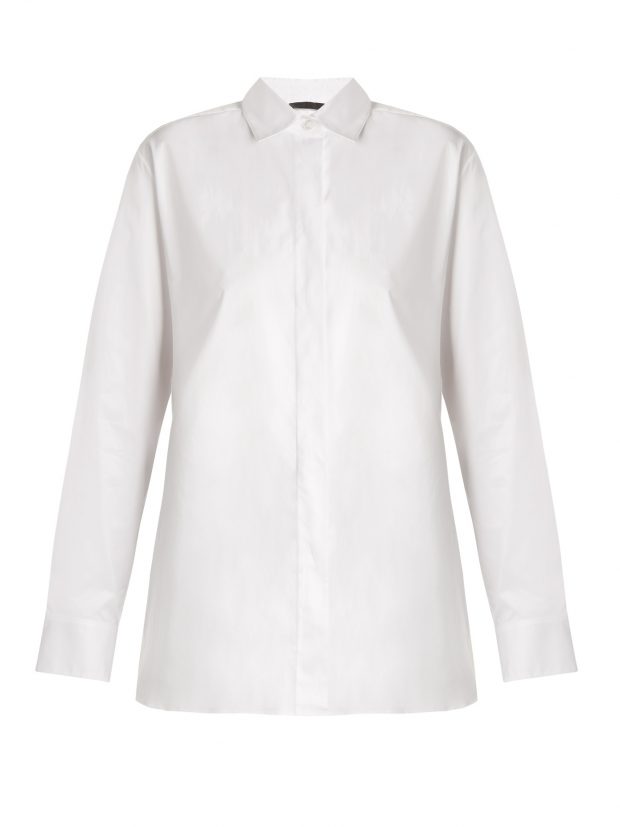 A classic white shirt is a versatile clothing item that can give any image the right mood. The fitted model in combination with classic trousers will be an ideal option for a business meeting, and a shirt, tied up at the waist with a skirt in the floor, will create a bohemian image. A wide man's shirt with rolled up sleeves, dressed in skinny jeans and high-heeled shoes, looks relaxed and sexy and is a perfect addition to any women's wardrobe. We suggest The Row (image above) .
2. Blue jeans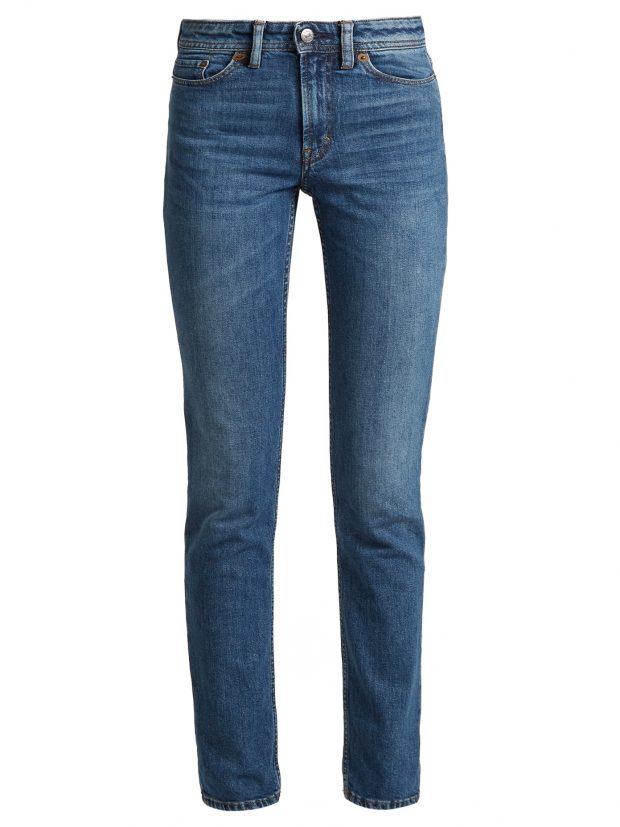 Jeans, no doubt, are presented in the wardrobe of any modern girl. But the indisputable must-have is precisely the model of a monochromatic blue color. Decorative accessories, embroidery, and appliqués lose their relevance over time, so it is wise to choose a simple timeless model. Blue jeans will look perfect with a chiffon blouse, knitted cardigan, t-shirt, sweater, top. We suggest Acne Studios – Blå Konst South mid-rise straight-leg jeans (image above)
3. Jacket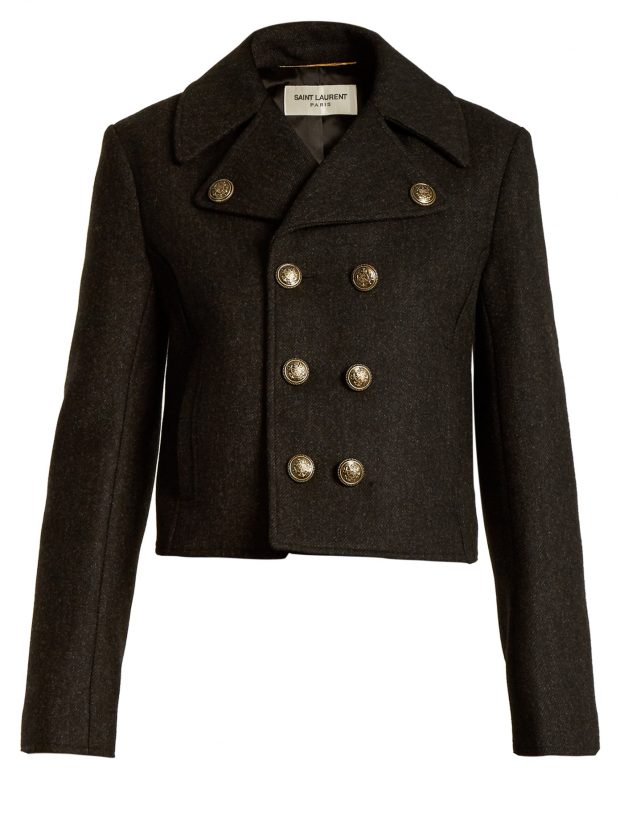 One more thing, without which it is impossible to imagine a fashionable wardrobe, is a jacket. Its cut, as in the case of jeans, is dictated by the figure – it can be a fitted jacket with narrowed sleeves or an oversize model with an active shoulder line. Both these options give the image elegance. The best colors for a jacket – black, dark gray or beige. We suggest Saint Laurent Military Wool Cropped Jacket (image above)
4. White T-shirt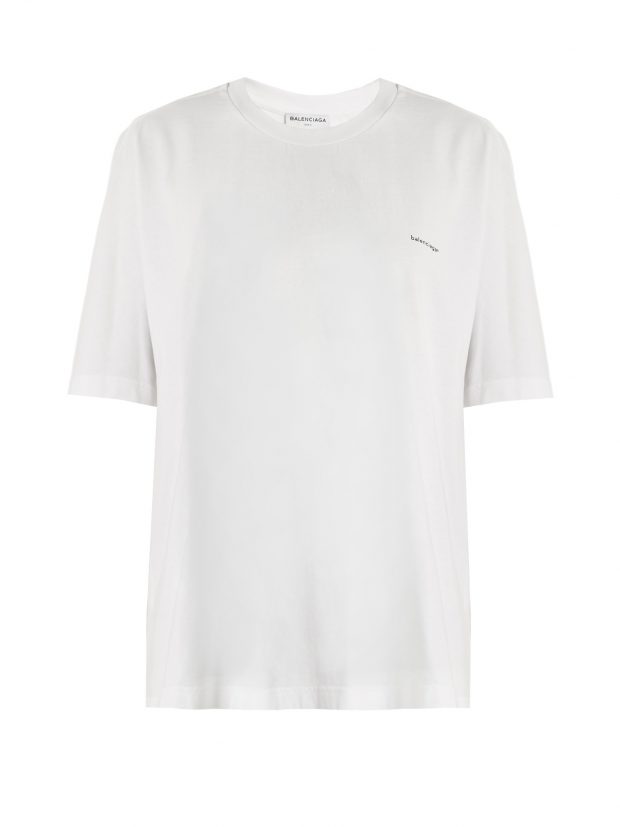 Once Giorgio Armani said: "The white T-shirt has become the alphabet of fashion." The simplest and most accessible thing – a cotton white T-shirt – is able to create miracles with the image. It can be combined absolutely with everything: with a long chiffon skirt it will become an independent element of the image, and if you wear a cardigan or a jacket it will delicately shade other clothing items you have on. We suggest Balenciaga Cocoon-shirt sleeve top (image above) .
5. Small black dress
A small black dress is a must-have for each woman. Becoming a symbolic silhouette and receiving its own abbreviation LBD (Little Black Dress), a small black dress is always fashionable. Classics of the genre Chanel and Givenchy are betting on its immense elegance, and even mass brands do not risk changing the concept. We suggest Versus Versace (image above)
6. Classical Pumps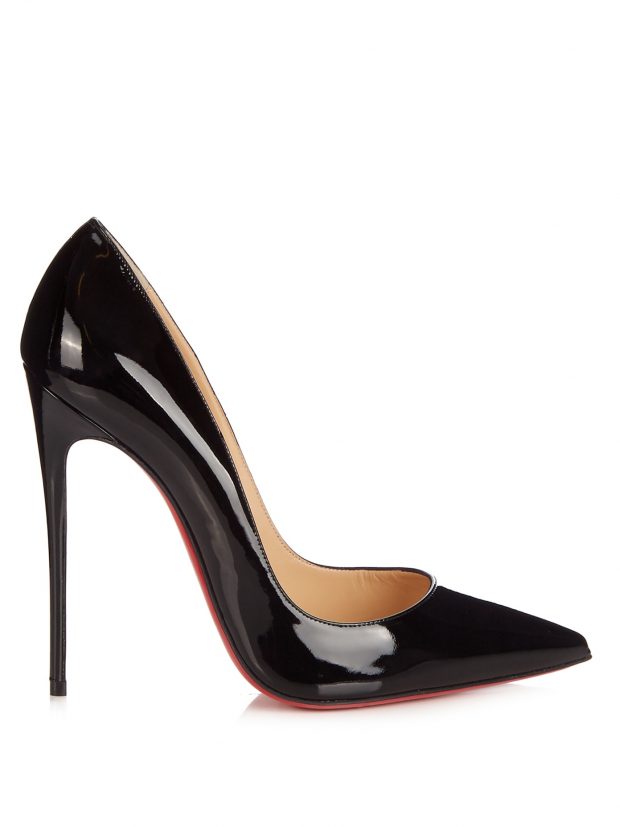 As for shoes, the first thing that comes to mind when it comes to a versatile women's wardrobe is the pumps on heels. Black or beige, varnish or suede – this model is timeless. Even the most ordinary jeans and T-shirts will look great with pumps as they will add nobility and refinement. We suggest Christian Louboutin So Kate 120mm patent-leather pump (image above)
7. Pencil skirt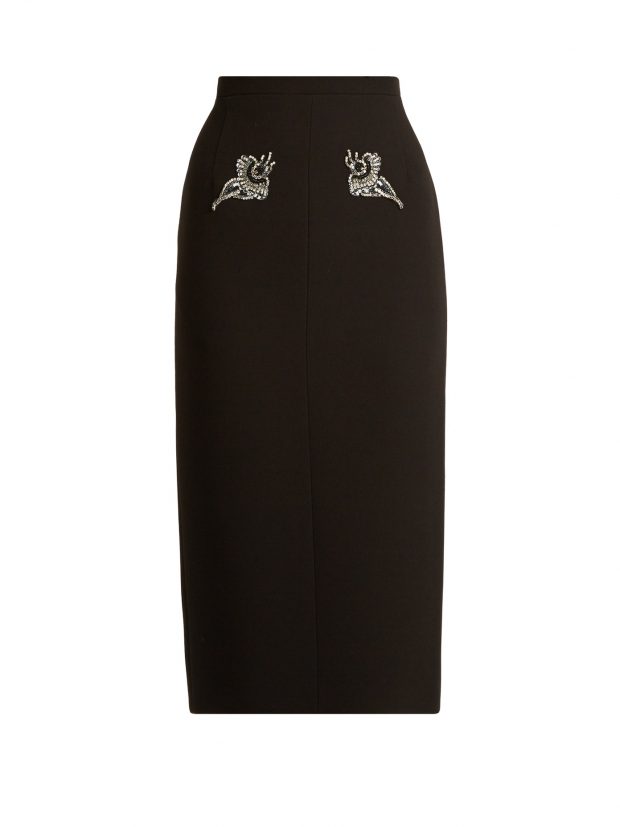 What can be more feminine and seductive than a pencil skirt that emphasizes the figure? The correct length is just above or just below the knee. The dark monophonic model will slim without attracting attention to the hips, but only a slender girl can wear a skirt-pencil with a print because in this case the skirt visually adds a few centimeters. We suggest No. 21 Crystal embellished pencil skirt (image above)