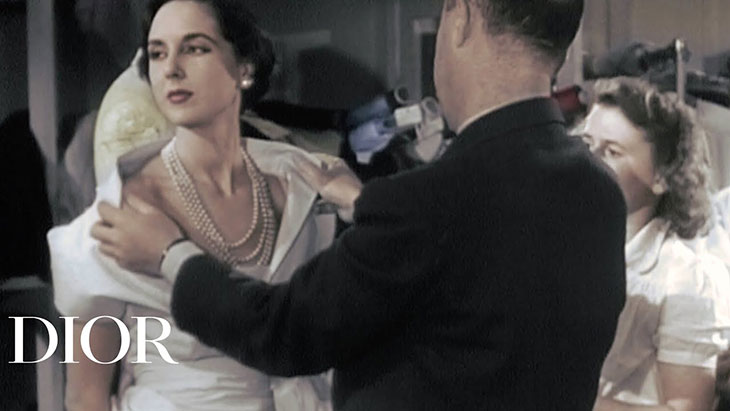 Dior takes you behind the scenes of the autumn-winter 1949 haute couture collection designed by Monsieur Dior, with a documentary Haute Couture, directed by Henri A. Lavorel. Discover the secrets of 30 Avenue Montaigne and the creation of its icons, offering an extraordinary introduction to the founding couturier's "kingdom of dreams" from the comfort of your home.
"Couturiers embody one of the last refuges of the marvelous. They are, in a way, masters of dreams," – Christian Dior
With the founding of his House in 1947, defined by the New Look revolution, Dior transformed his dreams into irresistible creations and his visionary spirit enhanced the beauty of women around the world. Through the wonder and fantasy of his collections, Monsieur Dior became the magician who shaped his muses' happiness.
"Whatever you do – whether for work or pleasure – do it with passion! Live with passion," – Christian Dior.
Head to the Dior YouTube channel on Thursday, April 23 at 4pm to watch the documentary.