With different cuts, fits, colors, and embroideries, these summer denim trends are the horizon. Get ready to get down with these summer styles!
Jeans feel so modern and on-trend, it's hard to believe that they've been around for nearly 150 years.
But different fits, styles, and washes go in and out of fashion all the time, breathing new life into our jeans collections every season. Plus, denim trends have also brought our attention to the appeal of other denim items, from jackets and skirts to shorts and dresses.
In fact, it's this versatility that inspires us to update our wardrobes whenever a new denim trend catches our eye. So what's new for 2020 when it comes to denim styles and jeans trends? Keep reading to find out!
Embroidered Denim
One of the hottest 2020 jeans trends we're seeing is jeans featuring embroidered denim. This gives a feminine touch to more relaxed jeans, contrasting well with the rips and holes that are still a key look for this season's denim styles.
Tap into this trend without buying new by attaching customizable embroidered patches to your favorite jeans, skirt, or jacket.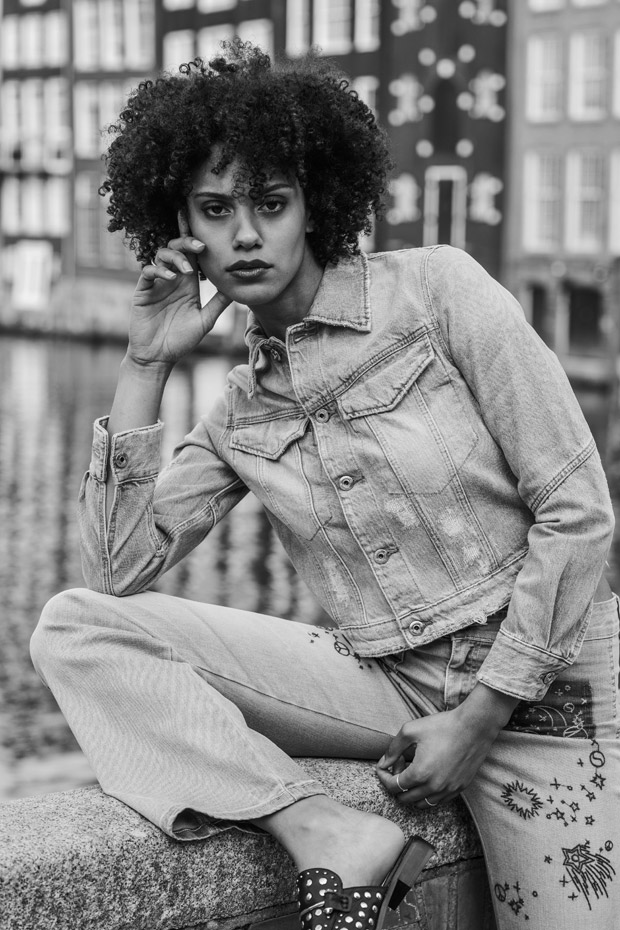 Denim Shirt Dress
Forget the shapeless denim shirt dresses of the past. This season, denim dresses are cut to accentuate your curves with an hourglass fit and belted waist. In particular look for pale denim in shades of cream, lemon, and bleach-washed blue for ultimate 2020 vibes.
Wear yours a little open by laying the collar down flat, and you might want to forget a couple of buttons too. The result is a sexy yet structured look that's perfect for both day and night.
Mom-Style Denim Cut-Offs
One of the biggest jeans trends in recent years is the 'mom' jean. Cut high on the waist and a little looser in the leg, this style is super flattering and very '90s.
The same goes for mom-style cut-offs which are ideal for rocking in the warmer weather. They tend to be a little longer than regular cut-offs too, meaning they're a good option if you want more butt coverage than most denim shorts provide.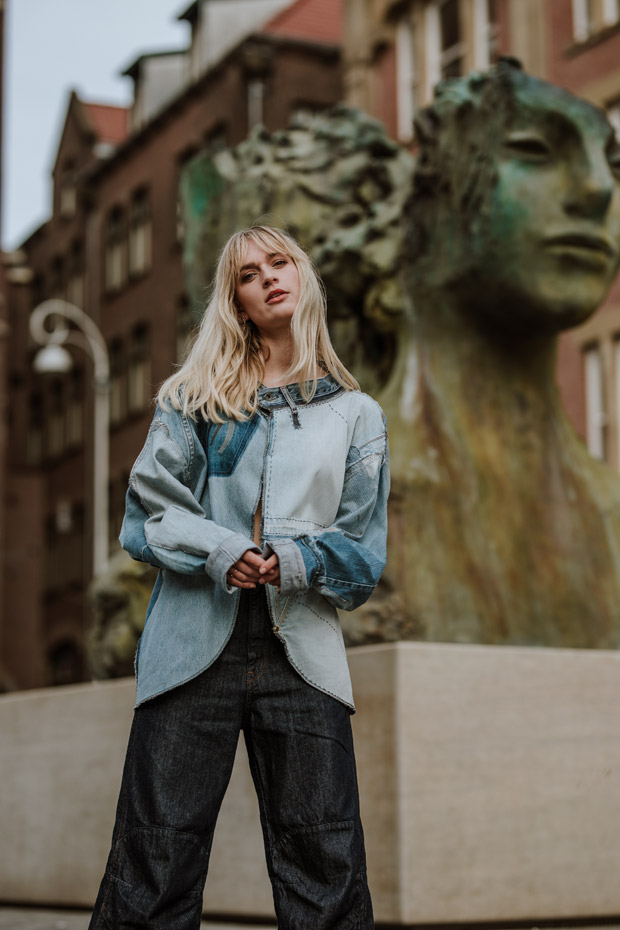 Coordinating Denim Set
For a real statement denim look, pair a long-sleeved denim top with some high-waisted jeans. For maximum 2020 appeal, the top should have the '80s feel with exaggerated shoulders and a cropped cut. Combine this with streamlined zippered jeans in a matching wash and you're good to go!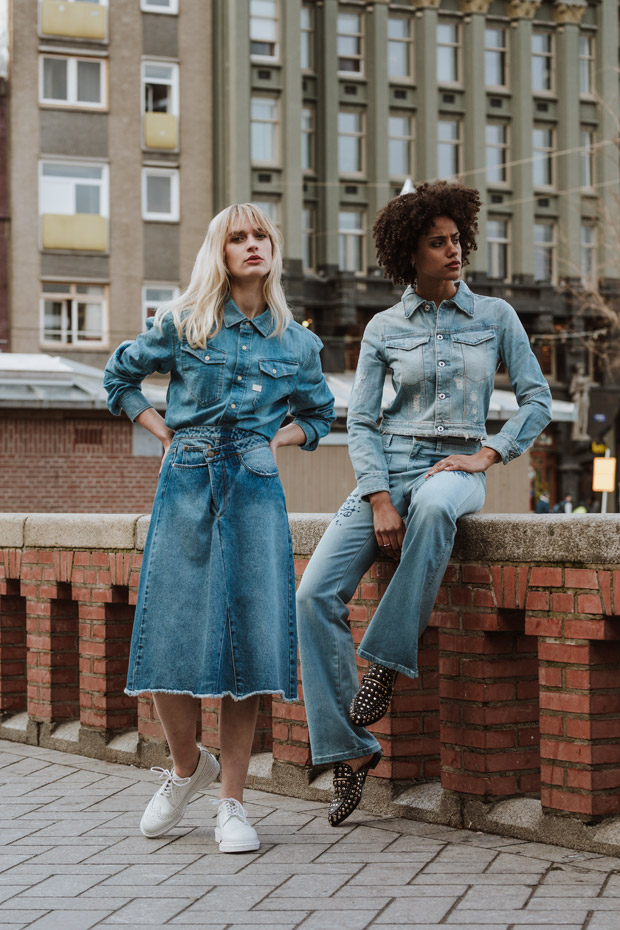 High-Waited Skinny Jeans
If you're not ready to part with your beloved skinnies just yet, you'll be pleased to hear that the skinny jeans trend is here to stay for at least another season.
To make your skinny jeans feel more 2020, wear them with a puffy-sleeved top, an athleisure-style loose vest, or a crochet cami this summer.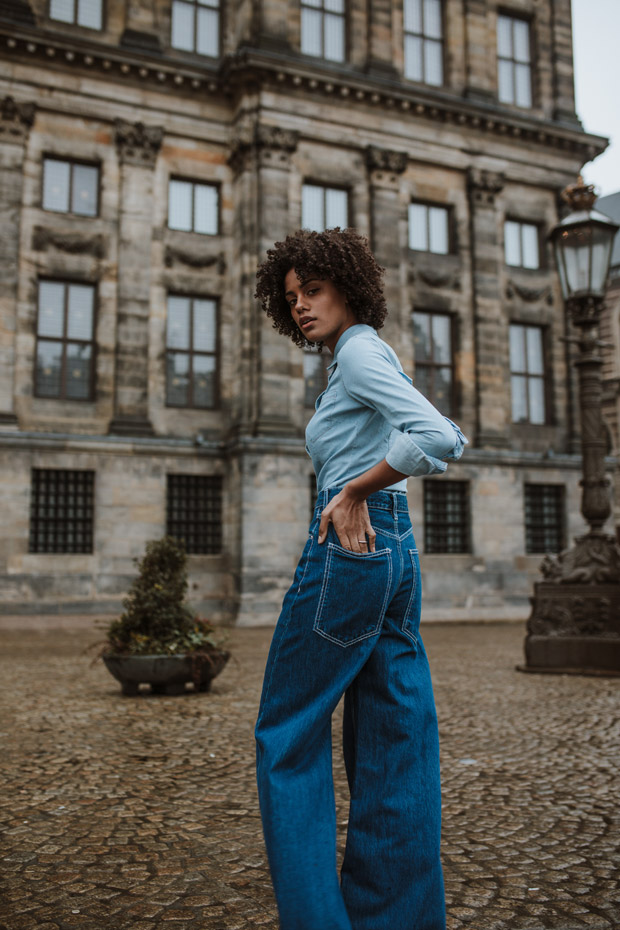 This Season's Hottest Denim Trends
From old favorites to new detailing, bold looks to flattering styles, these denim trends show that 2020 has something for everyone.
And, whether you opt for a bold matching denim set, pull on your favorite skinny jeans, or update your denim styles with some embroidery, you're sure to look super on-trend for the coming season.
For more of the latest fashion trends, be sure to check out our other blog posts.
Images from DESIGN SCENE STYLE: Denim Takeover in Amsterdam by Liselotte Fleur 
– See the full story here