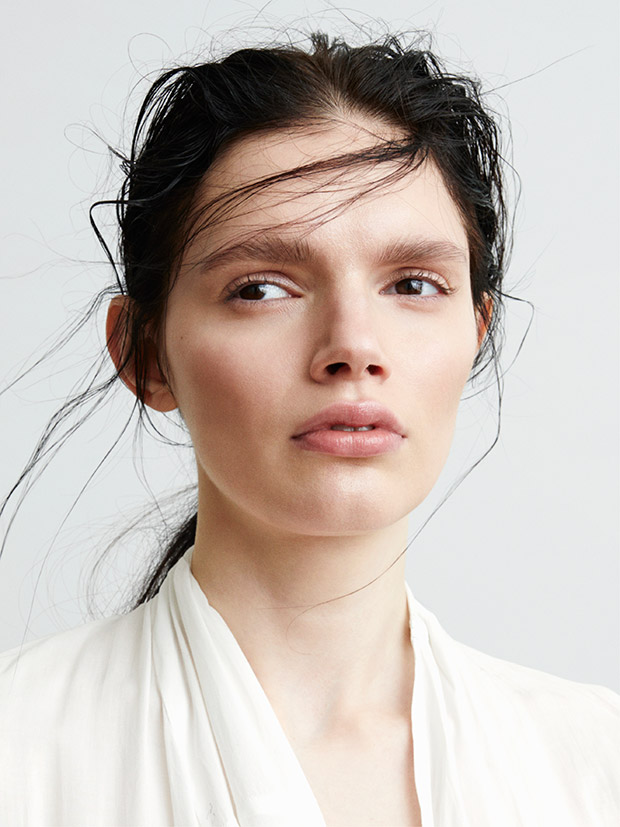 If you're prone to oily skin, you know how challenging it can be to maintain a healthy oil balance in warmer months. Oily skin simply means your body produces more oil, which can create an overbalance in moisture levels on your face. This increase in oil production can lead to clogged pores, blemishes, shine, and other concerns. Sun exposure and sweat can contribute to higher levels of oil in the skin for everyone, so if you're already prone to oily skin, you're also likely more prone to those issues in the summer.
RELATED: BEAUTY
There are a number of ways to help reduce that shine and keep your oil levels under control. It starts with good habits, but it also relies on high-performing products that are made for oily skin or specially formulated to protect from sun exposure. Below is a compilation of steps you can take to reduce shine and balance oil production, including suggestions of skincare for oily skin products.
Read more after the jump: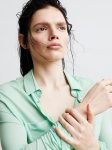 Keep a Steady, Gentle Cleansing Schedule
As you spend time in the sun and sweat more, you may be tempted to wash your face more often. However, that could end up stripping some of your natural moisture levels, which will only cause negative oil buildup in your skin.
Using a gentle cleanser twice a day is enough to help balance your skin's moisture levels. Look for cleansers that are oil-free, foaming, or gel-based. These will be easier on your skin, protecting the moisture barrier without increasing oil production, and they'll still provide a thorough cleanse. Focus on products that advertise non-comedogenic formulas. Clogged pores are a common concern for oily skin, and these products are designed to avoid contributing to that issue.
Drink a Lot of Water
On the topic of hydration, healthy water levels in your body equal healthy water levels in your skin. This is especially important in the warmer summer months. Sun exposure and sweating contribute to dehydration, and you use up your body's water stock a lot faster when it's hot.
Keep a water bottle with you while you're out, especially if you expect to be in the sun more than normal. Even if you're staying in, drink water often. Well-hydrated skin often appears clearer, smoother, and tends to sport a healthier glow—who doesn't want that?
Moisturize Your Skin
This step partners well with staying hydrated. It may seem counter intuitive to moisturize when your skin already seems to have an excess of moisture, but it's actually critical to protecting your natural barriers against the factors that contribute to overproduction of oil. While drinking a lot of water certainly helps, your skin also needs a little boost on the surface, and that's where a high-quality moisturizer comes in.
An oil free face moisturizer formulated with natural hydration-boosting ingredients like rice water and prickly pear extract is a powerful option if you're focused on finding skincare for oily skin. You may also look for one that's gel- or cream-based, as these types of products are more likely to be formulated without oils and be non-comedogenic.
Be Smart with Your Makeup
Let's face it: As much as we love our cosmetics, many of the products we use are prone to clogging pores. Whenever possible, try to avoid wearing too much makeup to let your skin breathe. If you do choose to wear cosmetics, seek out non-comedogenic formulas and remember to remove them before you go to bed. It might also be helpful to consider waterproof products; they're less likely to trap sweat and dirt if they're less prone to running. To further help makeup stick, apply a tried-and-true primer first. Look for one that's formulated with skin-friendly probiotics, licorice to help even skin tone, and chia seeds that offer a calming effect to reduce the look of redness.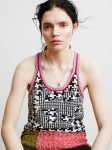 Know Shade Is Your Friend
It's hard to avoid turning your face up to the warm summer sun, especially after a long winter or rainy spring. By all means, enjoy it! Just make sure you're also taking steps to protect your skin as well. It's never a bad idea to kick back for a bit in the shade.
You might also think about investing in a fashionable wide-brimmed hat, for example. It's an easy way to keep the sun off your face while you're out and about, but it also just looks chic and stylish. Hanging out in the shade is also more likely to keep you cooler, which will lower the chances of sweating. That means less oils building up on your face!
Understand Sunscreen Is Essential
When outside, it's still possible—and necessary—to protect your skin from potential sun damage. Exposure to UV rays can lead to more visible signs of aging, dark spots and discoloration, and other concerns that tend to appear on your face more easily than other parts of your skin.
For oily skin, you want to look out for sun protection in non-comedogenic formulas that are reported to be non-greasy. As an added benefit, some of the best SPFs on the market don't just protect against outdoor sun exposure; they also offer protection against blue light and other environmental stressors. Whatever product you choose, aim for an SPF level of 30.
Address Dead Skin Cells
There's no real way to sugar-coat it: Dead skin cells collect on the surface of your face and can lead to oil build-up and clogged pores. That's why an exfoliating product is a crucial addition when you're adopting skincare for oily skin. It helps to slough dead skin cells from the top layer of your skin, revealing the newer and healthier surface below. Exfoliating regularly also protects the natural moisture barrier on your skin, which can aid in balancing the overproduction of oil.
There are a number of options for exfoliating products out there. One is a timeless classic: the sugar scrub. Sugar is a natural ingredient that's water soluble, so it's gentle enough to apply to your skin for an exfoliating treatment. Look for scrubs that also contain natural ingredients with exfoliating properties, like papaya and pineapple, for a particularly powerful effect.
Another high-performing exfoliating treatment is one that comes in mask form. You can apply it two to three times a week for five minutes before rinsing, and the result is fresher, smoother, and healthier-looking skin. Consider a product that's formulated with lactic acid, a natural exfoliant; turmeric to reduce the appearance of inflammation; and blueberry extract, which is a highly effective antioxidant ingredient.
Images by Christoph Musiol for Beauty SCENE