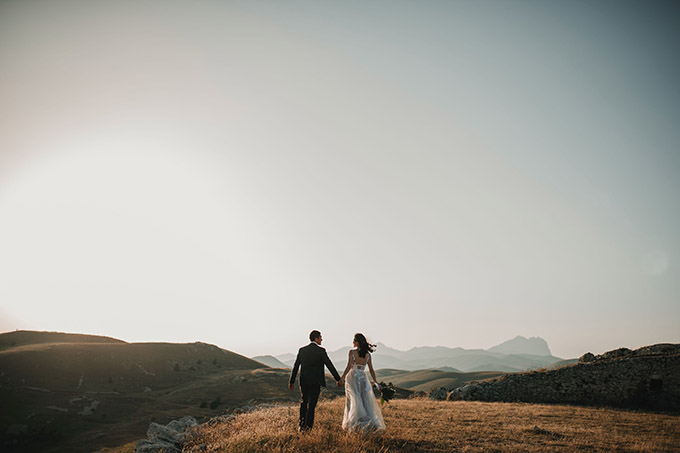 Weddings might seem like they have stayed more or less the same over the decades. And while certain traditions have stood the test of time, most haven't. Trends that have been scrapped by couples of this generation have been replaced with ones that allow for more progressive, personalized affairs. Here are three ways today's weddings are nearly unrecognizable to the unions of the past.
1. Bridal Fashion
What brides wear has ebbed and flowed depending on the decade and a trendsetting couple of that particular time. There have been simpler periods of wedding attire, such as during the Great Depression, when most dresses were made from inexpensive rayon material followed by more ornate periods like when Hollywood actress Grace Kelly married Prince Rainier III. The famous starlet's dress was made up of more than 400 yards of fabric, including lots of silk and lace, naturally.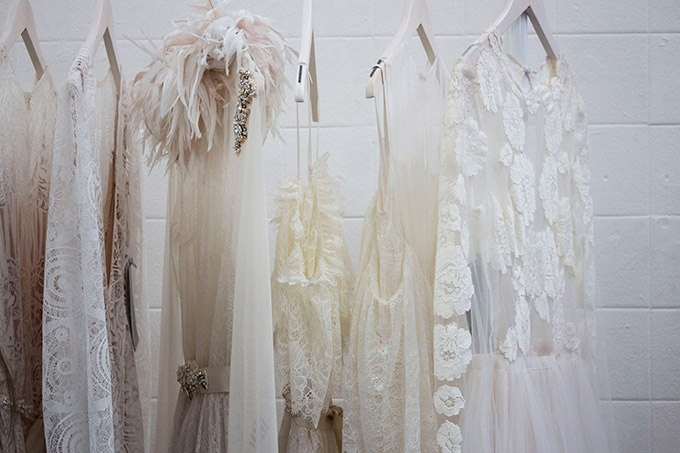 Today's brides feel just as comfortable walking down the aisle in backless or vintage numbers as they do in a chic sheath or tux. Some modern brides want entire bridal wardrobes styled from rehearsal dinner picks to after-ceremony jumpsuits. As far as wedding wear for today's couples, pretty much anything goes as long as it doesn't sacrifice style or personality.
2. Wedding Correspondence
It might be hard to imagine how couples of yesteryear managed to send out their wedding invitations without any digital assistance. History says at first a town crier would announce wedding celebrations, and everyone was invited unless, of course, your family wasn't on great terms with those throwing the event. Let's quickly rifle through some of the other announcement methods, such as the delivery of invites on horseback or by a household attendant until, of course, our modern-day postal service was deployed.
Even just a few decades ago, brides were still attempting to deliver invites, record responses, and keep track of congratulatory mail all with pen and paper. Luckily today, there is a solution to all that struggle in the form of stylish wedding websites. Websites like Minted.com not only source their offerings from thousands of independent artists around the globe, but they also help couples with the more tedious elements of wedding communication.
Another great feature, when using a custom wedding website, is your ability to change or update any communications about your celebration. That way, every single one of your guests can stay informed on happenings surrounding your big day, and you get to dial down your stress level.
3. Wedding Receptions
The 1960s brought wedding receptions to the peak of popularity. Before this groovy time, receptions weren't a must at any wedding, but more of a bonus. Usually, these "bonus" receptions were pretty laidback affairs with causal offerings such as cake and spiked punch and family members doubling as waitstaff. As you might imagine, not a lot of planning or preparation was needed for these middle of the day at home gatherings.
This sounds nothing like the lavish after-parties of today's wedding world, where the average couple spends between $12,000 and $14,000 on their wedding venue and catering and months, sometimes years piecing together the perfect event. In today's realm of receptions, no two gatherings look the same. As personalization has become a hallmark of modern weddings, you might find sleek and minimal or nontraditional and rustic-themed bash depending on what the engaged pair defines as unique to them.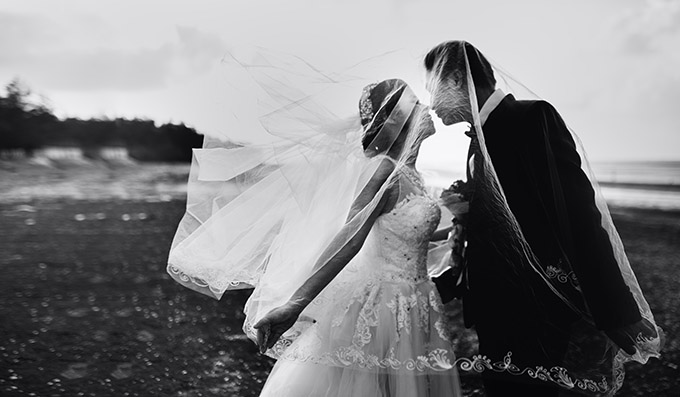 Then vs. Now
Like matching bridesmaid gowns and lunchtime vows, non-personalized invites or not having a digital catchall for your celebration feel like relics of the past. Wedding celebrations are as varied, design-specific, and unique in large part because today's digital landscape has made wedding planning exceptionally fun, easy, and filled with joy — just like your upcoming wedding day should be.