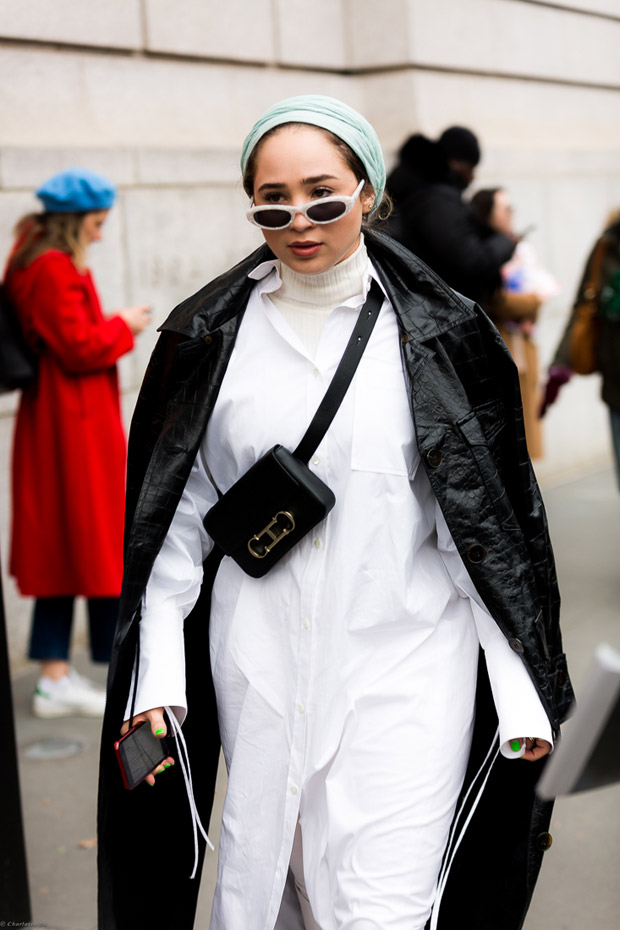 Getting streetwear right is not as easy as it looks. Read on to discover the streetwear guide to looking fly all the time here.
Can your fashion sense control minds?
Studies show the outfits you wear affect what other people think about you. However, the power of clothes doesn't stop there. Your clothing choice also impacts the way you feel about yourself!
If you want to look and feel cool all the time, streetwear is the perfect fashion choice. However, if you don't know how to create the right streetwear outfit, you'll wind up looking silly instead of cool.
Luckily for you, we've created a short, but complete, streetwear guide. We'll review what to do and what NOT to do when wearing streetwear. So take a look, and learn how to dress street style.
Wear What You Like
As an adult, you'll want to avoid trying to compete with teenagers in the streetwear world. When it comes to youth culture, streetwear is all about sporting whatever's brand's popular.
However, you don't have to fall into the trap of becoming a hype beast. You don't need a street outfit that displays different logos and brand names.
Instead, let your streetwear wardrobe be a reflection of what you're all about. If you're not sure what you like, visit shopjessicabuurman.com for outfit inspiration. Next, you'll want to choose garments that flatter your body.
To get flattering clothes, focus on finding garments that are loose instead of baggy. Loose street clothes still fit your body, instead of hiding your figure as baggy clothes will.
Premium Fabrics for Streetwear Outfits
In the past, streetwear was made with incredibly thick, durable clothing. The result was boxy looking outfits, that could withstand extreme sports like skateboarding.
While you don't need thick durable clothes, you should make sure your streetwear is still resilient. After all, you don't want to put together an outfit, only to have it fall apart after a few washes.
By sticking with premium fabrics you'll be able to choose resilient garments that also flatter your body. Here's a shortlist of fabrics that work great for streetwear:
Woven cotton
Linen
Silk
Wool
Polyester
Nylon
French Terry
Cotton Jersey
Woven cotton works great for beanies, sweat pants, sweaters, hoodies, and handkerchiefs. Depending on the look you're going for, you can choose to get lightweight cotton weaves or heavy weaves that resemble a canvas type material.
Linen is another material that you can get woven, and it also comes in a variety of weights. Linen works especially great for making thin pieces of clothes. So if you wanted a thin tank top, look for one made primarily with linen.
If you're looking to wear a street suit or street paints, we suggest you stick with garments made from silk. The silk fabric will give you a luxurious look, while also flattering the form of your body.
Finally, if you live in a cold environment, wool streetwear clothes could be a perfect choice. Sweaters, trousers, and street suits all look great in wool.
Streetwear Mistakes to Avoid
Moving on with our streetwear guide, let's review common mistakes you'll want to avoid. For starters, you'll want to avoid spending a ton of money on streetwear clothes, only to ruin your look with a cheap haircut.
A cheap haircut can tear apart the ideal streetwear look. That's why we suggest you pay a little bit more money to get a quality haircut.
Next, you'll want to make sure you don't accidentally buy clothes that don't color coordinate. Color coordination is a big part of achieving the perfect streetwear appearance.
As you begin to piece together an outfit, figure out what your color scheme will be. It's easy to get so caught up in buying the coolest pair of pants, that you don't check if they work well with the color of your shirt.
Finally, the last mistake you'll want to avoid is wearing the wrong shoes.
Streetwear Guide for Shoes
Shoes are arguably one of the most important parts of a streetwear look. Your kick game can either make or break your outfit, so if your shoes are lacking, it's time to step it up!
Nikes and Vans
No streetwear shoe collection is complete without at least 1 pair of vans. The iconic shoe choice is easy to find at almost any shoe store.
Next, it doesn't matter what type of Nike shoe you get as long as you have at least one pair. The popular checkmark on the side of your shoes is invaluable in the streetwear game.
Casual Trainers
Trainers give you the ability to sport a more retro look, while also offering versatility. Another benefit of wearing trainers is that they won't be the cornerstone of your outfit. If you have an especially eye-catching shirt or pair of bottoms, you won't have to worry about your shoes stealing the show.
Converse With Black Low Tops
Converse, are Chuck Taylors, are incredibly relevant when it comes to streetwear. Go ahead and grab a pair of white low tops or black low tops. You'll be able to switch the shoes out to go with a ton of different outfits, while still tying together the classic streetwear look.
The Graphic Hoodie
What statement do you want your streetwear outfit to say? Are you trying to express the fast-paced nature of a busy urban environment? If yes, choose a graphic hoodie that's busy, with a lot happening in the image.
Whether you're trying to send a cultural, or political message, the right graphic will help you get your message out. In addition to helping get your message out, graphics also transform the hoodie into something more.
Instead of just serving as a jacket, a colorful graphic could make the hoodie the cornerstone of your outfit. A hoodie that would otherwise look average suddenly becomes a mobile piece of art.
Love Your Look
There you have it! The ultimate streetwear guide to guarantee you achieve that casual-cool look.
Now you can start piecing together your favorite streetwear outfit. For more articles like this one, check out the rest of this site!
Images from NYFW: Street Style Looks from New York Fashion Week FW19.20 by Charlotte Deckers – See the full story here