Designer Arthur Avellano continues to explore latex with his Spring Summer 2021 collection, presented with a video directed by Hugo Lopez, as part of digital Paris Fashion Week. The collection merges black and white, for elegant, natural, and unique looks.
Fashion photographer Alexandre Faraci captured Arthur Avellano's SS21 lookbook featuring models Romain Brau, Gwenn Rubeillon, Anaïs Lehugeur, Théo Malet, Elisa Meliani, and Axel Joseph. In charge of styling was Nicolas Dax, with art direction from Jane Ferreira, and set design by Kenia Raphael. Beauty is work of hair stylist François Laly, and makeup artist Prunelle Chenevrel.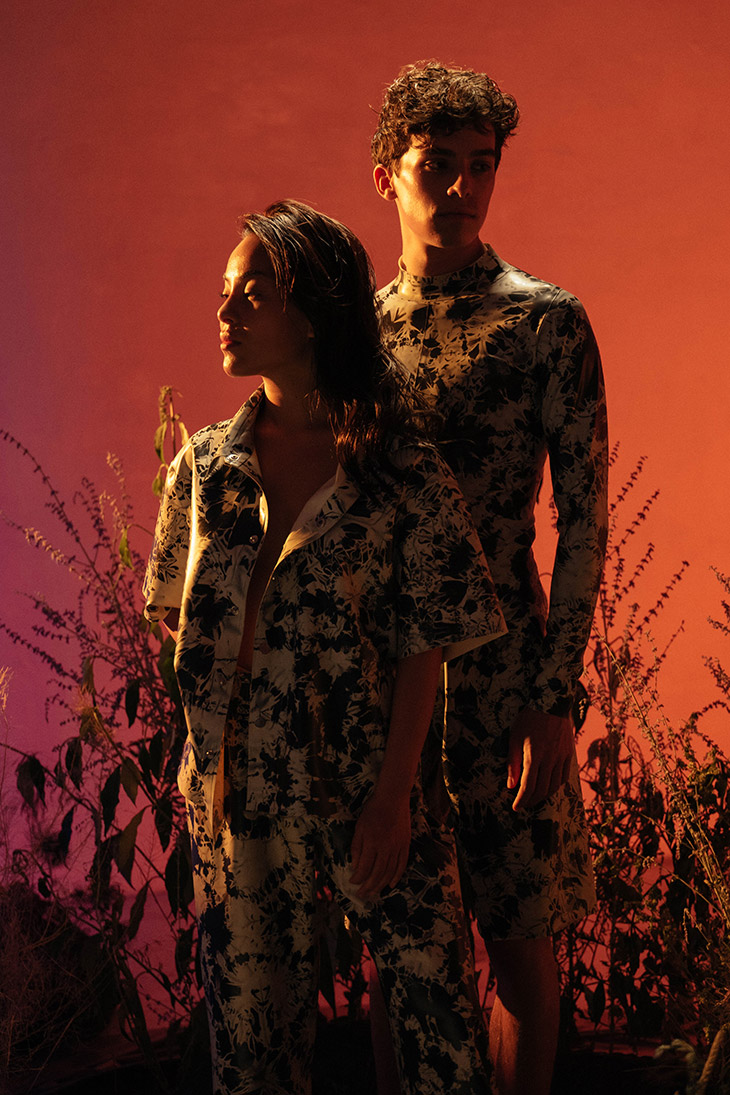 DIRECTOR – Hugo Lopez
ART DIRECTION – Jane Ferreira
STYLING – Nicolas Dax
ASSISTANT – Juliette Nicolle
MODELS – Romain Brau, Gwenn Rubeillon, Anaïs Lehugeur, Théo Malet, Elisa Meliani, Axel Joseph
DIRECTOR OF PHOTOGRAPHY – Sébastien Trân
DIRECTOR OF PHOTOGRAPHY ASSISTANT – Antoine Vié
ELECTRO CHEF – Romain Mosti
SET DESIGNER – Kenia Raphael
MAKEUP ARTIST – Prunelle Chenevrel
Hair Stylist – François Laly
MUSIC – Pangol
PHOTOGRAPHER – Alexandre Faraci
VIDEO EDITOR – Matthieu Rouart
PRODUCTION – Studio Maurice
PRODICTION ASSISTANT – Louna Sifferlin
STUDIO – Studio Maurice
SPECIAL THANKS Paris Fashion Week, La Fédération De La Haute Couture Et De La Mode, Le Défi, Station Service, Studio Maurice, Rvz, Elite, Jean-Gabriel Paya, Nicolas Dax, Florence Egli, Juliette Nicolle, Mediperle Ducrot.
Courtesy of ©ARTHUR AVELLANO / Station Service