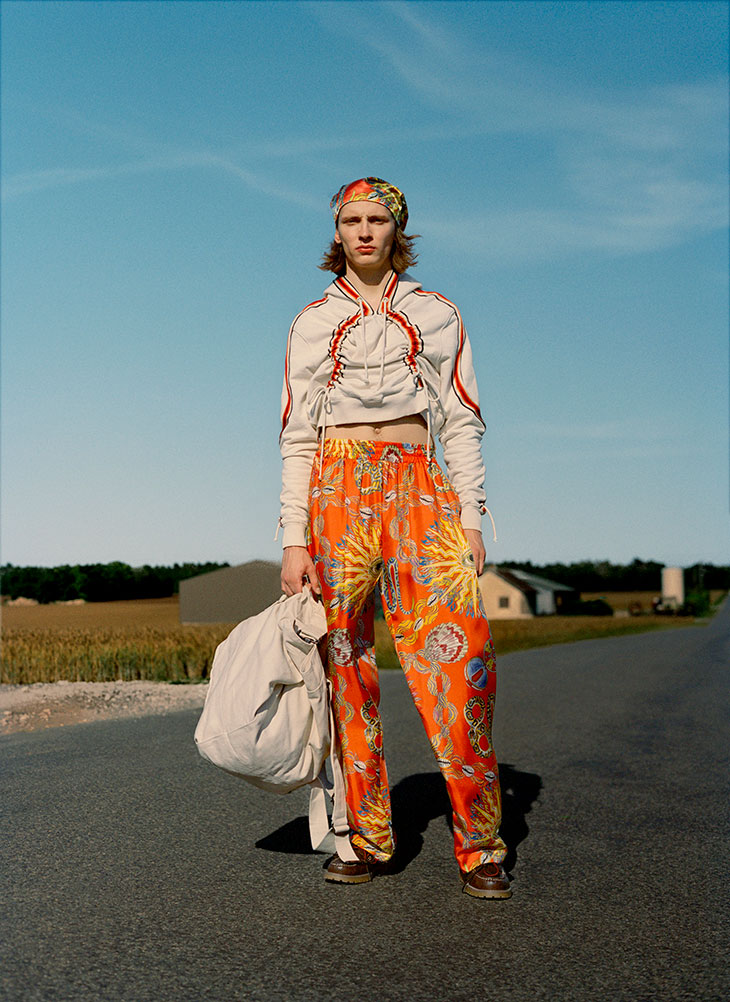 Discover Bluemarble's Spring Summer 2021 collection, inspired by founder Anthony Alvarez's multicultural background. Named Summer Psyche, the collection mixes the codes of hippy counter-culture with the spirit of liberation and a message of unity that's needed now more than ever.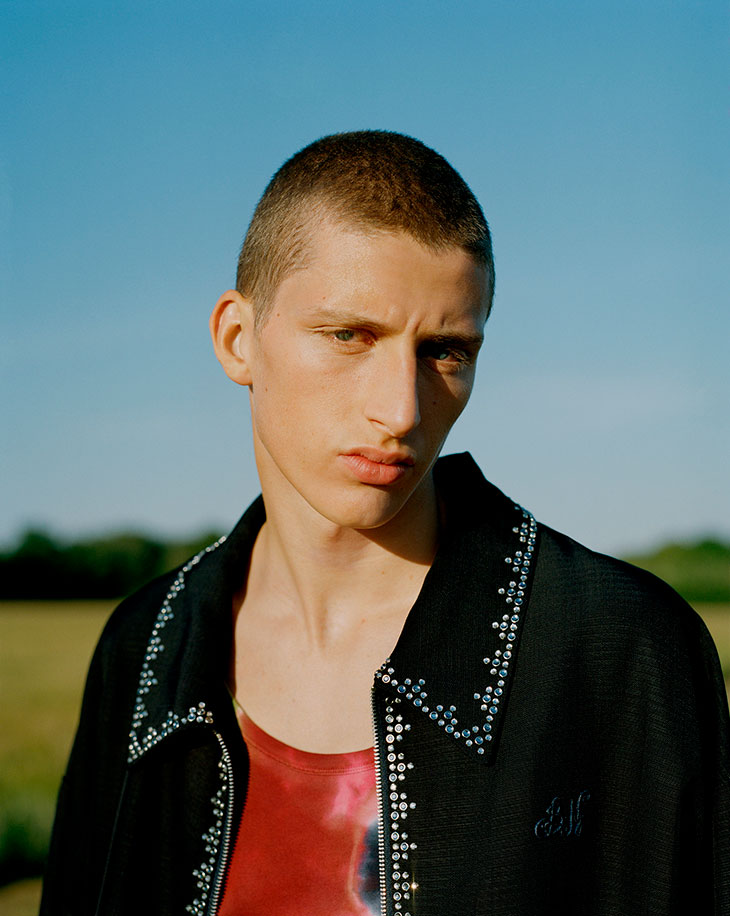 Memories of summers spent at the heart of the urban bustle of New York and New Jersey collide with the nature-filled, languorous daze of the French Riviera, a crossover that's emblematic of Anthony Alvarez's double nationality.
– Bluemarble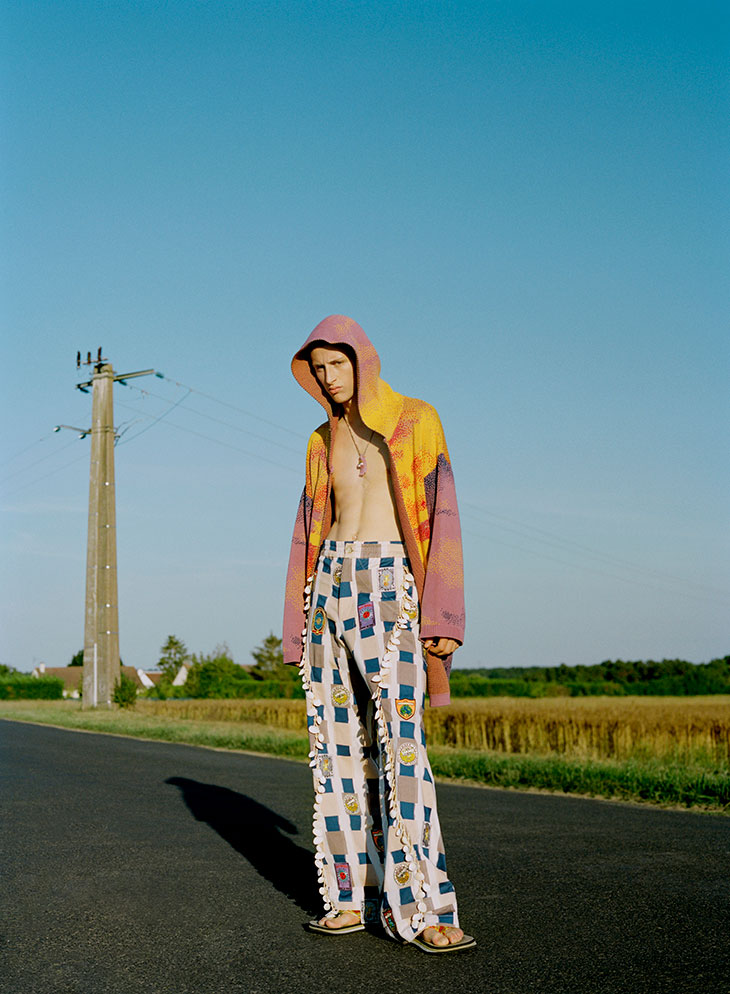 Preserving handcrafted expertise, many pieces were made in the brand's studios in Paris, while the prints were created in collaboration with artist Marie Victoire de Bascher.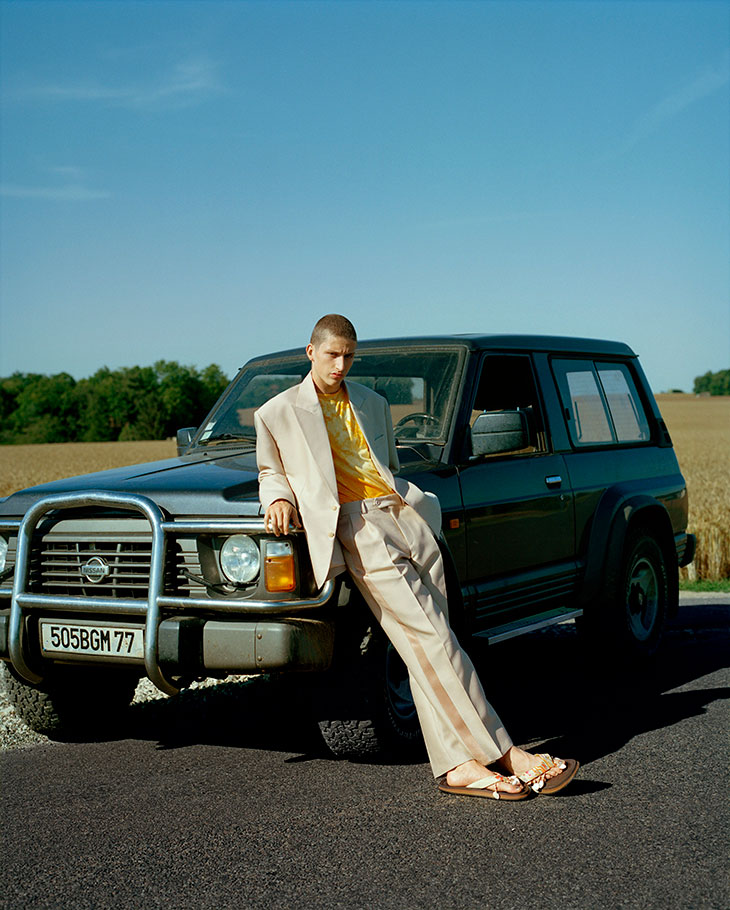 Cavalière beach in the Var region is a main inspiration for the collection, with neoprene borrowed from wetsuits, paired with a range of organic materials like linen, silk and cotton, as streetwear pieces like hoodies are revisited boho-style.