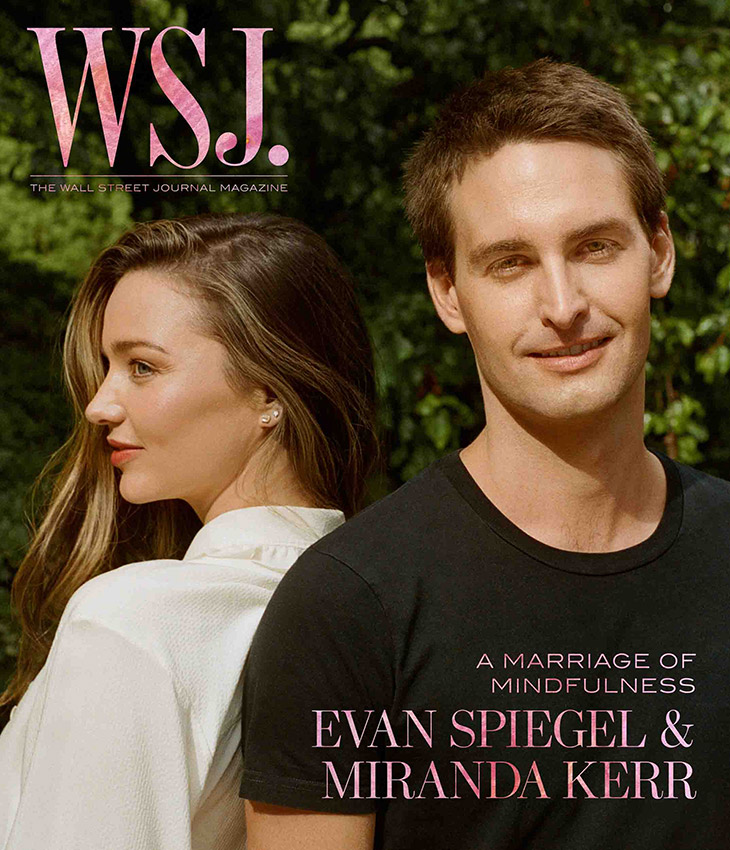 Supermodel and Kora Organics founder Miranda Kerr and her husband Snapchat's co-founder and CEO Evan Spiegel star in the cover story of WSJ. Magazine's July 2020 Digital edition lensed by fashion photographer Daniel Jack Lyons. In charge of styling was Jessica Paster, with hair styling and makeup from Ericka Verrett, and manicure by Olivia de Montagnac.
OK, we do see the world very differently, and that's, in my view, a huge strength. There's nothing more helpful than having someone who loves you, and knows you really well, point out a different perspective – Spiegel on Miranda's & his contrasting natures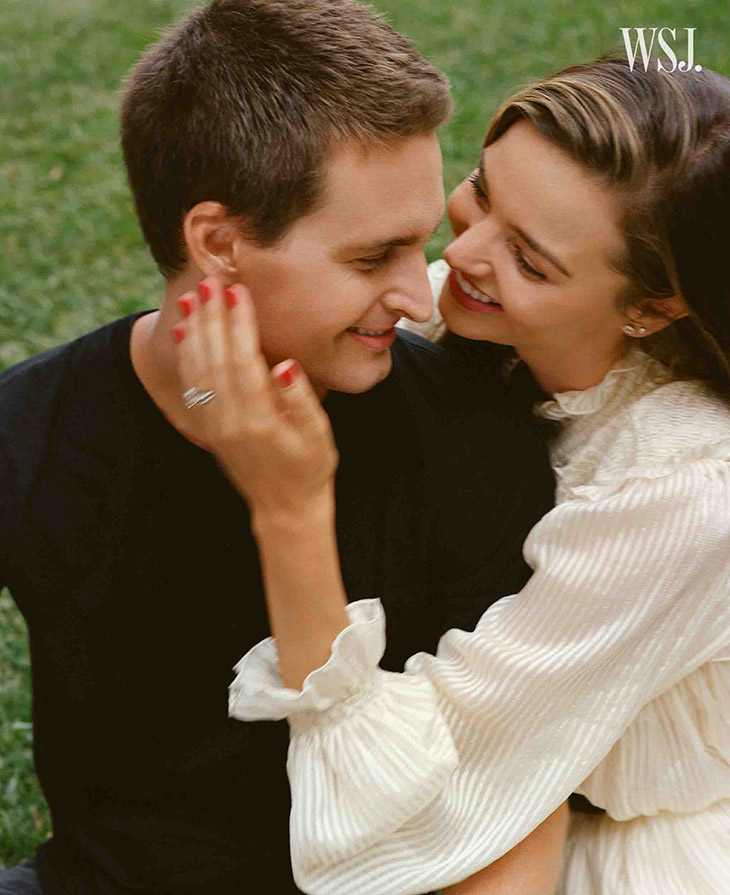 Spiegel on how Covid-19 has changed him:
In mid-March, Covid-19 restrictions sent Spiegel into an improvised home office in their three-bedroom Brentwood house, with the magnolia tree out back under which they were married before 30 guests in 2017. Six weeks in, Spiegel declared he didn't want to return to the office.
"I told our team I'm not coming back," says Spiegel, half joking. "The thing that's been so profound for me, I'm actually a part of our family now."

The dramas of 2020 have impacted the direction he's taking the company. Take the sudden surge in videoconferencing (Spiegel uses Google Meet more than Zoom). "Bear in mind, no one has had a chance to innovate on this yet. None of the tools [we're using] right now have been designed for this environment," he says.
Spiegel on his priority when he met Kerr:
He told Kerr, "[Snap] is like the center of my life. If that's a deal- breaker for you, I totally get it." He recognized that the center of Kerr's life was Flynn, her son with her ex-husband, the actor Orlando Bloom. On that first date, he presented her with a gingerbread house he'd made, icing it with her and Flynn's names.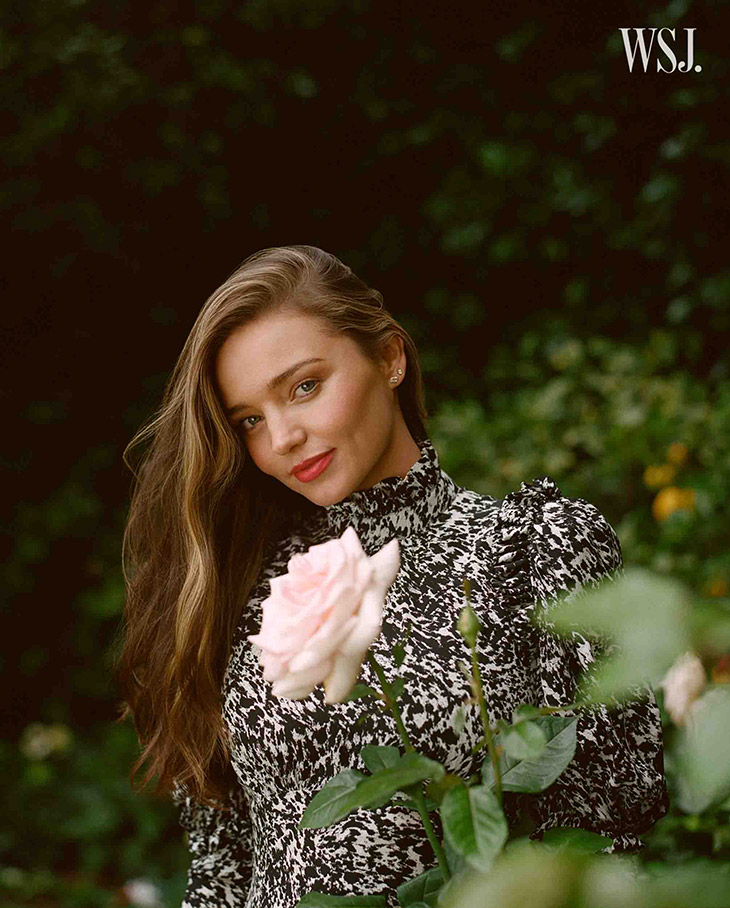 Spiegel on his wife's understanding:
"She never made me feel bad for working hard, so I didn't have that stress of letting anyone down. But I was letting myself down," he says. "My dad worked all the time when I was growing up. It was wearing on my mom. My parents ended up splitting up."

Kerr on sharing that work ethic:
Her early modeling career was a part-time juggle with high school, with Kerr attending photo shoots during vacations and holidays, always with one of her parents chaperoning. After graduation, she began to travel for work—flying economy to and from Australia. "We worked long hours, but I saw my parents with their own businesses, working long hours," she says. "I thought that's what everyone did."
Kerr later studied nutrition at the Institute for Integrative Nutrition, telling her father that modeling seemed like a short-lived career. "I'd go to these castings. You get one job, and then you don't get a slew of jobs," she says. "It's not a good feeling."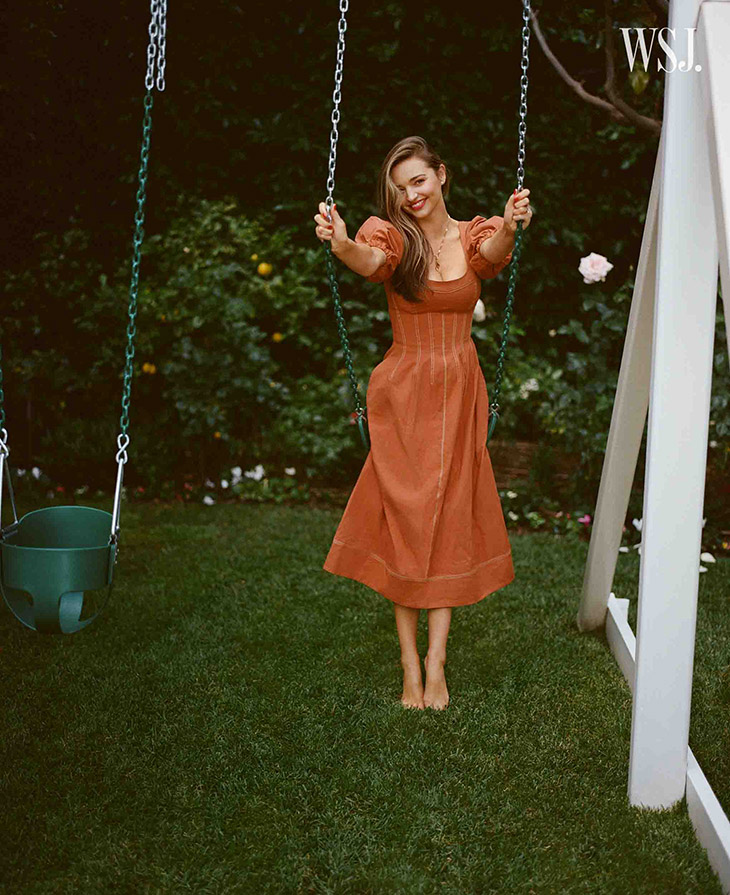 On their first meeting:
Kerr and Spiegel met at a party hosted by Louis Vuitton at the Museum of Modern Art in New York.
Kerr had a great time. She told Spiegel her favorite piece of classical music was "Spiegel im Spiegel," a plaintive ballad by Estonian composer Arvo Pärt. He hadn't heard it. Kerr got Spiegel's cellphone number. Glenda Bailey, at the time the editor of Harper's Bazaar, leaned over from Kerr's other side and whispered, "You're going to marry that guy."
And then, before dinner was over, Spiegel left abruptly. "All of a sudden he gets up," Kerr says.
"I thought I had no chance [with Miranda], so I wasn't going to waste my time," Spiegel says. A month later, emboldened by several glasses of sake after a fashion shoot in Tokyo, Kerr sent him a text message. "Just wondering—did you ever listen to that song, 'Spiegel im Spiegel'?" she asked.
Bobby Murphy, co-founder of Snapchat:
"He was really surprised that she was interested," says Murphy. "He was over the moon. She's the first supermodel he dated."
Spiegel on learning from Kerr and Orlando Bloom how to co-parent:
Spiegel, the child of divorce, says he has learned from Kerr's harmonious relationship with Orlando Bloom, her ex, as the three of them raise Flynn. They have an open-door policy for Flynn's friends and their parents.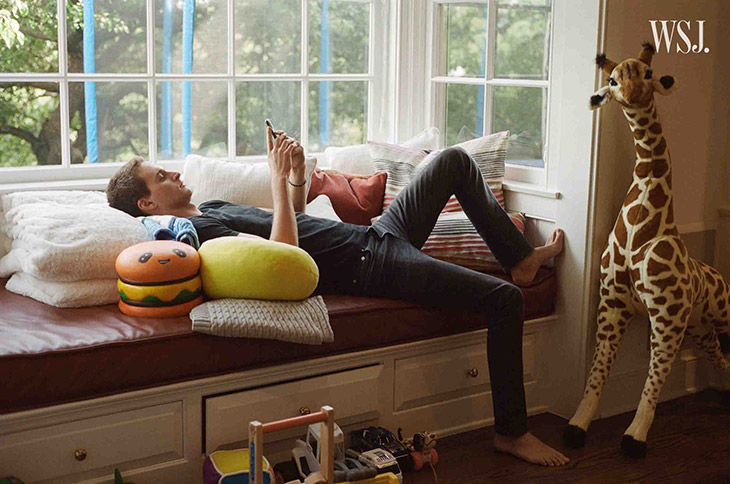 "This is one of the things I love about Miranda," Spiegel says. "Everyone is welcome. It's the Aussie way." That includes Bloom. "What I saw from Miranda and Orlando was very different from what I experienced," Spiegel says. "I am in no way a replacement for Flynn's dad. I feel like [I'm part of] Team Flynn."

Spiegel on recent Juneteenth filter controversy:
"Our team tried to do the right thing by commemorating Juneteenth, and while many of our efforts resonated with our community, a Lens that we released clearly did not. What began with the best of intentions ended with a reminder of how much work is left to do and overshadowed our broader efforts to educate our community about the legacy of slavery in America and [to] create a society that lives up to our values,"
In 2018 Spiegel and Kerr, through their Spiegel Family Fund, gave $20 million to establish Tubbs's Stockton Scholars, a citywide scholarship initiative aimed at helping underprivileged students to enroll in and graduate from college.
Spiegel on deciding to stop promoting President Trump's account in the Discover section:
Trump's campaign responded by posting on Snapchat that the platform was trying "to rig the 2020 election" and referring to "radical Snapchat CEO Evan Spiegel."
"It's obviously untrue," Spiegel says of the vote-rigging allegations. "That's the rhetoric they use when they're upset."

"We're a business and we can put what we want on our platform," he says.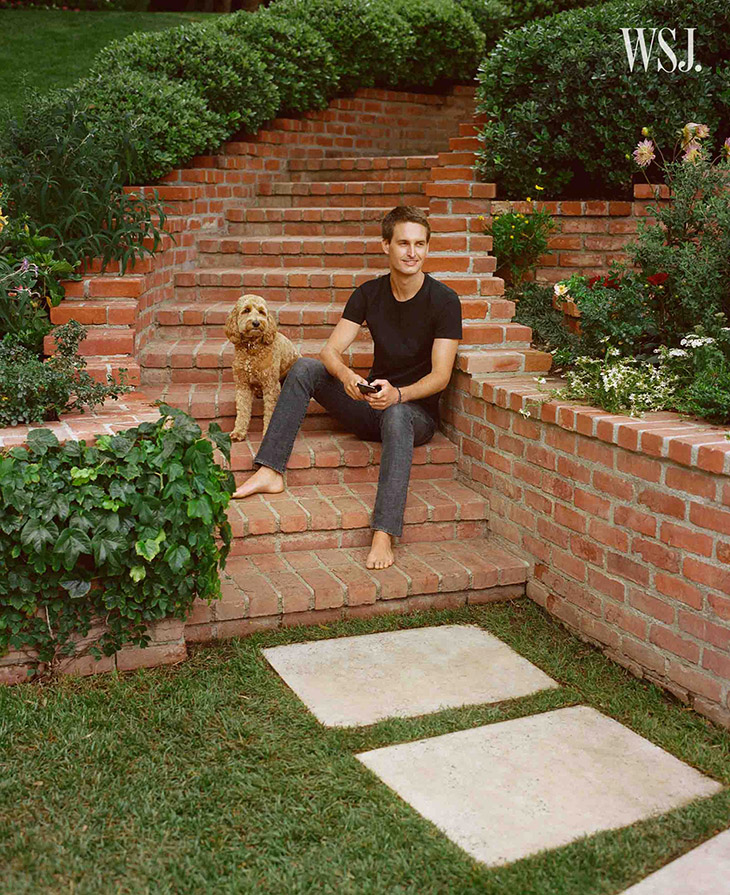 Kerr on Spiegel's impassioned open letter to his team among Black Lives Matter protests:
"He wanted to articulate it in a way that would be very clear," she says, but what he shared wasn't new to her. "He's my husband. I understand where his heart is."
Spiegel on their contrasting natures:
"OK, we do see the world very differently, and that's, in my view, a huge strength," Spiegel says a few minutes later. "There's nothing more helpful than having someone who loves you, and knows you really well, point out a different perspective," he adds.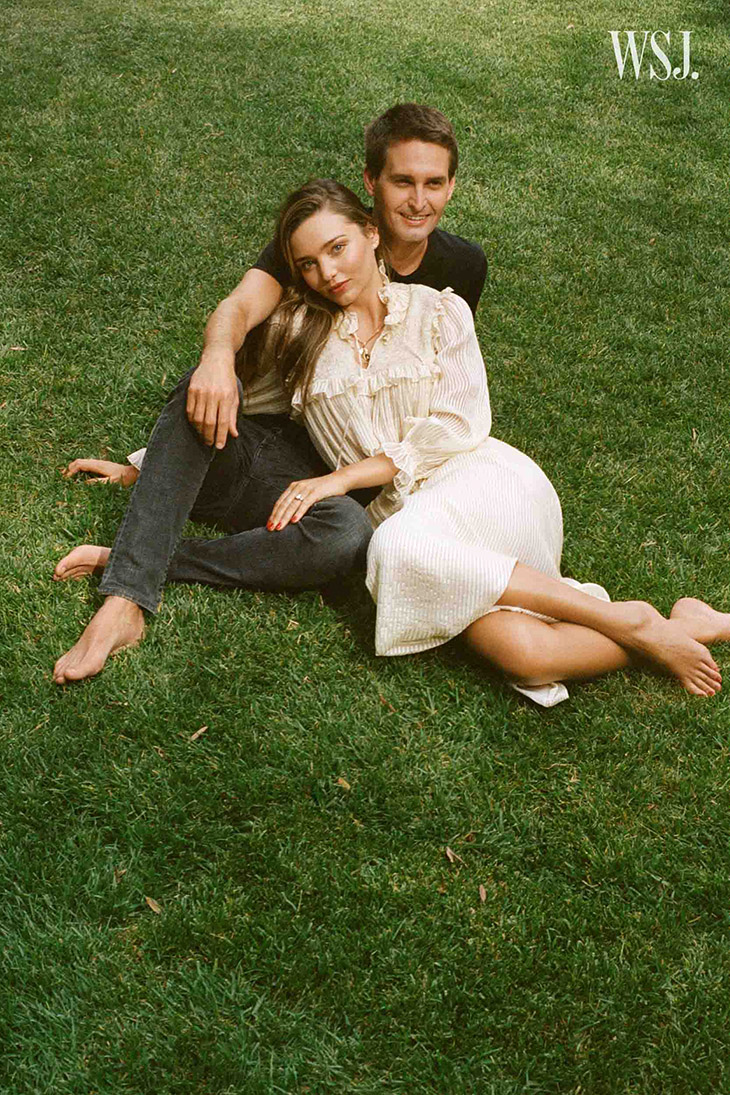 Photo © Daniel Jack Lyons for WSJ. Magazine – www.wsj.com