Designer Luke Meier presented OAMC's Spring Summer 2021 collection, inspired by the work of American conceptual artist John Baldessari, as part of Paris Fashion Week.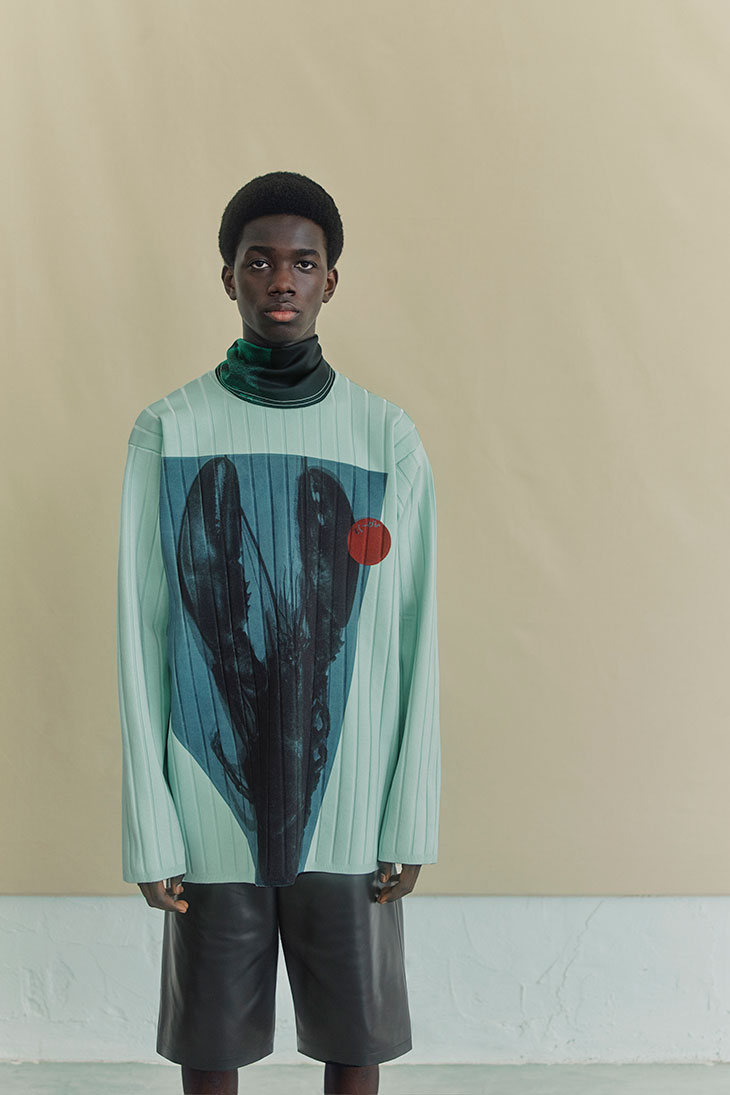 Do you sense how all parts of a good picture are involved with each other,
not just placed side by side?
– John Baldessari
Involvement with each other yet no longer being able to embrace. Feeling the need to change the system, not only through medical mandate, but because it's simply broken. We need to get involved in whatever way we can.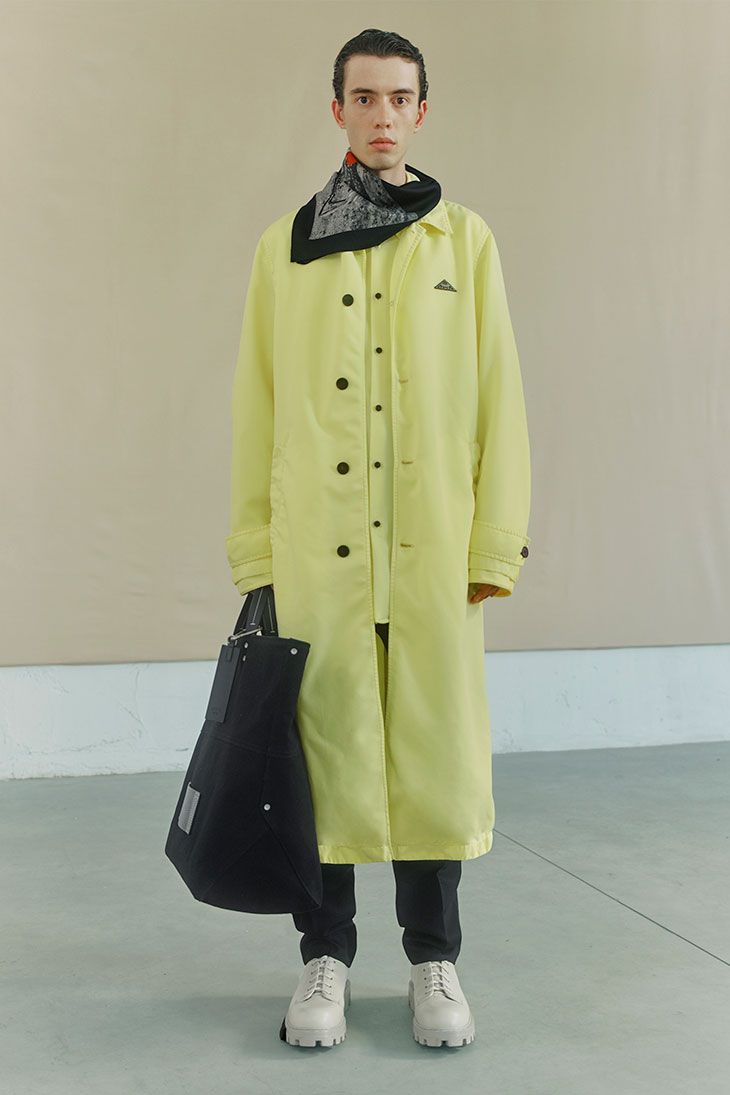 The collection features military inspired shapes, strong, geometric forms and angular tailoring in robust fabrics, including Japanese wool, raw cotton canvas, silk, viscose; all in unblended forms. The idea of strength and protection, as the spring progressed, seemed an apt direction.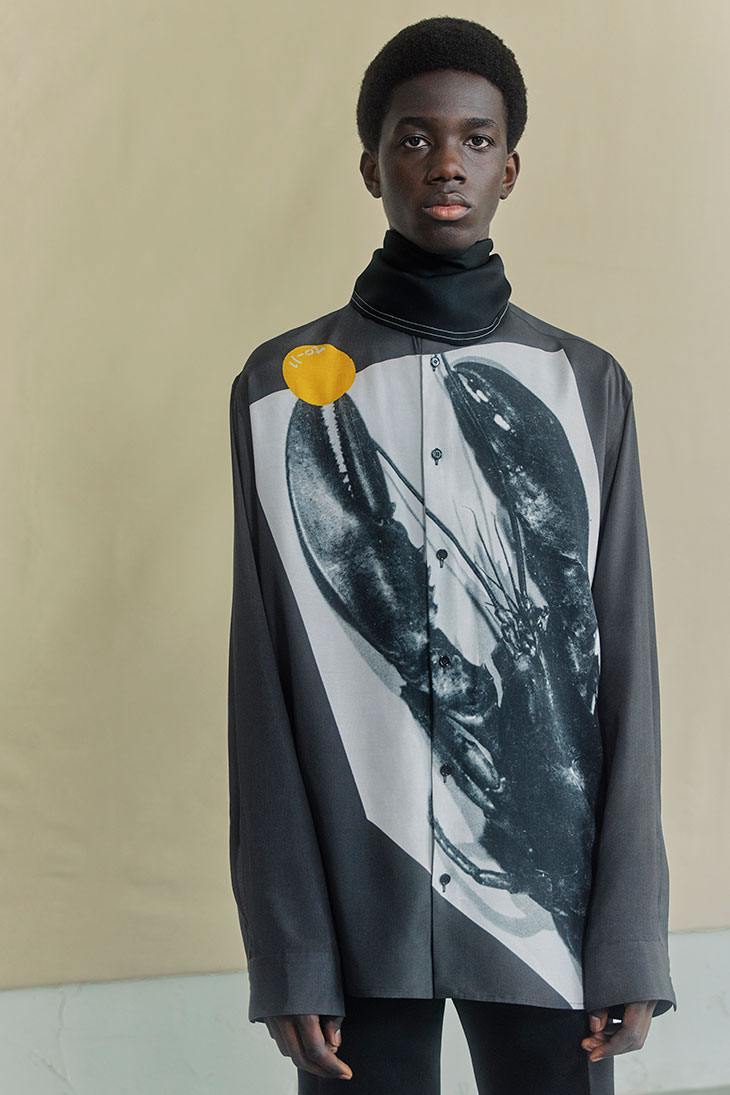 The visual language of Baldessari's artworks also found a progressive point of view. Imperfect geometric forms were created by collaging and chopping up images, both found and created. Patches that at once seem military are hand embroidered and add images of serenity, of flowers and sea birds, or of surreality, lobsters and pelicans.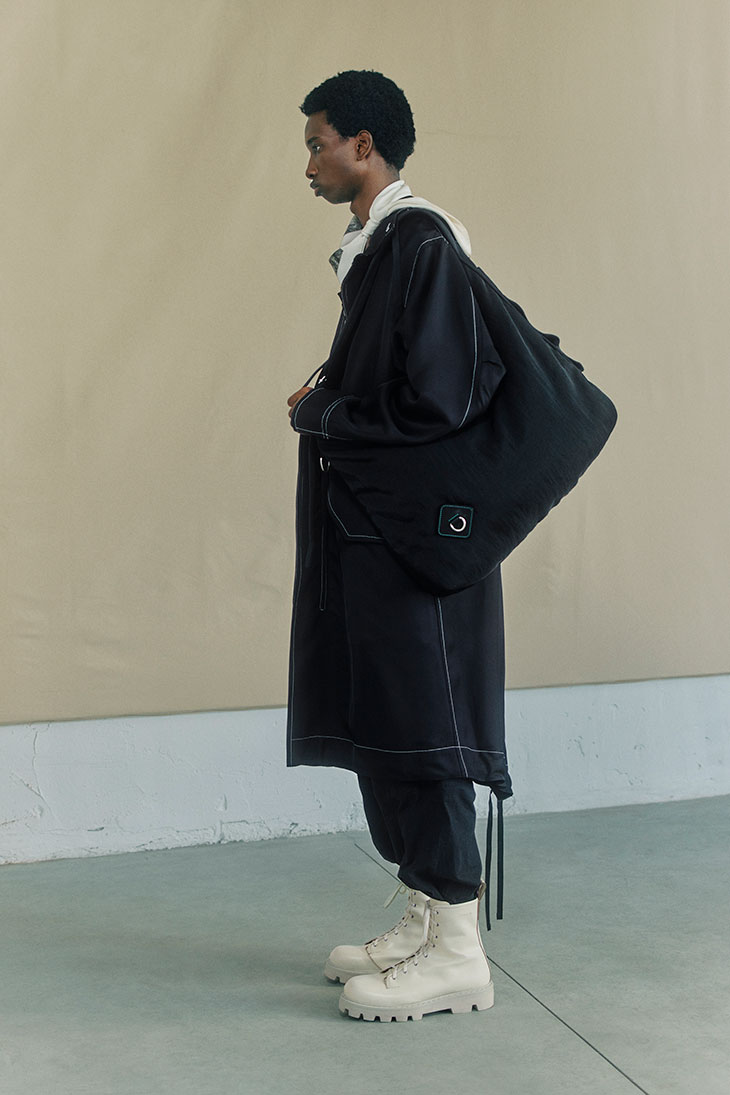 The color palette is also inspired by John Baledessari's work, including primary colors, acid colors, and black and white analogue touches. Bright reds, purples, yellows, greens and blues are sparsely added to bases of natural and optical white, chocolate brown, tan, taupe, and deep ocean blue. Acid yellow and green are printed with black and white photographic imagery. Caramel leather adds a touch of the organic.