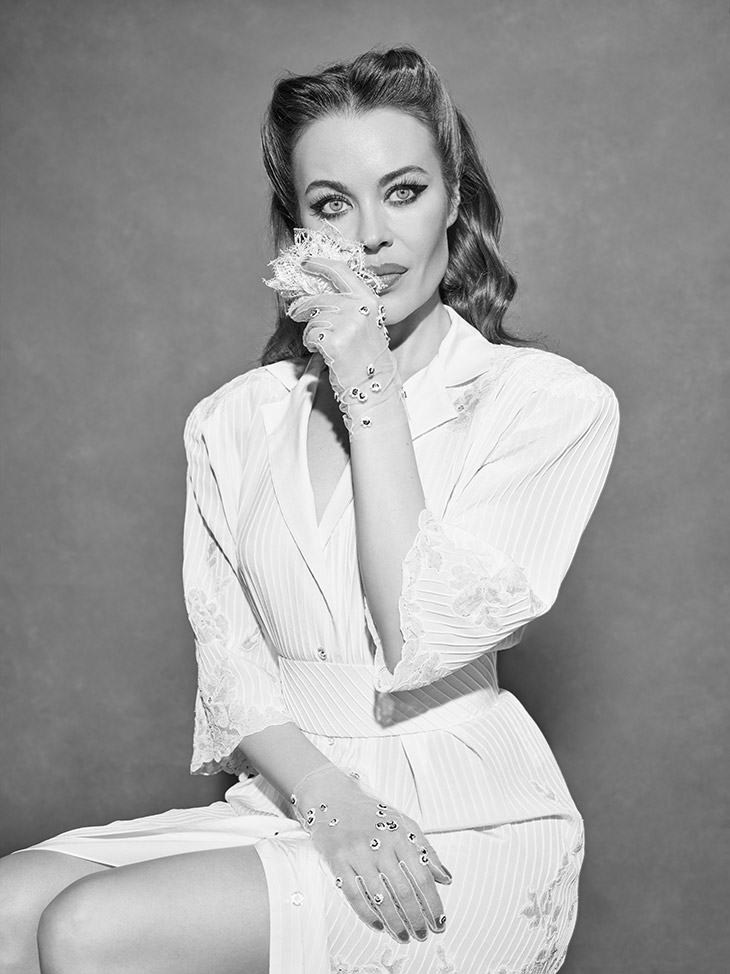 Discover Ulyana Sergeenko's Haute Couture Autumn Winter 2020.21 collection, dedicated to women with the timeless and unique style, who don't conform to trends, and always stay true to themselves.
For her first-ever online presentation Ulyana Sergeenko prepared the short-movie about collection, as well as lookbook done in the retro mood of the 40s.In charge of photography was Nick Sushkevich, with beauty from hair stylists Marina Roy and Konstantin Kochegov, and makeup artist Alena Moiseeva. Casting direction by Carina Utegenova. Video production by Aecreates.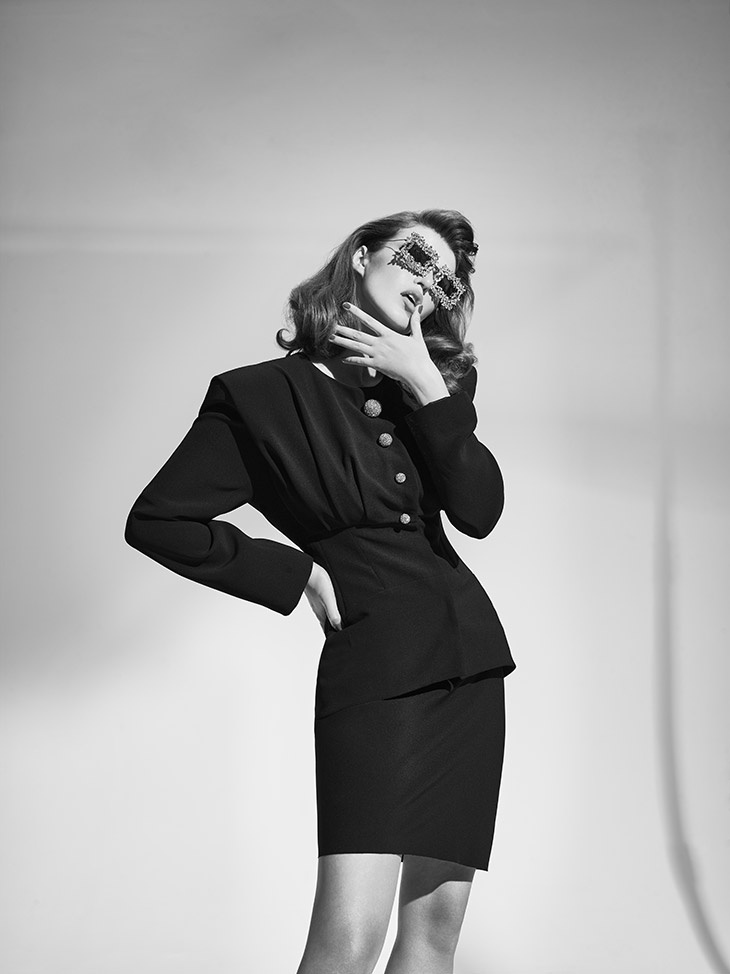 "Wardrobe consists of dresses that fit every occasion, tailored jackets, and two-piece suits. Their complexity lies in the high quality of the fabrics and impeccable tailoring. Attention to details and to decorative embroidery is of paramount importance. This season we decided to minimize the colorful tones of the new collection in order to show the beauty and magnificence of every little detail of hand-embroidered ornaments. Black and white colors become a perfect duo for seamstresses to play with textures, introduce the delicate laces, and show the diversity of embroidery. All these elements set the mood of the collection.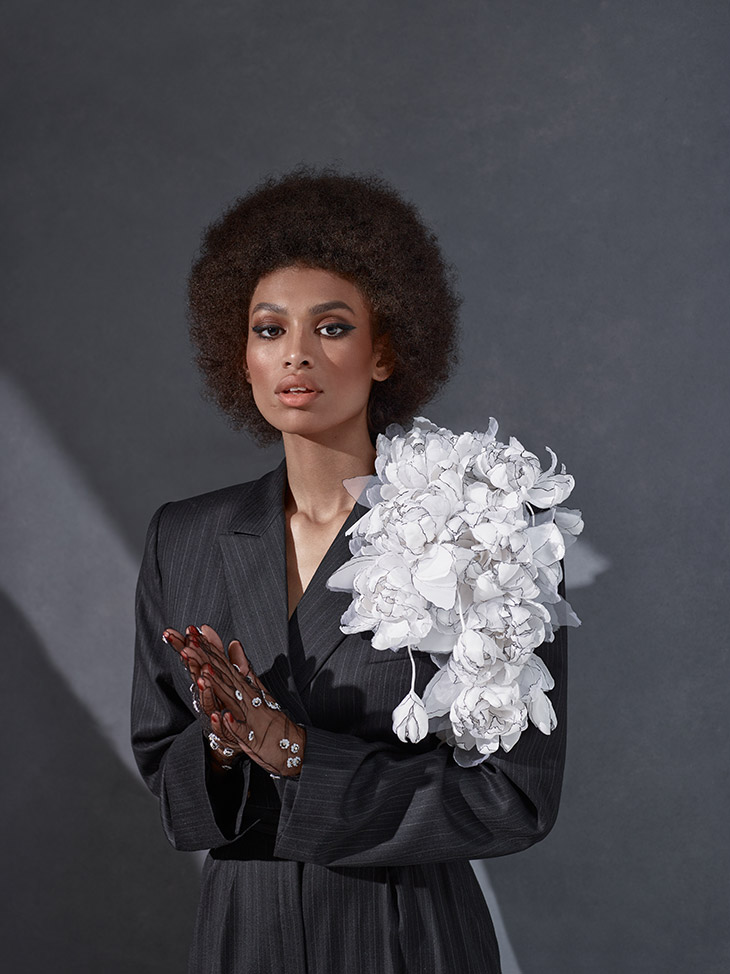 One of the main stylistic approaches of the new collection is lacemaking techniques – from decorative ornaments made with Krestetskaya Stitch and Vologda laces to creating an entire piece by mixing these techniques. The collection includes lace collars adorned with beads, embroidery, white ribbons from Vologda lace. During the creation of a new collection, our seamstresses obtained one of the oldest traditional lacemaking called tatting, which can now be produced at the atelier of our Fashion house. The texture of several shirts of the collection is achieved by lace ornaments – lace strips of different patterns are stitched together into a single fabric; lace details in the form of roses, floral ornaments are implemented into the texture of the fabric. The collection also includes lace underwear created by using the technique of combining various lace, as well as quilted bras with lace inserts." – from Ulyana Sergeenko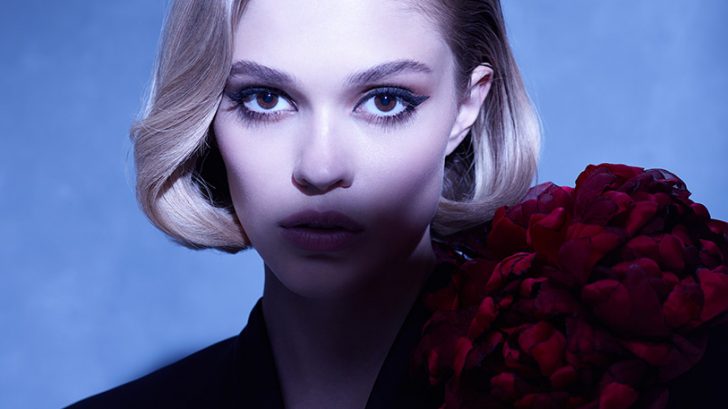 Direction: Ulyana Sergeenko
Photographer: Nick Sushkevich
Video Production: Aecreates
Models Casting: Carina Utegenova
Hair Stylist: Marina Roy, Konstantin Kochegov
Make-up Artist: Alena Moiseeva
Courtesy of ©ULYANA SERGEENKO