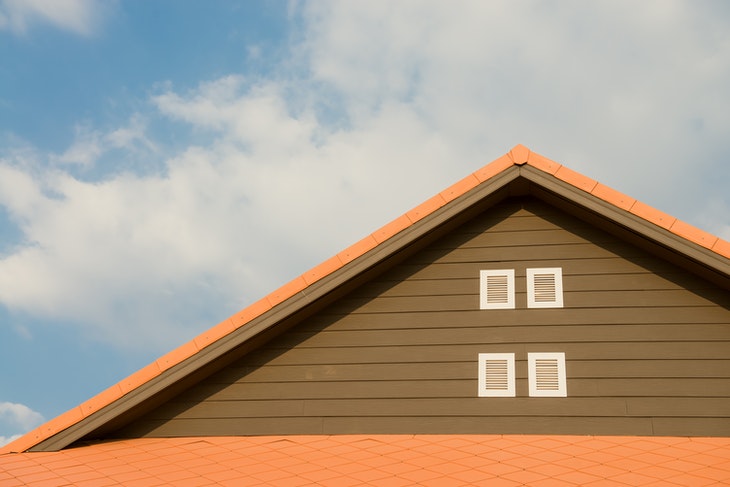 Your roof is an incredibly important part of your home, so knowing how to care for it, is essential for every homeowner. It's one of the most important exterior essentials that safeguard your entire interior space. Even though we know all of this, we rarely think about the roof until it's too late and the repairs can be a big investment.
No matter what type of roof you have, you can ensure it lasts to its expected service lifespan (which is 15-25 years) with the right level of care and maintenance. Regular inspections can prevent the need for extensive repairs and even the necessity for a complete roof replacement.
Read our 5 roofing tips that will help ensure your roof lasts its expected service lifespan.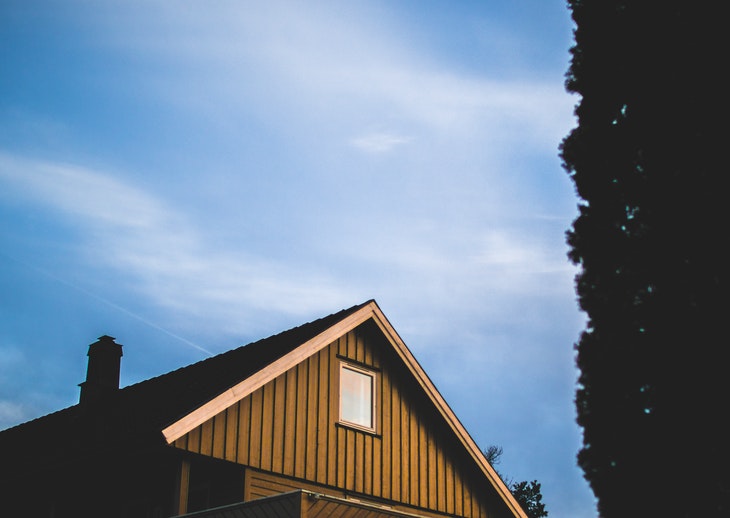 LOOK UP

Seasonal checkups are essential for lengthening the life of your roofing materials. Inspect your roof at least two times a year during the spring and fall to prevent leaks that can lead to damage and need for costly repairs.
Look for a lifting or missing shingles, damaged drip edge, loose or missing flashing, missing or exposed fasteners, and broken gutters.
For those who are too busy to do the regular check-ups, copper roofs can be a perfect choice, as they do not require any maintenance. Where other roof materials have an approximately 25-year service life, copper roof can last for centuries. They are initially more expensive than most other roofing systems, , so if you need a repair, the best option is to call one of the commercial roofing contractors. Copper roofing repair Sydney has extensive professional expertise in repairing top-quality copper roofs.
TRIM THE TREES
Trimming large trees near your home can protect your roof from damage. It's important not to overlook the branches that hang over your roof, as they can cause a problem if there's a windy day or a large storm.
Simply trim back and remove any branches getting too close to your roof. Make sure you do that before the winter sets in, as heavy snow, wind and ice can whip branches or pull them from the tree, causing damage to your roof and the structures on top of it.

CLEAN THE GUTTERS
Leaves, bugs, and debris can clog your gutter system and cause the rain to wash up instead of down. The water can backup into the attic and cause a big damage to your living space.
To ensure your gutter system is clean and free flowing, you should check and clean it at least twice a year. Also, don't forget to check if you have any sagging gutters or damaged drain components that need to be repaired or replaced.
MONITOR MOSS, LICHEN AND ALGAE
Although moss, lichen, and algae add an element of nature to your roof, they can lead to extensive damage. They grew during warmer months in shady areas of the roof, especially between shingles. They bulk up over time and lift the shingles away from the roof, allowing the water to get inside.
To prevent damage, scrub the growths away, or hire a professional to do it. Once the roof is clean and dry, you should apply some preventative products with zinc and copper on the roof systematically and seasonally to keep the moss, lichen, and algae from growing back and make sure you apply them annually.
INSULATE AND VENTILATE
Proper insulation is the best way to achieve appropriate ventilation and good airflow. A roof that's properly insulated is less likely to create condensation, which inevitably leads to mold growth and rotting plywood.
Inspect your attic to make sure that you have the right insulation and the proper amount of air circulation. Properly ventilated roofs will also protect a house from heat gain or loss, and save you money on your electric bill.
It's important to remember to check your roof regularly. Yearly inspections and utilizing these 5 tips will help preserve and protect your interior living space for many years to come.