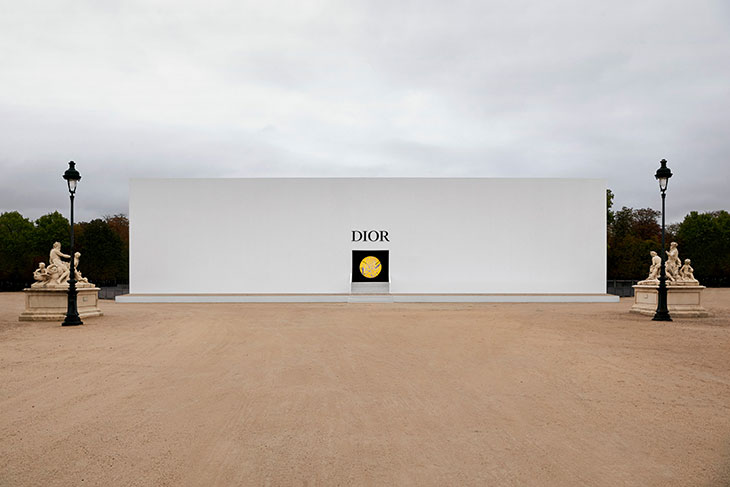 Discover the Dior Spring Summer 2021 atmospheric show space featuring a previously unrealized work by Italian visual artist Lucia Marcucci. Named 'Vetrata di poesia visiva', the scenography was made as a collage of illuminated imagery and text in the manner of stained glass windows.
Discover the collection: Dior Spring Summer 2021
See more after the jump:
An emblematic figure of the Italian avant-garde, Marcucci has chosen the aesthetics of collage and visual poetry as a new space for expression. Conceived as a series of 24 collages arranged in 6 columns, each 7m high,  made in stained glass effect, printed on backlit transparent acrylic. The columns repeat 3 times, creating a total of 18 columns in a show space area of 1200m2.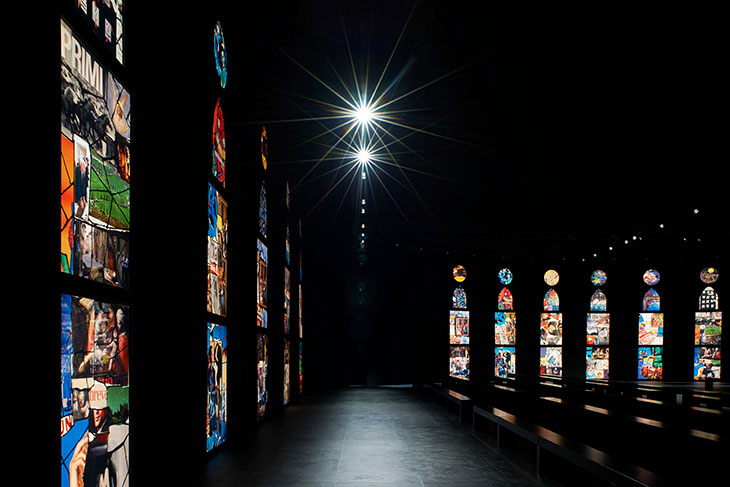 A striking and magnetic choral work transcended by the female voices of the Sequenza 9.3 ensemble – directed by Catherine Simonpietri – (re)interpreting Lucia Ronchetti's Sangu di rosa and the Voceri tradition, like an ode to beauty in all its plurality.