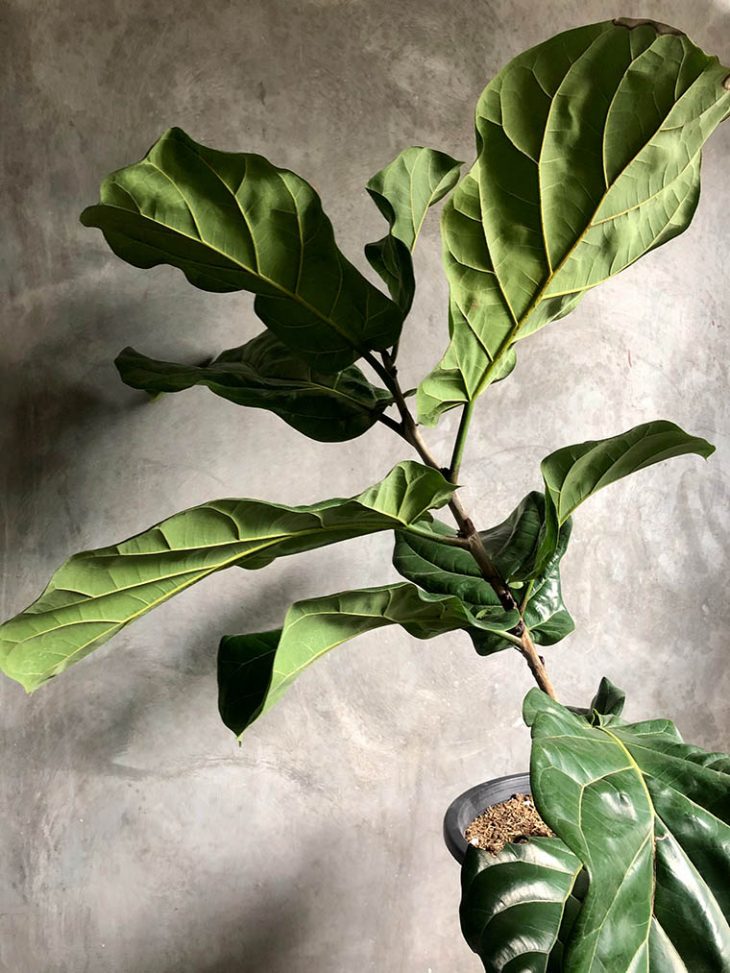 Fiddle leaf fig makes an excellent inhouse decoration plant. With its stunning silhouette and fabulous branching forms, the aesthetic effect of its large green leaves is unmatched.
Also known as Ficus Lyrata, most of us have seen fiddle leaf fig pop up in farmhouse decor design photos for all the right reasons. No one wants to be left out. So, we'll look at the different ways in which you can use fiddle fig tree in your farmhouse interior decor.
To add emphasis on a green accent colour
Green is a standard theme colour that many people choose when decorating their homes. A fiddle leaf fig provides an excellent item to emphasize the overall colour scheme while brightening your home. The fact that fiddle leaf fig looks stunning on photos on the internet will make you want to choose it to add detail and compliment your farmhouse decor.
When emphasizing on a colour scheme, you can place it anywhere in the house as long as the conditions support its growth. It creates a refined, polished look on a farmhouse design as it can go with a variety of decor styles, thus enhancing the design scheme.
As a focal point
When you use fiddle leaf fig as a focal point, it means that all your other decoration efforts revolve around the tree. A focal point provides a resting place for the eye of every visitor who enters your house. Pot the fiddle leaf fig in a colourful pot and allow the sculpture-like branches and leaves to draw the eye.
In addition to that, a fiddle leaf fig, peeping around the corner of an adjoining room creates a beautiful view. It softens the hard edges of the wall corners, windows and door frames.
The rich and glossy green leaves are a perfect art on their own. No matter how limited space you have, a small or younger fiddle leaf fig can be placed on top of a shelf and creates a perfect opportunity to show off your style with inhouse plants.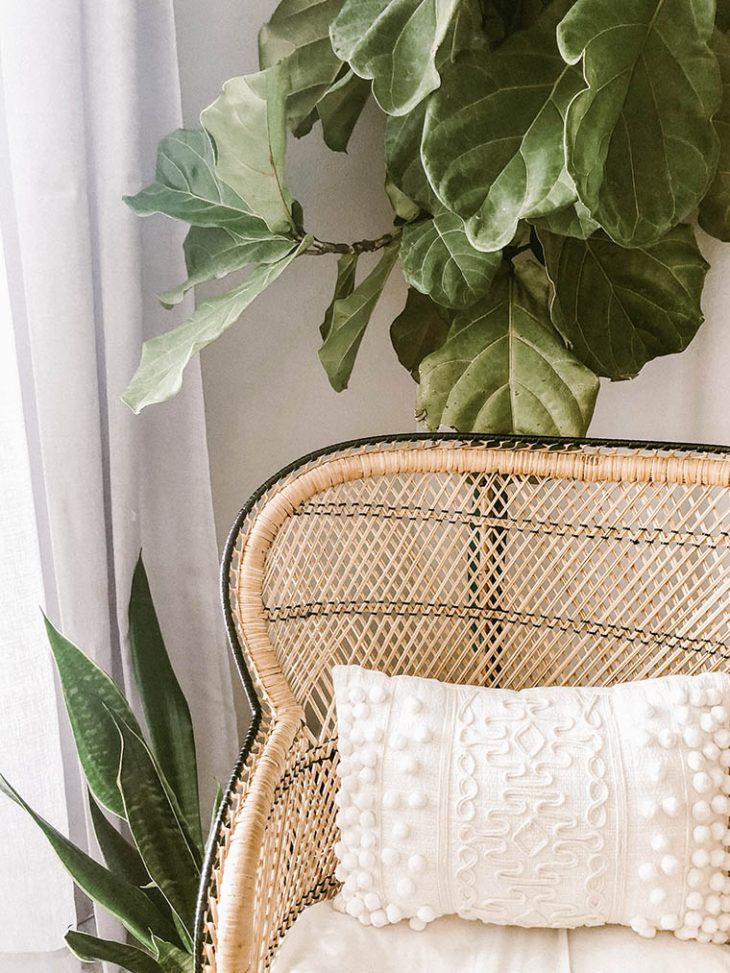 Fill up space
If you have a space in your living room, introducing an inhouse plant such as fiddle leaf fig will fill it up while decorating your house at the same time. Placing it at any gap in your home will make space look less stark because of its height and sculptural leaves. You can use it to cover the gap between your sitting area rug and a chair or sofa. It will make the space unnoticeable as it will draw all the attention from the floor.
A fiddle leaf fig complements the green lushness of a farmhouse design balancing the outside colour scheme. Apart from filling up your space, it will aid in the purification of the air around your house, contributing to your health and wellbeing.
Lighten up the entryway
There is nothing more heartwarming than getting a welcome from a green friend. Fiddle leaf fig provides a readily available solution for decorating the entryway. You only need to make sure that there is enough light to support the growth of the tree to its full potential.
Placing it beside the stairwell provides the perfect support for it to rise dramatically to its height. Your entryway creates the first impression; therefore, using an inhouse plant to add a touch of charm sends the right message to your visitors.
Neutralize a busy room
Mixing up different decoration details, colours, accessories all into one room, particularly the living room can make the room look busy and chaotic. Introducing fiddle leaf fig breaks the monotony of a busy room bringing in a relaxed atmosphere. It is vital to note that, according to research, inhouse plants provide a peaceful atmosphere and has a psychological cooling effect on a stressful mind.
So, adding a fiddle leaf fig will make the room less messy and orderly, creating a focal point for the eyes to rest.
Decorate the bedroom
Although inhouse plants are common in living rooms, they are a great way to enliven your bedroom. With their emerald green leaves, it is a fun way of providing a mirroring textile.
Placing it at the window where there is the direct sunlight will help revitalize your mood on waking up. Again, it complements the external greenery atmosphere of a farmhouse.
THE TAKEAWAY
Including fiddle leaf fig in your interior farmhouse decor is the best idea. Place the tree in a spot where there is bright direct sunlight, water it once a week if the soil is dry in touch and repot it to a bigger pot when the roots begin to outgrow the bottom of the pot.