If your home is due for a design update but you are not ready for a big renovation, don't worry – even small changes can make a big difference. Upgrading your space with some new home decor ideas, will make your daily life feel more pleasant.
With something as simple as adding a few plants, new lighting fixture, or a few throw pillows, your entire space can feel fresh and refined.
Read our 10 simple décor ideas below: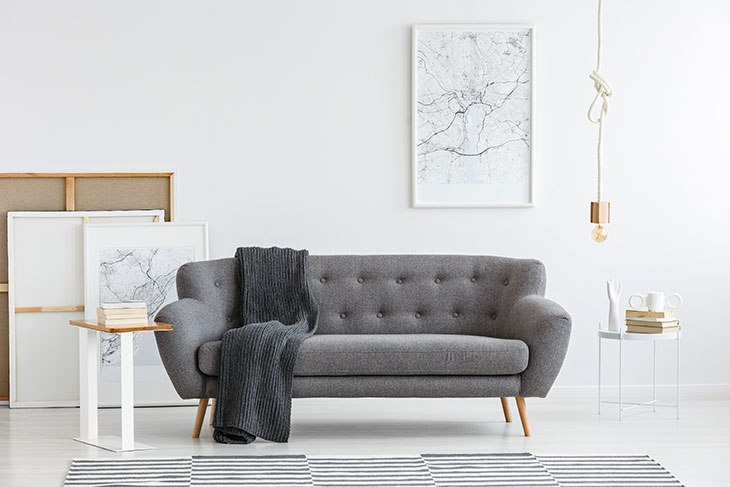 Reupholster the Furniture
Reupholstering your furniture will easily freshen up your interior space and give you something unique that you wouldn't have been able to buy new. Plus vintage furniture is better-made and has a nicer shape than something new.
Set Up a Cozy Reading Corner
Creating the perfect spot to unwind with a good book doesn't require a lot of space. Sometimes, all you need is a comfy chair, a bookshelf and a light to read by.
Bookshelves should be like curiosity cabinets – filled with books and objects meaningful to you. Create vignettes by pairing various heights and shapes. Stack books in uneven parallel and perpendicular lines, clustered by subject and spine color. – advices Interior Designer Athena Calderone in her book Live Beautiful.
Touch up the Walls
Freshen up a room by giving the walls a fresh coat of white paint. It's bright, refreshing, and the perfect blank backdrop for hanging an artwork.
If that takes too much of your time, you can use a magic eraser to touch up smudges.
Swap Your Window Blinds
Quality window blinds can last for many years, but eventually, you may end up switching your style. Layering window treatments can have several benefits, it can help in increasing visual depth, develop dimension, and create interest.
If you have a large window or bi-fold door, such as those used in modern interior design, then you will have experienced the problems of trying to find a suitable window covering. Don't worry; there are companies that specialize in wide blinds.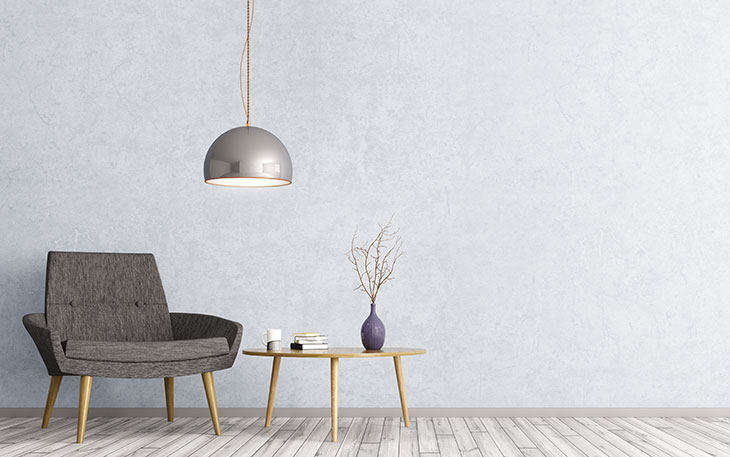 Install New Lighting
With perfect lighting fixtures, you can turn any corner of your room into a picturesque space. Every room should have at least one piece of decorative light that stands out like a piece of art in the room.
Chandeliers should not be a primary light source, but rather an atmospheric moment that helps establish the mood of a room. Decide what you want a space to be, and use chandeliers to either amplify its natural disposition or contradict it. – advices Interior Designer Athena Calderone in her book Live Beautiful.
Swap Out Your Throw Pillows
If you are getting a little bored with your home decor and feel like it's time to bring some change, updating your throw pillows could be the answer. They are the easiest way to freshen up in the bedroom or living room.
Allow color and texture to speak to you. Introducing a new color, print, or shape with a throw pillow can make the whole space feel new again.
Get Inspired By Nature
Take cues from the nature that surrounds you, and root yourself to the earth. Natural materials give our homes warmth and more organic feel. Think seagrass, rattan, jute, wood, brushed concrete, and marble. They all come in colors that will fit into any color scheme you come up with and enhance it.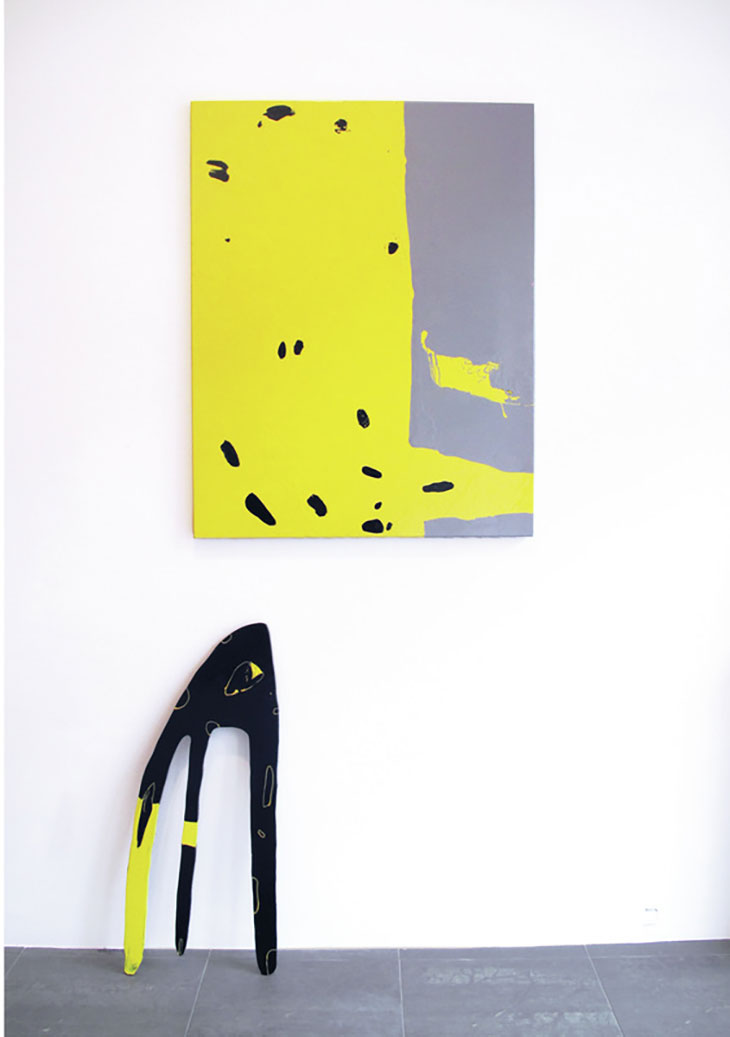 Opt for Statement Art
One of the best ways to boost a home's style is with a statement piece of art. Consider commissioning a local artist for something truly custom. Local art schools, for example, are a good and budget-conscious place to look for a talent. The best thing about art is that it's an investment you can take with you as you move, and can even grow in value over time.
Don't forget about kitchen and bathroom; you shouldn't rob your functional spaces of beautiful objects. Add mirrors, lamps and art there as well.
Rearrange Your Furniture
Even if your furniture arrangement has worked for years, maybe it's time to create a fresh, new look. Start with the biggest piece of and decide where it looks best. Then bring in the smaller pieces.
Rearranging the furniture doesn't cost any money, you won't need to leave the house and it may even feel therapeutic. The only rule is – let yourself go and try to find the unexpected. If you make a mistake, you just rearrange again.
Introduce Plants
House plants have been proven to have a lot of benefits for your mental and physical health. Plus they will make any space feel bright, lively, and gorgeous.
Use plants to break up different areas of your home – to create privacy screens or to add a wow factor or focal point to a large room. Carefully consider how large the plant will grow, its light needs, and how much care it requires.