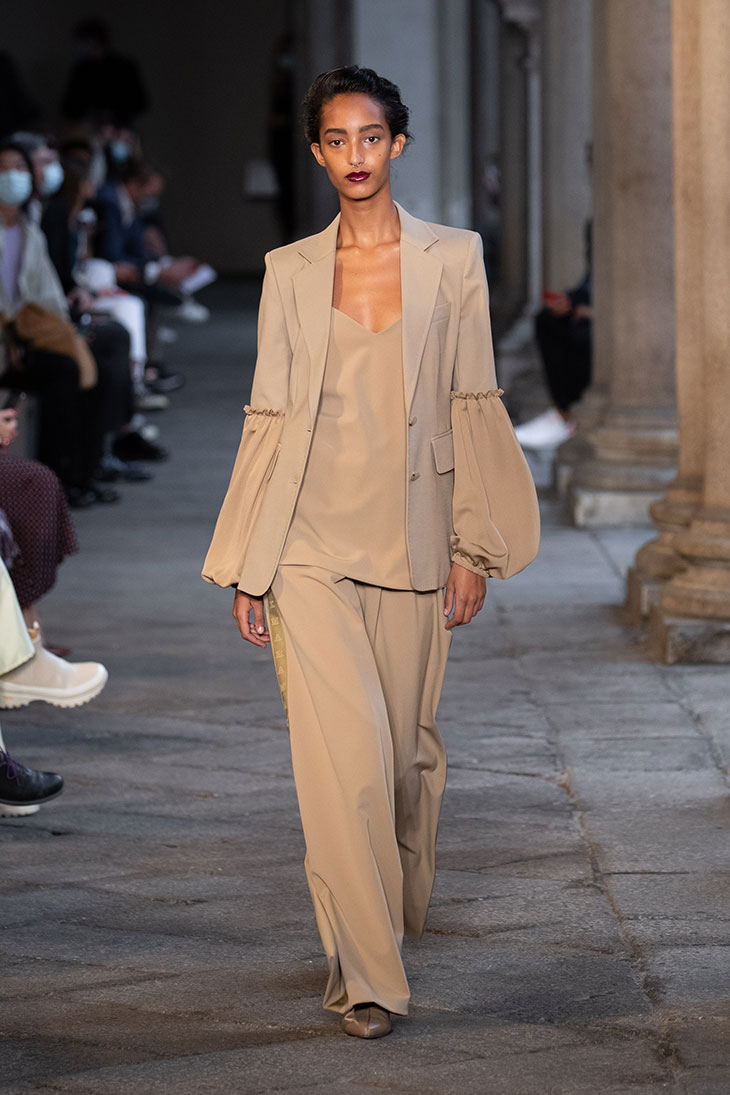 For Spring Summer 2021 season, Max Mara was inspired by rebirth, renewal and reconstruction, presenting the indomitable heroines of the Renaissance. Max Mara women are rebuilding the world, better than it was before, addressing the question, what to wear for a job like that?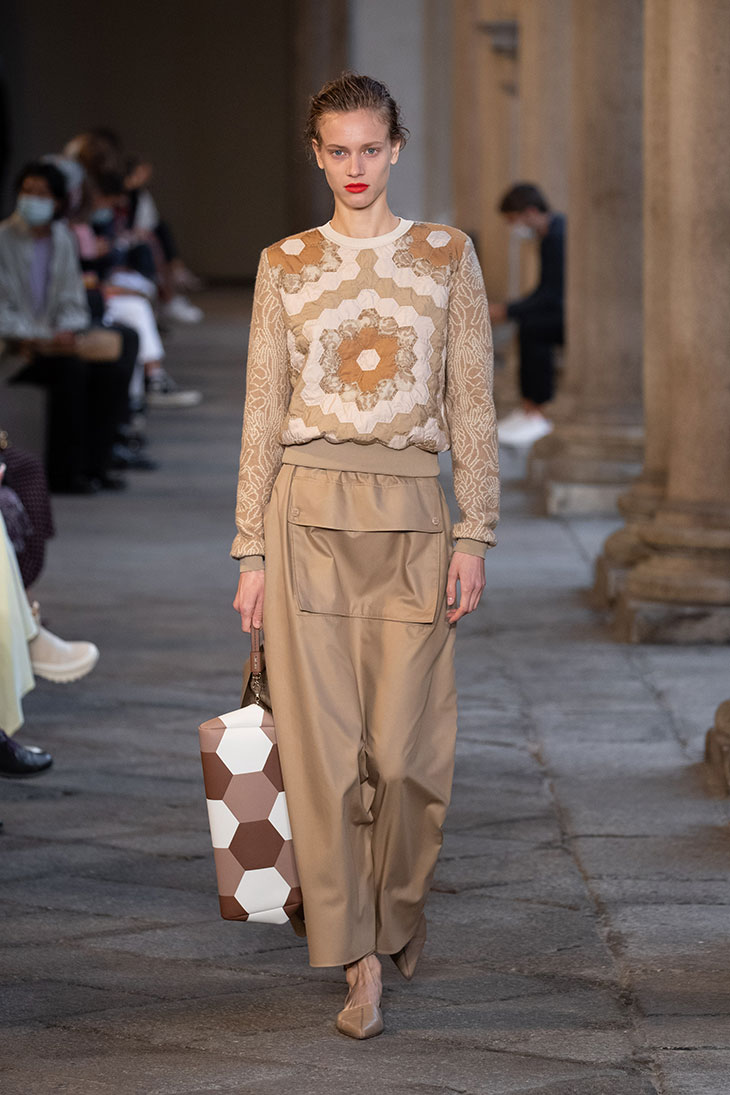 Corin Sworn was the winner of the 2013-2015 Max Mara Art Prize for Women. Her multimedia installation 'Silent Sticks' was inspired by Italian Renaissance theatre, the seminal commedia dell'arte, with its recurrent themes of identity, gender ambivalence and intrigue, tragedy, comedy, desire and magic. Max Mara channels the graphic, elemental aesthetic of Sworn's costumes for a thoroughly modern take on the "paggetto". The tabard meets the streetsmart parka with its utilitarian pockets, snap fasteners and drawstrings. Contrast bindings and placed patchwork feature intricately figured damasks that echo the gilded strapwork of a Mantuan ducal chamber. The painterly palette blends ochre, umbra, sienna, lamp black, white with smudges of subtle color, like the powdery pastels of an Umbrian affresco. – from Max Mara
The silhouettes are short and snappy, or long and voluminous, with sleeves  slashed right through, to hang like capes, or they blouse from the elbow. Richly gathered necklines are scooped or straight across from shoulder to shoulder.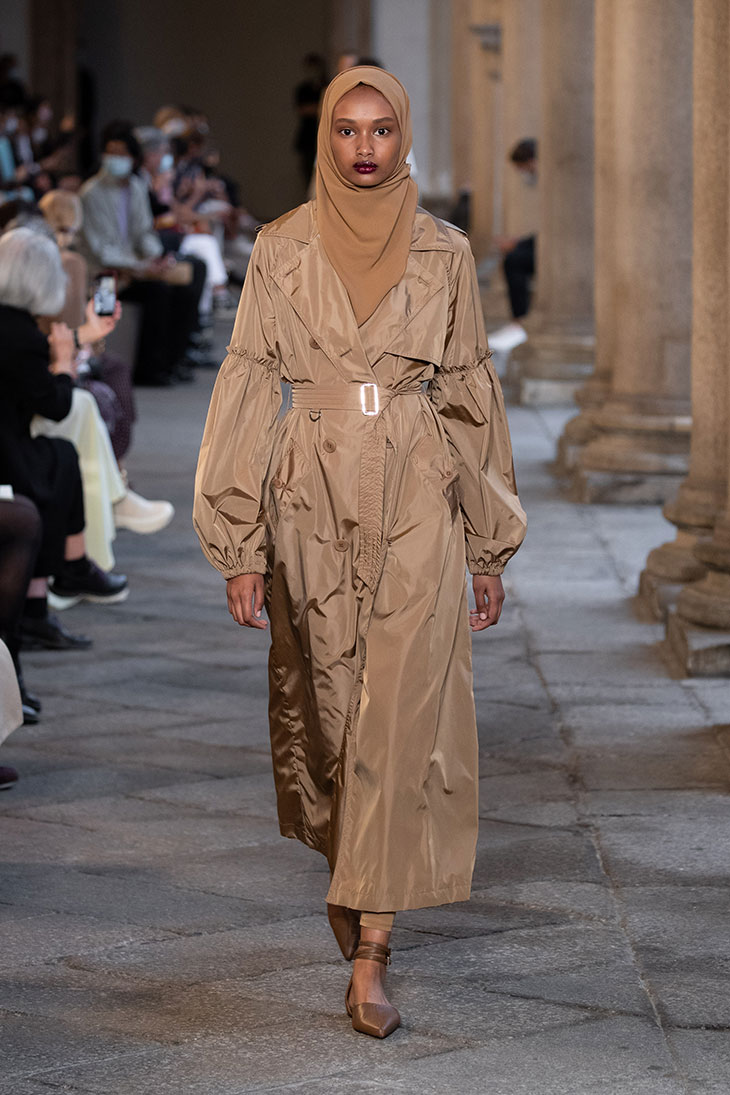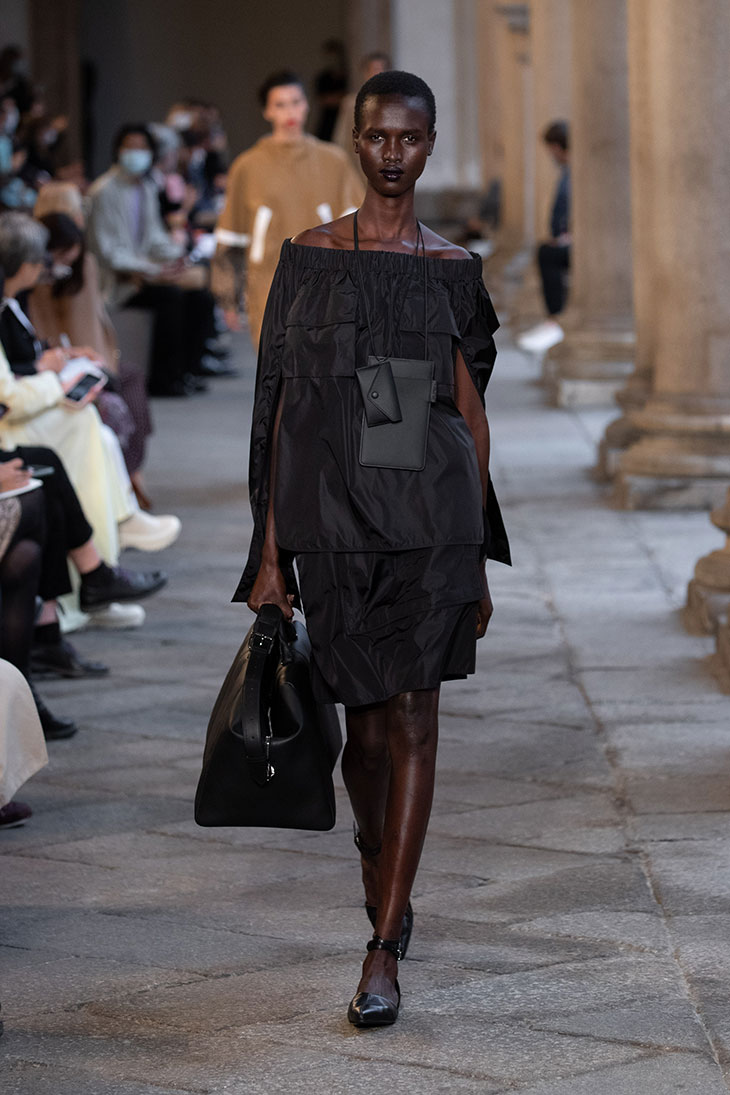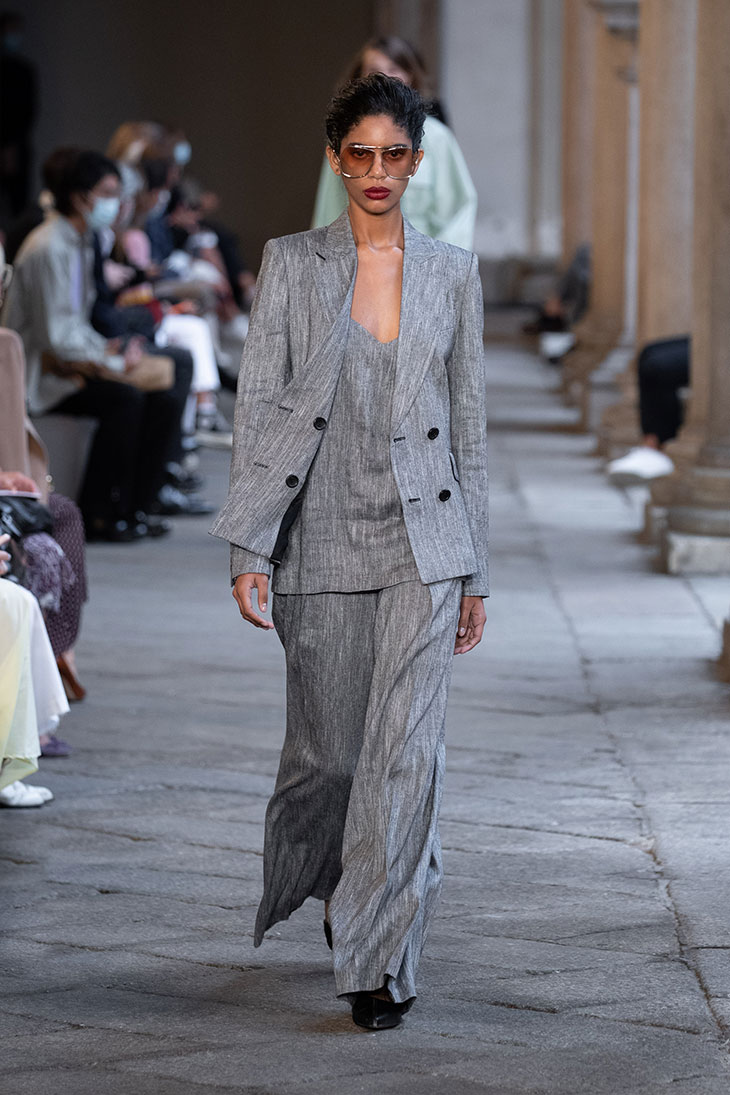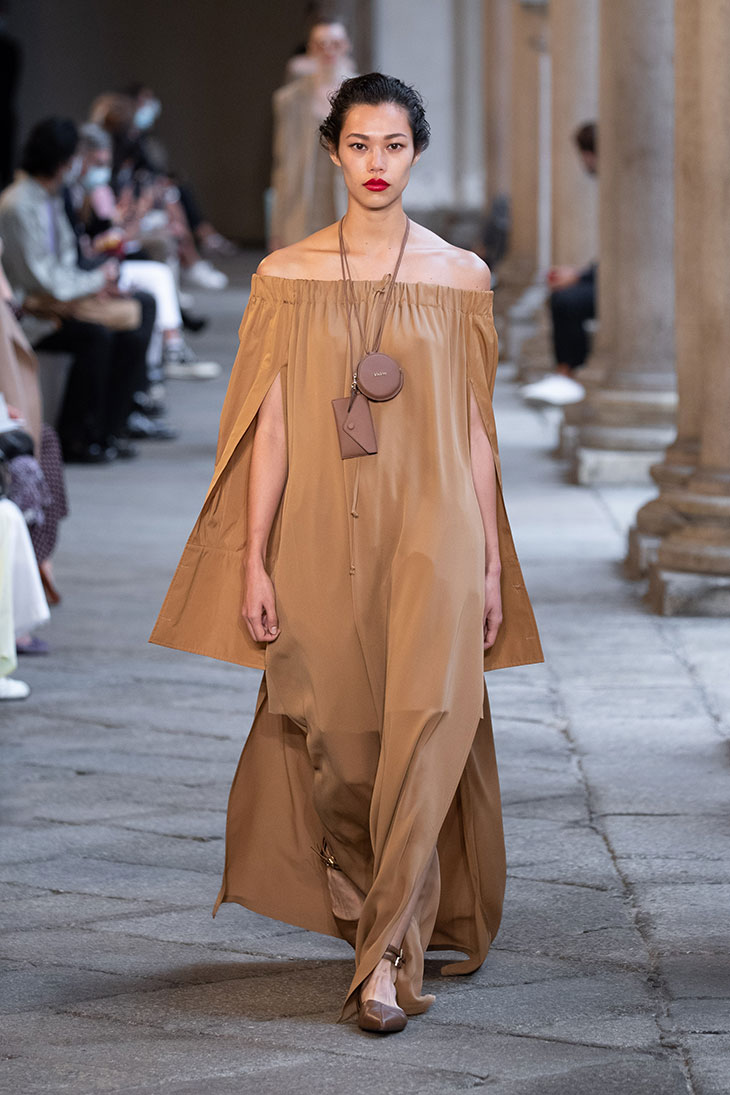 Discover all the looks from Max Mara Spring Summer 2021 ready to wear collection in our gallery: