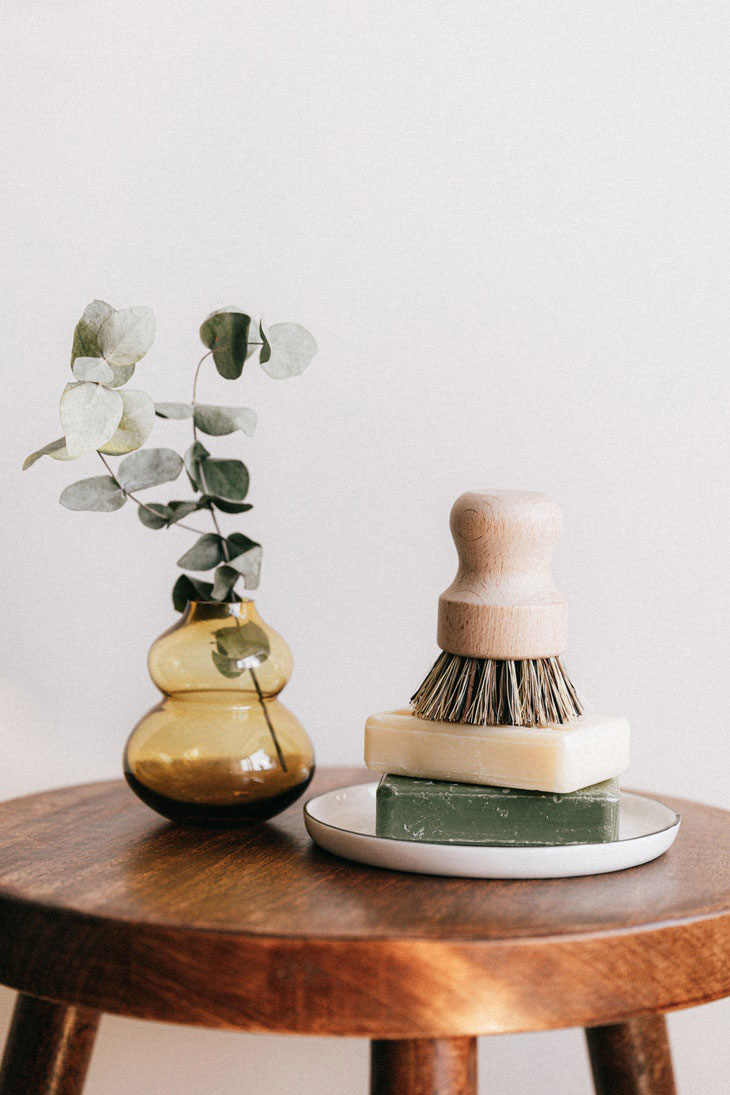 Rustic style is typically thought of as cosy log cabins and the outdoors. The idea is to bring nature indoors, bringing nature-inspired colours and textures into your home. When you're considering rustic pieces to bring into your home, think neutral, earth toned colours, wood furniture and rough textile pieces. Rustic style is known to be rugged yet relaxed to reflect the outdoor world.
Just like other home decor styles, rustic interiors are quickly gaining popularity. The rustic trend is not going anywhere, with its popularity peaking decades ago, and still going strong today. Most rustic lovers are drawn to nature, which then allows their personality to shine through to their living spaces.
In this article, we are going to highlight tips you should consider if you want to incorporate a rustic feel into your living space.
Read more after the jump: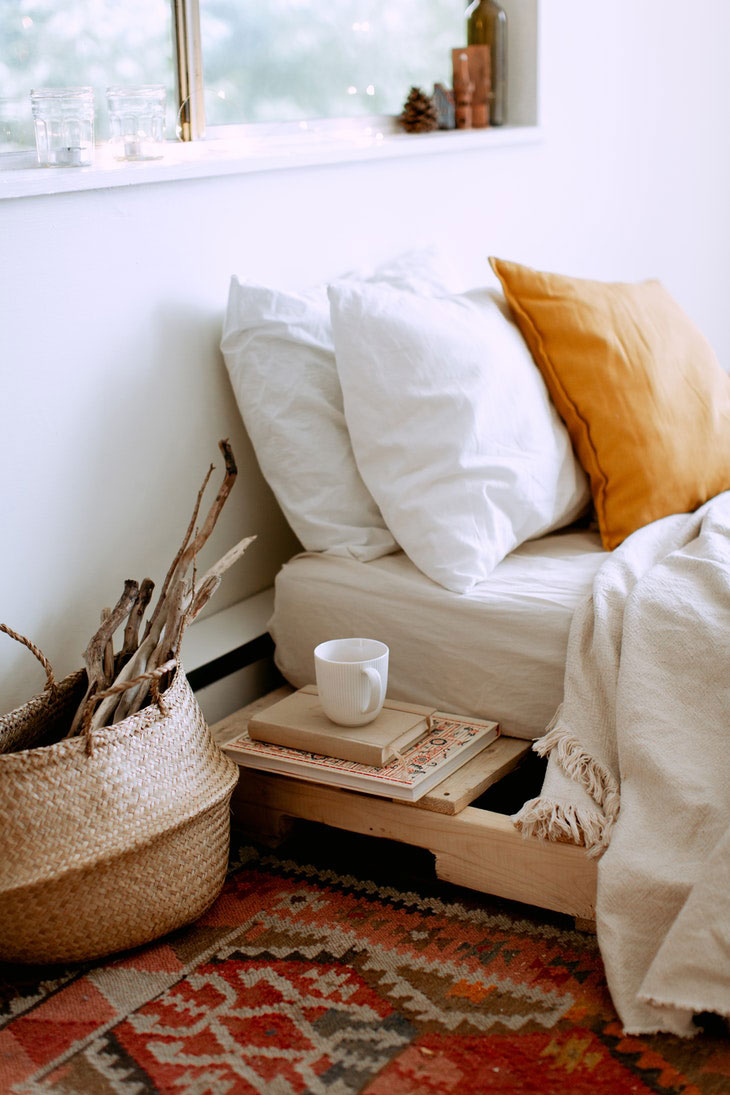 Lighting and windows
It is no secret that windows can have a significant impact on decor and the overall feel of the room. Of course big windows and doors go nicely with large, modern homes, looking to gain a more contemporary feel, while smaller, window seats compliment rustic living well. To continue the rustic style throughout your home, opt for real wood blinds rather than modern-style curtains. Not only will wooden blinds enhance the rustic look of the home, but can be made-to-measure to fit with the space you have available, meaning all of your windows can be fitted with blinds to fit your personality, while blending with the rest of your home.
Industrial-style lighting options can offer the perfect balance of a statement piece whilst going well with other rustic accessories. Opt for dark metals to compliment the current space while still subtly lighting up the room. The key is to fit light fixtures that offer ambient lighting, over bright, cool toned lighting. Make sure to fill out the rest of the room with simple, wooden pieces to let the light fixtures speak for themselves without dominating the rustic style of the home.
Exposed brick walls
What says rustic more than a well-done exposed brick wall. It is quite literally bringing the outdoors in, and speaks perfectly for rustic living. A brick wall can give off an unfinished, but textured look, making it the perfect addition to any rustic home. Let the wall speak for itself by keeping it relatively uncovered by art or other wall fixtures. If you do need to add anything to the wall, make sure it keeps with the tone of the rest of the house, such as a wooden art piece or rural animal paintings. And finally, pair your exposed wall with weathered hardwear pieces and soft leather furnishings.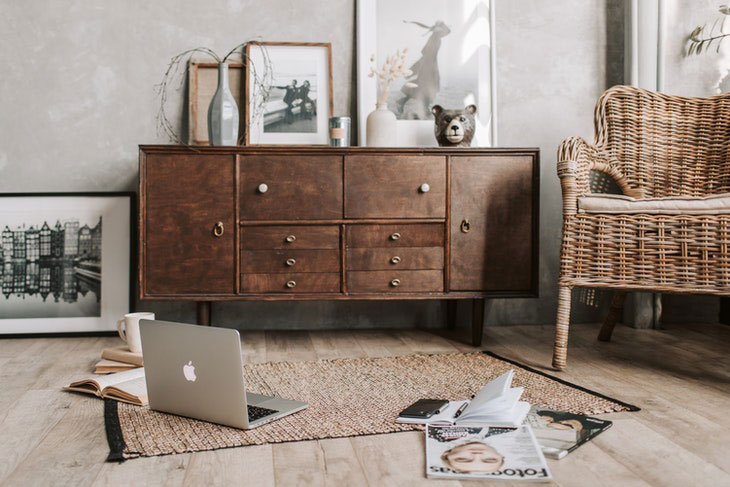 Do not go overboard
Rustic home decor is all about the use of wood and other natural materials to bring the outdoors in. Thus, it is important to make sure you don't go too overboard with the natural element options, and keep the space uncluttered.
Many rustic lovers will have sofas or chairs that can showcase their well-designed wooden frames. To keep the house from looking like a desolate cabin, you could incorporate glass elements to stylise your design. For instance, opting for a glass-top table with wooden legs would both embrace the rustic style of your home, while bringing in additional textures to create balance in the space. It is through balancing these rustic elements that you are able to strike an equilibrium, enhancing the allure of your home.
We mentioned the exposed brick walls earlier, but try to keep it to one or two spaces rather than allowing your entire home to show an exposed wall, as this can feel a little much and can make the space look unfinished.
Add a hint of colour
The rustic look mostly embraces both natural and neutral colours. Most people may think of brown when they are considering a rustic interior. However, this way of thinking can lead to a boring, uninteresting environment. By adding natural hints of colour you can transform the look of your home. Try going for interesting patterns such as plaid or tartan in your soft furnishings, or incorporate boldly-coloured throw pillows, amongst other colourful accessories.
Additionally, you add a bright color to the walls if you would prefer. If you are unsure on the best colour to choose that will fit with the rest of your home, try starting with green. A green wall would compliment the 'outside in' theme and can be found in muted tones if you are nervous to try it out.
Incorporate soft furnishings
It is no secret that rustic decor can be rough around the edges. Rustic living involves many unprocessed wood and rough finishes which can create a 'harsh' feel to the home. If you are looking to add some softer features to your home, consider adding in some soft furnishing features such as woolen rugs and fur cushions, for example.
To further enhance the look of your home, use rugs and cushions with bold colours bring a more stylish element to your home.
Avoid ultra-modern trends
The interior design industry is constantly changing, which means that retail stores are usually updating their stock and adding more modern pieces to their collections. Newer and more sophisticated elements and gadgets are becoming the new normal, thanks to the latest technological advancements.
As a rustic liver, it may be tempting to try out some of the latest modern trends, with the hope that they will blend into your rustic home. However, we would recommend maintaining a rustic edge to your home, keeping your home consistent throughout.
It is no secret that a modern recliner seat will not compliment your rustic living room. Rather, it may seek to destroy it, so we'd suggest opting for a brown soft leather sofa instead!

Be cautious when choosing new textures
Of course, rustic elements do come in varying textures. Unfinished wood has more of a rough texture, while other rustic elements have much softer textures, such as woolen throws.
One of the biggest mistakes you can make through your design process is using too much of the same texture in one space. Too much of the same texture can make your home look unnatural, and does not involve much variation which is appealing to the eye in any home. For example, using too many soft textures in one room may start to bring in a contemporary and modern feel, something that you may want to avoid when creating a rustic interior.