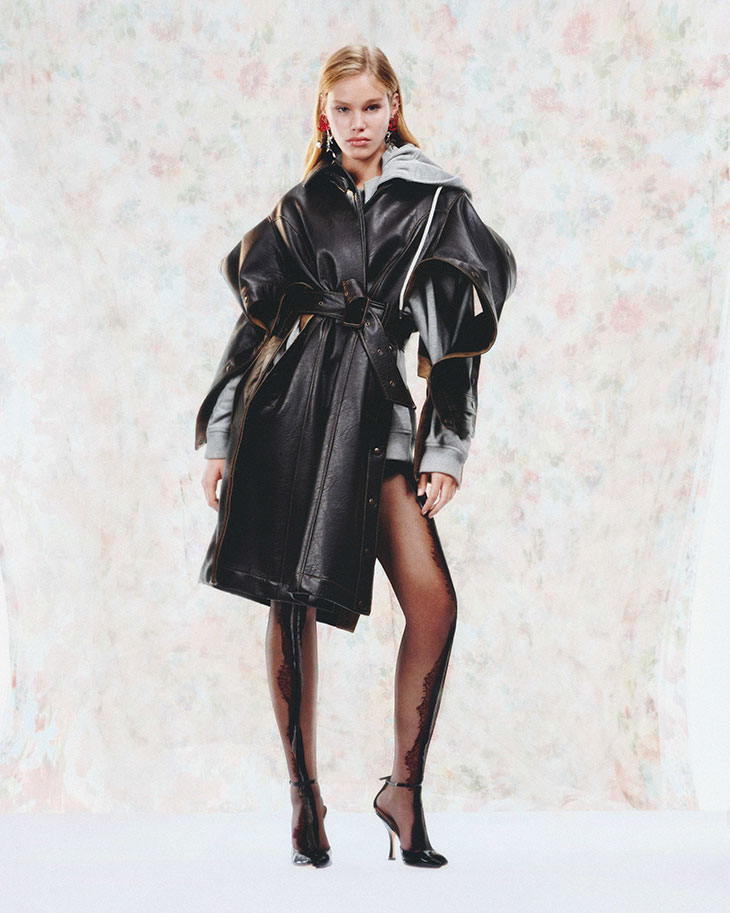 For Spring Summer 2021 collection, creative director Glenn Martens is examining the the essential meaning of Y/PROJECT. Reinventing the way garments are made and worn, Martens is bending our perception of the silhouette.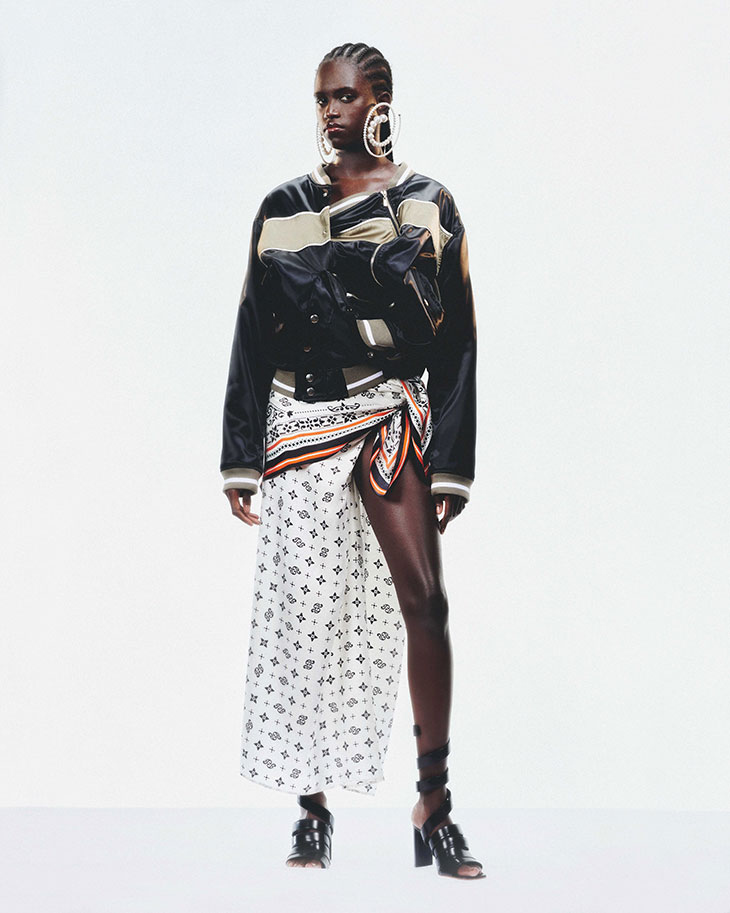 At the heart of Paris-based label 's approach is creative expression with a certain joyfulness, known for its risk-taking, and the unique designs born from it. Playing it safe is never an option for Glenn Martens, who is always pushing the limits with his deconstruction-reconstruction approach.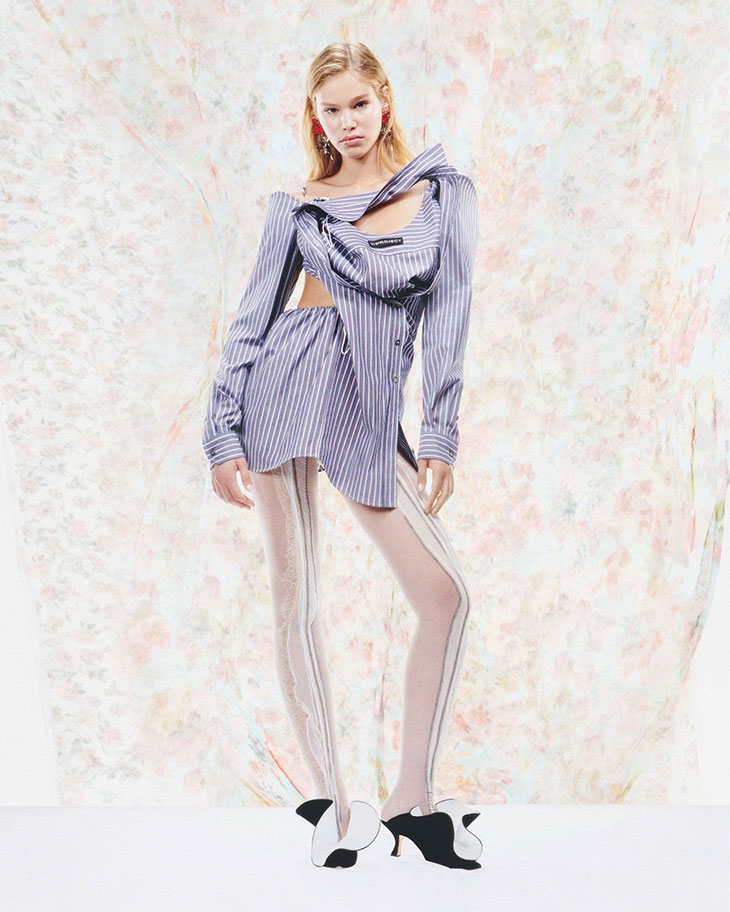 In this season's collection, snap buttons on sleeves and legs, inventively allow each piece to become a new opportunity for individual expression: trench coats, sweaters and dresses gain unexpected volumes and shapes when playing with button fastening. Pants seem to have grown a blazing fin from a front panel. Jackets and tops fluidify from symmetrical patterns into swirling forms. Blazer necklines bifurcate to become scarves. True to Y/PROJECT's design ethos each piece features a design twist, transforming familiar classic pieces into "impossible objects".  – from Y/PROJECT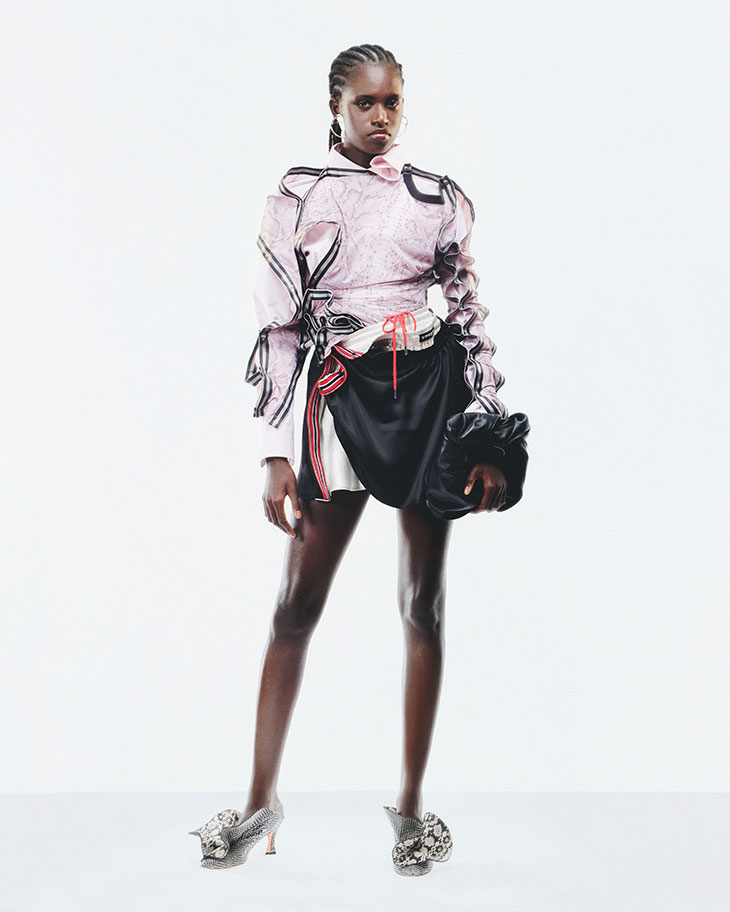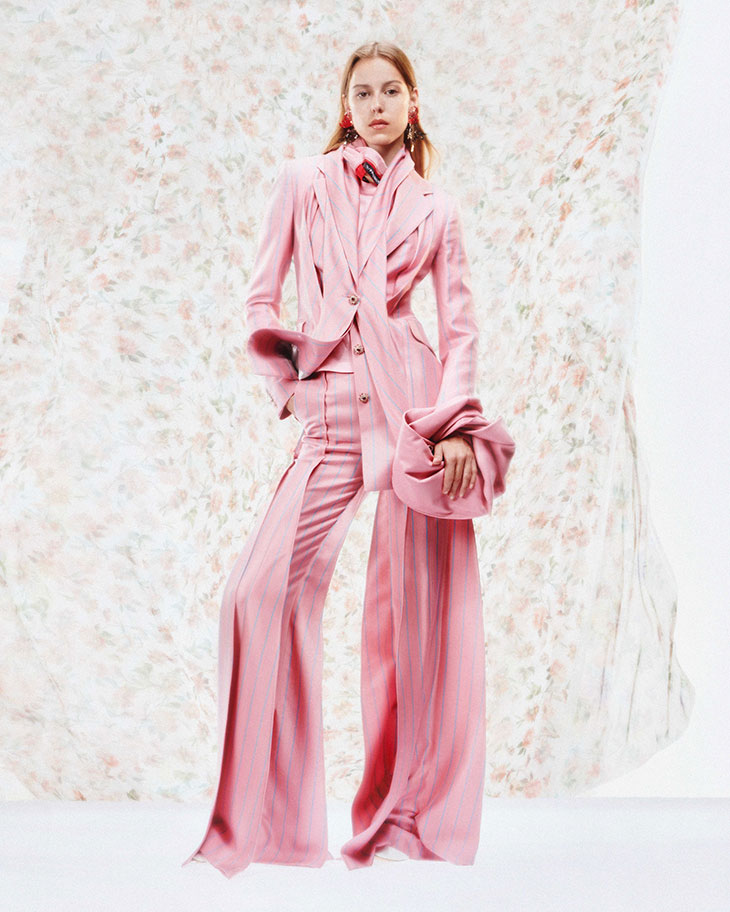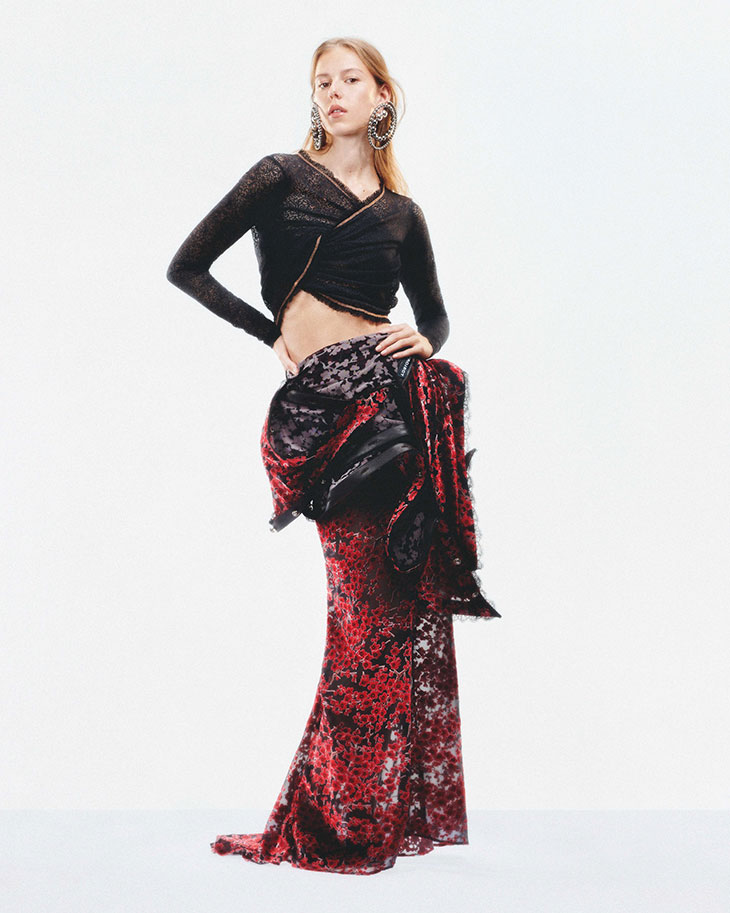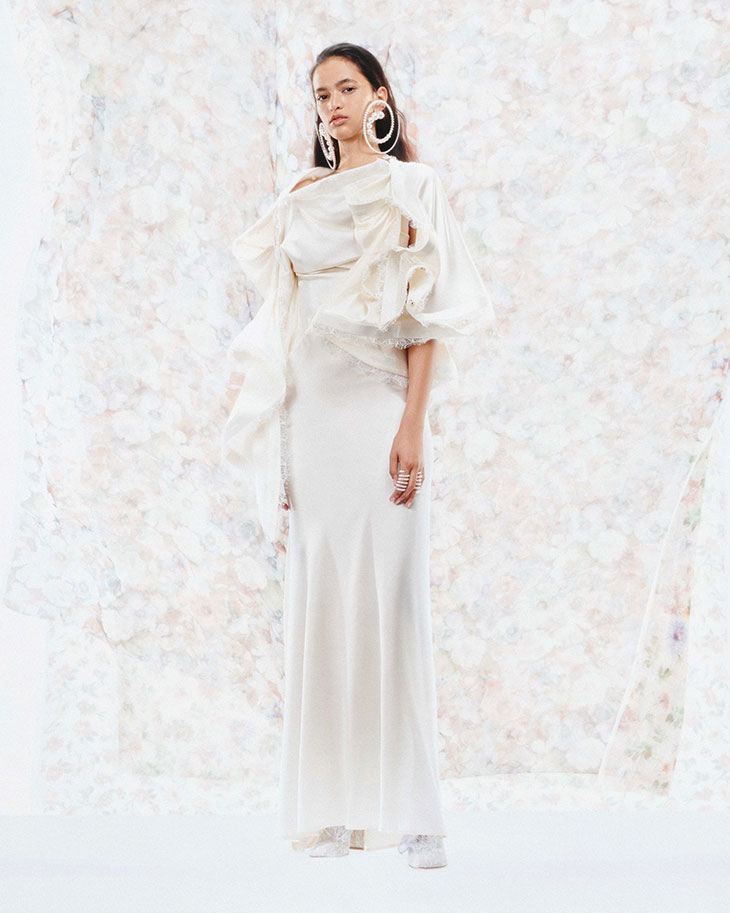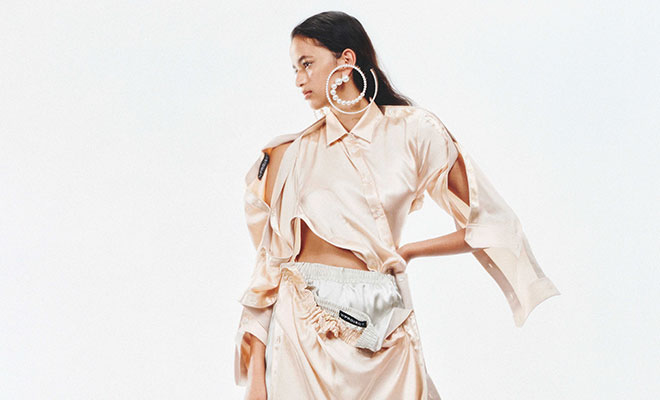 Styled by Robbie Spencer, photographed by Arnaud Lajeunie, creative direction by Glenn Martens.