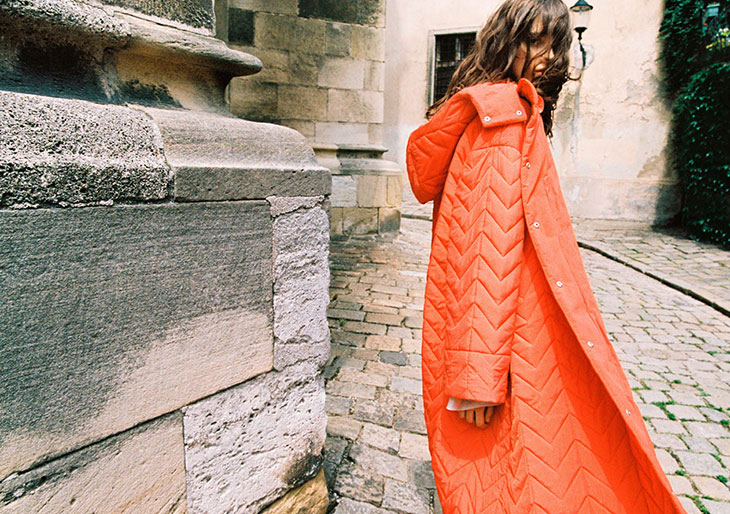 LADISLAV ZDUT the CEO of NEHERA sits down with Editor MAJA VUCKOVIC to talk about the rich history behind the brand, their own take on sustainability, and establishing the new DNA of NEHERA.
SHOP DESIGN SCENE #35 in PRINT OR DIGITAL
Read more after the jump: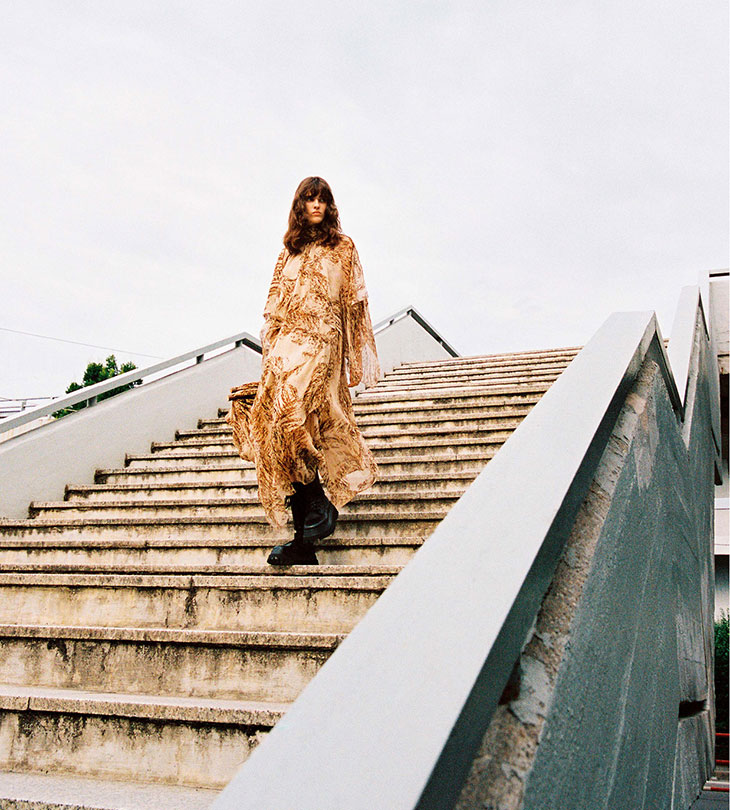 Can you tell me a little bit about the history of the brand Nehera? – NEHERA is an independent Slovak brand that revived the heritage of the famous Czechoslovak brand that flourished in the '30s and made history worldwide in the integration of design, production, and retail.
The artisanal tradition of the Czechoslovak textile industry goes back to the first ready-to-wear factory established in 1868, mainland Europe in Prossnitz (Prostejov), and the hometown of Jan Nehera. Back then and the same as now, the essence of NEHERA is timeless, functional comfort.
In between 1868 and 1939 the area of Morava had served as a fertile ground for flourishing textile industry providing (as a side-effect) also financial funds for such a milestones of architecture history like Villa Tugendhat by Mies van der Rohe in Brno, or Villa of Jan Nehera in Prostejov.
Series of communist coups, after WWII, led to the end of Jan Nehera business. Since beginning of fifties of last century, the brand was dormant.
We acquired the rights to the brand in nineties, because I was so impressed by what Jan Nehera built in the first half of last century and it reminded me that what Toffler couple described in their book Powershift published 1990 as a future, Jan Nehera had built 50 years ago.
How has your work evolved since you brought back the label? – We resurrected the brand in 2014. As a women RTW brand. We have learned a lot since those days. Nowadays we want consciously to stress sustainability in all our operations, not only in ecological or human sense, but also business-wise. Sustainability does not have only environmental dimension, it has also economical dimension. « Less » is a wise approach. Respect to the packaging (less material to avoid waste), respect to the scope of collections, respect to the costs of catwalk show, etc.
We understand our mission, similar to the architect's role. We create a space for a creative life. We provide freedom and inspiration.
What are Nehera's sources of inspiration? – People, especially strong women. Architecture. Nature. Art and Craft. And also history of clothing and fashion.
We do respect and admire the legacy of designers such as Martin Margiela, saying often, that collections are results of the work of many heads, hands and hearts. Most probably that was the reason he was not showing himself on the stage after his catwalk shows. Either all or none.
What was the biggest inspiration for the SS21 show presented at Paris Fashion Week? – While we were designing and developing the main SS21 collection, we felt a precocious relief.
A relief that the world did not stop that the first wave of the C19 pandemic started to decrease, that despite damages and inevitable changes, the fashion business will go on. In contrast, we have had worries if and when the second wave comes. These worries turned to be accurate, unfortunately, in the meantime.
But back then, our overall and very intensive feeling was a precocious relief between the 2 waves, and an intense desire to re-connect with nature. It was quite overwhelming and ever-present up-in-the-air after a series of lockdowns and quarantines.
We went back to the roots – physically, to nature, – symbolically, to the DNA of NEHERA (high-quality natural fabrics, natural colors, high tailoring, generous casual volume and diversity). We went back to pagan rituals, which have always been a symbolical expression of reconnection with nature and celebration of humankind's unity and nature.
This was the inspirational board also for the show presenting our main SS21 collection.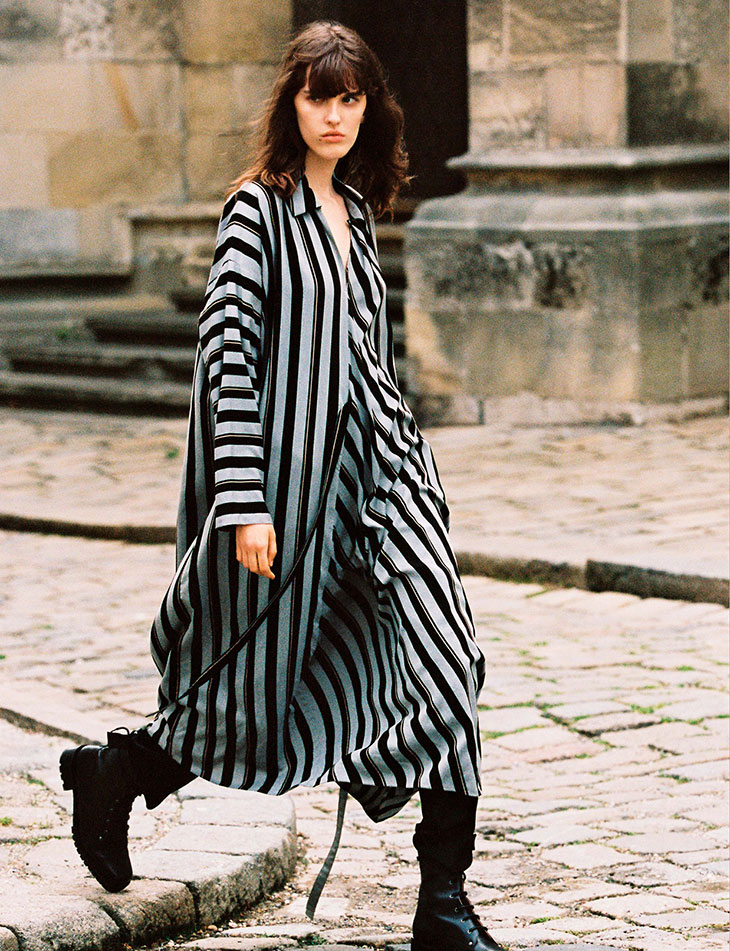 If you could describe NEHERA design aesthetic in three words, what would they be? – Less is beautiful.
What was the biggest challenge in creating the latest collection during these uncertain times? – Challenge was to react rationally in the unknown situation full of fear and emotions.
On the other hand, we were led to the situation where we started to make important decisions we had been thinking of already for a long time, just we have never been brave enough to make them. Like, to narrow down the scope of the collections, like to use more local resources and less to induce travelling around the globe, etc.
Challenging was to cope with irregularities within the logistics channels, of course. Challenging was to readapt within all operations, comprising design, sampling, production, but also sales.
Can you describe us NEHERA's design process? – NEHERA provides generous living space for the wearer emphasizing relaxed high tailoring where all details have their function (e.g., pockets, working cuffs) and diversity.
We understand our mission, similar to the architect's role. We create a space for a creative life. We provide freedom and inspiration. Let me quote Adolph Loos: "the work of art is a private matter for the artist. The house is not"
Our ambition is to translate this into fashion. Our design process is a teamwork.
What would you say is the key piece of Nehera's collections? – Jacket. Or better said "pockets" as a symbol and functional detail bringing comfort and expressing independency in womenswear.
View this post on Instagram
In your opinion, which trends will come & go and which will stay? – Difficult for me to say anything about this. Because we do not care about the trends. We came to the fashion scene in 2014 with timeless high quality minimalistic design. While the overall trend starting that time was completely opposite to our aesthetics. Opulent, logo everywhere, "more is more" brands were on rising tide. And they have been cashing the market success since then. Just to mention Vetements, Gucci or Balenciaga. I do not know if it stays. I do not care if it stays. Most probably yes, it will. There will always be understated aesthetics and people interested in such a approach and there will always be conspicuous consumption, as well as romantic consumerism.
What is the next step for Nehera? – In narrow point of view, it the opening our first retail shop. It is to be open this week (9.12.2020). It will be compact (flagship) NEHERA store. In the very center of Vienna, Bauernmarkt 8. Round the corner from Steffansplatz.
Vienna is 70 km from our studio and headquarters. It is our "local market".
In wider point of view, it is to reach the balance. Meaning profitability and our own destiny, regardless the trend or Covid or social media buzz.
Keep up with Nehera – @neheraofficial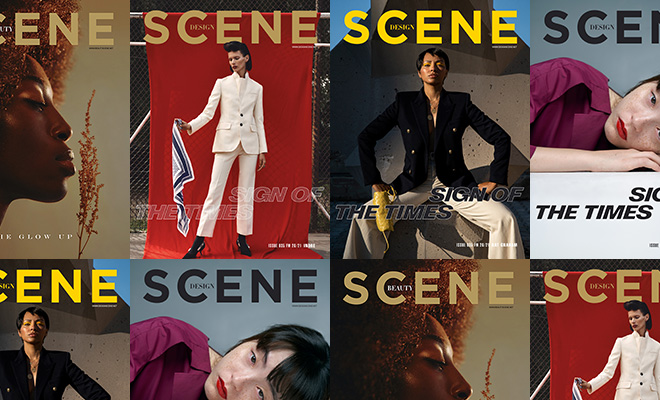 SHOP DESIGN SCENE #35 in PRINT OR DIGITAL