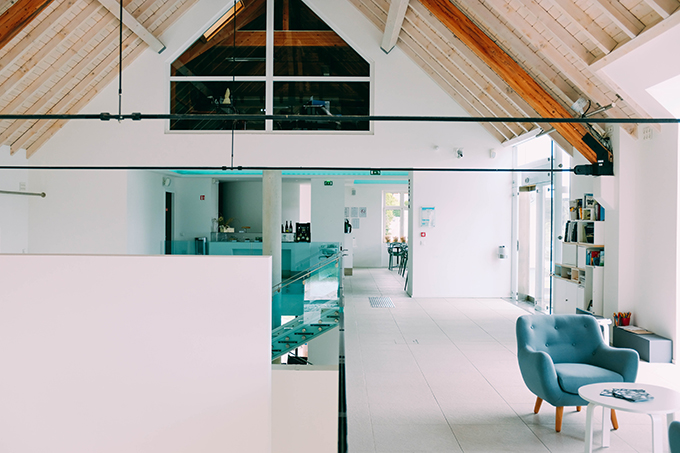 It's a new year and therefore a new time to update your home and get it into the perfect shape to stay on trend for the near year. Are you one of those people who constantly has home remodel projects going? We totally get it!
Sometimes you just need a bit of inspiration to know what to remodel next or even some of the best remodeling ideas for your projects. Whether you have a long list of to-dos or you simply want to give some parts of your home a face lift, we've got you covered.
Grab your best saw horses and all of your woodworking tools and prepare for some home remodel ideas that you simply can't do without!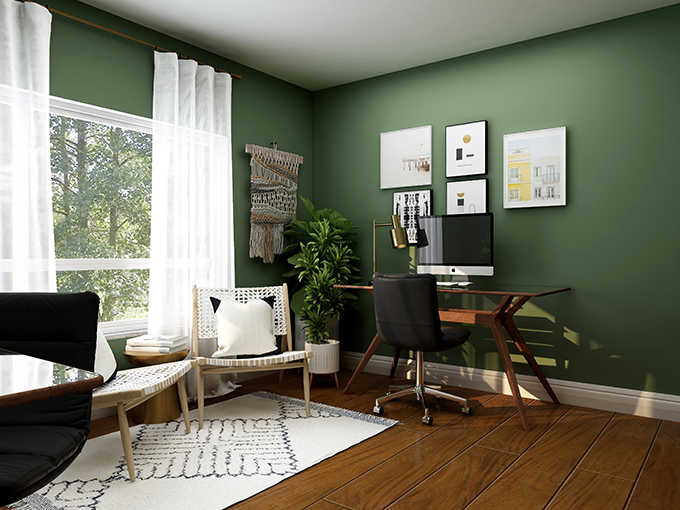 1.   Home Office
With so many people working remotely or moving to work from home, it's become a major need to have an office space in your home. At the flip of a switch, many of us were suddenly scrambling in 2020 to figure out an office setup to work from home.
Between kids having school at home and working from home, a home office space of your own could be an essential remodel and quite possibly at the top of your list.
Whether you have a designated office space that simply needs spruced up a bit or you need to create an office space still, it's time to take that step. There is still much uncertainty and many people will continue to work from home for the foreseeable future.
Stop putting it off and make a home office space your top remodel project. You will feel so much more balanced and focused when you are working from home. Even if you return to the office, you will find that space to be valuable for your future.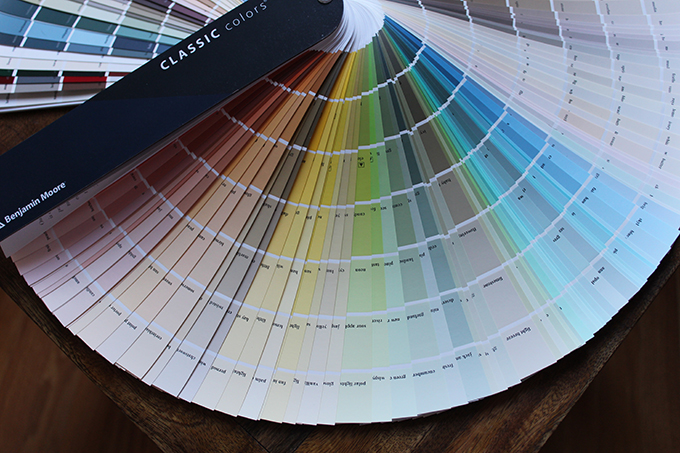 2.   Fresh Paint
A fresh coat of paint can go a long way. Maybe you're just wanting to spruce up and freshen up some spaces in your home. If you're not quite ready to tackle heavy-duty remodel jobs, consider painting.
Paint one room or every room and you will be amazed at how much different this can make a room feel! Paint is a sure fire way to upgrade any space. It also can improve the value of your home and gives you the chance to personalize specific rooms to your tastes and décor.
The color trends are pointing to deep colors with high pigmentation. Think of like peacock green and consider shades along those lines as they are some of the hottest trends of the season.
If you're not feeling colors like that, you can use light colors to brighten up a space or dark colors to make a space more cozy and really any color you choose will be great!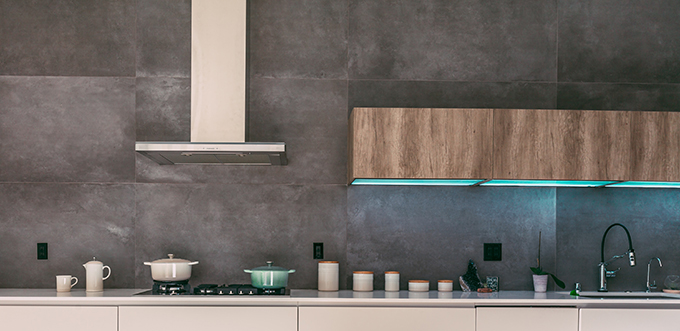 3.   Tackle the Kitchen
It seems like the kitchen is the remodel that we always avoid. It can be an incredibly expensive remodeling project that quickly becomes very involved. So we simply refuse that project.
There are SO many things you can do. Whether you update to a modern style or you simply instate some of your dream kitchen design features, your kitchen needs you.
We recommend adding a pantry or lots of food storage. This seems to be an element that so many kitchens are lacking but is very necessary. Food storage space like a pantry will help you feel more organized in your kitchen and you will know at a glance what you have on hand or what you might need to add to your next grocery list.
From there, you can think about updating appliances, changing your décor, adding paint, changing flooring, or simply sprucing up the walls.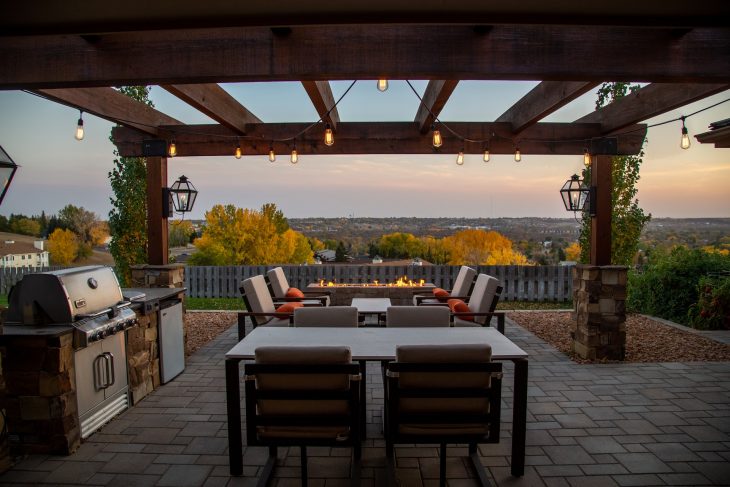 4.   Outdoor Spaces
Another remodel idea is to spruce up your outdoor space. So many people are spending more time at home but looking for ways to enjoy the outdoors in the process. Take advantage of the opportunity to spruce up your outdoor space and make it enjoyable and inviting.
Add a patio, fire pit, and furniture. Maybe you need an outdoor kitchen in your space. A proper outdoor space to spend time in has become a feature that people look for when searching for a home and you can do it any way you want!
Make your outdoor space fun and welcoming and make it look nice while you're at it. Consider what you would enjoy in the space and get to work making your outdoor space a place you want to be.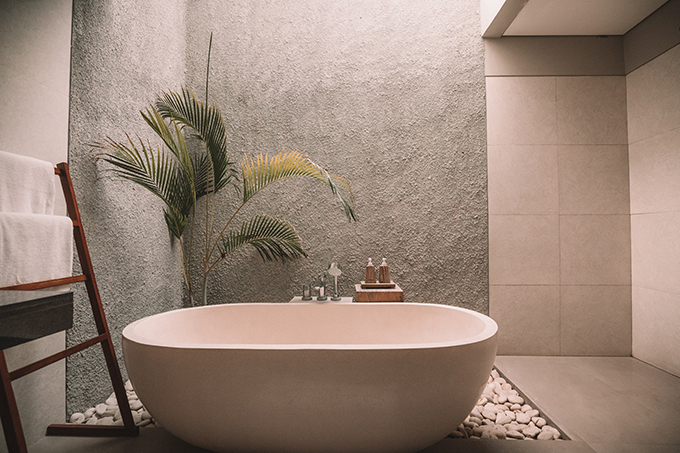 5.   Bathroom Spa Experience
Your bathroom might as well become your new spa experience and integral part of your home remodel ideas. People will pay big bucks to visit a spa and have relaxing and enchanting experiences but they won't take the measures to give themselves this treat at home.
You can do a lot to make your bathroom a home spa, filling it with all of the calming and relaxing things and making it a space that you can enjoy and rest in.
Try updating to a soaking tub or Jacuzzi tub that allows you plenty of space to sink into the water and simply relax. Update your lighting so that it's bright enough when you need it and yet dim enough to be calming.
Go ahead and upgrade your toilet to something more fancy. Maybe you want heated toilet seats or maybe it's time to get that bidet you keep thinking of.
Your bathroom should be a place of inspiration, rest, and peace. A spa experience in your own home.
Conclusion
When it comes to home remodel ideas we hope that you find some inspiration here to get started on your next home renovation project. There are plenty of ways to make small or big changes as you wish, and you should always take your own pace while being careful with budgets.
There are many DIY projects you can easily take on for home renovations and even more large projects you can tackle when you're ready. Take the time to make your home warm and inviting and simply spruce it up for the new year ahead.