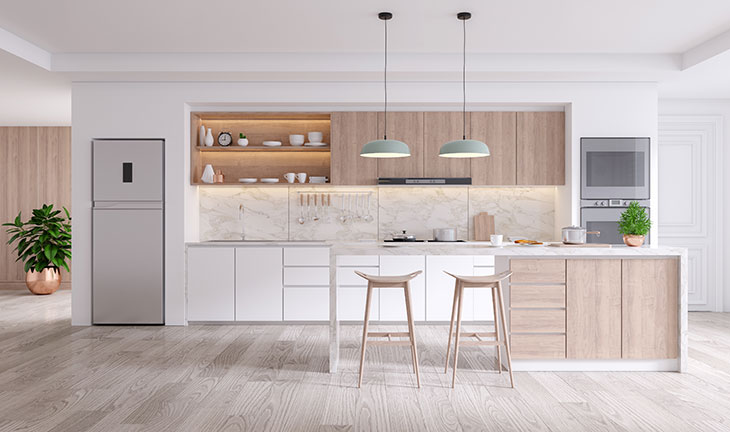 The kitchen is the room that homeowners often spend the most money on remodeling. This is understandable, as the kitchen is often the hub of the household. Being one of the rooms you will spend most of your time in, you want it to meet your expectations, and provide you the comfort that you are seeking. Before you get the sledgehammer out and start remodeling, follow these five tips on how to effectively remodel your kitchen.
Read more after the jump: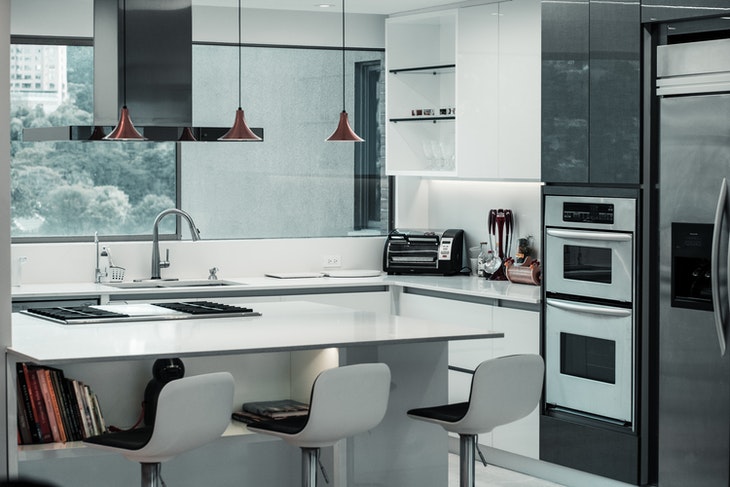 Have a Good Plan
Planning your kitchen remodel is probably the most important part of the kitchen remodeling process. The last thing you want is to go through the remodeling process to find out that your kitchen doesn't look the way you quite expected it to. If you plan well, you are more likely to stay on budget for your remodel. Due to their expensive nature, you want to be prepared for your kitchen remodel. The National Kitchen and Bath Association recommends at least six months of planning for every remodel. When planning, take into account what you like currently about your kitchen, and what you think could use some improvement. In addition, as with every major event that requires planning in your life, have a plan B. Sometimes you go over your budget. Other times, construction can take longer than usual. Whatever it is, make sure you are well prepared for it.
Purchase According to Your Needs
When purchasing new appliances, do not get carried away. Just because a new stove has six burners and is "top-of-the-line" doesn't mean you should buy it. Evaluate the way you currently use your kitchen. If you think you would benefit from a stovetop with extra burners, go for it. Don't just buy new appliances for the sake of buying them. Try and save on appliances where you can, as getting new appliances can set you back substantially in your budget. That's extra money that can be put into the overall aesthetics of your kitchen, appliances, lights, or new storage spaces.
Focus on Lighting
Lighting can make your kitchen look both brighter and larger. When designing your new kitchen, think about how it would look with different kinds of light. Ambient lighting can create a nice mood in your kitchen, while task lighting can illuminate the darker areas of your kitchen and will eliminate dark spots and shadows.

Spend on Storage
Add storage, not space. You can never have enough storage in your kitchen. Install cabinets that reach the ceiling. They will give you valuable storage space for your lesser used kitchen items, like that Thanksgiving themed platter you break out once a year. Mount your storage space too. On the back of cabinet doors, shelving units on unused areas of the wall, etc. Anything you can do to add additional storage areas in your kitchen, do it.
Get Professional Help
Kitchen and other types of home designers will, most likely, know more about how to remodel a kitchen than you will .Reaching out for advice on how to remodel your kitchen can give you a fresh perspective on your kitchen remodel, and lead you in the right direction. It can also help you to be more efficient with your spending, and save you money in the long run.
You can always check local "homes for sale" listings such as St Albert homes for sale for inspiration, too. They can give you inspiration and ideas you may desire to implement into your own kitchen. It also does not hurt to see the current kitchen design trends before you remodel your own!