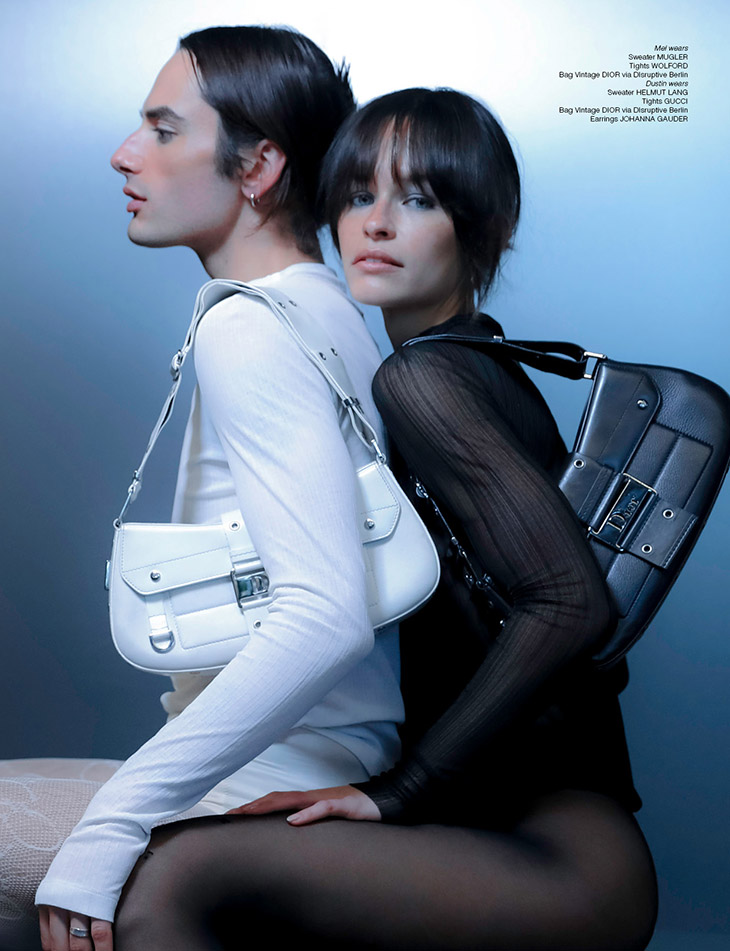 Fashion photographer Diana Lange captured Assimilation story featuring models Dustin Hanke (Vampire Models, Viva Models) and Melanie Kieback (aka Vanellimelli) for DESIGN SCENE Magazine's Winter 2020.21 edition. In charge of styling was Elisa Schenke, with hair styling and makeup from beauty artist Naomi Gugler.
SHOP DESIGN SCENE #35 in PRINT OR DIGITAL
For the session models are wearing selected pieces from top brands such as Mugler, Wolford, Dior, Helmut Lang, Gucci, Johanna Gauder, Richert Beil, Aeyde, Jacquemus, Ann Demeulemeester, Jérome Studio, Christina Seewald, and Balenciaga.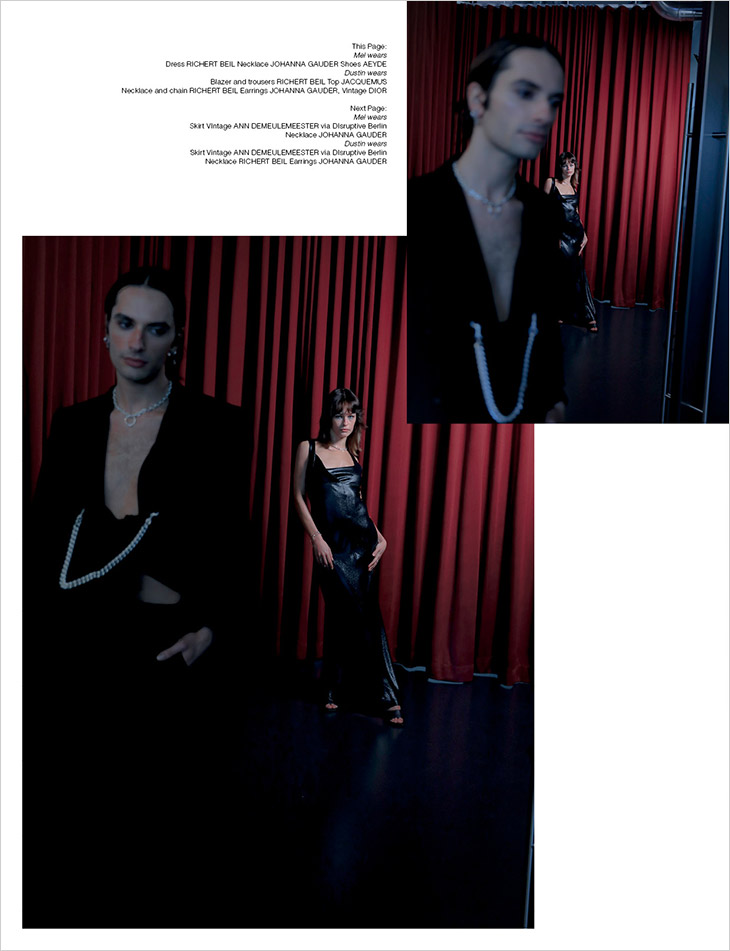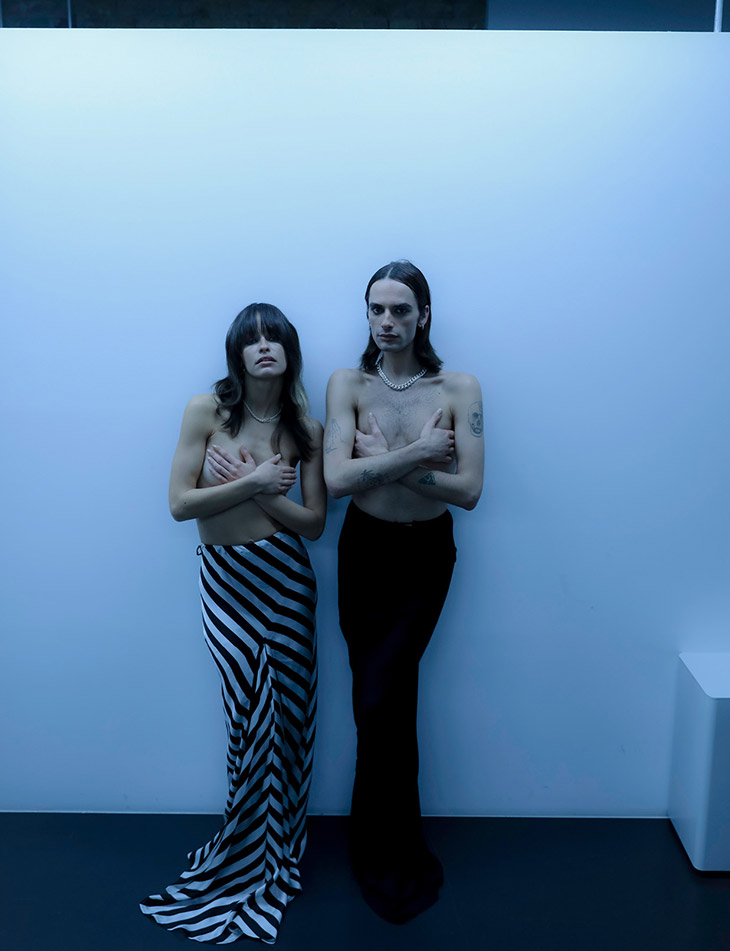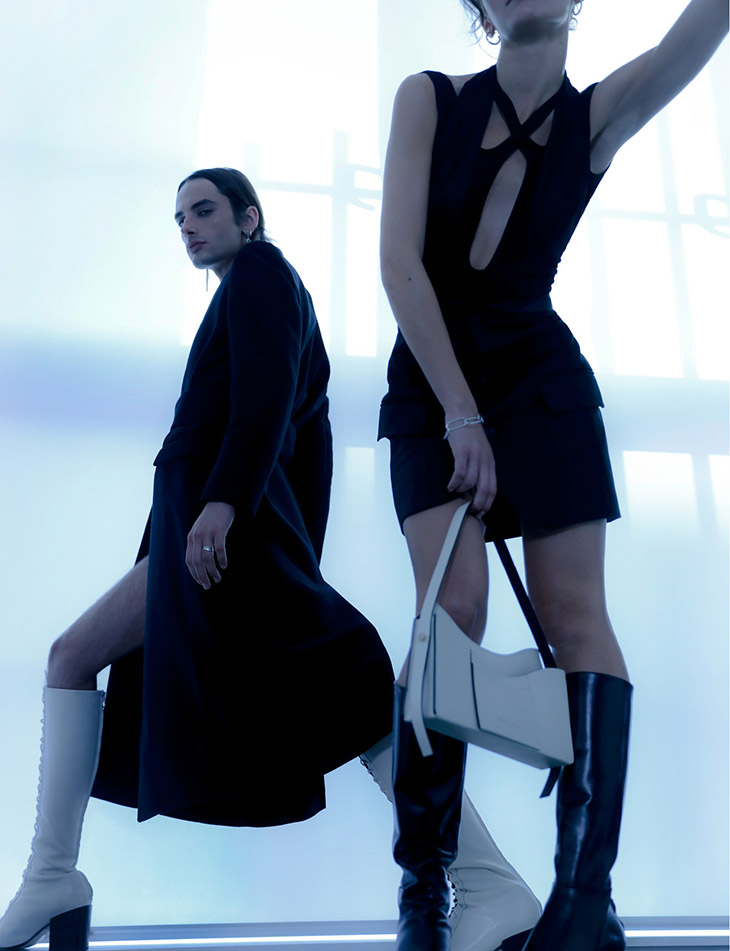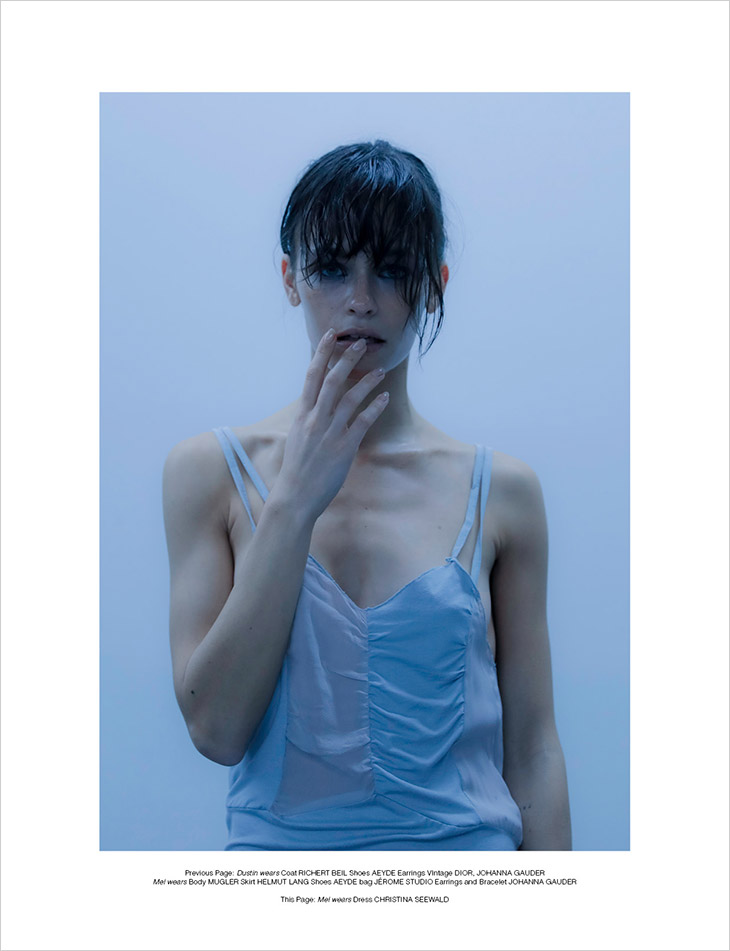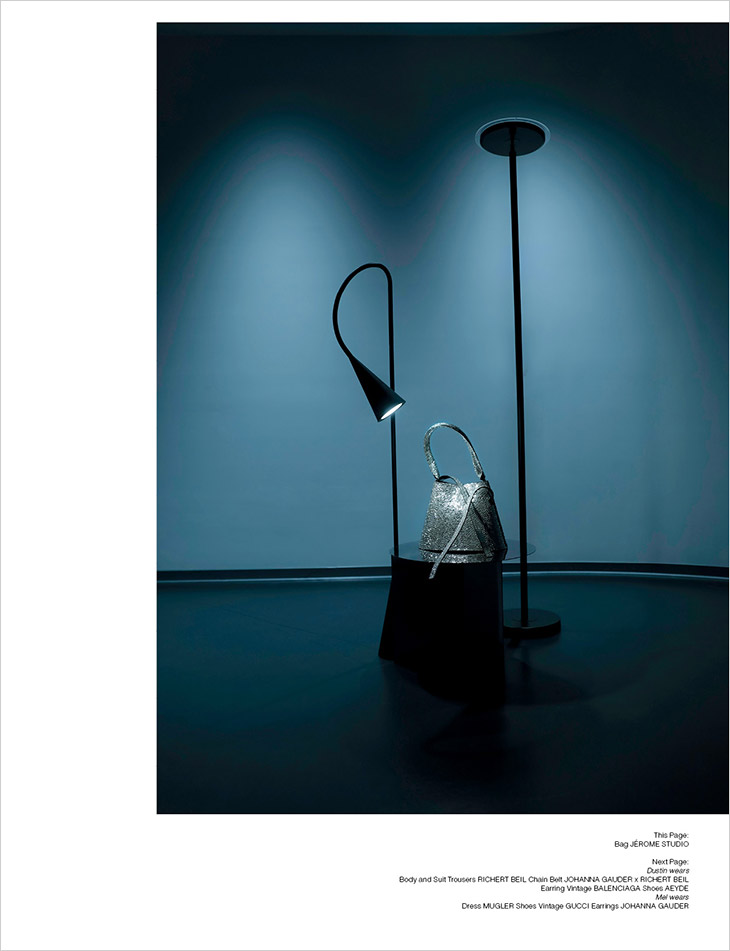 Photographer DIANA LANGE – @thedianalange
Stylist ELISA SCHENKE – @elisaschenke
Hair & Makeup Artist NAOMI GUGLER – @naomzz
Models DUSTIN HANKE at Vampire Model Management Belgrade / VIVA Models Berlin, MELANIE KIEBACK (AKA VANELLIMELLI)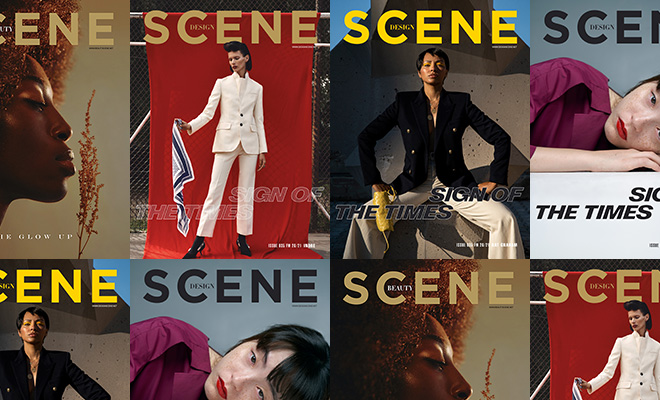 SHOP DESIGN SCENE #35 in PRINT OR DIGITAL