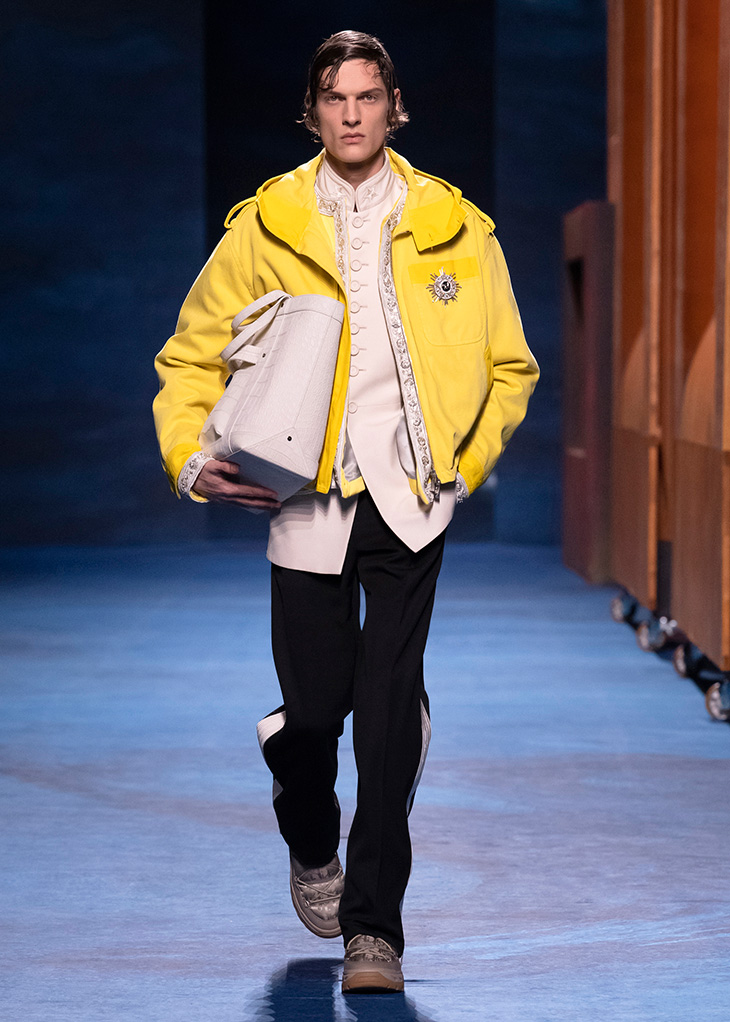 Dior Men's Artistic Director Kim Jones presents his latest collection diving deep into the history of sartorial mixing the menswear with the maison's couture aesthetic. Jones masterfully translates Dior's couture heritage into a menswear ready-to-wear.
In what now becomes somewhat of a tradition Kim Jones brings yet another contemporary artist to celebrate with a Dior collaboration. This time Jones invited for his first Dior collaboration the Scottish-born / Trinidad based artist Peter Doig. The collection gives another life to Doig's artwork, making it part of Dior DNA.
RELATED: DIOR FALL 2021 COLLECTION
"The palette directly references the work of Doig via Dior – soft, muted blues, navy, dusky mauve, dior gray, alongside brilliant yellow, blood-orange and green, vibrant hues expressing joie de vivre. Handcraft replicates brushstrokes through embroideries, knit and hand-painting. piping, bound trims and baroque embroideries 'frame' garments, as if they themselves were paintings. the shapes and forms of the collection become canvasses for art," shares Dior team.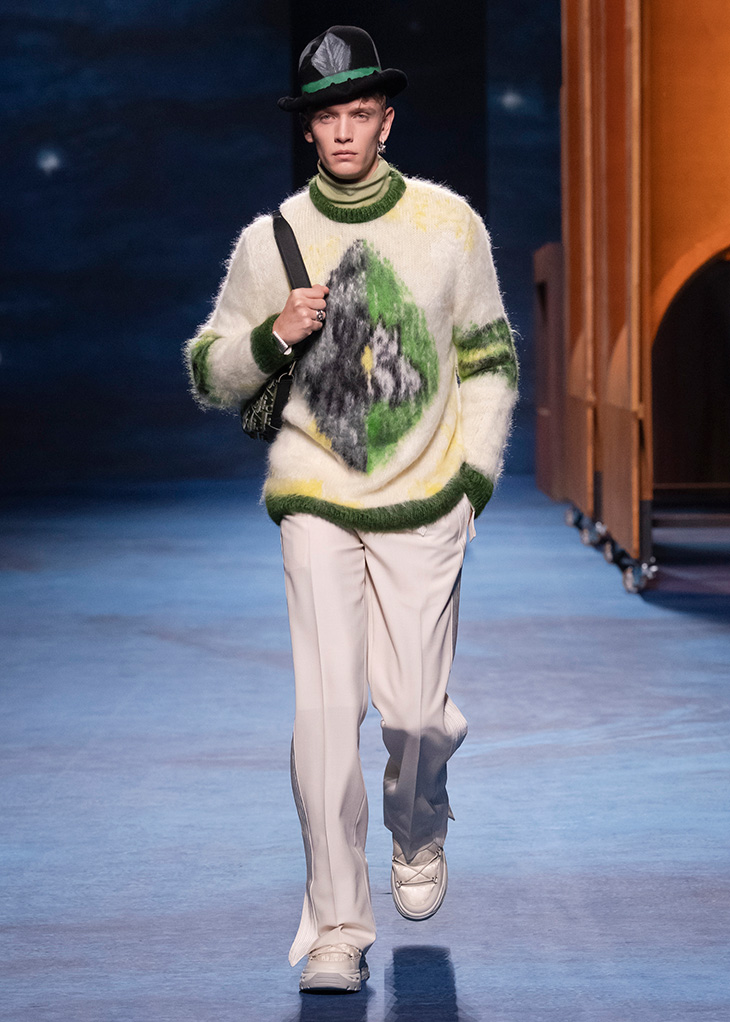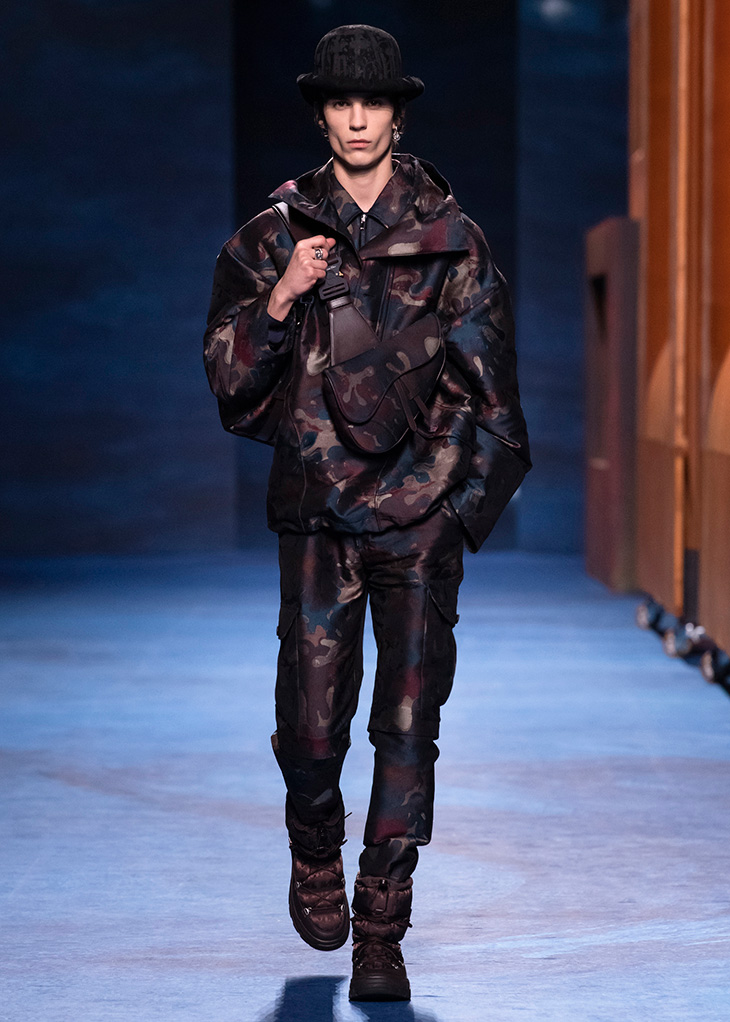 The latest collection also clearly sets Dior Men into a four seasons per year set up, abbonding the pre-collection-cruise-resort categorization entirely. This is something that is causing confusion in the fashion industry for years, yet is often pushed forward by publications such as Vogue and Vogue Runway among other. This old way of categorization is something insisted upon even when brands opt out of the pre-collection mindset and instead insist on seasonal categorization of their work.
Dior Men Winter 2021 collection is comprised out of 45 individually developed looks – see them all in our gallery: