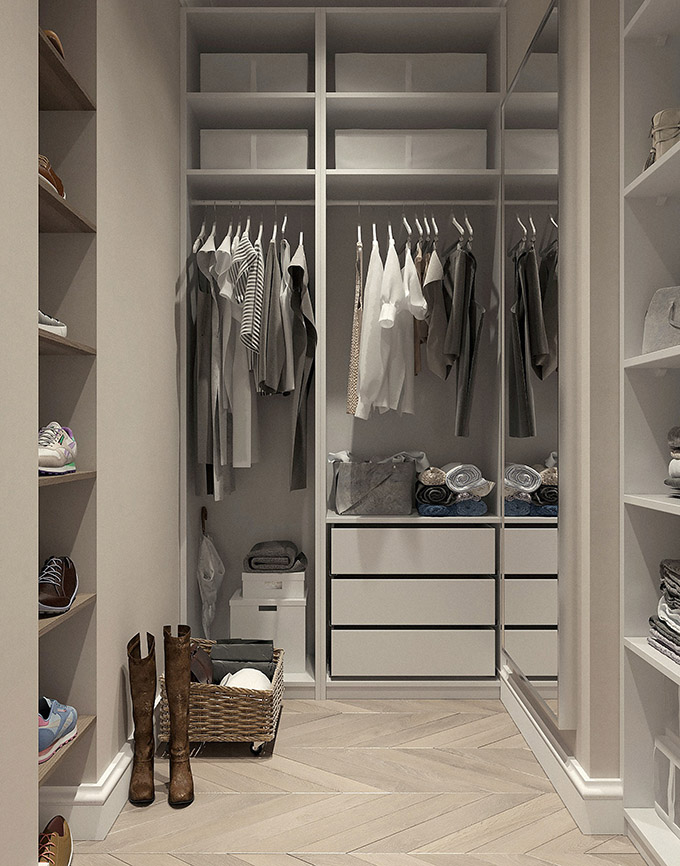 It was a tough year for all of us. Most of our lives have changed tremendously, from where we work and how we vacation to who we can see and what we may do. Within this, our attitude to what we wear each day has also transformed, less explicitly but just as dramatically.
You might have been home learning new stuff like how to create golf ball marker, wearing your lounge wear or shopping online more than ever. This year, there have been several modifications in our styling, but one good thing about getting more time on our hands at home is that we keep our closets in place.
1. Buy Nothing for One Occasion Only
All of us have been here. We buy clothes, especially for a particular occasion. It can be a wedding, Xmas party, a post-lockdown weekend pub reunion with your mates.
Getting ready for going somewhere exciting makes us feel that we need something special to wear, and therefore something different. As much as we like an item we purchase, we hardly only wear it once.
To look more in style, try to have a few dressier items in your closet that are more flexible than buying something particular for such events. You will be more likely to dress in it repeatedly if you opt for something plain and more classic, instead of trend-led.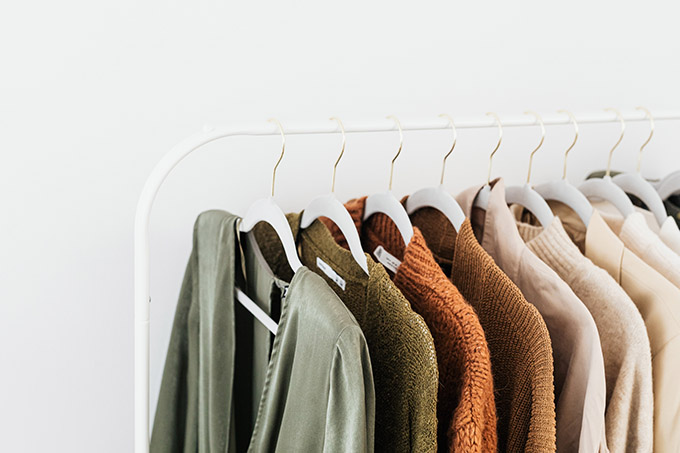 2. Purchase Nothing that Doesn't Work for You
Sometimes we get impulsive buying feelings. We even buy things we don't really know the use of. Last time you learned how to create golf ball markers in boredom and order them. Now you don't know what to do with it, but can't let it go.
Holding onto things that no longer suit or fit you in the expectation that one day they will, is not unusual. Buying anything too small is also very common as an opportunity to lose weight just because it was in the sale and they didn't have your regular size.
However, keeping such pieces that you can not wear physically is among the worst choices you can make if you want to minimize your clothing junk. For yourself, be reasonable and frank. It's time to sell or donate clothes that don't fit or suit you.
3. Practice 'One In-One Out' Policy
A perfect way to keep your closet at a manageable level is to follow the one-in, one-out strategy: take a piece out whenever you add something new (and sell it or donate it to charity).
It will not only prevent your rails and shelves from flooding. It also implies that you need to be even more sure of what you purchase. If you love a piece absolutely, you'll never buy anything extra, knowing that you must lose something valuable from your collection.
4. Swap Outfits with Mates
Swapping items with friends is one excellent way to bring a unique touch to your style.  Perform one-in, one-out scheme by getting rid of what you've not used in weeks and exchange it for a piece that bores your mate (but you have always had an eye on).
Trading clothes is a smart excuse to get an interesting wardrobe without wasting any money or doing any more harm to the environment, whether you host clothes-swap parties with a big group or just have a deal with a friend.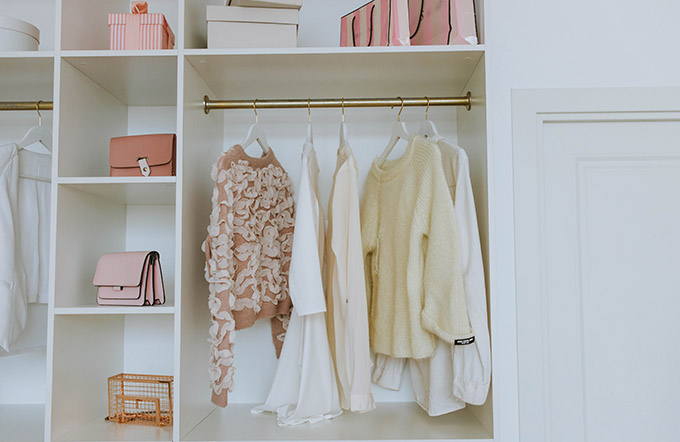 5. Avoid Lavish Shopping Adventures
We get tied in style ruts often, feeling like we don't have anything nice in our closets to wear. When these symptoms appear, we go on an extravagant shopping spree and end up wasting massive amounts of money on precisely those trend-led pieces that end up sitting forever in our drawers, not being used.
Don't allow yourself to reach this point. Instead, keep a close eye out for bits you love all year round and make a note of the stuff you lack when you have got an obvious idea of the situation. Sort it out first rather than going back to square one every few months, as a continual process.
6. Take Up Tough Choices
No one ever enjoys dumping things they bought for money. Often, parting with an item of clothing involves letting go of experiences, which can be very hard to do.
There is really no need, however, to hang on to anything you've ever cherished, specifically if it's something you haven't been wearing for years.
 If there's something you can't really stand to part with, put it on display and see how many times in the next six months you wear it.  If they don't have an outing, it's time to let it go.
7. Understand Your Closet
It sounds so simple, but what's hanging in our closets is easy to overlook, and for most of us, great pieces are tucked away that have not seen the daylight for years or that will have been lost during the lockdown.
But, before you go ahead and purchase anything new, ensure you have a very good picture of what's already in your closet. You will know what's in there if you do a checkup and tidy up your closet, and this will keep you from inadvertently buying stuff you don't really need.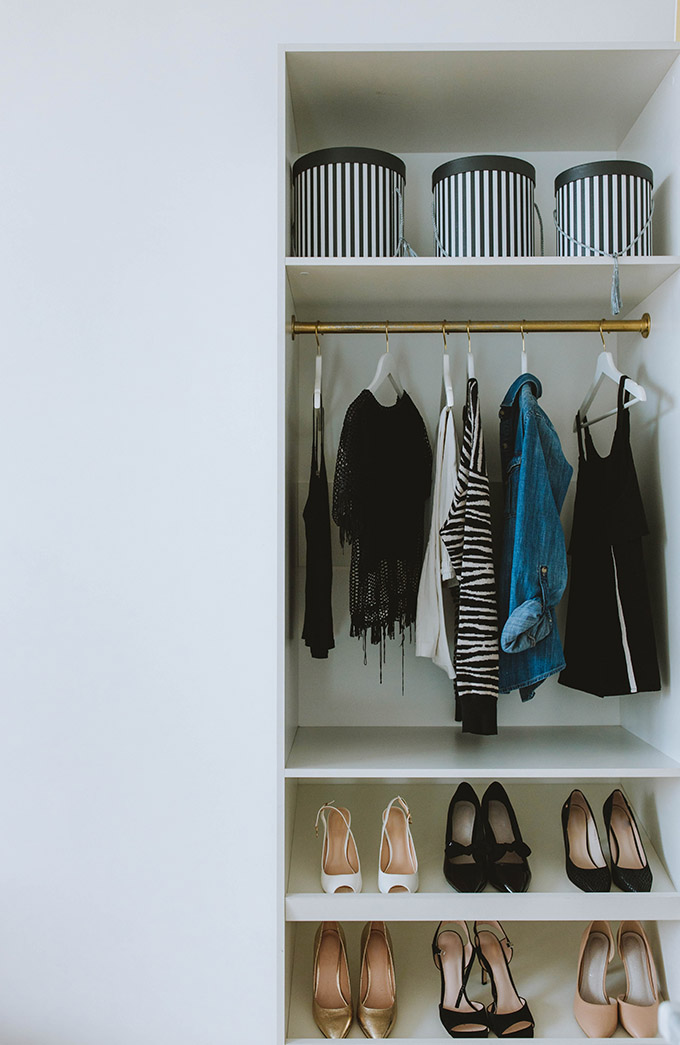 8. Fix And Invest
As soon as a piece is broken or torn, so many of us are guilty of throwing them away, but just because something is a bit worn doesn't mean it needs to be tossed aside.
By recognizing where to get items repaired in your local area, from a decent seamstress to shoe and handbag repair firms, invest in the parts that you already have in your collection.
Instead of re-buying the same thing time after time, it is worth spending a little money on getting things fixed.
9. Have a Capsule Wardrobe
Do not underestimate the importance of a capsule wardrobe. It doesn't take an enormous amount or three walk-in wardrobes worth of designer clothes to be truly stylish; you wouldn't need a lot to look nice.
However, what you will need is to make smarter, rational decisions. Purchase what you need, purchase what makes you feel amazing, and carry nothing more.