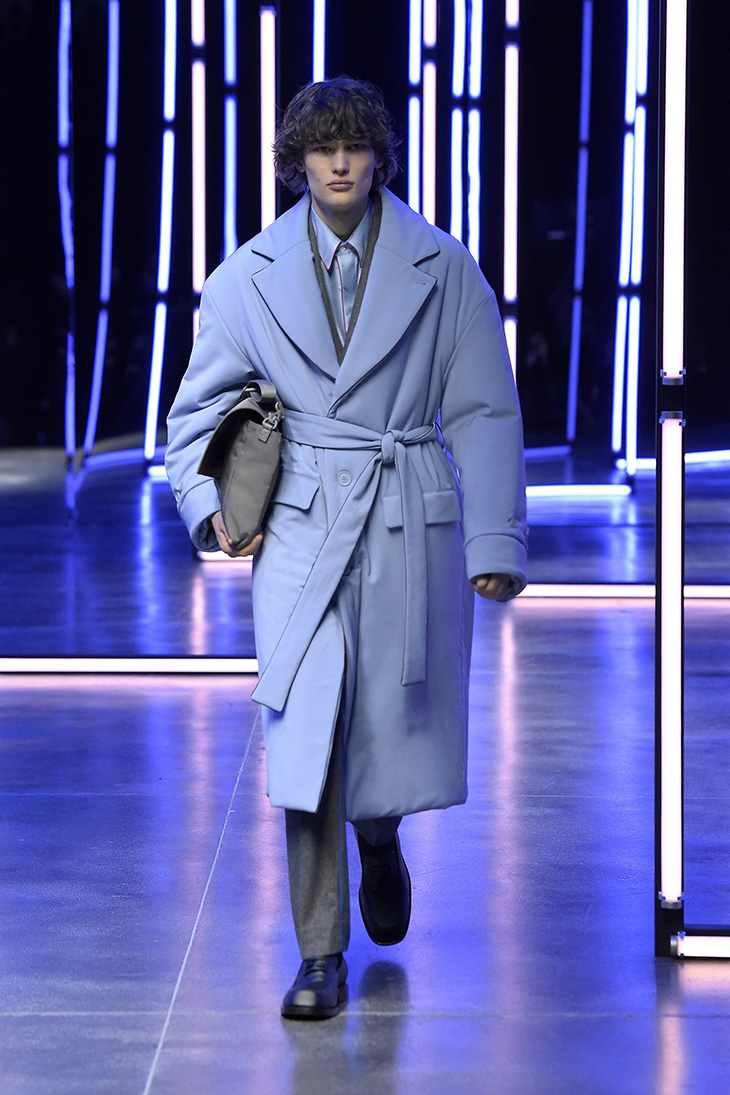 Fendi Menswear Fall Winter 2021 collection took the no audience runway during the ongoing Milano Fashion Week. Fendi was one of the few brands planning a runway for the ongoing Milano Fashion Week. Unfortunately due to the new Covid19 pandemic restrictions in Milan no label so far has presented a show with present audience Nevertheless Fendi and Silvia Venturini Fendi who is fully in charge of the menswear collection have opted for a high-speed runway presentation.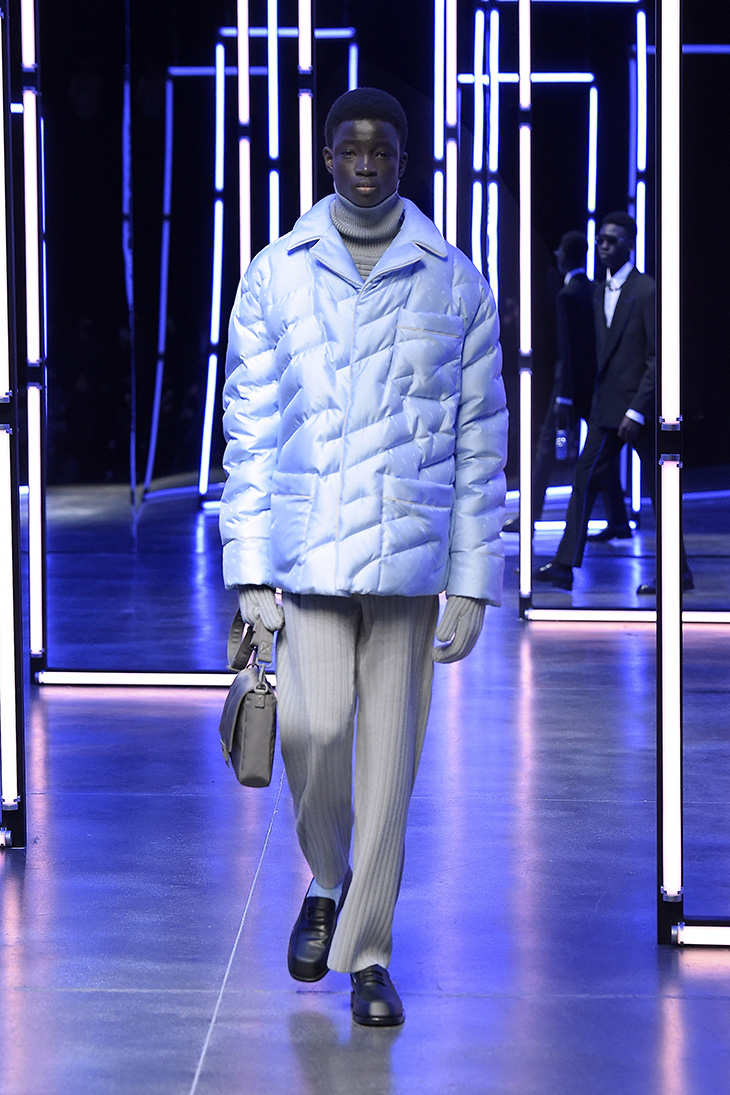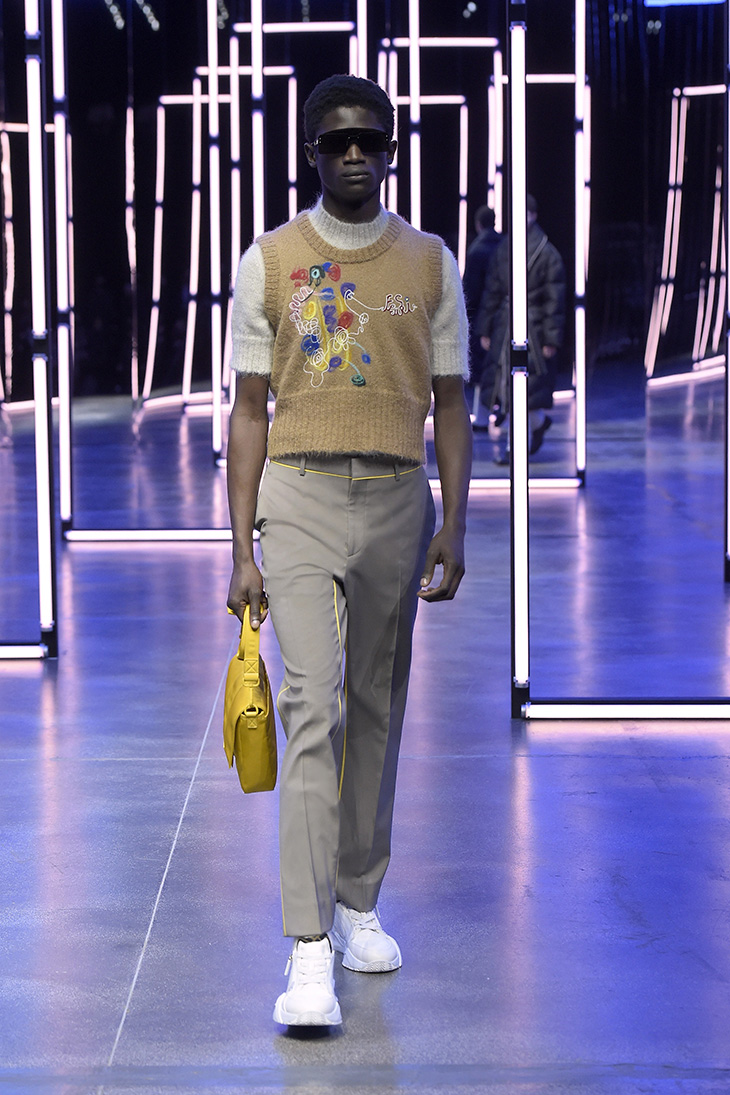 The new collection comprised out of more than forty new looks finds Silvia Venturini Fendi perhaps more daring than ever when it comes to the label's menswear collection. The collection on pulse of trends to come is bringing note worthy garment designs. Puffer jackets find a new design aesthetic with Fendi menswear fall winter 2021 collection. The collection even gives a nod to the staple that is Fendi fur coat adjusted for menswear.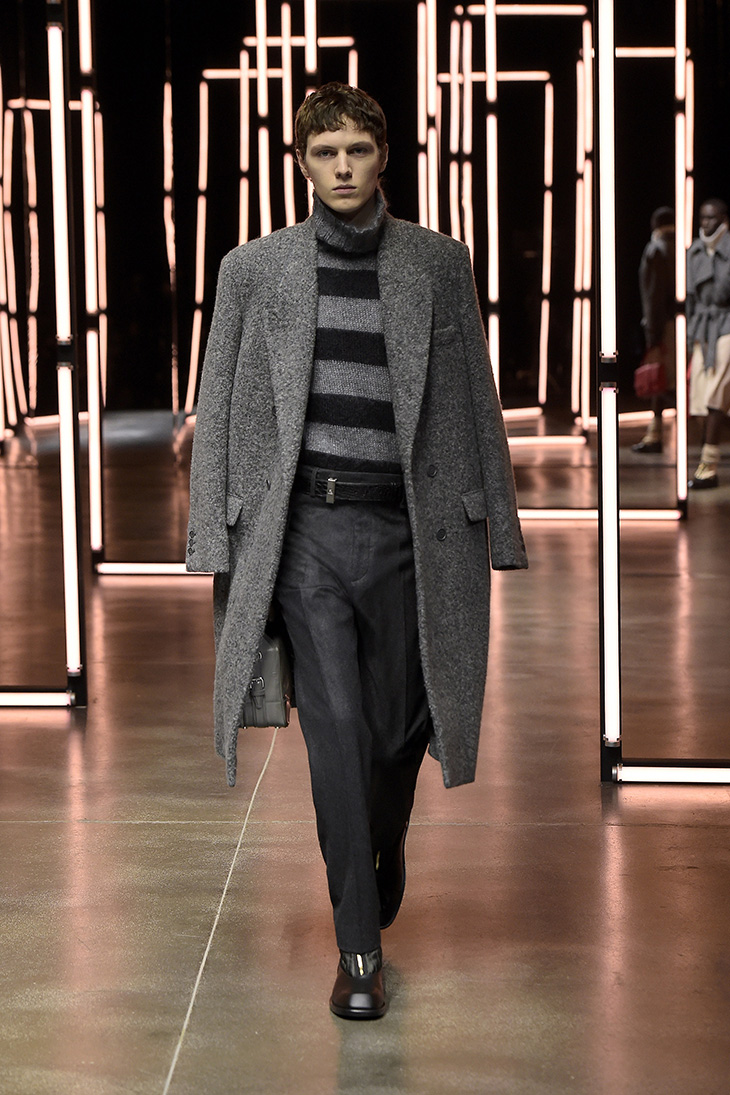 With the new collection Silvia Venturini Fendi asks us a question on everyone's mind in the past months, entitling the season's outing "What Is Normal Today".
RELATED: Fall Winter 2021 Menswear Collections
Discover all the looks from Fendi Menswear Fall Winter 2021 collection.
Concept and video by Nico Vascellari
Music by Not Waving
Vocals by Silvia Venturini Fendi
Curated by Michel Gaubert
Guest artist Noel Fielding
Design and production Bureau Betak & Bureau Future
Models: Ahmadou Gueye, Albert Beilinson, Alexander Carey Morgan, Alexander Gudmundsson, Anthon Wellsjo, Aramish Mangi, Benoit Michel, Braien Vaiksaar, Callum Heslop, Cheikh Niang, Daan Duez, Eduards Kraule, Jeranimo van Russel, Jethro Sapon, Jibriil Ollow, Jie Zheng, Jonas Glöer, Jonathan Tidika, Kaissan Ibrahima, Malick Bodian, Nagga Baldina, Niccolò Geuna, Ottawa Kwami, Rudolfs Valbergs, Shin Dongyeon, Sin Shengmo, Tamsir Thiam, Yura Nakano