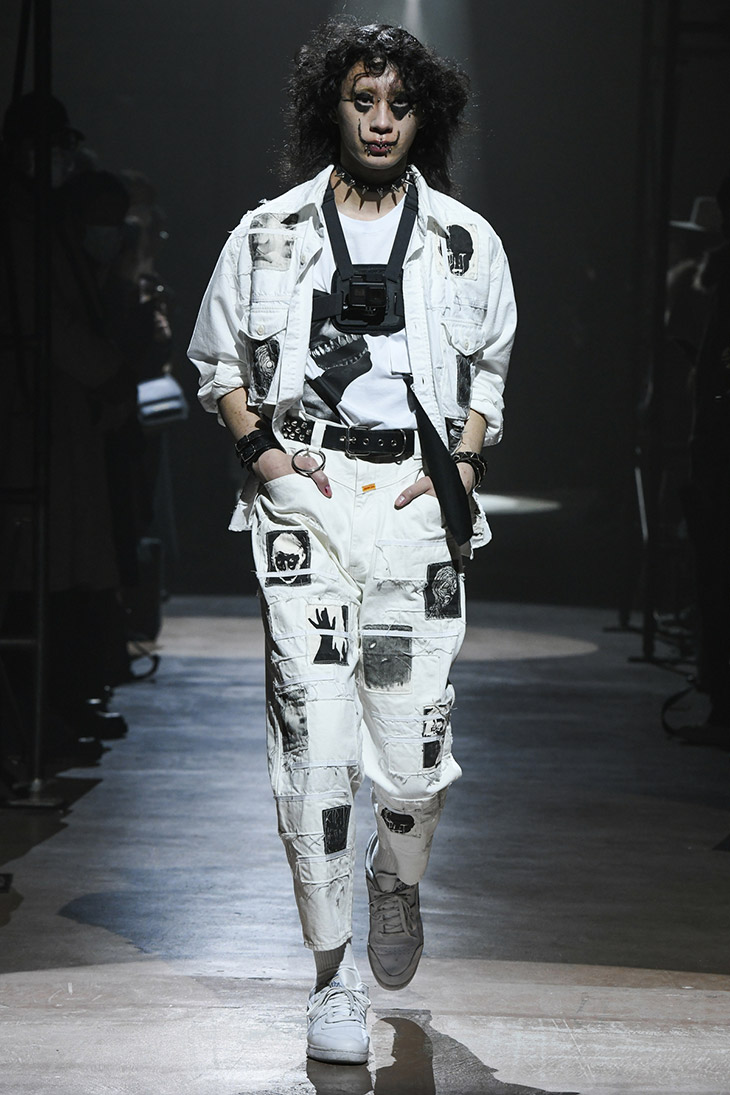 Designer Hiroaki Sueyasu presented KIDILL Fall Winter 2021.22 Desire Collection with a fashion film directed by Yusuke Ishida, as part of the recently finished Paris Fashion Week. For the collection Hiroaki collaborated with the next generation artist Jesse Draxler based in LA. The collection fuses Draxler's darkness with Kidill's punk spirit.
Fashion show is the best platform for me to express what I have created and present the power of fashion that me and my team trusts in. For me to progress without fear will make my future and believe that this energy will convey on to the others. Without swaying on the trends I want to pursue creating the clothes with the punk mind. It is clear what I have to do now, to show my collection without fearing the changes. – Hiroaki Sueyasu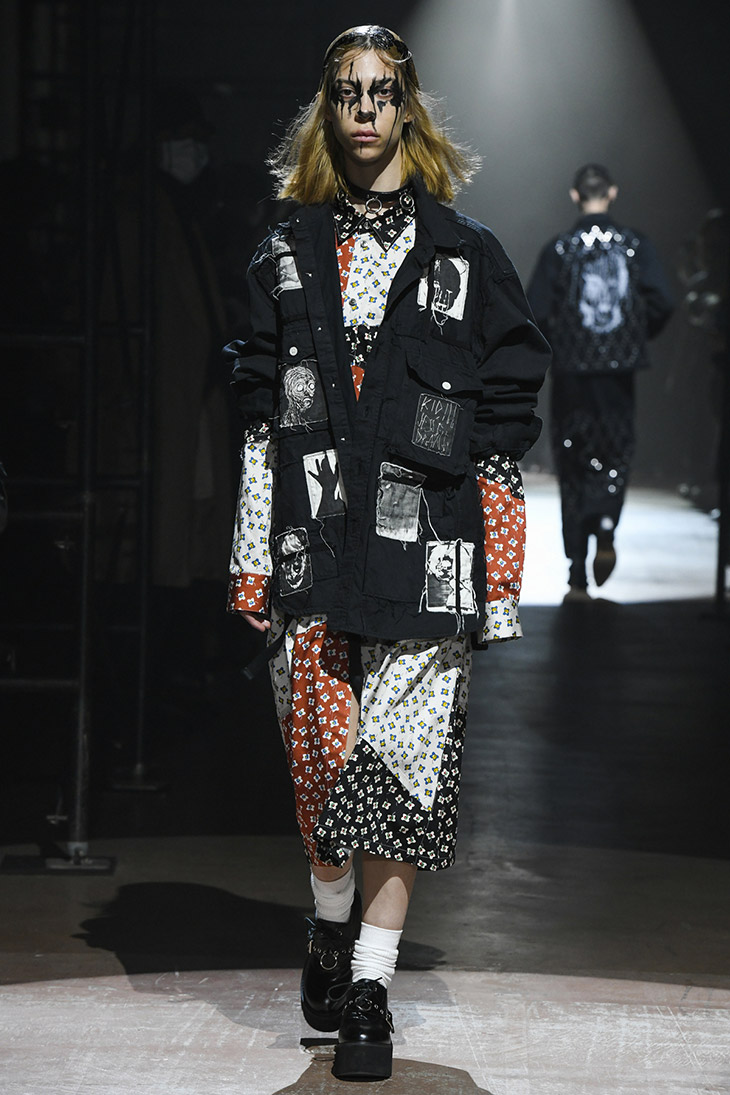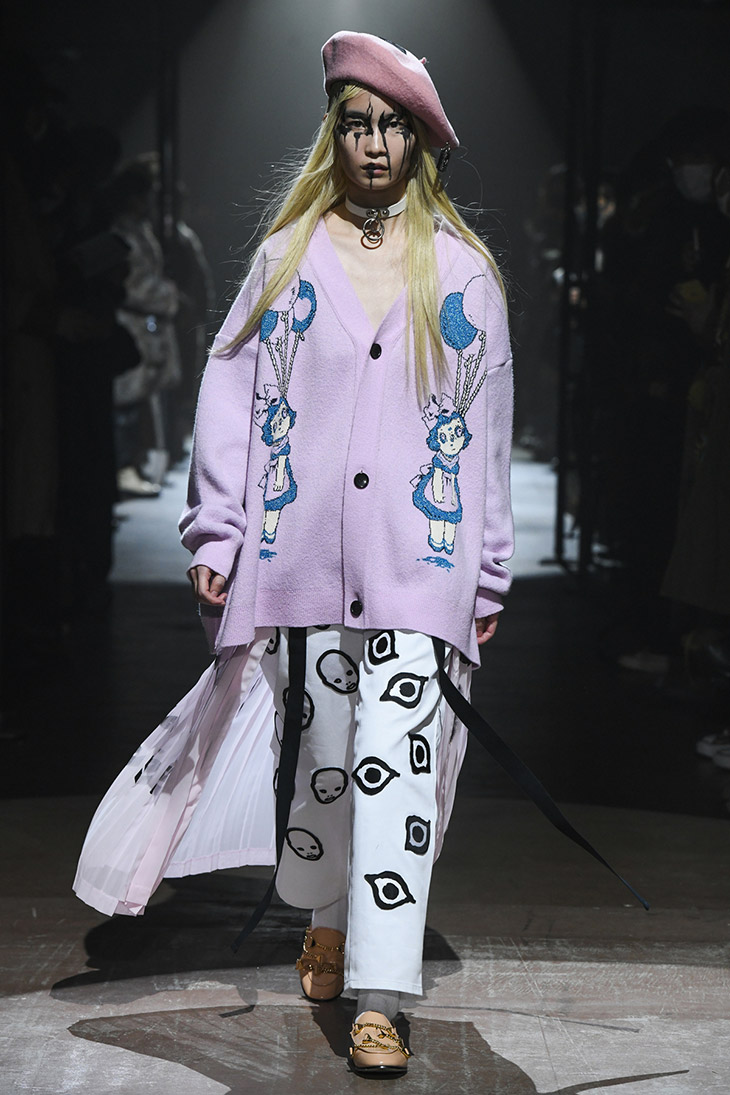 "Collaborations being one of the base KIDILL, the designer deeply loves art and the music culture and believes that working with artists with an intuitive mind brings an innovative change and growth.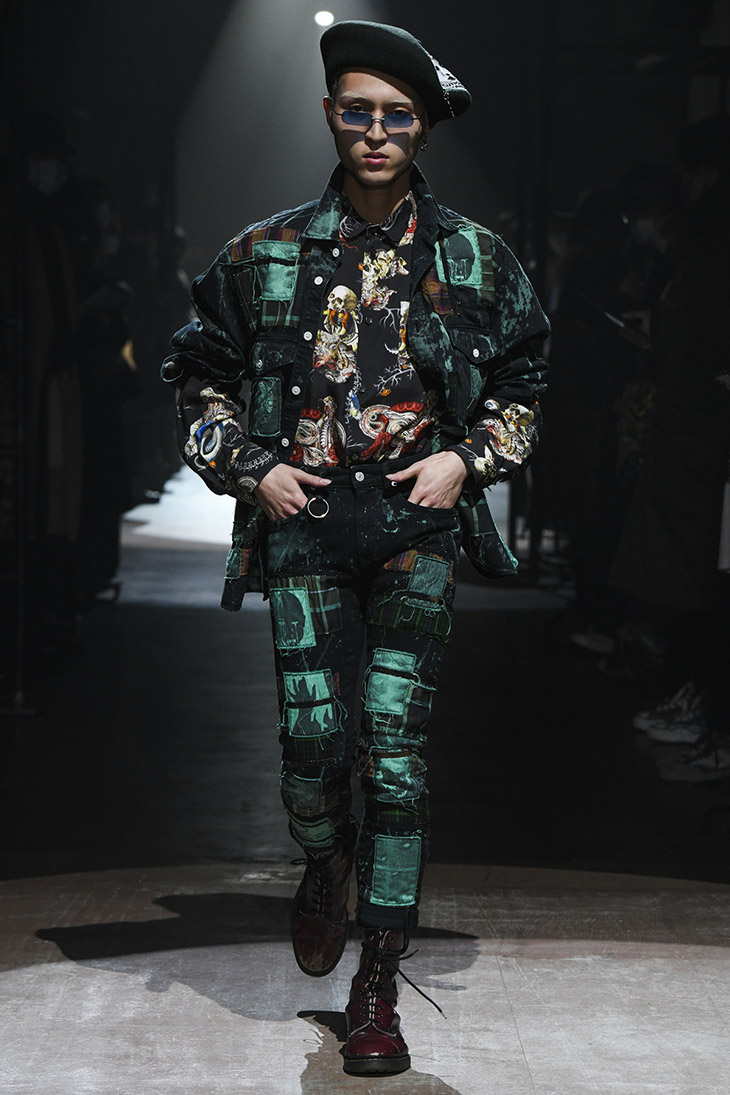 From 2020 every season KIDILL collaborates with EDWIN, a reputable Japan denim brand. The collaboration with their traditional craftsmanship, high skilled sewing techniques producing high quality denim, and working on sustainability by re-using discarded fabrics and building a wastewater treatment facility for the washed indigo water brings KIDILL a futuristic change.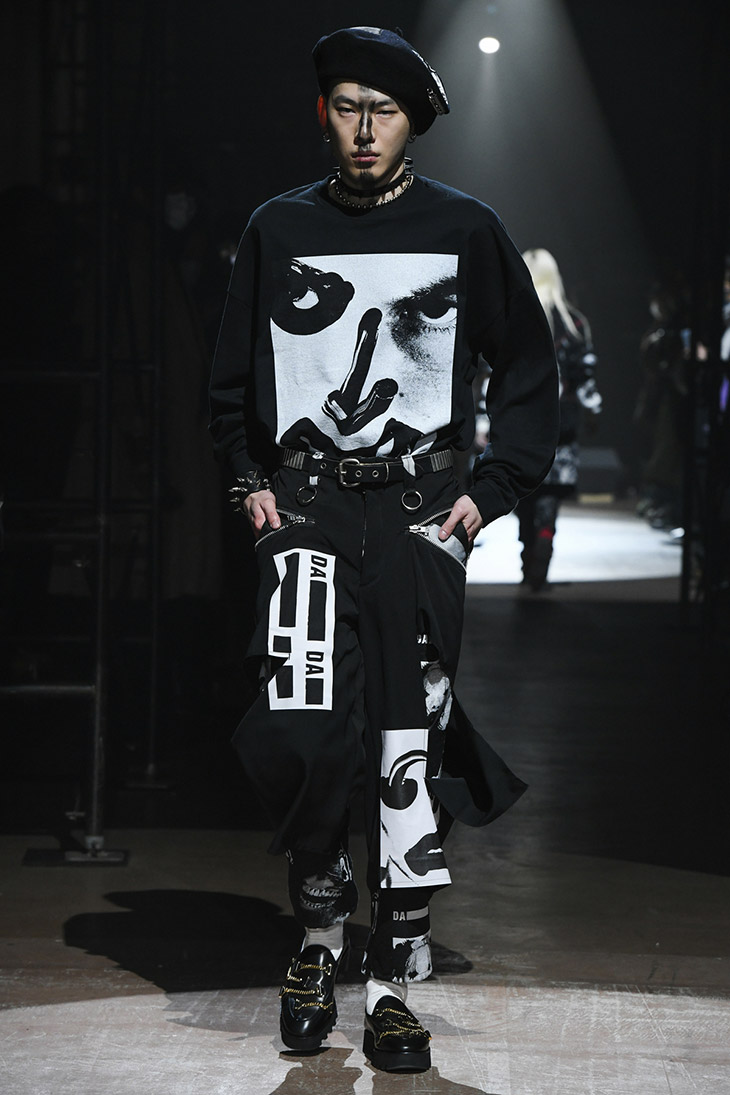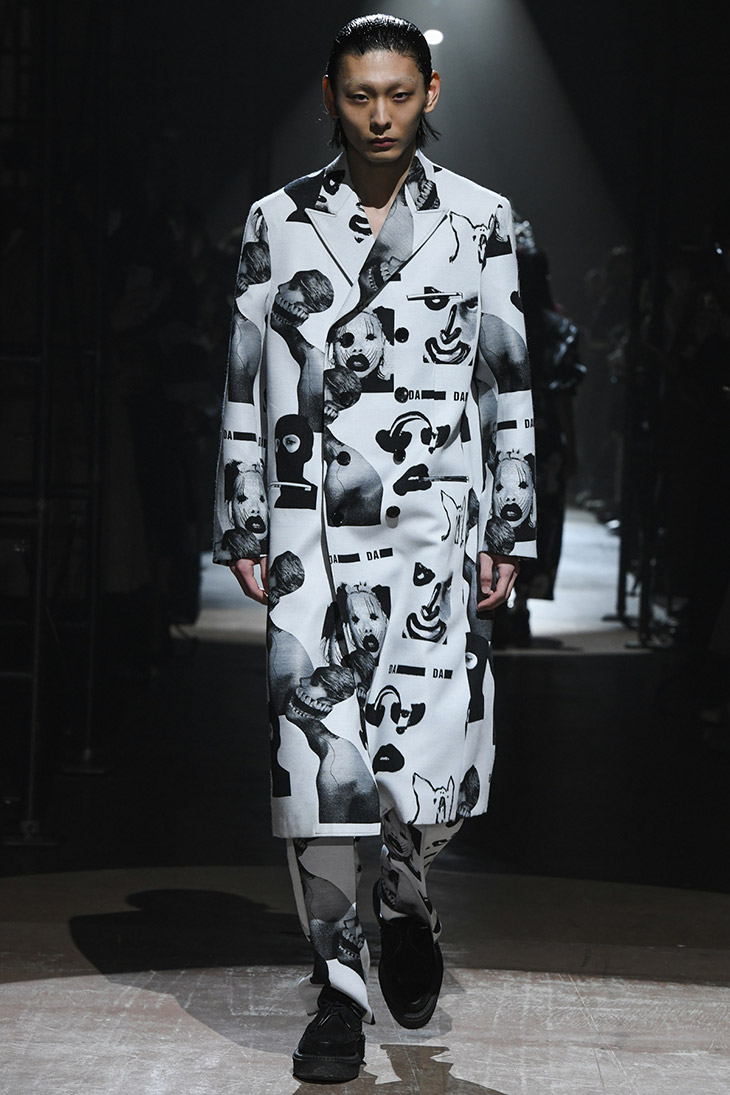 For the show this season, the live music by Keiji Haino resonating with the present attitude of KIDILL was the most important essence and element. The crux of the brand for 21AW was to carry out the firm belief in oneself as Keiji Haino is doing, and this was the simplest reason." – from KIDILL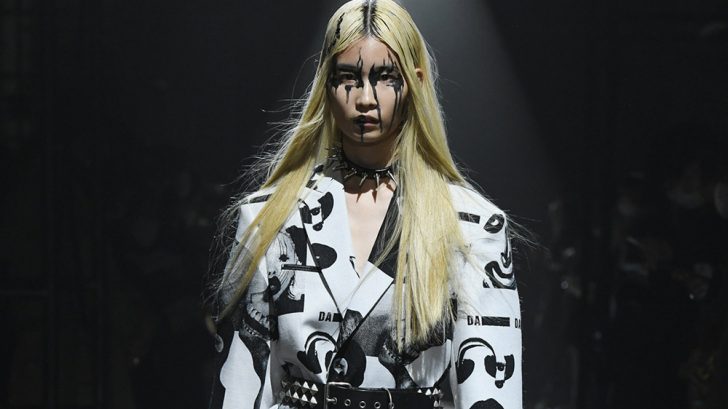 Movie Director : Yusuke Ishida
Cinematography : Hideaki Arai, Yu Nakajima, Yuki Hori, Keisuke Yamazaki, Yuma Maehara
Lighting : Takashi Watanabe
Editing : Yusuke Ishida, Yuma Maehara
Sound Recording : Takahiro Yamaguchi
Show Director : Michio Hoshina
Stylist : Tatsuya Shimada
Live Music : Keiji Haino
Casting : Taka Arakawa (ALTER)
Hair : Yutaka Kodashiro (mod's hair)
Make-up : Masayo Tsuda (mod's hair)
Models : Amy, Aoi, Arjuna, Danyrose, Hyo Kagou, IA, Kristina Tuzova, Matt, Minor, Myuuki, Natalie, Nello, Olga Ch, Saiyon, Sharar Lazima, Shelly, Yasuke Ueda, Yuki Kawahara, Yuko Nagata, Zel
Back Stage Photo : Kyohei Hattori
Show Coordinator : Azusa Nozaki
International Press : Robin Meason (RITUAL PROJECTS)
Japan Press : Keitaro Nagasaka (Sakas PR)
International Sales : Kohei Sato
Japan Sales : Hekiro Kanazuka (WSC)
Collaboration : Jesse Draxler, EDWIN, DICKIES, CA4LA, rurumu:, HYUSTO, Malcolm Guerre