Sometimes you need to act quickly and have your house in the best shape to be able to sell it as fast as possible.  In that case, you should consider five types of renovations that can help you trade your home fast.  
To achieve a fast house sale, you first want to ensure your property is not violating necessary state codes and regulations. Without compliance certificates, which prove your property is up-to-code and which take time to get issued, you'll not be able to sell a house fast. Some of the most common code violations you need to check if you're breaking and fix are:  
Electrical work code violations 
An outdated electrical system or a system that an unprofessional has tempered with is a significant safety issue. Hire a licensed electrician to inspect the house and fix electrical work that is not up-to-code before you'll be able to sell the house. Use this opportunity to have an electrician replace and upgrade light fixtures as it's a very useful way to improve the curb appeal of the house.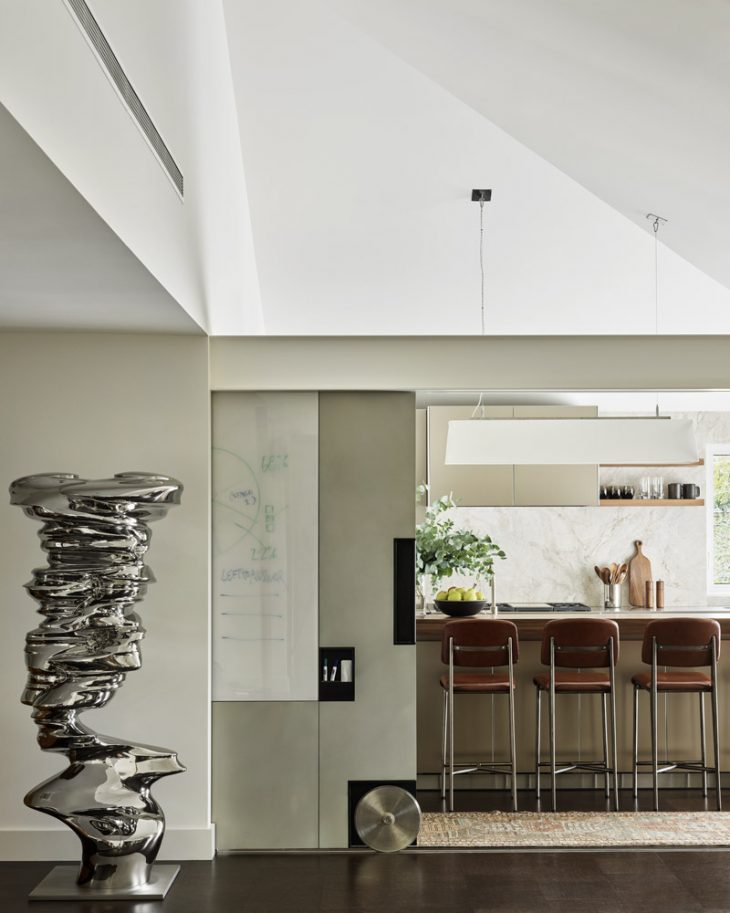 Staircases without handrails

  
Staircases without handrails are yet another safety issue that, luckily, can be quick and affordable to fix.  
Missing or broken smoke detector

 
A correctly installed and properly working smoke detector should be in every bedroom and the hallway outside of sleeping areas. 
Inapt or missing bathroom ventilation 
If you're like some homeowners who have failed to route the air from the bathroom outside and instead vents a bathroom fan straight to the attic, you may be violating a code. Improper venting in an enclosed space can cause mold growth which again can cause rotting wood.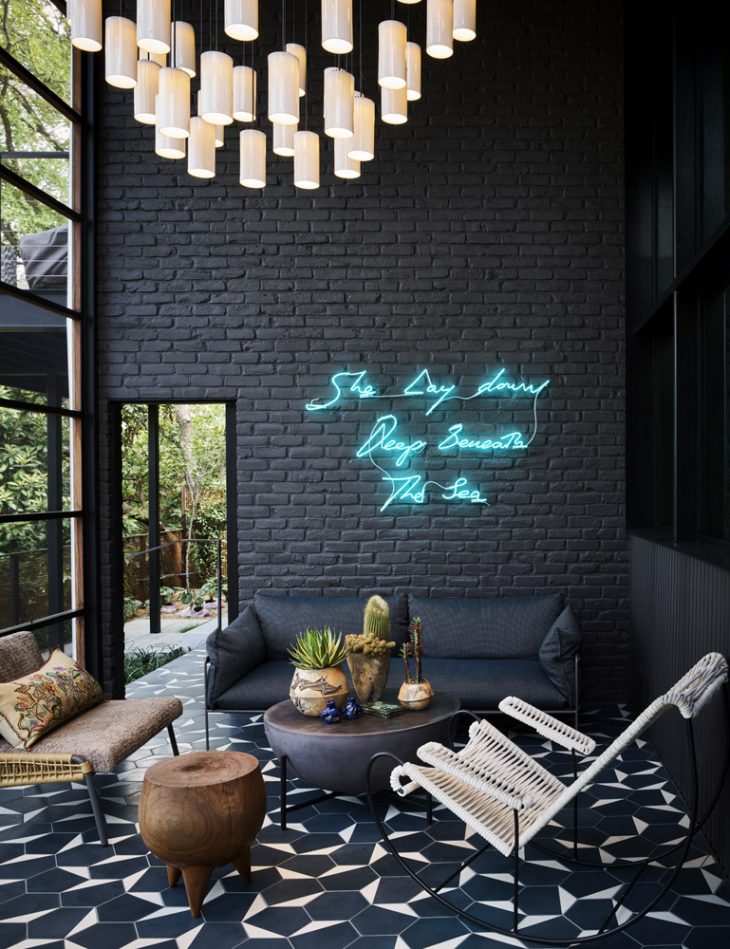 Building codes require windows with safety-glazed glass. It's a type of glass that, if it breaks, shatters into relatively safe and minute pieces. It is strongly advised to have it installed in new homes where windows are close to stairs and doorsteps, in showers, and anywhere where you can come down into glass if you slip and fall.   
Missing a water heater expansion tank

 
If your water heater doesn't have an expansion tank to relieve the pressure, the pressure can build up, and the tank can explode if your water overheats.  
Suppose after an inspection you get a notice of additional codes of violations. In that case, a local realtor can help you address and negotiate some of the issues with the violation code officer so you can sell your house faster.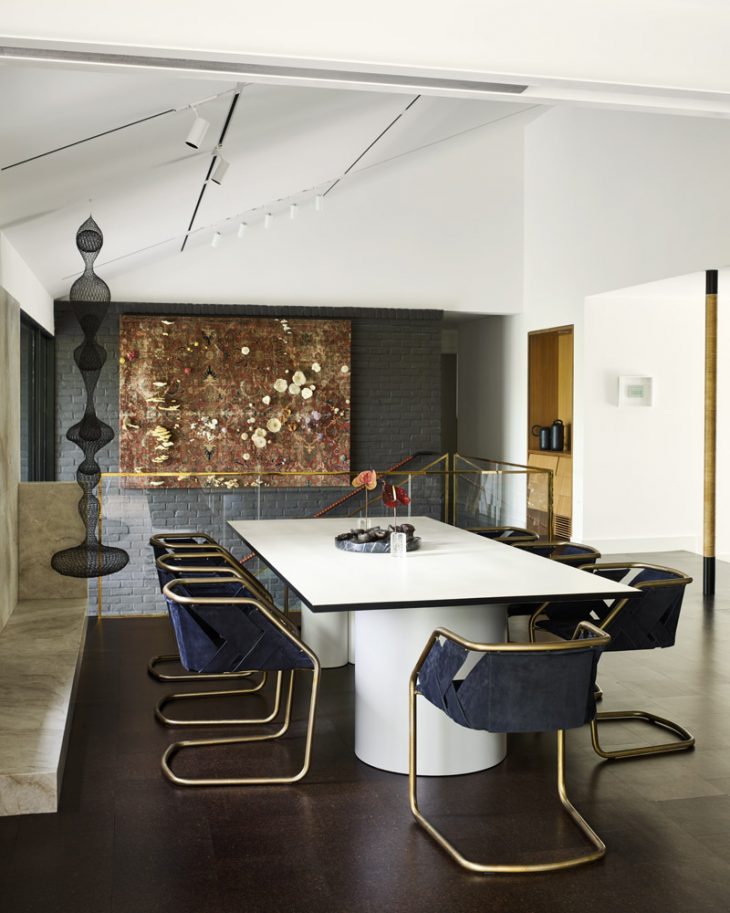 Kitchen And Bathroom Renovations 
Kitchen and bathroom renovations are major selling points that can help you trade your house fast. It makes sense since these are areas of the house potential buyers pay a lot of attention to. But it would be best if you didn't start renovating any part of your home without researching what type of work will get you the best return on investment.  
When remodeling these areas of the house, you'll want to concentrate the most on updating highly-visible regions, surfaces, countertops, and ways to make them clean and relatively modern looking. If your schedule and time don't allow for major overhauls, there are ways to speed up the process and secure a better return on investment:  
 Repaint or reface cabinets 
Unless cabinets are falling apart and they're in overall lousy condition, you'll secure a better return on investment if you repaint or reface them. Once done, take it all up a notch and replace old knobs and pulls. 
Unless countertops are damaged, old, and standing out from other elements, you can go without replacing them. If you need to replace your kitchen countertop, you'll be good to go with an inexpensive laminate countertop since it's hard to know what type of material a buyer will prefer in his new home.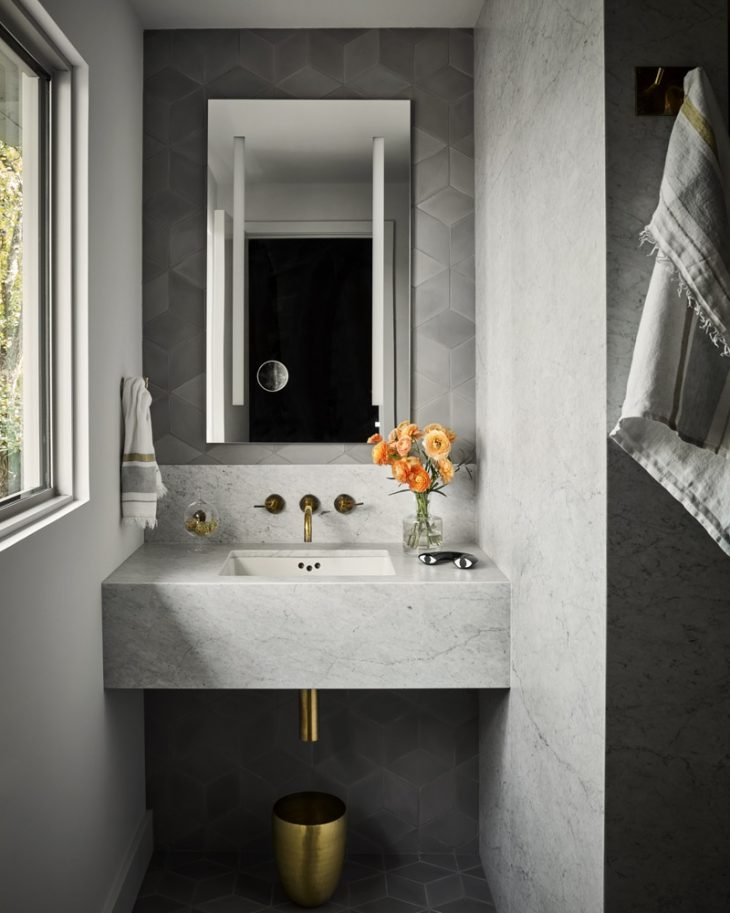 Installing a new tile backsplash is a quick, easy, and cost-effective way to accentuate the space with textures, colors, and patterns. When combined well with other surfaces' color pallet, a new tile of backsplash can significantly improve your kitchen and bathroom appearance.  
Suppose your bathroom tiling is in good condition and relatively modern looking; all you may need to do is boost your bathroom's appearance with small and quick fixes-ups. It can be as simple as replacing the plastic toilet seat with a ceramic model and replacing bathroom faucets and fixtures with new ones.  
Regrout and replace chipped tiles

 
If there's no extensive damage to the tiling and it's relatively modern and clean looking, you can fix the few chipped tiles in the kitchen and bathroom by regrouting and replacing them with new ones. If your bathroom needs full retailing, choose tiles in shades of white and blue as these colors give the notion of hygiene and calm that buyers respond well to.  
Changing out appliance panels so they match can have a significant impact on your kitchen's appeal. If your dishwasher has a white front panel, replace it with stainless steel to match the fridge and stove panel. You can also combine a fridge panel with matching cabinets.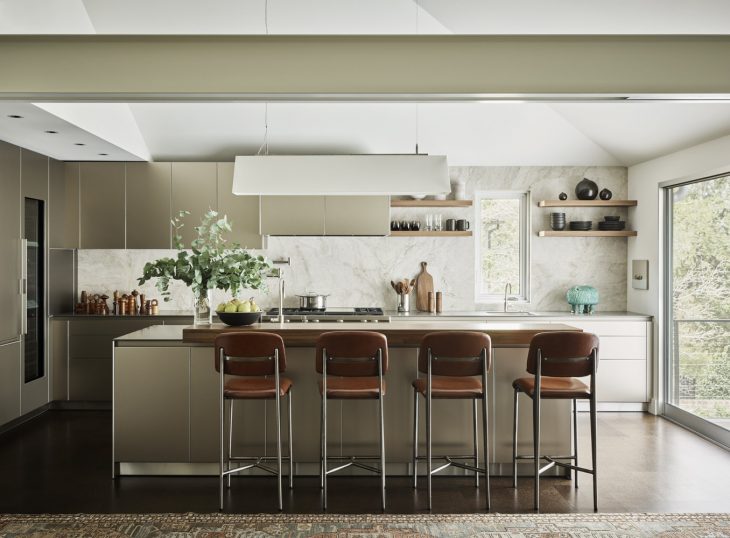 Hardwood flooring remains the most desired type of flooring buyers looking to find in their new home, especially if it has a rustic or engineered look. And while you may get away with carpeting in bedrooms, buyers prefer hardwood in the house's main areas, like living rooms and hallways. 
What matters the most is to have the same type of flooring throughout the house. Many argue that the worst thing that can happen and put off potential buyers is to have different flooring types meet in a high-traffic area of the house. If your budget doesn't allow you to go for wood, choose laminate or any other faux-wood flooring material that is still more preferred than carpeting.  
 Energy-Saving Renovations 
Buyers often want to know if the house is well-insulated and can even ask to see your energy bills. Making your home more energy-efficient to cut those energy bills down can help you sell your house faster. Insulating an attic can be an excellent energy-saving renovation to start with.  
Depending on your budget, there are other ways you can improve your home's energy-efficiency and sustainability, too.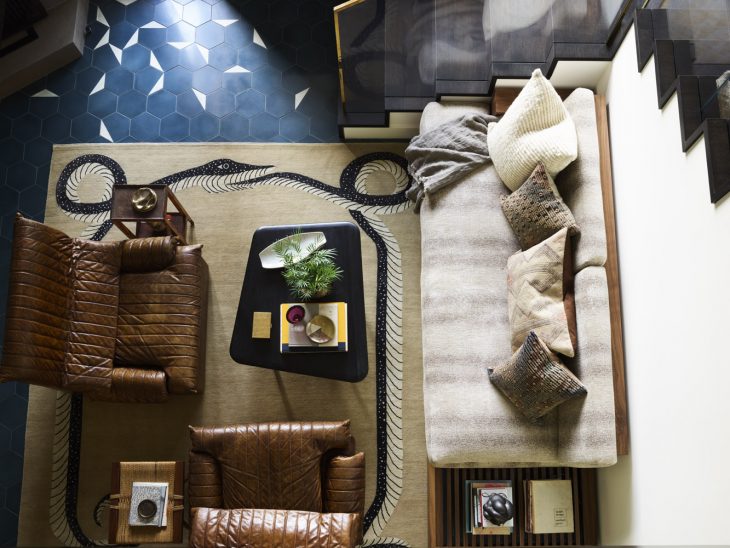 External Upgrades And Renovations  
Don't neglect the condition and external visual appeal of the house either. These are the types of external upgrades you want to invest in to help you sell a house fast:  
Replacing and repairing roof as needed 

Replacing garage doors 

Replacing siding 

Installing a steel front door 

Upgrading windows to tinted or double-paned ones
The Fastest Way To Sell House Is To Sell It As Is
Renovating, securing all necessary compliance certificates, and marketing to sell a house fast requires time, labor, and money that we may not have at the moment. If that's the case, you should consider selling your house to companies that buy homes as they are and do all the necessary renovations and improvements themselves.
All images feature the inspiring Austin Home by Mark Ashby Design project now available on ARCHSICENE.net.